12th India Investment Conference, 2022
January 21, 2022 - January 22, 2022
5.00 pm - 01.30 pm

Era of disequilibrium 
The Oxford English Dictionary defines disequilibria as a loss or lack of equilibrium or stability, especially in relation to supply, demand and prices.
The situation that the global economy currently finds itself in can't be more appropriately defined than this. While the pandemic last year resulted not only in a complete shutdown of the global economy, but it also resulted in large scale winding down of mobility, leading to supply chain issues throughout the world.
The capital markets to a large extent recovered from the shock. Stock prices jumped, owing in a large part to the munificence of the central banks and the support of policy makers. A large section of the producing class is yet to recover from the shocks that the pandemic is still causing.
We are currently witnessing supply shocks in semi-conductors leading to a fall in global production of automobiles and anything that's dependent on chips. Similarly, a clamp down on pollution causing coal is creating energy shortfall across China, Europe and now in India. Despite these challenges, stock market valuations continue to stretch and test the extremes.
Classical economics tells us that the invisible hand of the market brings economies back to a state of equilibrium. But will this hold true in an era of increasing central bank interventions, rolling back of globalization, increasing geo-political risks and climate change.
This has great implications to the world of investing and it indeed would be interesting to see how the investment managers cope with this era of disequilibria.
The India Investment Conference – 2022, like every year, will bring globally renowned experts to discuss these ideas and pose questions. A diverse set of delegates – investment managers, asset owners, private bankers, wealth managers, regulators & policy makers – are expected to deliberate on these themes. We invite you to mark your  calendars and register!
Key Speakers : 
Lauren Templeton, Templeton and Phillips Capital Management, LLC
Xu Sitao (Chief Economist, Deloitte, China)
William Green (Author)
Hector Gomez Ang,  Regional Director, South Asia, IFC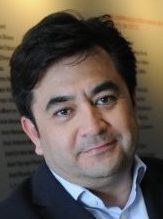 HECTOR GOMEZ ANG
Regional Director for South Asia, IFC
Hector Gomez Ang is IFC's Regional Director for South Asia. Prior to this role, he was IFC's Regional Manager for Angola, Mozambique, Zambia, and Botswana and between 2014 and 2019 was IFC's Country Manager for Brazil where he led the repositioning of IFC's operations in Brazil. He joined IFC in Mexico in 2007. As Regional Director of South Asia, Hector will focus on strengthening our franchise in South Asia, targeting the diversified growth of our portfolio across the region and the leverage of all of IFC's products to its clients and partners. Prior to IFC, Hector was the Director of M&A and Business Development for AIG Consumer Finance and was a member of Citigroup's Emerging Markets Strategy unit in New York. He started his career in banking as a member of the Citigroup's Investment Banking team in Sao Paulo, and before that he worked as an Oilfield Engineer with Schlumberger and as an energy analyst in Mexico's largest industrial conglomerate. Hector holds an MBA, Chemical and Systems Engineering degrees from Tecnologico de Monterrey in Mexico and an M.Sc. in Social Business and Entrepreneurship from the London School of Economics.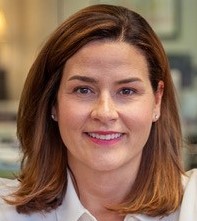 Lauren C. Templeton
Founder & President, Templeton and Phillips Capital Management, LLC
Lauren C. Templeton is the founder and president of Templeton & Phillips Capital Management, LLC; a value investing boutique located in Chattanooga, Tennessee. Ms. Templeton currently serves on the Board of Directors at Fairfax Financial Holdings, the Board of Directors at Fairfax India Holdings Corporation, and the Board of Directors of Canadian Solar. Ms. Templeton is the great niece of Sir John M. Templeton and serves on the Board of Trustees of the John Templeton Foundation. She is also a current member the Templeton World Charities Foundation and a Trustee of Templeton Religion Trust. Ms. Templeton is the co-author of Investing the Templeton Way: The Market Beating Strategies of Value Investing's Legendary Bargain Hunter. She received a B.A. in Economics from the University of the South.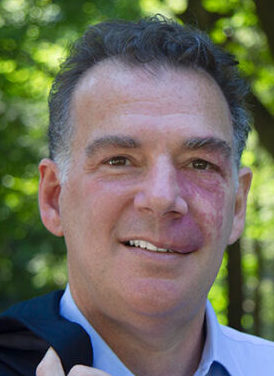 William Green
Author of Richer, Wiser, Happier: How the World's Greatest Investors Win in Markets and Life (Scribner/Simon & Schuster, April 2021).
Over the last quarter of a century, William Green has interviewed many of the world's best investors, exploring in depth the question of what qualities and insights enable them to achieve enduring success. He's written extensively about investing for many publications and has been interviewed about the greatest investors for magazines, newspapers, podcasts, radio, and television. He has also given many talks about the lessons we can learn from the most successful investors, not only about how to invest but about how to improve our thinking. Green has written for many leading publications in the US and Europe, including The New Yorker, Time, Fortune, Forbes, Barron's, Fast Company, Money, Worth, Bloomberg Markets, The Los Angeles Times, The Boston Globe Magazine, The New York Observer, The (London) Spectator, The (London) Independent Magazine, and The Economist. He has reported in places as diverse as China, India, Japan, the Philippines, Bangladesh, Saudi Arabia, South Africa, the US, Mexico, England, France, Monaco, Poland, Italy, and Russia. He has interviewed presidents and prime ministers, inventors, criminals, prize-winning authors, the CEOs of some of the world's largest companies, and countless billionaires. While living in London, Green edited the European, Middle Eastern, and African editions of Time. Before that, he lived in Hong Kong, where he edited the Asian edition of Time during a period in which it won many awards. Green has collaborated on several books as a ghostwriter, co-author, or editor. One of them became a #1 New York Times and #1 Wall Street Journal bestseller in 2017. He also worked closely with a renowned hedge fund manager, Guy Spier, helping him to write his much-praised 2014 memoir, The Education of a Value Investor: My Transformative Quest for Wealth, Wisdom, and Enlightenment. Green also wrote and edited The Great Minds of Investing, which features short profiles of 33 renowned investors, along with stunning portraits created by Michael O'Brien, one of America's preeminent photographers. Born and raised in London, Green was educated at Eton College, studied English literature at Oxford University, and received a Master's degree from Columbia University's Graduate School of Journalism. He lives in New York with his wife, Lauren, and their children, Henry and Madeleine.
Member of CFA Society India: Free
Member of any CFA Societies: Free
Passed Level III of the CFA® Program: INR 1200
CFA Program Registered Candidates: INR 1200
Non-Members: INR 1500
*Avail 20% Early bird Discount till 21st December 2021 *Prices cover all 2 days of the conference.
Cancellation Policy: No refunds will be issued for any cancellations received within 48 hours of program starts. Substitutions from the same company are accepted with fee adjustment, if appropriate. Sharing of registrations is not permitted.
4 PL

CFA Institute members can claim PL credit by providing their CFA Institute ID number when registering.

Global Passport Accredited Programme

Allows members of participating CFA societies to attend each other's society events at the local member price
2008-10-29 17:00
2008-7-25 13:30
Asia/Kolkata
12th India Investment Conference, 2022
Era of disequilibrium  The Oxford English Dictionary defines disequilibria as a loss or lack of equilibrium or stability, especially in relation to supply, demand and prices. The situation that the global economy currently finds itself in can't be more appropriately defined than this. While the pandemic last year resulted not only in a complete shutdown
Online
Save Event to Calendar