12th India Investment Conference, 2022
January 21, 2022 - January 22, 2022
5.00 pm - 01.30 pm

Era of disequilibrium 
The Oxford English Dictionary defines disequilibria as a loss or lack of equilibrium or stability, especially in relation to supply, demand and prices.
The situation that the global economy currently finds itself in can't be more appropriately defined than this. While the pandemic last year resulted not only in a complete shutdown of the global economy, but it also resulted in large scale winding down of mobility, leading to supply chain issues throughout the world.
The capital markets to a large extent recovered from the shock. Stock prices jumped, owing in a large part to the munificence of the central banks and the support of policy makers. A large section of the producing class is yet to recover from the shocks that the pandemic is still causing.
We are currently witnessing supply shocks in semi-conductors leading to a fall in global production of automobiles and anything that's dependent on chips. Similarly, a clamp down on pollution causing coal is creating energy shortfall across China, Europe and now in India. Despite these challenges, stock market valuations continue to stretch and test the extremes.
Classical economics tells us that the invisible hand of the market brings economies back to a state of equilibrium. But will this hold true in an era of increasing central bank interventions, rolling back of globalization, increasing geo-political risks and climate change.
This has great implications to the world of investing and it indeed would be interesting to see how the investment managers cope with this era of disequilibria.
The India Investment Conference – 2022, like every year, will bring globally renowned experts to discuss these ideas and pose questions. A diverse set of delegates – investment managers, asset owners, private bankers, wealth managers, regulators & policy makers – are expected to deliberate on these themes. We invite you to mark your  calendars and register!
Key Speakers : 
Lauren Templeton, Templeton and Phillips Capital Management, LLC
Xu Sitao (Chief Economist, Deloitte, China)
William Green (Author)
Hector Gomez Ang,  Regional Director, South Asia, IFC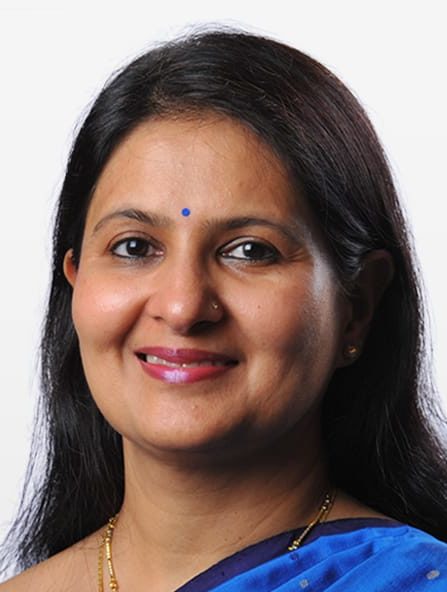 Ashu Suyash
Entrepreneur and Independent Director ( Ex MD & CEO CRISIL)
Ashu Suyash is a successful leader with over 33 years of experience in the Indian financial services and the global information services sectors. She has led Indian and multi-national businesses as CEO, set up companies from scratch, managed and grown complex regulated businesses, and driven transformation and change. She is in the process of setting up her own venture and is an Independent Director on the Board of Hindustan Unilever Limited. She was the Managing Director & CEO of CRISIL Limited up until September 30, 2021. Prior to joining CRISIL, she was the CEO of L&T Mutual Fund and L&T Capital markets. She also led Fidelity's India Mutual Business from 2004 to 2012, and before that, held several senior roles at Citibank during her 15+ year career at the Bank. Ashu has strong business acumen and experience spanning banking, capital markets, asset management, ratings, research and analytics. Having set up businesses, managed large P&Ls, led investments teams, done several M&A transactions, she brings sharp insight on strategy, investments, finance, stakeholder management, risk and regulatory affairs and in leading global teams. Ashu is a member of the Advisory Committee on Corporate Insolvency and Liquidation of the Insolvency and Bankruptcy Board of India, and on several trade association committees. She has a keen interest in the education sector and serves on committees at NMIMS and NM College, NISM, the Advisory Boards of the Chartered Institute for Securities & Investment and Aseema Charitable Trust. Over the years, Ashu has received several awards and has been recognized among the Top 50 Women in business in India and Asia. She has authored several thought leadership articles and is deeply committed to women empowerment, right to education for all, and affordable healthcare. She is a Chartered Accountant and holds a Bachelor's degree in Commerce from University of Mumbai.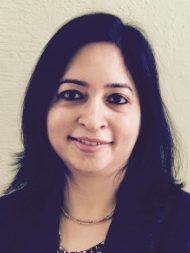 Dr. Monika Chopra, CFA
Faculty at International Management Institute (IMI), New Delhi
Monika is also the chairperson of PGDM Banking and Financial Services (BFS) program at IMI. She teaches courses on Business Valuation, Corporate Finance and Financial Analysis. During her academic career of 17 years, she has authored 16 research papers, 6 case studies and edited 3 books. As a part of her corporate interface she has conducted various workshops on 'Finance for Non Finance Executives' and various MDPs on issues like 'Valuation in Mergers and Acquisitions', 'Financial Analysis', Analyzing red flags and earnings quality for government organizations like GAIL, IGL, IPGCL, CII etc. She is a PhD. and a CFA. She has also been a student of Prof. Damodaran and has completed business valuation and investment philosophies certifications under him.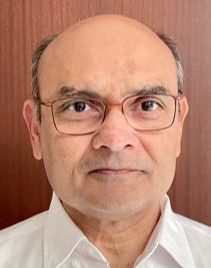 Durgesh Shah
Director, Corporate Database
Durgesh Shah, with his degrees in Commerce, Law and a Diploma in Finance (all from University of Mumbai), had a short stint with the PMS division of J M Financial and then set up Corporate Database while managing the institutional desk at ENAM. Corporate Database Pvt. Ltd. has evolved into a family office over three decades. It has worked with the most respected business media houses including Economic Times & Business Standard, rating agencies, like CRISIL and Economist Intelligence Unit, contributing Indian corporate and market related articles and reports in the 1980s and 1990s. Currently, Durgesh Shah, is actively managing his proprietary capital and is known in the investment circles for spotting and taking very long term investment bets in Indian equities, especially in mid-cap companies. He is actively involved in Vipassana Meditation, as thought by late Shri SN Goenka. He is a member of the Governing Body of FLAME University, a private liberal education university in Pune, India.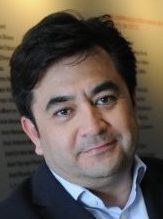 HECTOR GOMEZ ANG
Regional Director for South Asia, IFC
Hector Gomez Ang is IFC's Regional Director for South Asia. Prior to this role, he was IFC's Regional Manager for Angola, Mozambique, Zambia, and Botswana and between 2014 and 2019 was IFC's Country Manager for Brazil where he led the repositioning of IFC's operations in Brazil. He joined IFC in Mexico in 2007. As Regional Director of South Asia, Hector will focus on strengthening our franchise in South Asia, targeting the diversified growth of our portfolio across the region and the leverage of all of IFC's products to its clients and partners. Prior to IFC, Hector was the Director of M&A and Business Development for AIG Consumer Finance and was a member of Citigroup's Emerging Markets Strategy unit in New York. He started his career in banking as a member of the Citigroup's Investment Banking team in Sao Paulo, and before that he worked as an Oilfield Engineer with Schlumberger and as an energy analyst in Mexico's largest industrial conglomerate. Hector holds an MBA, Chemical and Systems Engineering degrees from Tecnologico de Monterrey in Mexico and an M.Sc. in Social Business and Entrepreneurship from the London School of Economics.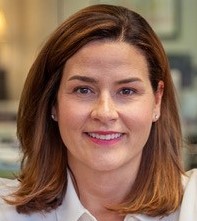 Lauren C. Templeton
Founder & President, Templeton and Phillips Capital Management, LLC
Lauren C. Templeton is the founder and president of Templeton & Phillips Capital Management, LLC; a value investing boutique located in Chattanooga, Tennessee. Ms. Templeton currently serves on the Board of Directors at Fairfax Financial Holdings, the Board of Directors at Fairfax India Holdings Corporation, and the Board of Directors of Canadian Solar. Ms. Templeton is the great niece of Sir John M. Templeton and serves on the Board of Trustees of the John Templeton Foundation. She is also a current member the Templeton World Charities Foundation and a Trustee of Templeton Religion Trust. Ms. Templeton is the co-author of Investing the Templeton Way: The Market Beating Strategies of Value Investing's Legendary Bargain Hunter. She received a B.A. in Economics from the University of the South.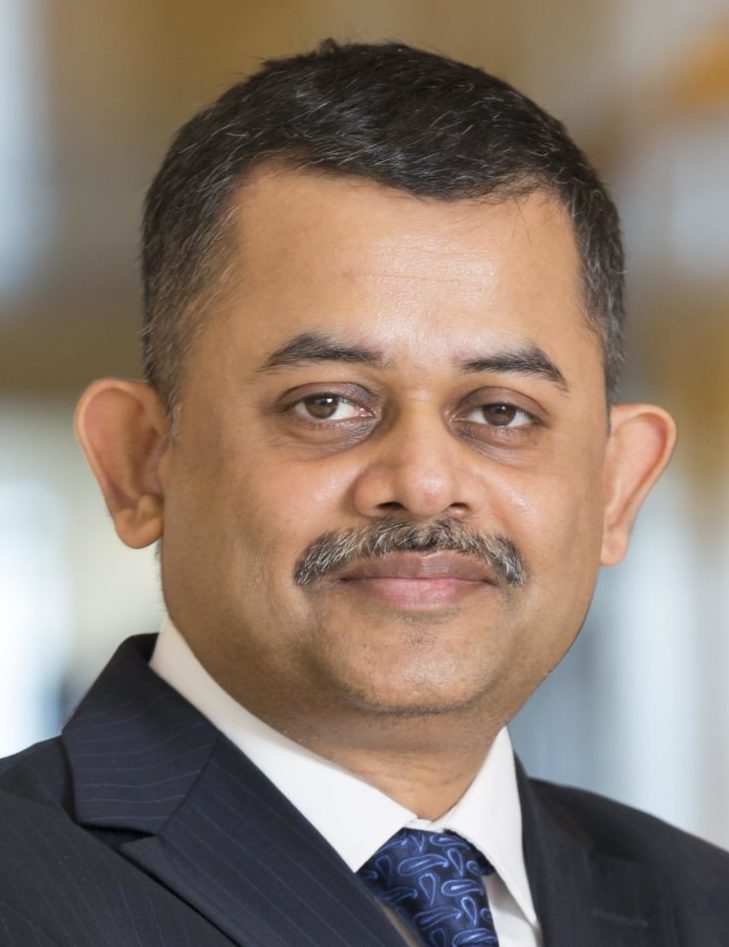 Neelkanth Mishra
Managing Director, co-head of Asia Pacific Strategy and India Strategist for Credit Suisse
Neelkanth Mishra has been rated among the best analysts in India by the Institutional Investor and Asia Money polls. He is part of the Economic Advisory Council to the Prime Minister and has been an advisor to several government committees like the Fifteenth Finance Commission the FRBM Review Committee. He also advises businesses, and has been part of the Economic Advisory Council of the Confederation of Indian Industry for the past few years. He is a widely followed columnist in prominent newspapers and magazines. Neelkanth has worked on Metals & Mining, Indian Pharmaceuticals, Taiwan IC design, semiconductor foundries and Asian tech strategy research, based out of Mumbai, Singapore and Taipei. Prior to joining Credit Suisse, he was a Senior Technical Architect with Infosys Technologies. He has also worked with Hindustan Lever Limited and has been an entrepreneur. Neelkanth is a gold medalist from the Indian Institute of Technology, Kanpur, graduating in computer science and engineering, and a Distinguished Alumnus Award winner. He was ranked fourth in the prestigious entrance exam to the IITs. He is currently based in Mumbai.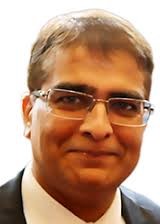 Rajendra Kalur, CFA
Independent Consultant-cum-Financial educator
Rajendra is an Independent Consultant-cum-Financial educator and has over 25 years of experience in the financial services domain comprising asset management, investment banking, wealth management and insurance. Rajendra has worked across the value chain and has expertise in nurturing nascent businesses and transforming business models. His last full time assignment was as co-founder of a boutique wealth management firm which he led as a Director & CEO. Rajendra is MBA from Cranfield School of Management, UK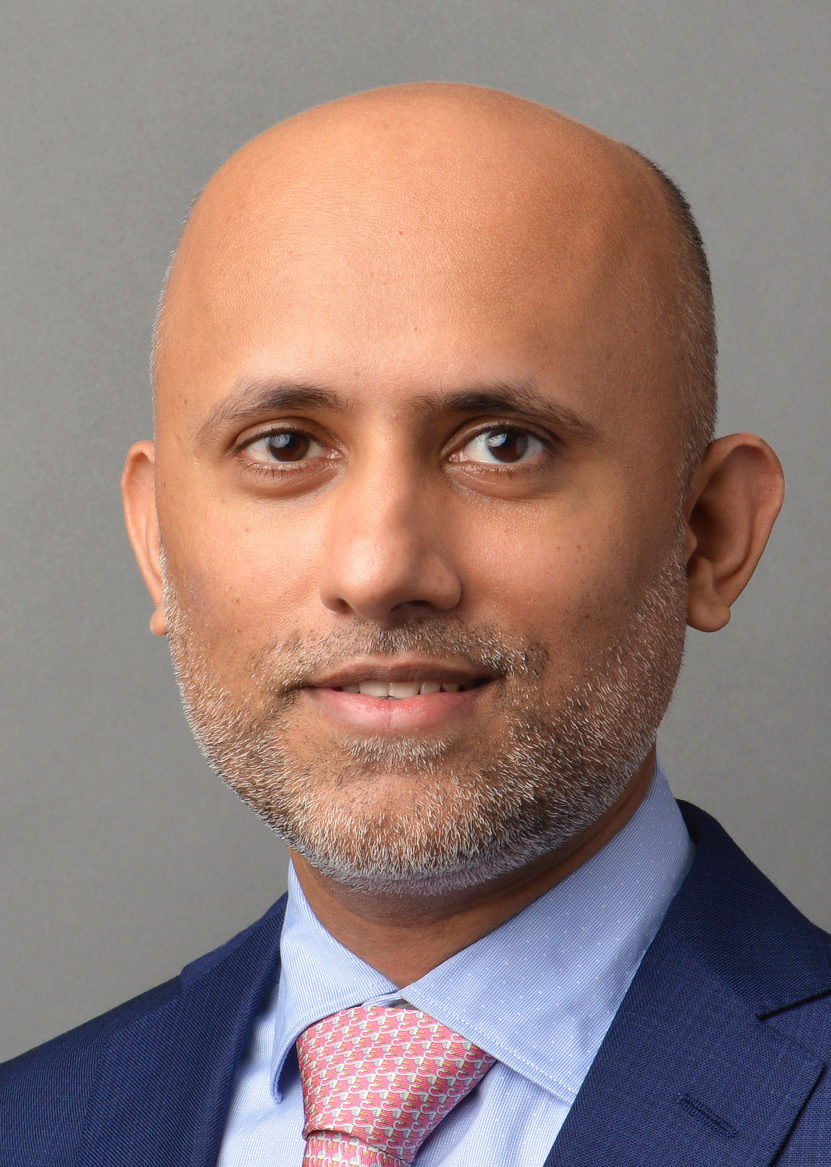 Shamit Chokshi, CFA
Head Offshore Fund Investments, ICICI Pruamc AMC
Shamit joined the AMC in February 2016, oversees ~USD 2.6 billion of assets advised across various funds and institutional mandates of global clients, leads manager selection for global strategies for local investors Over 14 years of experience manager selection, investments, research advisory, products, asset raising, institutional client services and global strategic partnerships.Set up and managed several India equity and FI funds across Asia (incl Japan) and Europe, selected global managers, raised assets and crafted AM partnerships with large financial groups. Previously worked at Reliance-Nippon Life Asset Management in Mumbai and Nippon Life Insurance / Nissay in Tokyo, leading the AM Joint Venture, and strategic partnerships across Asia and Europe; earlier gained equity research and fund advisory experience with firms in New York, Boston and Mumbai. MBA - Boston College (USA), Masters and Bachelor of Commerce degrees from University of Mumbai (India), CFA Charter holder (Member CFA India Society and the local Research & Advocacy sub committee), pursuing advocacy efforts in ESG, fund regulations and foreign investments in India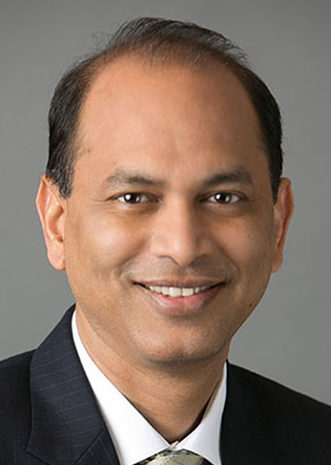 Sunil Singhania, CFA
Founder of Abakkus Asset Management, LLP

Sunil Singhania, CFA, is the Founder of Abakkus Asset Management, LLP, an India-focused Asset Management Company he established in 2018. Prior to this, in his role as Global Head – Equities at Reliance Capital Ltd., he oversaw equity assets and provided strategic inputs across Reliance Capital Group of companies including asset management, insurance, AIF and offshore assets. And as CIO – Equities, Singhania led Reliance Mutual Fund equity schemes to be rated amongst the best. Reliance Growth Fund grew over 100 times in less than 22 years under Singhania's leadership. Furthermore, he led Reliance Nippon Life Asset Management Ltd.'s international efforts and was instrumental in launching India funds in Japan, South Korea, and the UK, besides managing mandates from institutional investors based in the US, Singapore, and other countries. Singhania was the Promoter of The Association of NSE Members of India; a body of stockbrokers. He is also the first individual from India to be elected as a member of the CFA Institute Board of Governors and currently serves as the Chair of the Investment Committee and as a member of the Nominating Committee. He also sat on CFA Institute's Standards of Practice Council for six years and was the Founder of the Indian Association of Investment Professionals (now CFA Society India) and served as its President for eight years. Singhania graduated in commerce from the Bombay University and completed his Chartered Accountancy from the ICAI, Delhi with an all India rank. He has also earned the right to use the Chartered Financial Analyst designation, conferred by CFA Institute. Having travelled extensively across the world, Singhania has also attended many global investment conferences and seminars.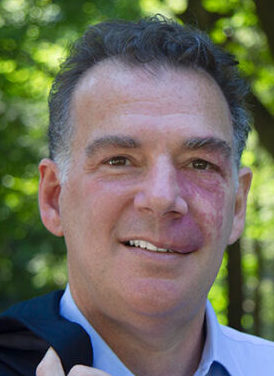 William Green
Author of Richer, Wiser, Happier: How the World's Greatest Investors Win in Markets and Life (Scribner/Simon & Schuster, April 2021).
Over the last quarter of a century, William Green has interviewed many of the world's best investors, exploring in depth the question of what qualities and insights enable them to achieve enduring success. He's written extensively about investing for many publications and has been interviewed about the greatest investors for magazines, newspapers, podcasts, radio, and television. He has also given many talks about the lessons we can learn from the most successful investors, not only about how to invest but about how to improve our thinking. Green has written for many leading publications in the US and Europe, including The New Yorker, Time, Fortune, Forbes, Barron's, Fast Company, Money, Worth, Bloomberg Markets, The Los Angeles Times, The Boston Globe Magazine, The New York Observer, The (London) Spectator, The (London) Independent Magazine, and The Economist. He has reported in places as diverse as China, India, Japan, the Philippines, Bangladesh, Saudi Arabia, South Africa, the US, Mexico, England, France, Monaco, Poland, Italy, and Russia. He has interviewed presidents and prime ministers, inventors, criminals, prize-winning authors, the CEOs of some of the world's largest companies, and countless billionaires. While living in London, Green edited the European, Middle Eastern, and African editions of Time. Before that, he lived in Hong Kong, where he edited the Asian edition of Time during a period in which it won many awards. Green has collaborated on several books as a ghostwriter, co-author, or editor. One of them became a #1 New York Times and #1 Wall Street Journal bestseller in 2017. He also worked closely with a renowned hedge fund manager, Guy Spier, helping him to write his much-praised 2014 memoir, The Education of a Value Investor: My Transformative Quest for Wealth, Wisdom, and Enlightenment. Green also wrote and edited The Great Minds of Investing, which features short profiles of 33 renowned investors, along with stunning portraits created by Michael O'Brien, one of America's preeminent photographers. Born and raised in London, Green was educated at Eton College, studied English literature at Oxford University, and received a Master's degree from Columbia University's Graduate School of Journalism. He lives in New York with his wife, Lauren, and their children, Henry and Madeleine.

Xu Sitao
Chief Economist and Partner of Deloitte China

Xu Sitao is Chief Economist and Partner of Deloitte China, spearheading Deloitte's economic and industry research. Prior to Deloitte, he was Chief Representative of China and EIU forecasting director at the Economist Group from 2004 to 2014. Sitao worked for MMS International of Standard and Poor's Group in Singapore as the Economist for Indonesia, Korea and Thailand in 1995. He joined Standard Chartered Bank as Regional Treasury Economist in 1996. From 2000 to 2002, he was Societe Generale's Chief Economist for Asia. In 2003, he became the Head of Economics of ICBC (Asia). Sitao has written for YaleGlobal Online, the Asian Wall Street Journal, Financial Times, Caijing, Caixin and 21st Century Business Herald. He appears regularly on CNBC, Bloomberg, CCTV, and other TV shows as a commentator on China. He is on the Speaker Retainer Program for the Virginia-based CFA Institute, and is often invited by leading MNCs to their board rooms, to present key issues on China. Sitao holds a B.A. in Economics from Peking University, a M.A. in Economics from the University of Connecticut, and a M.S. in Finance from Boston College. He was a visiting scholar at Hoover Institution at Stanford University in 2012. He is also a guest professor at the School of Economics and Management of Tsinghua University. He has sit on the board of Forterra, a listed company in Singapore, Valin, a major steel companies which is partially owned by ArcelorMittal, Hisun, a technology company listed on the Hong Kong Stock Exchange and a joint venture between Bank of New York Mellon and Western Securities.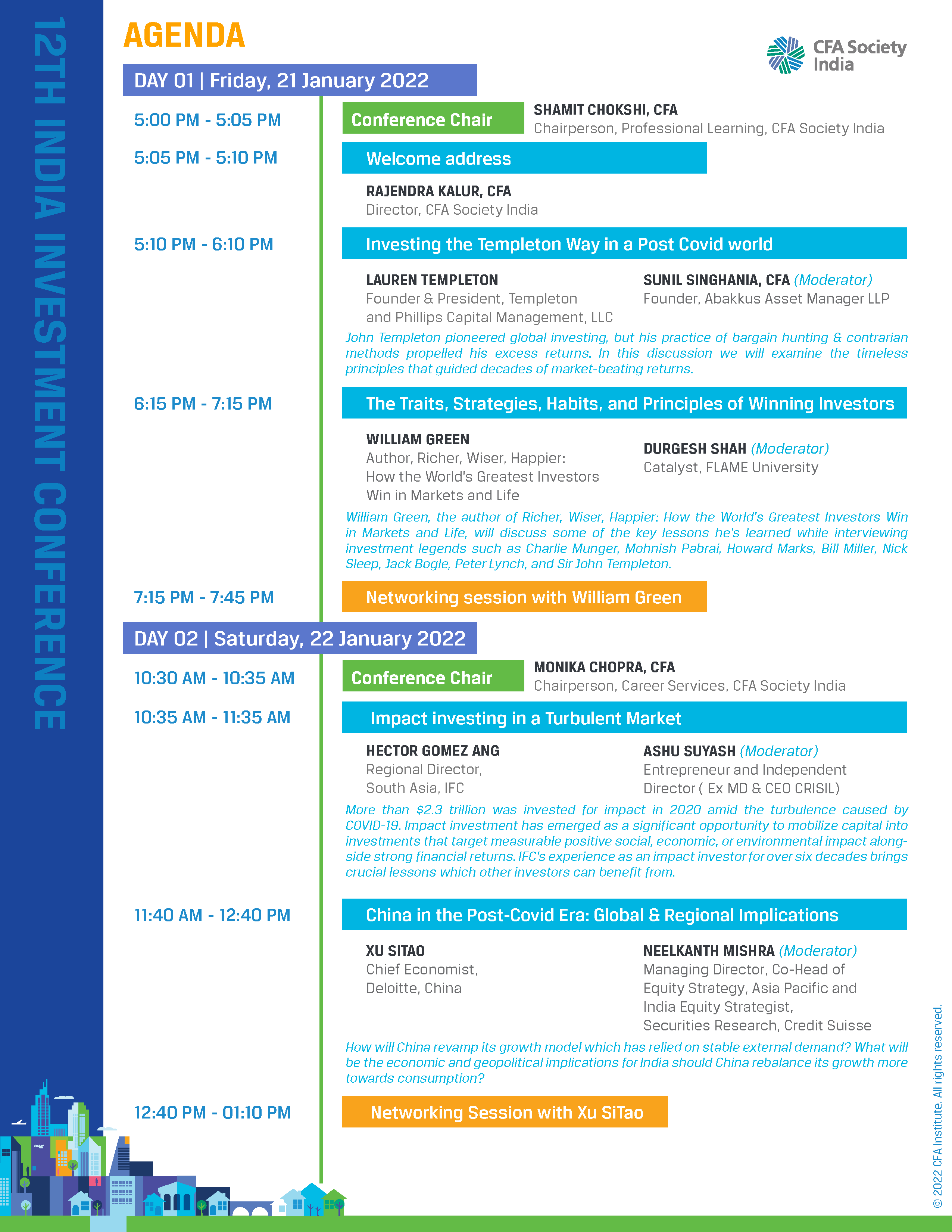 Member of CFA Society India: Free
Member of any CFA Societies: Free
Passed Level III of the CFA® Program: INR 1200
CFA Program Registered Candidates: INR 1200
Non-Members: INR 1500
Cancellation Policy: No refunds will be issued for any cancellations received within 48 hours of program starts. Substitutions from the same company are accepted with fee adjustment, if appropriate. Sharing of registrations is not permitted.
*Avail 20% Early bird Discount till 31st December 2021
Platinum sponsor

Gold sponsor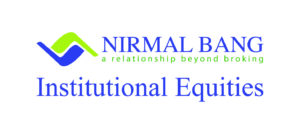 Silver sponsor

Silver sponsor

Book sponsor

Exchange Partners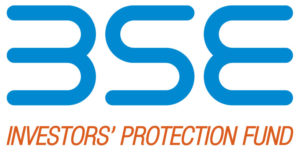 Delegate Sponsor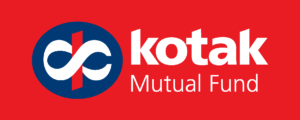 View the 
exhibit and sponsorship opportunities
 (PDF)
4 PL

CFA Institute members can claim PL credit by providing their CFA Institute ID number when registering.

Global Passport Accredited Programme

Allows members of participating CFA societies to attend each other's society events at the local member price
2022-1-21 17:00
2022-1-22 13:30
Asia/Kolkata
12th India Investment Conference, 2022
Era of disequilibrium  The Oxford English Dictionary defines disequilibria as a loss or lack of equilibrium or stability, especially in relation to supply, demand and prices. The situation that the global economy currently finds itself in can't be more appropriately defined than this. While the pandemic last year resulted not only in a complete shutdown
Online
Save Event to Calendar