4th Financial Talent Summit, Mumbai
May 7, 2022
9.00 am - 6.30 pm
Ballroom Taj Santacuz, Mumbai

The financial services industry has been remarkably resilient to the pandemic. It is not only growing, but also transforming itself rapidly in response to the new normal. Operating at the confluence of finance and technology, the industry today faces a disruptive, yet exciting future.
CFA Society India is hosting the Financial Talent Summit 2022 to help members and candidates prepare themselves for this brave new world. It will bring together top employers, leading industry professionals and recruitment consultants to provide a comprehensive perspective on careers in the financial services sector.
The summit is not to be missed if you want to:
Gain insights on developing your career in the disruptive times that lie ahead

Know what employers expect from finance professionals

Explore career opportunities with some of the top employers in finance

Attend industry-oriented workshops to gain practical experience

Receive career advice and guidance from top industry professionals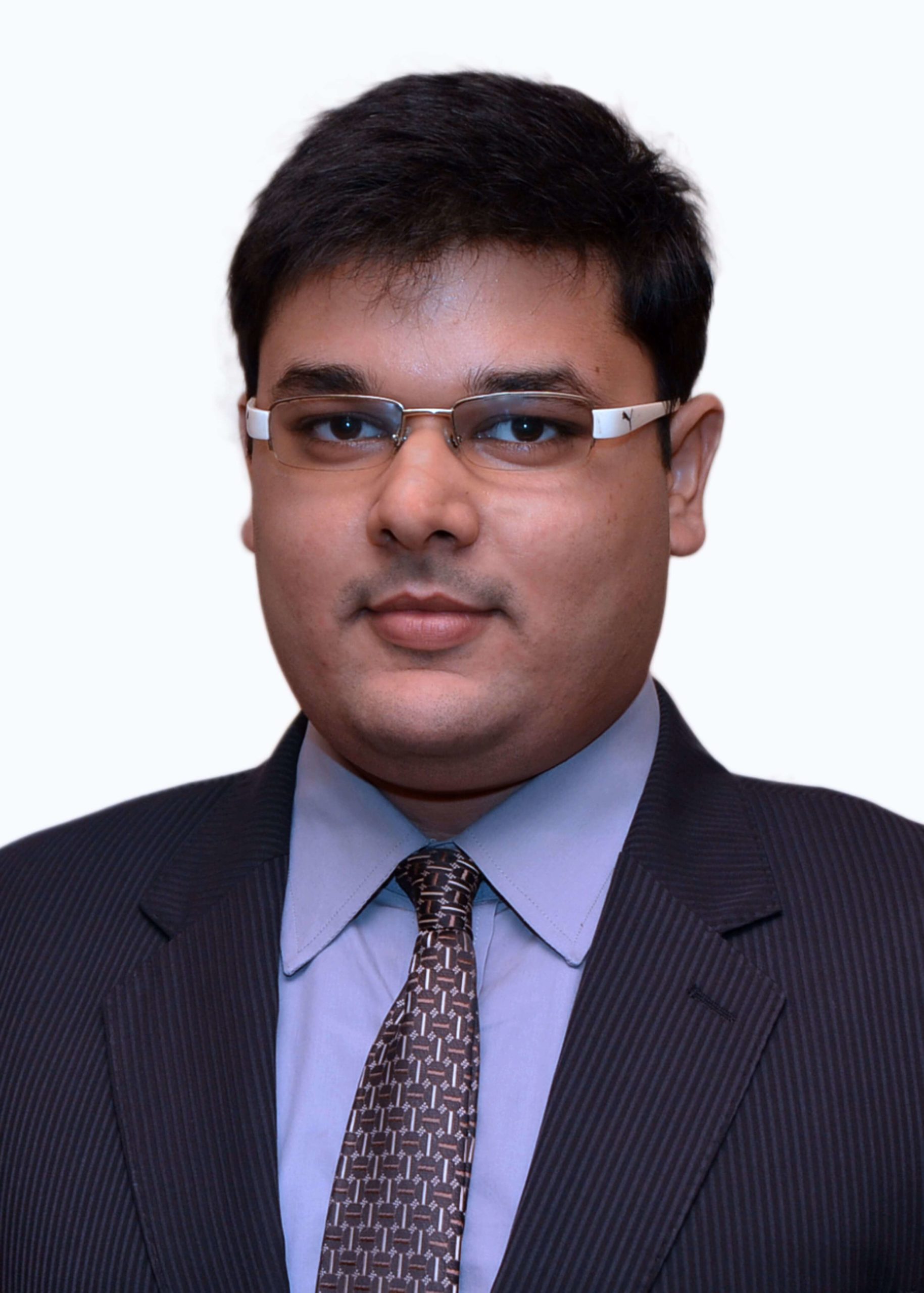 Archit Lohia, CFA
Archit Lohia has previously worked in Ernst & Young (EY) and Bombay Stock Exchange (BSE Ltd.) in areas, inter-alia including, Regulations, Compliance, IPO, Information Management Systems, Investment Analysis, Audit and Finance. Archit is a pioneer in Alternative Investments education and has founded CareerTopper, to provide professional development programs in Alternative Investments, through Customized Live Training Sessions and Corporate training Sessions in India. The start-up works for Indian Regulators, Banks, Mutual Funds, Foreign Universities, Start-up Accelerators and a number of Training Institutes and B-schools. Archit is a Chapter Executive of the CAIA Association India Chapter and a Member of Expert Group formed by the Institute of Chartered Accountants of India (ICAI), for screening startups for their startup accelerator and updating the CA Curriculum. He writes books and articles on the Alternative Investments industry and is a regular speaker at national and international forums. He loves playing cricket every Sunday as a stress-buster, apart from listening to music and travelling.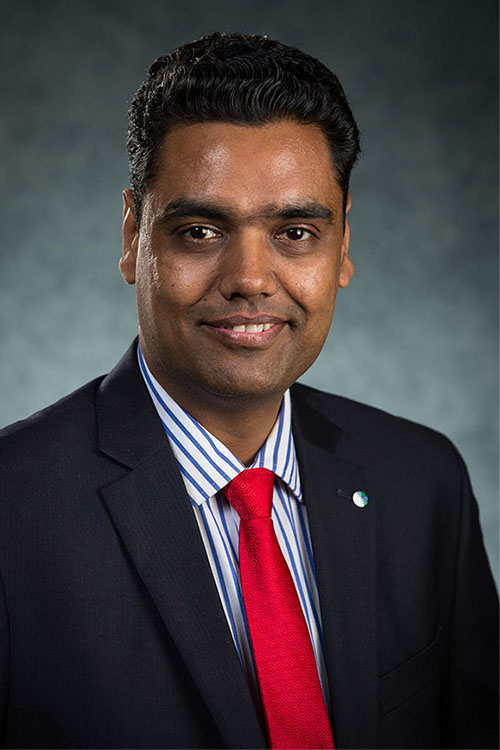 Biharilal Deora, CFA
Biharilal works with Abakkus LLP as a Director. He is part of Investment Committee, in charge of Risk, Compliance, Finance and Operations. Prior to joining Abakkus, he was managing corporate, family office and university clients, bringing in investment expertise that spans all asset classes. He is also a subject matter expert across a range of tax, accounting, pension, risk management, and capital market policies. Mr. Deora is a regular visiting faculty member for advanced finance programs and is currently pursuing a PhD with Symbiosis University. He began his career as a financial analyst – at Credit Suisse and Fidelity Investments, among others – where he gained knowledge across a range of sectors, including oil and gas, and commodities in the US, Europe and Asia. He holds a Master's degree in Commerce from Veer Narmad South Gujarat University, in addition to being a rank holder Chartered Accountant, Certified financial planner, CFA charterholder and other certificates.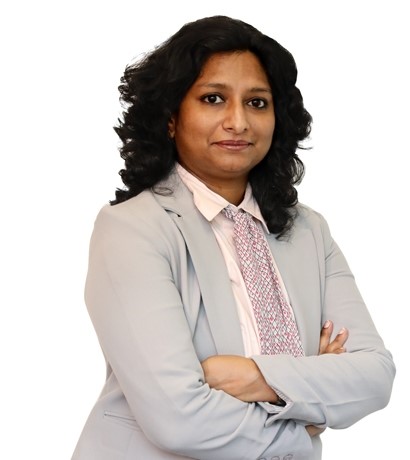 Dr. Leena Vijayvargiy
Dr. Leena Vijayvargiy is responsible for overall risk management function at HDFC Asset Management Company, India's premier mutual fund. Prior to joining HDFC AMC, Dr. Leena used to head risk management function at BNP Paribas Mutual Fund where she was responsible for enterprise-wide risk management, including investment compliance, operational risk, and investment and market risk. Dr. Leena started her career in risk management with SBI Mutual Fund where she spent almost a decade. She completed her PhD from Shailesh J Mehta School of Management at IIT Bombay. Dr. Leena holds a Masters in International Business from IPS Academy, Indore and Bachelors in Arts from Bhopal School of Social Sciences.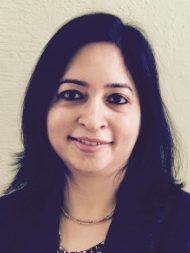 Dr. Monika Chopra, CFA
Faculty at International Management Institute (IMI), New Delhi
Monika is also the chairperson of PGDM Banking and Financial Services (BFS) program at IMI. She teaches courses on Business Valuation, Corporate Finance and Financial Analysis. During her academic career of 17 years, she has authored 16 research papers, 6 case studies and edited 3 books. As a part of her corporate interface she has conducted various workshops on 'Finance for Non Finance Executives' and various MDPs on issues like 'Valuation in Mergers and Acquisitions', 'Financial Analysis', Analyzing red flags and earnings quality for government organizations like GAIL, IGL, IPGCL, CII etc. She is a PhD. and a CFA. She has also been a student of Prof. Damodaran and has completed business valuation and investment philosophies certifications under him.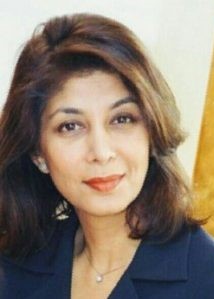 Hansi Mehrotra, CFA
Hansi Mehrotra, CFA is the founder of Money Management India and The Money Hans, an industry research platform and a financial education content brand respectively. She has over two decades of experience in investment research and consulting across Asia Pacific, including her last corporate job as head of wealth management for Mercer. She writes on LinkedIn, where she has been named TopVoice and PowerProfile over the past few years. Hansi holds a certificate in private wealth from Wharton, the CFA charter and a post graduate diploma in applied investments from Australia.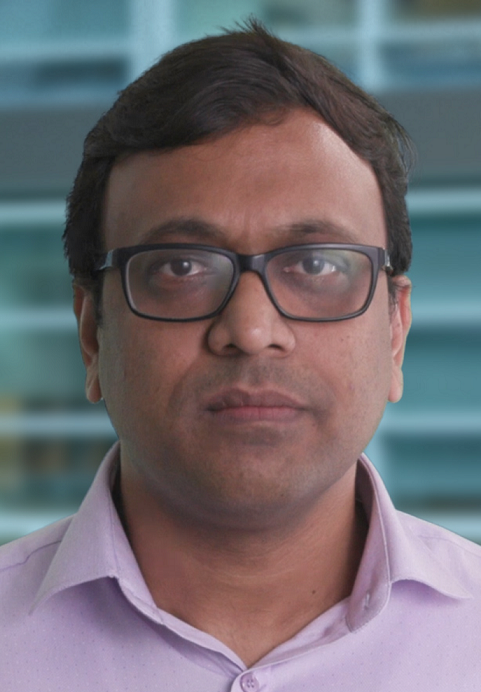 Pravin Goel
Pravin Goel, Managing Director, is the Country Head for India. He is a member of the India Executive Committee, APAC Executive Committee and Human Capital Committee.
Pravin joined the firm in 2012. In past, he was responsible for Risk Management and Capital Markets trading systems at sell-side. He has worked across UK, US, India and started his career building mobile apps and device drivers for Windows CE platform. He has been part of the core engineering teams at a few California start-ups as well as Technology consulting across various domains including consumer finance, education and healthcare.
Pravin earned a Computers Engineering degree from Delhi Institute of Technology in 1998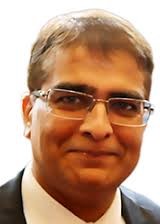 Rajendra Kalur, CFA
Independent Consultant-cum-Financial educator
Rajendra is an Independent Consultant-cum-Financial educator and has over 25 years of experience in the financial services domain comprising asset management, investment banking, wealth management and insurance. Rajendra has worked across the value chain and has expertise in nurturing nascent businesses and transforming business models. His last full time assignment was as co-founder of a boutique wealth management firm which he led as a Director & CEO. Rajendra is MBA from Cranfield School of Management, UK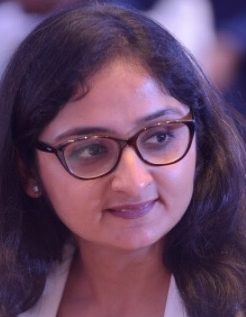 Rajni Dhameja, CFA
Rajni Dameja is a finance professional with experience of close to 15 years across fixed income, equity and derivative markets. Currently she is working with ICICI Bank Ltd., responsible for helping corporates raise funds through the debt capital market. She has been associated with fixed income markets covering origination, structuring, valuation and market risk management since the last 8 years. Prior to that she was associated with a leading stock exchange handling quantitative analytics in the equity and equity derivatives market. She is a Chartered Accountant and CFA Charter holder. She is Co-Chair of public awareness committee of CFA Society India and associated in various initiatives of the society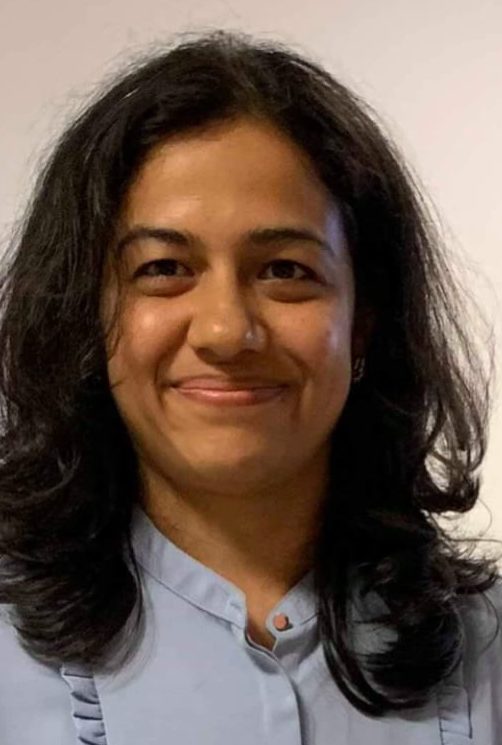 Swarna Dhakad
Swarna Dhakad, Director, is Engineering Director in Separately Managed Accounts Business within Aladdin Wealth Technology group. Swarna is also leading the SMA Tech team in Mumbai. Before working in SMA space, Swarna has lead Client Enrollment Team for Future Advisor product which is a Robo Advisory product. Prior to BlackRock, Swarna has worked with Nomura in Securities lending and Borrowing space. She has 15 years of experience working in Investment Banking with Nomura, Morgan Stanley, Merrill Lynch (Bank Of America). She has also worked for clients like State Street, Citi bank and Fidelity. During her functionally rich roles, she has lead, designed and developed solutions in Python, Java, Spring, Hibernate and C++, working through all phases of SDLC. She is a champion of Agile Development process.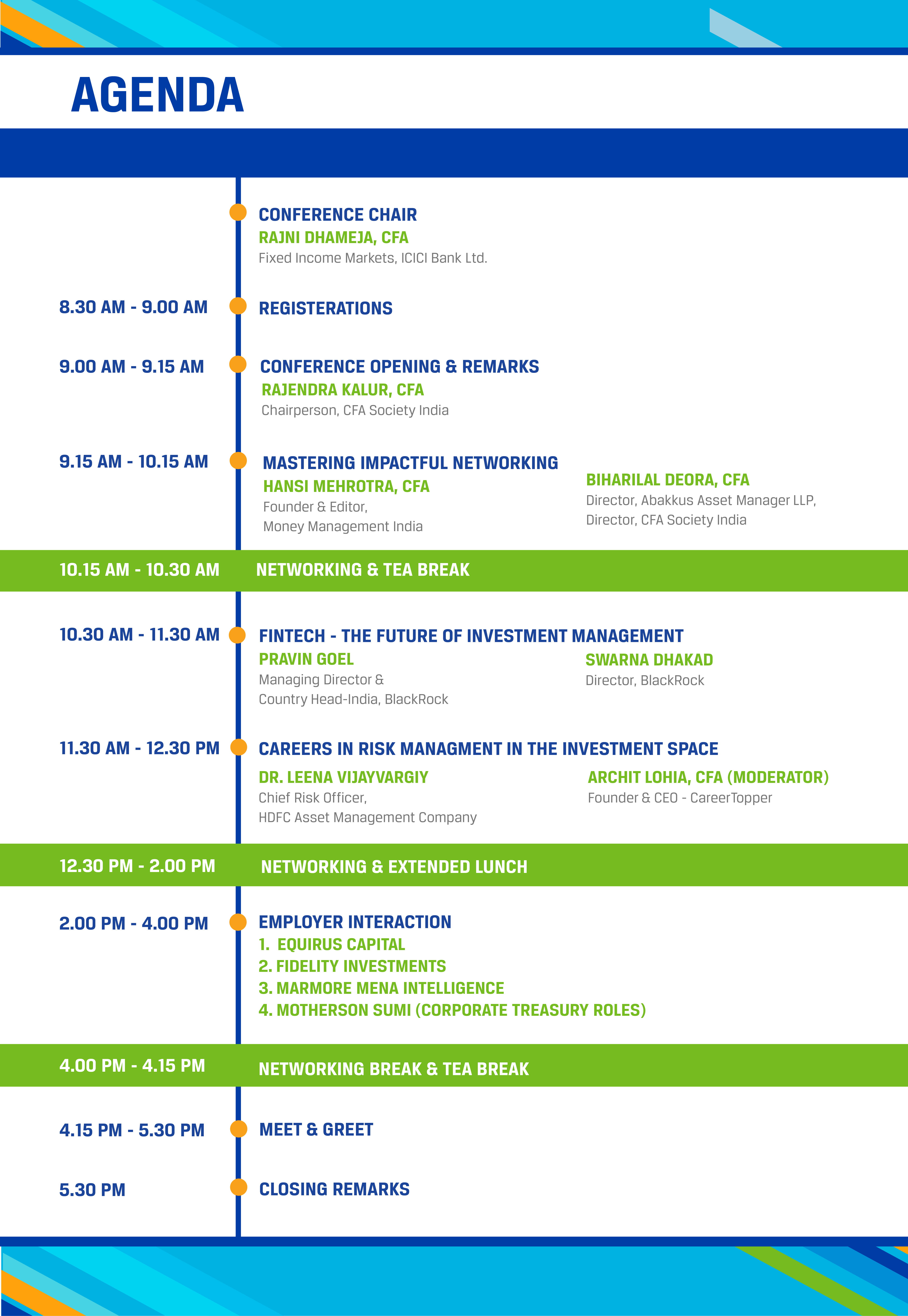 Offline Fees -
Member of CFA Society India: Free

Member of any CFA Societies: Free

Passed Level III of the CFA® Program: Free with INR 2000/- refundable deposit on attendance.

CFA Program Registered Candidates: Free with INR 2000/- refundable deposit on attendance.

Non-Members: Free with INR 2500/- refundable deposit on attendance.
Online Fees -
Member of CFA Society India: Free

Member of any CFA Societies: Free

Passed Level III of the CFA® Program: Free with INR 750/- refundable deposit on attendance.

CFA Program Registered Candidates: Free with INR 750/- refundable deposit on attendance.

Non-Members: Free with INR 1000/- refundable deposit on attendance.
Cancellation Policy: No refunds will be issued for any cancellations received within 48 hours of program starts. Substitutions from the same company are accepted with fee adjustment, if appropriate. Sharing of registrations is not permitted.
Platinum sponsor

Gold sponsor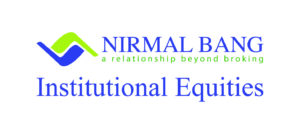 Silver sponsor

Silver sponsor

Book sponsor

Exchange Partners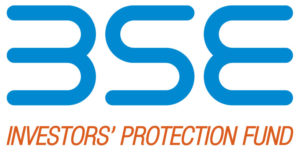 Delegate Sponsor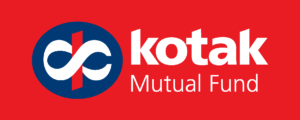 View the 
exhibit and sponsorship opportunities
 (PDF)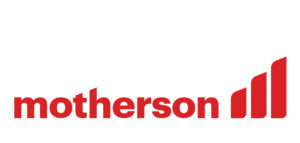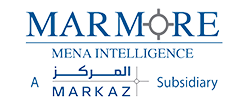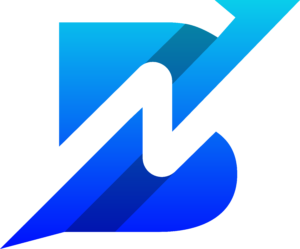 Mastering Impactful Networking Learn from the stalwarts & become a champion in the art of networking in this interactive & engaging session
Careers in Risk Management in the Investment Space While still evolving in India, risk management is going to assume great importance in investment firms in future. With each passing crisis, firms  are realizing the significance of this critical function in the investment process. This session will help us understand the opportunities and pathways for CFA charterholders and candidates looking to make a career in this space.
Fintech – the Future of Investment Management Big Data, artificial intelligence and machine learning are changing the landscape for investment management. As boundaries between finance and tech disappear, how does it change the roles of investment professionals? What skills are required to survive and thrive in future? What opportunities do we see in the horizon and what should you do to capitalize on them? Get all the answers in this session.
---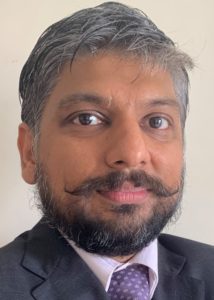 Anurag Agarwal, CFA
Managing Director, CLSA India
---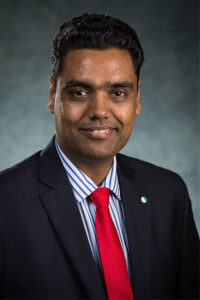 Biharilal Deora, CFA
Director, Abakkus Asset Manager LLP
---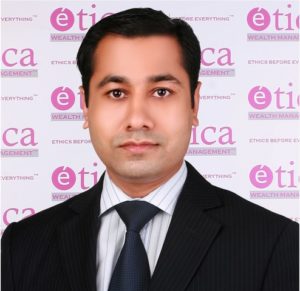 Gajendra Kothari, CFA
MD and CEO, Etica Wealth Pvt. Ltd.
---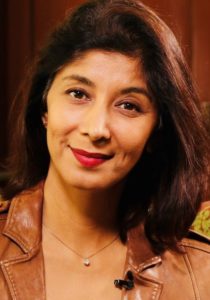 Hansi Mehrotra, CFA
Founder and CEO, Money Management India
---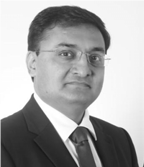 Jayesh Gandhi, CFA
Head – Offshore and Alternative Investment Strategies, Baroda BNP Paribas Mutual Fund
---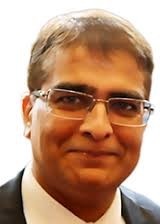 Rajendra Kalur, CFA
Chairperson, CFA Society India
---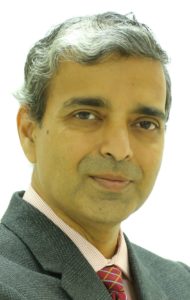 Sanjay Parikh, CFA 
Former Head – Financial Products Distribution, Mahindra Finance
---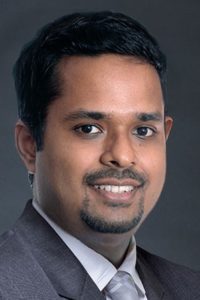 M. Suryanarayanan, CFA
Vice President and analyst with the Equity Investments team and a Fund Manager, DSP Investment Managers
---
3 PL

CFA Institute members can claim PL credit by providing their CFA Institute ID number when registering.

Global Passport Accredited Programme

Allows members of participating CFA societies to attend each other's society events at the local member price
2006-1-18 09:00
2006-1-18 18:31
Asia/Kolkata
4th Financial Talent Summit, Mumbai
The financial services industry has been remarkably resilient to the pandemic. It is not only growing, but also transforming itself rapidly in response to the new normal. Operating at the confluence of finance and technology, the industry today faces a disruptive, yet exciting future. CFA Society India is hosting the Financial Talent Summit 2022 to
Ballroom Taj Santacuz, Mumbai
Save Event to Calendar