CFA Society India is governed by its board of directors. As a volunteer-driven organization, directors operate in the honorary capacity on board. Get to know our Board of Directors: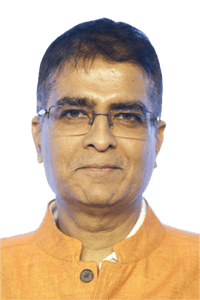 Mr. Rajendra Kalur, CFA


Chairperson

Rajendra is an Independent Consultant-cum-Financial educator and has over 25 years of experience in the financial services domain comprising asset management, investment banking, wealth management and insurance. Rajendra has worked across the value chain and has expertise in nurturing nascent businesses and transforming business models. Till recently he was the Founder, Director and CEO of TrustPlutus, a boutique Wealth Management firm which he founded along with Utpal Sheth, Senior Partner of RARE Enterprises. Prior to joining TrustPlutus, Rajendra worked with RBS N.V., ABN AMRO N.V., Wealth Advisors India Pvt. Ltd., ICICI Prudential AMC, DSP Merrill Lynch and General Insurance Corporation of India in various capacities. Rajendra is MBA from Cranfield School of Management, UK, and holds a Post Graduate Diploma in Marketing from Chartered Institute of Marketing, UK. Rajendra is also a Certified Financial Planner from FPSB, India. Rajendra is a public speaker and writer. Rajendra is also a long-distance runner and cyclist.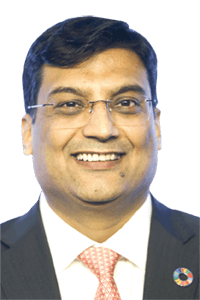 Mr. Navneet Munot, CFA 

Navneet is a Director at CFA Society India. He has over 25 years of rich experience in Financial Markets. Presently, he is the Managing Director and CEO of HDFC Asset Management Company. Prior to this he served as the Chief Investment Officer at SBI Funds Management where he spearheaded investments worth over USD 42 billion across various asset classes in mutual fund and segregated accounts. In his previous work stints he has served as the Executive Director & Head – multi–strategy boutique with Morgan Stanley Investment Management, Chief Investment Officer – Fixed Income and Hybrid Funds at Birla Sun Life Mutual Fund and worked in various areas such as fixed income, equities and foreign exchange. His articles on matters related to financial markets have been widely published. Navneet is a qualified Chartered Accountant & holds Postgraduate in Accountancy & Business Statistics and FRM. He is also a Charterholder of the CFA Institute and CAIA Institute.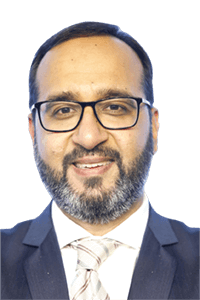 Mr. Jitendra Chawla, CFA



Vice-Chairperson

Jitendra is Vice President – Investment Solutions at Deutsche Bank Private Wealth Management. Previously, he has worked as an investment advisor and wealth manager in organizations like Kotak Bank Wealth Management, Citi Wealth Advisors, ABN AMRO Bank, Standard Chartered Bank and as an analyst at Sharekhan.com. He holds a Bachelor's degree in Commerce from Delhi University and a Post Graduate Diploma in Business Management. Jitendra is a CFA Charterholder since 2009 and has been an active volunteer in the Delhi Chapter of CFA Society since 2012.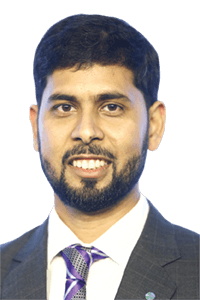 Mr. Abhishek Loonker, CFA 


Vice-Chairperson
Abhishek currently works as a Director – Investments at Ascent Capital, a private equity firm. He has over 15 years of experience spanning private equity, corporate strategy and treasury. Previously, Abhishek worked as a Project Manager with Jain Group. Abhishek is a CFA charterholder, a gold medalist MBA from MATS School of Business and has also completed an Executive Education program in Corporate Restructuring and M&A from Harvard Business School. He has also been feted with '40 under 40' in the Alternative Investment industry by AIWMI & IAAIF in January 2018. He is also a Board Observer at BigBasket.com and Laqshya Media.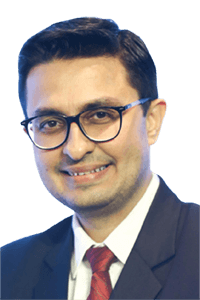 Anil has been working with DSP Group since 2003 and is currently Head of Passive Investments & Products. Previously, he served as the Business Head & Chief Investment Officer at DSP BlackRock Pension Fund Managers. Earlier in his career at DSP, Anil was responsible for buy-side credit research on companies across various sectors for taking credit exposures and during that time he was influenced by Dr. Altman's Z Score model for evolving strategies to analyze balance sheets and to mitigate risk. He also worked at IL&FS Mutual Fund and at S.R. Batliboi, a member firm of EY. Anil is a CFA charterholder, Chartered Accountant and holds a Bachelor in Commerce.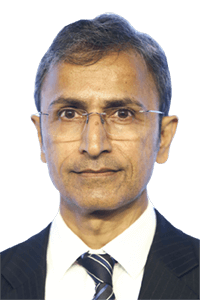 Mr. Chetan Shah, CFA 

Chetan is the Secretary of CFA Society India. He has more than 25 years of experience in the field of equity research and portfolio management both on the sell-side and buy-side of the industry. He is a Founder and Managing Partner at 3 Jewels Investing, a proprietary investing firm. He applies the principles of RatnaTriya viz. right knowledge, right faith and right conduct across Indian and developed markets. His previous three assignments were with Invesco Asset Management India as a Portfolio Manager, Quantum Securities as Head of Research & DBS Capital Trust Securities as an Equity Analyst. Chetan holds an Electronics Engineering degree from GCOE, Amravati University, a Post Graduate Diploma in Management from Jamnalal Bajaj Institute of Management Studies and a CFA charterholder. He has interests in science, history, and philosophy. He practices yoga and veganism.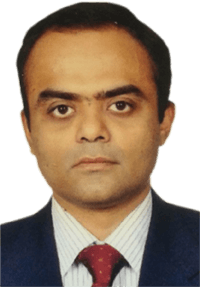 Mr. Vinay Bagri, CFA 

Vinay is the Treasurer of CFA Society India. He is based out of Kolkata and is a deep value investor. He has worked with Infosys Technologies and even held an executive role with Franklin Templeton Investments. He is an associate member of Institute of Chartered Accountants of India and the Institute of Company Secretaries of India. While in the US, he qualified as a CPA and CFA charterholder.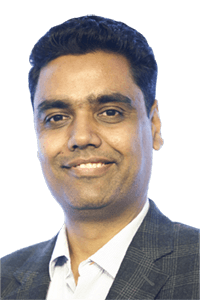 Mr. Biharilal Deora, FCA, CFA, CIPM 


Biharilal works with Abakkus LLP as a Director. Prior to joining Abakkus, he was managing corporate, family office and university clients, bringing in investment expertise that spans all asset classes. He is also a subject matter expert across a range of tax, accounting, pension, risk management, and capital market policies. Mr. Deora is a regular visiting faculty member for advanced finance programs and is currently pursuing a PhD with Symbiosis University. He began his career as a financial analyst – at Credit Suisse and Fidelity Investments, among others – where he gained knowledge across a range of sectors, including oil and gas, and commodities in the US, Europe and Asia. He holds a Masters degree in Commerce from Veer Narmad South Gujarat University, in addition to being a rank holder Chartered Accountant, Certified financial planner, CFA charterholder and other certificates.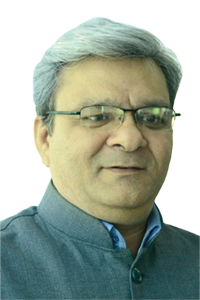 Mr. Kishor Bagri, CFA 

Kishor has experience of more than 22 years across multiple industries and functions including 15 years in capital markets. He has worked across the investment chain including research, portfolio management and investment sales. He was with Edelweiss Securities where he headed the Corporate Access function. He previously worked with ING Investment Management as Senior Vice President & Portfolio Manager, managing INR 2,000 crore of AUM including INR 400 crore of offshore assets. During his 8 year stint at ING, he worked across investment styles such as fundamental, quantitative etc. He also managed funds and multi-manager portfolios which were later subsumed in the quantitative strategies – the focus area of the business. His capital market stint began with Dimensional Securities Pvt. Ltd. where he was a Research Analyst, involved in bottom-up equity research across sectors, investment strategy, opportunistic and event-based trading ideas etc. Kishor has also worked in various roles and functions including sales, business development in financial services, FMCG and the Telecom industry. He is a CFA charterholder and has completed his MBA.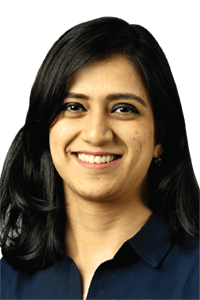 Ritika is one of India's leading economists known best for highlighting iconoclastic macro research. She headed the Macroeconomics' franchise at Ambit Capital for a decade. The franchise that Ritika managed, at its peak was rated as being the top 3 franchises in India as per Asiamoney Polls. In the past, she has worked with a few institutional brokerages and has done a short stint at the Indian Ministry of Finance. Ritika currently consults with Ambit Capital as a Thematic Specialist and is a Director on the Board of CFA Society India.  She is a trained macroeconomist and a CFA charterholder.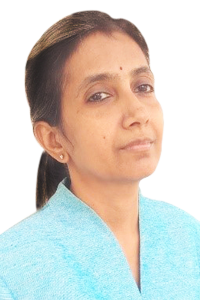 Meera Siva is an independent consultant and co-founder of RaNa Investment Advisors. She currently works as Lead, Innovation and Entrepreneurship at the Terwilliger Center for Innovation in Shelter, Habitat for Humanity International. She brings with her 16 years of engineering design experience in the US, over 10 patents to her name and 9 years of financial analysis experience spanning US PE, India listed equities, India early stage funding and personal finance. She is a columnist at The Hindu Business Line. She is a CFA Charter holder and has a MS in Computer Engineering. She has been leading the Chennai chapter for CFA Society India since 2012 & is the key person to ideate and organise 'India Fixed Income Summit', the very first regional marquee event.