CFA Society India is governed by its board of directors. As a volunteer-driven organization, directors operate in the honorary capacity on board. Get to know our Board of Directors: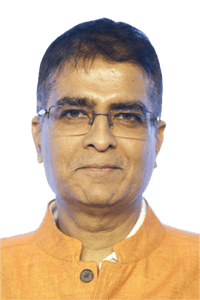 Mr. Rajendra Kalur, CFA


Chairperson

Rajendra is an Independent Consultant-cum-Financial educator and has over 25 years of experience in the financial services domain comprising asset management, investment banking, wealth management and insurance. Rajendra has worked across the value chain and has expertise in nurturing nascent businesses and transforming business models. Till recently he was the Founder, Director and CEO of TrustPlutus, a boutique Wealth Management firm which he founded along with Utpal Sheth, Senior Partner of RARE Enterprises. Prior to joining TrustPlutus, Rajendra worked with RBS N.V., ABN AMRO N.V., Wealth Advisors India Pvt. Ltd., ICICI Prudential AMC, DSP Merrill Lynch and General Insurance Corporation of India in various capacities. Rajendra is MBA from Cranfield School of Management, UK, and holds a Post Graduate Diploma in Marketing from Chartered Institute of Marketing, UK. Rajendra is also a Certified Financial Planner from FPSB, India. Rajendra is a public speaker and writer. Rajendra is also a long-distance runner and cyclist.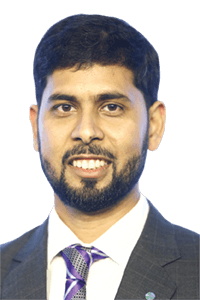 Mr. Abhishek Loonker, CFA 


Vice-Chairperson
Abhishek currently works as a Director – Investments at Ascent Capital, a private equity firm. He has over 15 years of experience spanning private equity, corporate strategy and treasury. Previously, Abhishek worked as a Project Manager with Jain Group. Abhishek is a CFA charterholder, a gold medalist MBA from MATS School of Business and has also completed an Executive Education program in Corporate Restructuring and M&A from Harvard Business School. He has also been feted with '40 under 40' in the Alternative Investment industry by AIWMI & IAAIF in January 2018. He is also a Board Observer at BigBasket.com and Laqshya Media.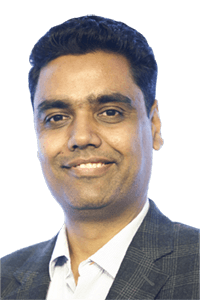 Mr. Biharilal Deora, FCA, CFA, CIPM 


Biharilal works with Abakkus LLP as a Director. Prior to joining Abakkus, he was managing corporate, family office and university clients, bringing in investment expertise that spans all asset classes. He is also a subject matter expert across a range of tax, accounting, pension, risk management, and capital market policies. Mr. Deora is a regular visiting faculty member for advanced finance programs and is currently pursuing a PhD with Symbiosis University. He began his career as a financial analyst – at Credit Suisse and Fidelity Investments, among others – where he gained knowledge across a range of sectors, including oil and gas, and commodities in the US, Europe and Asia. He holds a Masters degree in Commerce from Veer Narmad South Gujarat University, in addition to being a rank holder Chartered Accountant, Certified financial planner, CFA charterholder and other certificates.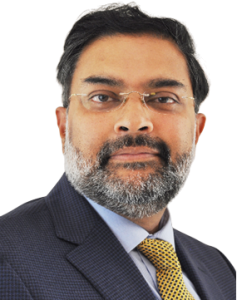 Mr. Ravi A. Gautham, CFA 


Ravi A. Gautham, CFA is the Senior Vice President and Head of Northern Trust Asset Management (NTAM) in India. He serves on the Executive Management Team and the Boards of Northern Trust's two India subsidiaries. He is a CFA charter holder and a member of the CFA Society Chicago. In addition to being on the board of the CFA Society of India, Ravi chairs the Research and Advocacy Committee. Ravi holds a MSc. (Hons.) In Economics and Management Studies from the Birla Institute of Technology & Science, Pilani, India and an MBA in Finance from the University of Ohio, Toledo. Ravi has written articles, published papers and spoken on Investment risk and portfolio management issues at several investment conferences and panels worldwide. Ravi is an active volunteer and member of the Corporate Social Responsibility (CSR) committee of the board of Northern Trust India, where he has worked on solving key social, human, economic and sustainability issues.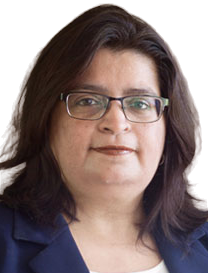 Jayna is Co – Founder and Director of Quantmac Capital Solutions Pvt. Ltd. Prior to this, she was "Head-Treasury" with the National Stock Exchange of India Limited. Jayna has experience spanning over two decades in the field of treasury & investment management. She has managed $1 billion portfolio of fixed income treasury, mutual fund and equity ETF of NSE and its group Companies including Provident Fund and Investor Protection Fund Trust. Since 2010, Jayna is a lead volunteer with CFA Institute and CFA Society of India. In the year 2015, at all India level Jayna was privileged to be a brand endorser in the Global Brand Campaign of the CFA Institute.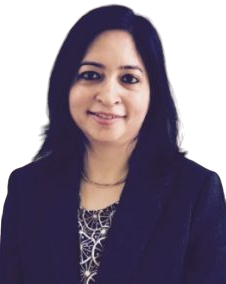 Dr. Monika Chopra, CFA 

Dr. Monika is a CFA and has done a Ph.D. in Finance from Guru Gobind Singh Indraprastha University, Delhi. She is currently an Associate Professor and Finance Area Chair at International Management Institute, New Delhi. She has a teaching experience of over 21 years. Her areas of teaching and research are Security Analysis and Portfolio Management, Business Valuation, Private Equity, and Corporate finance. She has authored several research papers in top-rated national and international journals and co-authored two books. She has conducted several workshops on Finance for Non-Finance Executives and conducted various MDPs. In CFA Society India, she is looking after the Investment Research Challenge, Ethics Challenge, and Women in Finance Initiative.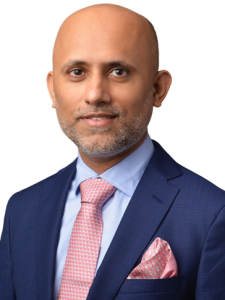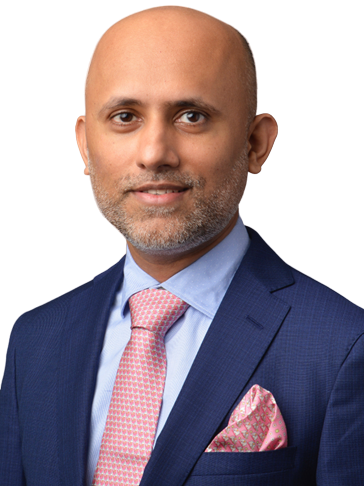 Mr. Shamit Chokshi, CFA 

Shamit is currently Director on the Board of the Indian Association of Investment Professionals (CFA India Society). He is the Chairperson for the Professional Learning Committee at the Society. Shamit brings with him ~16 years of rich and diverse industry experience across a range of functions including portfolio advisory and research, manager selection, investments, product development, asset raising, institutional clients and global strategic partnerships. Prior to joining ICICI Prudential, Shamit was associated with Reliance-Nippon Life Asset Management and Nippon Life Insurance group where he led offshore India investing, set up the international funds franchise for the joint venture and advised Indian equities and fixed income funds domiciled across Asia and UK. Shamit pursued a Masters of Business Administration (Finance and Strategy) from the Carroll Graduate School of Management at Boston College, USA.  He also holds a Masters of Commerce (Sydenham College, Banking & Finance) and Bachelor of Commerce (H.R. College, Accounting) degrees from the University of Mumbai, India. He has extensively travelled and lived in several countries, interacts regularly with the global institutional investor community and nurtures a passion to enjoy different cultures.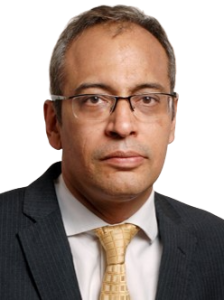 Navin is a Partner and National Leader for Valuations, Modelling and Economics at Ernst & Young India, heading one of the largest valuation practices in the country with a team of over 100 professionals. His expertise is in complex private company valuations for litigations, dispute settlements, transactions, M&A and regulations. Navin and his team have authored many Thought Leadership Reports on technical aspects of valuation, including on Transaction Valuations in India, Accounting for business combinations, Valuations for Early Stage Companies, Control Premium in India. Navin has spent over two decades with EY, prior to which he worked as an equity analyst with DBS Securities. Navin is a PGDM from IIM Bangalore, a Cost Accountant and a CFA Charter holder.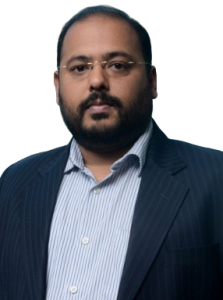 Sandeep is an active volunteer with CFA Society India and the Director of the Public Awareness Committee. He has co-founded BHIVE Alts (a fractional real estate fintech) and BHIVE Lucretius Fund (Cat 2 SEBI Registered Alternative Investment Fund). His last corporate role was as Head of Fractional Investments at MagicBricks. Sandeep has over two decades of experience in real estate transactions and investments. He has worked for marquee corporates like BCCL (TOI Group), Britannia (Wadia Group), New Chennai Township, GMR, Cinepolis, ISB, etc. He is a Charter Holder from CFA Institute USA and a certified Investment Performance Measurement professional. He has a B.Com from Delhi University and a Post Graduate in Management from IIM, Ahmedabad.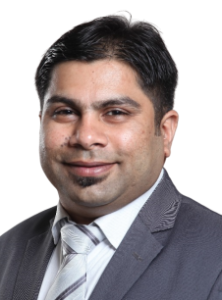 Litesh is the founder of Aureus Assets which provides services like business consulting, valuations, transaction advisory and wealth management. He is a qualified Chartered Accountant, Company Secretary and a CFA charter holder. Mr. Gada has over 14 years of experience in leading Private Equity investments, Investment Banking, Merger & Acquisition (M&A) transactions in the consumer, retail, real estate and agro sectors. In the past, he has worked with organizations like RSM & Co (merged with PwC), PwC India, Chess Capital, SEAF India and SREI Alternatives. He was awarded with '40 Under 40 Alternative Investment Professionals in India' award by the Indian Association of Alternative Investment Funds (IAAIF) in January 2018. He has been a long distance runner since 2009 and has participated and successfully completed many full marathons and half marathons.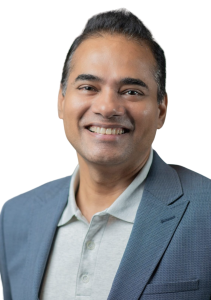 Rajesh is the Managing Partner at Equanimity Investments. He is a board member of the CFA Society India. He is a long-term investor with tremendous breadth and depth of experience, managing early stage investments, private equity and public equity funds for over two decades. He has on-the-ground experience across emerging market countries, analysing various industries and businesses spanning different stages of their lifecycle. He has been active in the Indian startup ecosystem since 2007 when he made his first startup investment. Since then, he has been a prolific angel investor, having invested in over 20 startups. Rajesh is a Wharton alumnus in addition to being an XLRI Management graduate specializing in finance and marketing. He is a CFA charter holder and has earned a Post Graduate diploma in Securities Law from Mumbai University.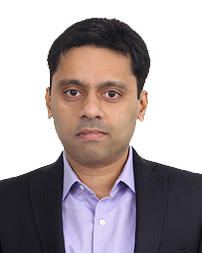 Rajeev is the Director of the CFA Society India and a charter holder of the CFA Institute, USA, having over 17 years of rich experience. He currently heads the Fixed Income desk at the SBI Mutual Fund. Earlier, Rajeev was the Co-Fund Manager for Fixed Income with UTI Asset Management for seven years. He joined SBIFM as a fixed income portfolio manager in 2008. He is an Engineering graduate and holds a Masters degree in finance from Mumbai University.