2nd Corporate Governance in Investing Summit
November 26, 2020 - November 27, 2020

The Only Constant in Life is Change' – Heraclitus
In the last decade, India and the world have made large strides in moving towards an environment of good corporate governance making it conducive to both domestic and foreign investors. On the one hand, there has been a pronounced focus to investing in companies and funds that have strong environmental, social and governance values and on the other hand, a rapidly evolving economic environment with turmoil, uncertainty and volatility has thrown a spoke in the wheel on the adoption of governance standards for several companies.
CFA Society India's '2nd CORPORATE GOVERNANCE IN INVESTING' SUMMIT' seeks to explore the views of experts, including promoters, investors, regulators, etc in this evolving landscape of corporate governance as companies and investors adapt to a new reality. Hear our esteemed speakers talk about the way forward for corporate governance as we navigate through these turbulent times.
Featured Speakers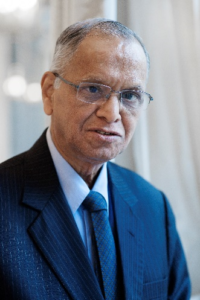 NR Narayana Murthy
Mr. Murthy founded Infosys in 1981. Infosys is, today, a highly-innovative software services global company listed on NYSE in the US and on the Bombay Stock Exchange in Mumbai with over US$ 12 billion in revenue and about US$ 62 billion in market capitalization. Mr. Murthy conceptualized, articulated and implemented the Global Delivery Model (GDM) which has become the backbone of the Indian software industry. GDM is based on collaborative distributed software development principles and has resulted in the delivery of superior quality software to global customers delivered on time and within budget. Mr. Murthy also introduced the concept of 24-hour work day to the world. In 2014, Mr. Murthy was ranked 13th among CNBC's 25 global business leaders and listed among the '12 greatest entrepreneurs of our time', by Fortune in 2012.... He has received Legion d'honneur from France, CBE from Britain and Padma Vibhushan from India. The Economist ranked him among the 10 most-admired global business leaders in 2005. Mr. Murthy is ranked among the top 10 of the Financial Times' list of "Business pioneers in technology", published in March 2015.  He is the first Indian winner of Ernst and Young's World Entrepreneur of the Year award. Mr. Murthy was elected as a member of the prestigious American Academy of Arts and Sciences in 2019. He is a foreign member of the US National Academy of Engineering and a Fellow of the Indian National Academy of Engineering.  He received the Founders Medal in 2018, the Hoover medal in 2012 and the Ernst Weber Medal in 2007, all the three from IEEE. He has received Thomas Jefferson medal and James C. Morgan Global Humanitarian Award. Currently, Mr. Murthy serves on the boards of the Institute for Advanced Study at Princeton, New Jersey and the United Nations Foundation. He has served on the boards of Ford Foundation in New York, HSBC and Unilever in London.  Show More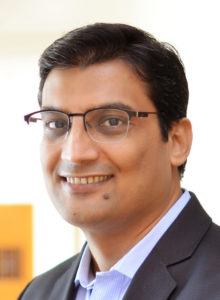 Navneet Munot, CFA
Navneet Munot, CFA joined SBI Funds Management as Chief Investment Officer in December 2008. He has over 25 years of rich experience in Financial Markets. In his role, Navneet is responsible for overseeing investments worth over USD 42 billion across various asset classes in mutual fund and segregated accounts. In his previous assignment, he was the Executive Director & Head – multi –strategy boutique with Morgan Stanley Investment Management. Prior to joining Morgan Stanley Investment Management, he has worked as Chief Investment Officer – Fixed Income and Hybrid Funds at Birla Sun Life Mutual Fund and worked in various areas such as fixed income, equities and foreign exchange. Navneet is the chairman of Indian association of Investment Professional (India society of CFA charter holders with over 2000 members). His articles on matters related to financial markets have widely been published. Navneet is Nominee Director on the board of SBI PENSION FUNDS (P) LTD. Navneet is a postgraduate in Accountancy and Business Statistics and a qualified Chartered Accountant. He is also a Charter Holder of the CFA Institute and CAIA Institute. He has also done FRM.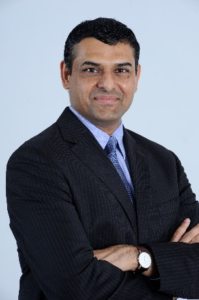 Mukund Govind Rajan
Dr. Rajan is the Chairman of ECube Investment Advisors, a platform created in 2019 to catalyse Environment, Social and Governance (ESG) related changes in Corporate India. Prior to this, he held a number of senior executive positions through his 23 year career with the Tata group, including Chief Ethics Officer of the Tata Group, the first Brand Custodian of the Tata Group, head of the foreign offices of Tata Sons, Chair of the Tata Global Sustainability Council, Member of the Group Executive Council at Tata Sons, Head of Private Equity at Tata Capital, and Managing Director of one of the group's listed telecom businesses. He served on the boards of various Tata companies including Tata Teleservices, Tata Communications, Roots Corporation, Piem Hotels, Tata SIA Airlines, Tata AIG, and the TCS Foundation.... Dr Rajan serves as the Chairperson of the Environment Committee of the Federation of Indian Chambers of Commerce and Industry (FICCI), and is a member of the Council of Management of the Forum of Free Enterprise.  He has previously served as the Chair of the India@75 Council of the Confederation of Indian Industry (CII) and Chair of the CII Core Group on China. In 2007, the World Economic Forum honoured Dr. Rajan as a Young Global Leader. He was also part of the inaugural class of the CII-Aspen Institute India Leadership Initiative. Dr. Rajan graduated from the Bachelor of Technology program at the Indian Institute of Technology (IIT) Delhi in 1989. He received a Rhodes Scholarship to study at Oxford University, where he completed a Masters and Doctorate in International Relations. His doctoral dissertation titled "Global Environmental Politics - India and the North-South Politics of Global Environmental Issues" was published by Oxford University Press in 1996, and his second book, "The Brand Custodian" was published by HarperCollins in 2019. Show More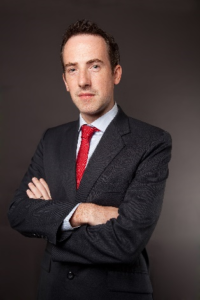 David Smith, Ph.D, CFA
David Smith is a Senior Investment Director based in Singapore at Aberdeen Standard Investments, where he leads ESG research and integration across Asia. David heads the Asia Responsible Investing pod, which oversees the day-to-day running of the Asian Sustainable Development Equity Fund and is a member of the GEM Responsible Investing pod. He is also responsible for leading engagement with board members and management of Aberdeen Standard Investments' investee companies in Asia. David spearheads our public advocacy on ESG issues, representing the company at leading international organisations dedicated to improving corporate best practice.... He has appeared frequently at regional conferences and industry round tables, and has written for various newspapers and professional publications globally. Before joining Aberdeen in 2011, he worked for ISS as head of Asia (ex-Japan) research. David has a PhD in Corporate Governance and an MA in Corporate Strategy and Governance from the University of Nottingham and a BSc in Business Economics from the University of Wales. He is a CFA Charterholder.  Show More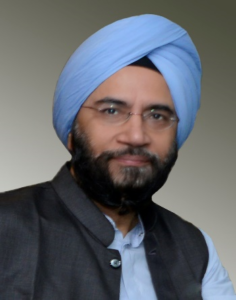 Amarjeet Singh
Mr. Amarjeet Singh, working with SEBI for the last 25 years has extensive experience in regulation and supervision of securities markets. He is presently working as Executive Director in charge of Corporate Finance Department dealing with Primary Market reforms, Issuance and listing of securities, Corporate governance, Corporate restructuring, Delisting etc. He also heads the Department of Economic Policy and Analysis at SEBI. Earlier between 2010 and 2017, he was heading the front office of Chairman, SEBI as his Executive Assistant and also the Office of International affairs. In his earlier stint, he headed the Northern Regional Office of SEBI at New Delhi from 2005 to 2009. Mr. Singh has been involved... in various international regulatory initiatives. He has acted as Sherpa for SEBI's representation on the Board of International Organization of Securities Commissions (IOSCO) for 7 years. He chaired the Assessment Committee of IOSCO during 2016-18 and steered an assessment program for conducting thematic assessments at the global level. He represents SEBI as a part time member on the board of National Financial Reporting Authority and on the board of Governors of the Indian Institute of Corporate Affairs. During 2017-19, he was on the Board of National Institute of Securities Market (NISM), an institute founded by SEBI. He has represented SEBI on numerous Committees set up by Reserve Bank of India (RBI) and Government of India. In the recent years, his nomination on such committees include Member of committee on Core Investment Committee set up by RBI in 2019 post ILFS fiasco, Member of Committee set up by Ministry of Corporate Affairs on Corporate Social Responsibility (2019) and Insolvency Law Committee (2018). Apart from an MBA, he holds a Master's degree in Economic Policy Management from Columbia University, NY, USA. He is a Member of the India Advisory Board, Newcastle University Business School, UK. He is a recipient of Rotary Foundation Educational Award, 2000 for promoting leadership development and international understanding by Rotary International, USA.  Show More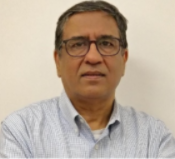 Amit Tondon
Amit Tandon is the founder and managing director of Institutional Investor Advisory Services India Limited (IiAS). Before IiAS, Amit was the managing director and CEO of Fitch Ratings: India. Amit took over as CEO of Fitch in India in October 2001 and worked there for ten years. Prior to joining Fitch, he was with the ICICI group for 17 years where he rotated through various roles and businesses including as head of investment banking at ICICI Securities. Amit studied economics at St Stephens College, Delhi and has an MBA from the Faculty of Management Studies, Delhi and has an MPhil degree from the University of Cambridge, UK. Amit was a member of the Kotak Committee on corporate governance.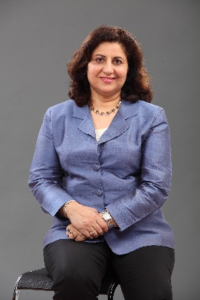 Punita Kumar Sinha, Ph.D, CFA
Punita has focused on investment management and financial markets during her 30-year career. She also has significant governance and Board experience across India and North America. Ms. Kumar-Sinha has been investing in emerging markets since the late 1980s and pioneered some of the first foreign investments in the Indian subcontinent in the early 1990s. Currently, she is the Founder and Managing Partner, Pacific Paradigm Advisors, an independent investment advisory and management firm focused on Asia and is also Chairperson of Incred asset management. Prior to this, she was a Senior MD at Blackstone.As an Independent Director, Ms. Kumar-Sinha is on the board of several companies in India, including Infosys, JSW Steel, Blackstone Embassy REIT, Lupin and Rallis.... She is also a Governor on the board of the CFA Institute and currently sits on CFA Institute's investment committee which she will Chair starting September 1st. She will also be on the Board of Trustees of the Research Foundation of the CFA Institute from September 1st.  Show More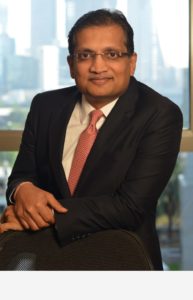 Prashant Khemka, CFA
Prior to setting up White Oak Capital Management Consultants LLP in June 2017, an investment advisory firm in India, Mr. Prashant Khemka spent 17 years at Goldman Sachs Asset Management (GSAM), most recently as CIO and lead PM of Global Emerging Markets (GEM) Equity and India Equity strategies. He and his fund won several awards including AAA rating from Citywire and Elite rating from Fund calibre among others. In addition to his long-standing India investing experience, Prashant brings a unique perspective derived across developed and emerging market equities having successfully managed, US and global emerging markets funds for leading institutions, during the last two decades. Prashant started his professional investing career in 1998 at SSGA in Boston as senior portfolio officer of Enhanced International equity in the quant group.... He started his career at GSAM in 2000 as a research analyst in US Growth Equity, and by 2004 he rose to become Senior Portfolio Manager and Co-Chair of the Investment Committee of the team that managed over $25bn in US equities. He returned to Mumbai in 2006 to start GSAM India business and served as the CIO and CEO/Co-CEO of their domestic AMC while launching the offshore GS India strategy in 2007. On the back of his strong performance, in addition to India he was also made the CIO and lead PM of GEM equity in June 2013. During his tenure, he built these businesses to over US$5bn in AUM with top ranking peer group performance. Prashant graduated with honors from Mumbai University with a BE in Mechanical Engineering and earned an MBA in Finance from Vanderbilt University, where he received the Matt Wigginton Leadership Award for outstanding performance in Finance. He was awarded the CFA designation in 2000 and is a fellow of the Ananta Aspen Centre, India.  Show More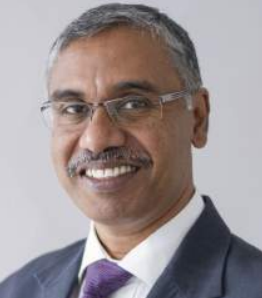 Vidhu Shekhar, CFA
Vidhu Shekhar, CFA, CIPM, is the country head of CFA Institute in India. He is responsible for advancing the mission of CFA Institute and supporting CFA charterholders in India. Mr. Shekhar is a seasoned financial and investment professional with over 30 years of industry experience in India and abroad. Previously, he was vice president, New Products and Business Excellence, National Stock Exchange (NSE) of India, overseeing new product initiatives in debt and equity markets. He also contributed to the development of Indian financial markets through his participation in the work of various committees, including the Dr. Patil Committee on Corporate Bonds and Securitisation,... the Raghuram Rajan Committee on Financial Sector Reforms, and the most recent being Primary Market Advisory Committee (PMAC) at SEBI. Prior to that, Mr. Shekhar served as senior vice president at IDBI Capital Markets and managing director at E*Trade Systems India Limited. Mr. Shekhar completed his postgraduate diploma in management from the Indian Institute of Management Ahmedabad in 1987 and holds a bachelor's degree in physics (Honours) from the University of Delhi.  Show More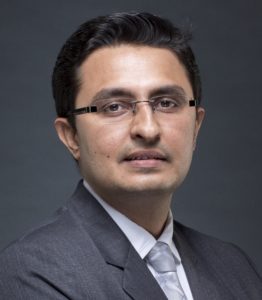 Anil Ghelani, CFA
Anil has been working for the DSP Group since 2003. The DSP Group has a legacy of more than 150 years, making it one of the oldest and most respected financial services firms in India. He is currently head of passive investments and products. Previously, he served as the business head and chief investment officer at DSP BlackRock Pension Fund Managers. Earlier in his career at DSP, he led the risk and quantitative analysis team, providing quantitative research inputs and buy-side credit research on companies across various sectors.Mr. Ghelani has also worked at IL&FS Mutual Fund and at S. R. Batliboi, a member firm of EY. He has been a volunteer with the CFA Society India for more than a decade and currently serves as the vice chairman on the board. Mr. Ghelani is a CFA charterholder, Chartered Accountant and holds a Bachelor of Commerce degree.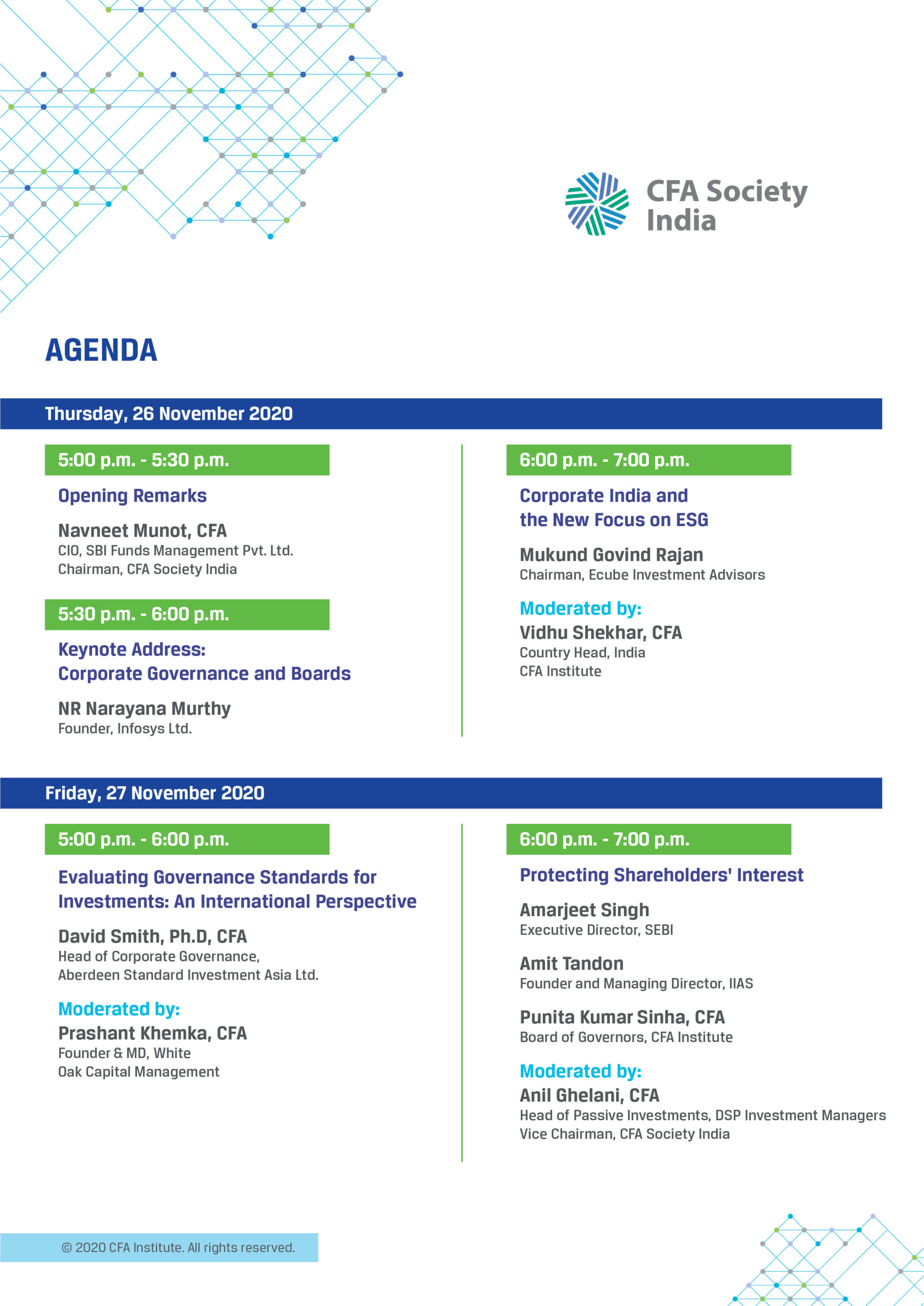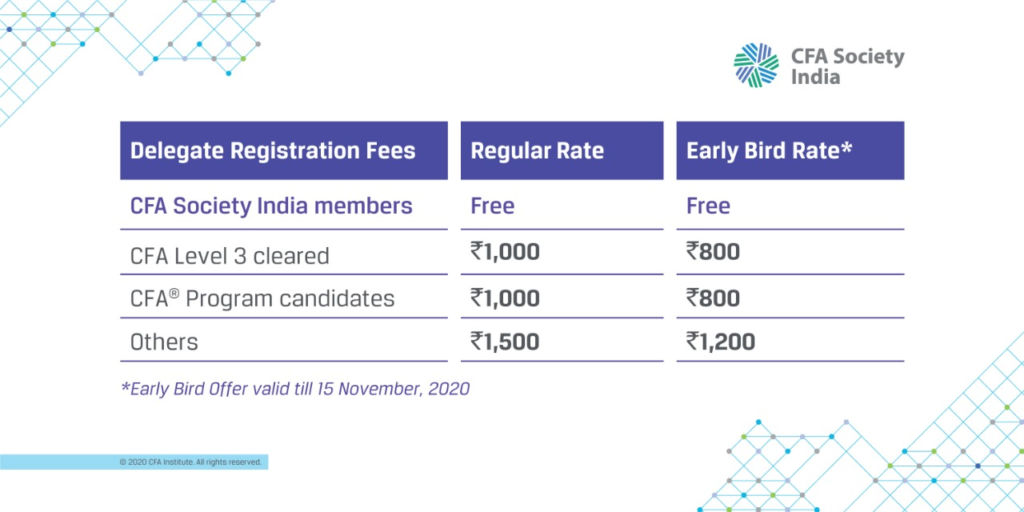 Cancellation Policy: No refunds will be issued for any cancellations received within 48 hours of program starts. Substitutions from the same company are accepted with fee adjustment, if appropriate. Sharing of registrations is not permitted.
PL Credits - 3.5  and  SER Credits - 1

CFA Institute members can claim PL credit by providing their CFA Institute ID number when registering.

Global Passport Accredited Programme

Allows members of participating CFA societies to attend each other's society events at the local member price
2020-11-26
2020-11-27
Asia/Kolkata
2nd Corporate Governance in Investing Summit
The Only Constant in Life is Change' – Heraclitus In the last decade, India and the world have made large strides in moving towards an environment of good corporate governance making it conducive to both domestic and foreign investors. On the one hand, there has been a pronounced focus to investing in companies and funds
Virtual Conference
Save Event to Calendar