2nd India Fixed Income Summit 2020
December 16, 2020 - December 17, 2020
5.00 - 8.00 .pm.

Hosted by CFA Society India
The second edition of the India Fixed Income Summit (#IFIS2020) will address topics of interest for the next decade. And given the tectonic shifts in the fixed income market – credit issues, central bank policies, falling rates – there are six sessions planned to delve into key topics. We have a great list of speakers and moderators – with India and global expertise – to share data and perspective.
The first 100 CFA Society India members who register will receive a copy of  Dr Viral Acharya's book – Quest for Restoring Financial Stability in India (e-book). The book is a collection of his speeches, research and comments as a member of the RBI's Monetary Policy Committee.
Key Speakers :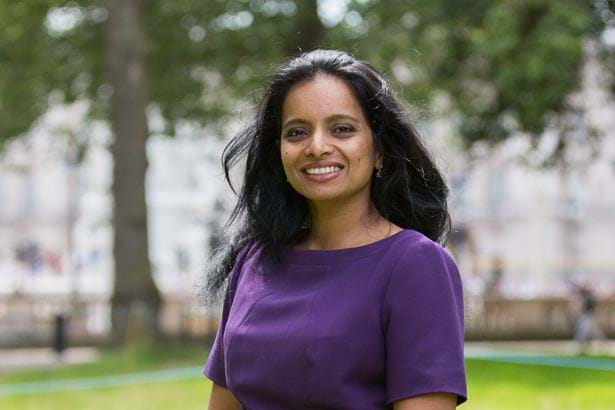 Abha Thorat-Shah is the Executive Director, Social Finance, founding member of the British Asian Trust, and the crucial driver of the Trust's development of innovative finance practice. Abha is passionate about approaches to finance and grant making that enables deeper impact on the ground. She has led the development of the award-winning $11 m Quality Education India Development Impact Bond (QEI DIB) at the Trust, with partners including Michael and Susan Dell Foundation and UBS Optimus Foundation. Her extensive experience in creating and nurturing partnerships has won her, and the Trust many accolades, most recently the 2020 Bond Innovation Award. She is currently a Fellow of Practice 2020 at the Go Labs, Blavatnik School of Government, University of Oxford. In recognition of her valuable work building philanthropic, business and cultural relationships between the UK and South Asia, she was named among the '100 Most Influential in UK-India Relations' in 2019. Abha is an alumna of the University of Cambridge, United Kingdom and St Xavier's College in Mumbai, India.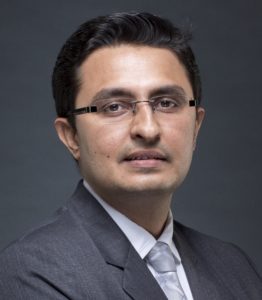 Anil Ghelani, CFA has been working for the DSP Group since 2003. The DSP Group has a legacy of more than 150 years, making it one of the oldest and most respected financial services firms in India. He is currently head of passive investments and products. Previously, he served as the business head and chief investment officer at DSP BlackRock Pension Fund Managers. Earlier in his career at DSP, he led the risk and quantitative analysis team, providing quantitative research inputs and buy-side credit research on companies across various sectors.Mr. Ghelani has also worked at IL&FS Mutual Fund and at S. R. Batliboi, a member firm of EY. He has been a volunteer with the CFA Society India for more than a decade and currently serves as the vice chairman on the board. Mr. Ghelani is a CFA charterholder, Chartered Accountant and holds a Bachelor of Commerce degree.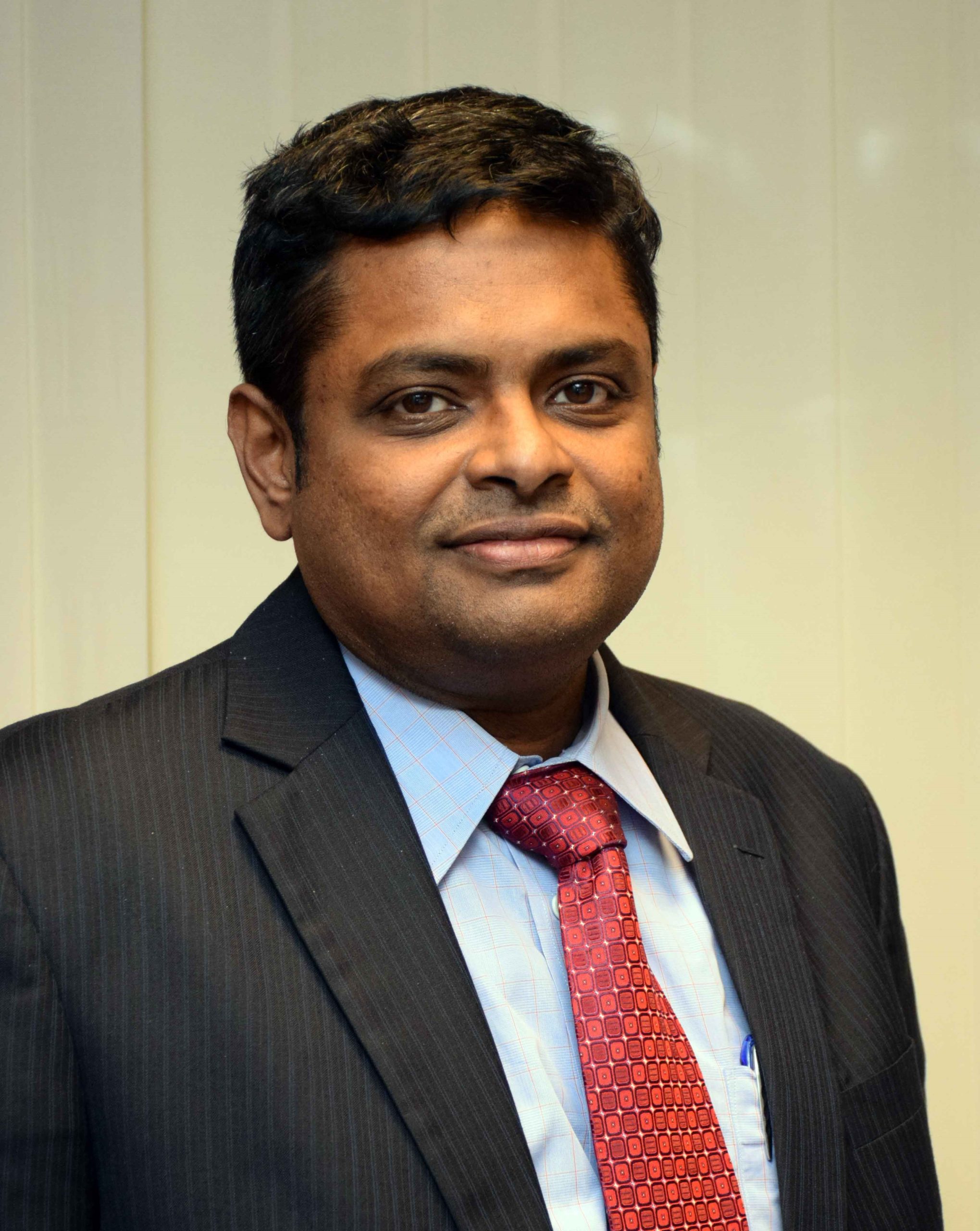 B. Prasanna, is Group Head - Global Markets - Sales, Trading and Research at ICICI Bank Ltd. He is responsible for Economic research, trading, market-making and sales/distribution of all treasury products relating to fixed income, foreign exchange and derivatives. He is also the Chairman of ICICI Securities Primary Dealership (I-SEC PD). He joined the bank in November 2016 and prior to this appointment was the Managing Director and Chief Executive Officer of I-Sec PD. He has rich experience in the Indian Treasury markets and has been instrumental in contributing to a number of developmental efforts with respect to product development, widening and deepening of the Indian Institutional market. He is currently the Vice Chairman of FIMMDA (Fixed Income Money Market and Derivatives Association of India), Additional Vice Chairman of FEDAI & director on the Board of CCIL (Clearing Corp. of India Ltd.). He is a Chartered and Cost Accountant and a member of the CFA institute.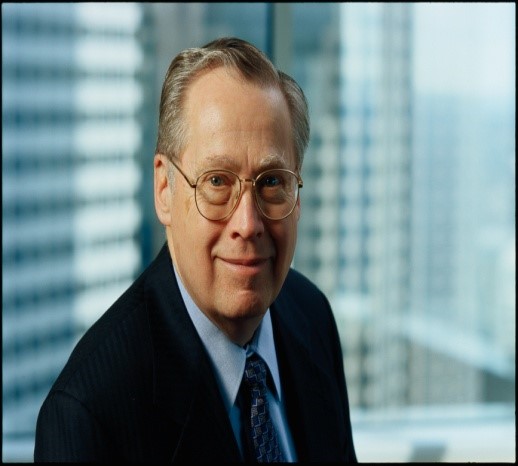 Daniel J. Fuss, CFA, CIC Dan Fuss has 62 years of experience in the investment industry and has been with Loomis, Sayles & Company since 1976. He is vice chairman of the firm's Board of Directors and manages the firm's flagship Loomis Sayles Bond Fund, in addition to the Loomis Sayles Investment Grade Fixed Income, Strategic Income, Fixed Income, Institutional High Income and Global Allocation funds. In 2019, Dan was awarded the Outstanding Portfolio Manager Award at the US Morningstar Awards for Investing Excellence. In 2012, he received both the Institutional Investor Money Management Lifetime Achievement Award and the Lipper Excellence in Investing Award. In 2013, Dan received the CFA Society of Milwaukee Lifetime Achievement Award. In 2000, he was named to the Fixed Income Analysts Society's Hall of Fame in recognition of his contributions and lifetime achievements toward the advancement of the analysis of fixed income securities and portfolios. Dan has twice been president of CFA Society Boston. He earned a BS and an MBA from Marquette University. Dan served in the US Navy from 1955 to 1958 and held the rank of Lieutenant.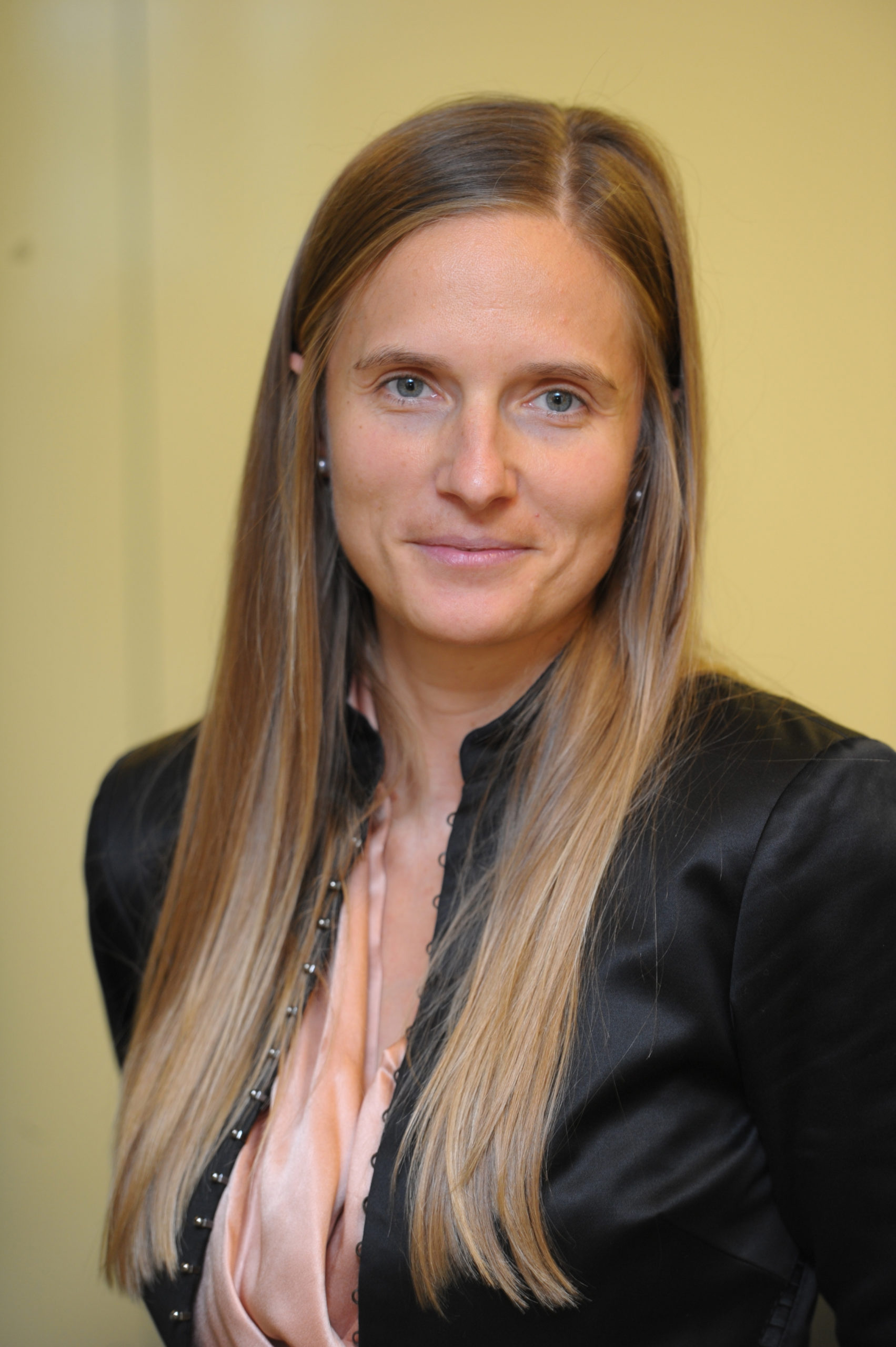 Ecaterina Bigos is Head of Fixed Income Product Strategy for iShares in APAC and leads the APAC Fixed Income iShares initiative. Ecaterina is responsible for driving the adoption of Fixed Income ETFs in the region. She sets the strategy across APAC, drives client engagement on bond ETFs and rationalizes global bond ETF product positioning across client channels. Ecaterina joined BlackRock in 2012 in the London office as Fixed Income Product Strategist and reallocated to Asia in 2015. Before joining BlackRock, Ecaterina worked at UBS and Credit Suisse as a product specialist, responsible for beta access products such as index and sector swaps, bespoke baskets and ETFs. Dresdner Kleinwort is where she started her career, in the bank's Corporate Solutions Group with focus on Emerging Markets. There she worked on projects ranging from simple flow trades to facilitate clients' medium term financing needs to structured financing solutions. Ecaterina holds a Master in Finance from Cass Business School and a Bachelor degree from Academy of Economic Studies in Bucharest.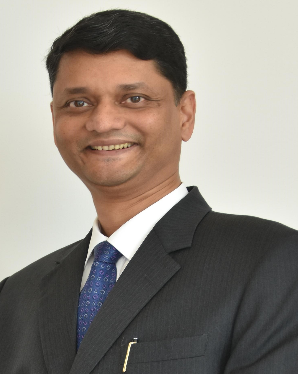 Eshwar Karra, joined the Kotak Mahindra Group in 2000 and brings with him over two decades of financial services experience. He is part of the core leadership team at Kotak Investment Advisors Ltd. Eshwar is the CEO of the Kotak Special Situations Fund where he oversees investments across all special situations, distressed and credit opportunities. The fund strategy is to invest in opportunities across all asset classes and participate in the Insolvency and Bankruptcy Code (IBC) initiated resolutions. Prior to Kotak Special Situations Fund, Eshwar was the CEO of Phoenix Asset Reconstruction Company (a Kotak sponsored ARC) which had an AUM of US$1 billion. During his 5-year tenure at Phoenix, he made investments across all major sectors and successfully resolved investments.  Eshwar was the founding member of the distressed assets business at Kotak and has helped the group in successfully investing over INR 2,500 crores (US$417 million) of its proprietary capital in distressed assets. He has built time tested expertise in identifying distressed opportunities, structuring and executing complex financial transactions as well as securing profitable exits. Prior to Kotak, Eshwar has worked at Ceat Financial Services (RPG Group) and Sundaram Finance Ltd. Eshwar holds a Bachelor's degree in Commerce from the University of Pune and is a Management graduate from the Institute of Management Development and Research, Pune.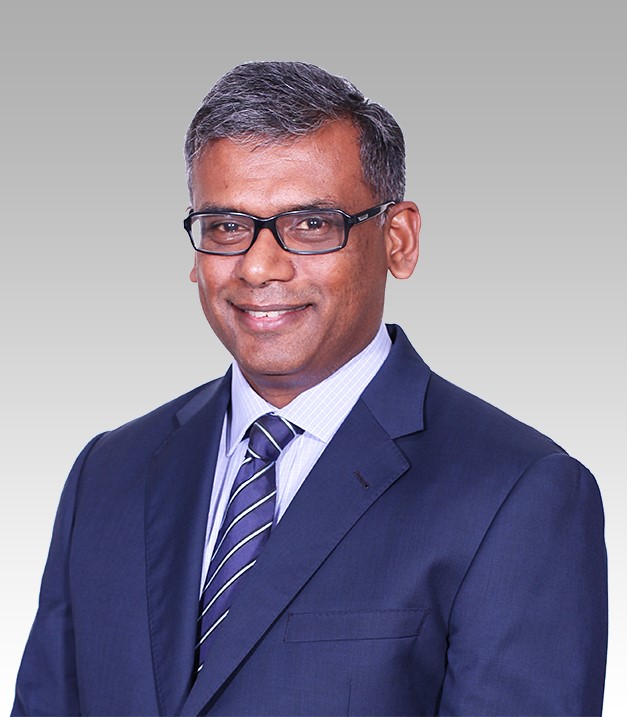 Jeyabalan Parasingam has over 25 years of experience in the corporate and investment sector in Malaysia. Over the last 12 years he has focused on real estate investment management focusing on core and core plus properties in Malaysia, Australia and Europe. He is the Founder and Director of Alpha REIT Managers Sdn Bhd, the investment manager for Alpha REIT which has been set up to invest in education and education related properties in Malaysia. Mr Jeyabalan Is also the Founder of Silver Formula Sdn Bhd, a new investment platform that will focus on built-to-suit properties. He is a member of the Malaysian Institute of Accountants, Malaysian Institute of Certified Public Accountants and the CFA Institute. He is also a member of the Institute of Corporate Directors Malaysia.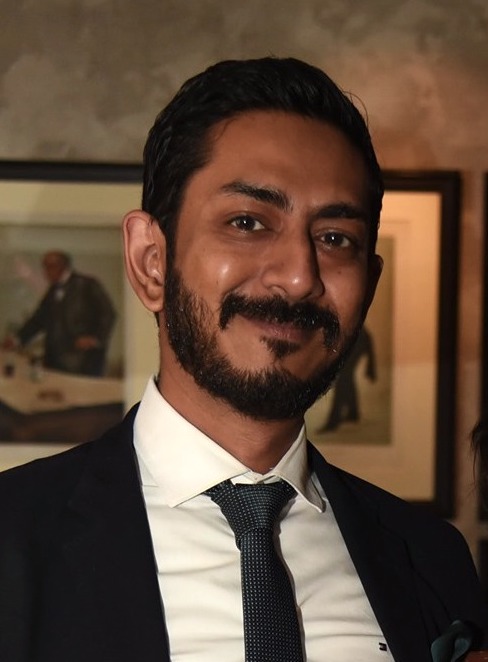 Kartik Desai, is the Executive Director of Asha Impact, an impact investing and policy advocacy platform which runs a capital-on-call 'virtual fund' (multi-family office) for Indian business leaders, UHNIs and philanthropists to invest in scalable, for-profit social enterprises. Asha Impact also works with the Indian government on sector-specific advocacy based on the experience of its investees and building the market for blended instruments like impact bonds through its non-profit trust. Prior to setting up Asha in 2014, Kartik worked with two pioneering impact funds in India – Lok Capital and Aavishkaar – was an investment banker with DSP Merrill Lynch, and consulted with the Rockefeller Foundation and the UNDP in the US and Africa. He has led several pioneering initiatives in building the social enterprise and impact financing ecosystem in India such as being a judge on the world's first reality TV show on impact investing, setting up a coworking-events space and polling platform for underprivileged youth in Delhi, and authoring multiple op-eds and white papers on different development issues; he was chosen as a 'Champion of Change' by the Prime Ministers office in 2017. Kartik has led investments into and served on the boards of a dozen early-growth enterprises and is a member of the Executive Committee of the Impact Investors Council representing 40+ fund as well as the India Steering Committee of the Aspen Network of Development Entrepreneurs. He completed his education at the Wharton School at the University of Pennsylvania and School of International & Pulic Affairs at Columbia University. Raised in Geneva and New York, he shifted to India full time in 2005.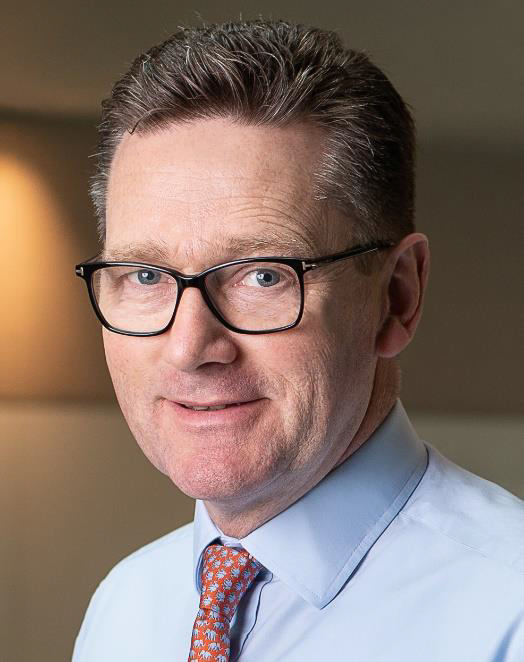 Mike Holland is Chief Executive Officer of Embassy Office Parks, India's 1st listed REIT, sponsored by Embassy Group and Blackstone. Embassy REIT listed on the Bombay Stock Exchange in April 2019. In April 2020, the business had a market capitalisation in excess of USD 3.5 bn. Embassy REIT is Asia's largest office REIT by area, comprising over 33 million square feet of business parks and city centre offices across Bangalore, Mumbai, Noida and Pune. Home to over 160 international corporate occupiers and over 200,000 people, tenants in the portfolio include Google, Facebook and IBM from the technology sector, Wells Fargo, JP Morgan and SwissRe from the banking and financial services sector and Rolls Royce, Mercedes Benz and VW from the aerospace and automotive sector. Mike has worked in Asia since 1995 and has lived in India for close to two decades. He currently resides in Bangalore. He has served on RICS South Asia Board and is a member of the APREA India Chapter Board. He is also a board member of several charitable organizations with a focus on disability and education.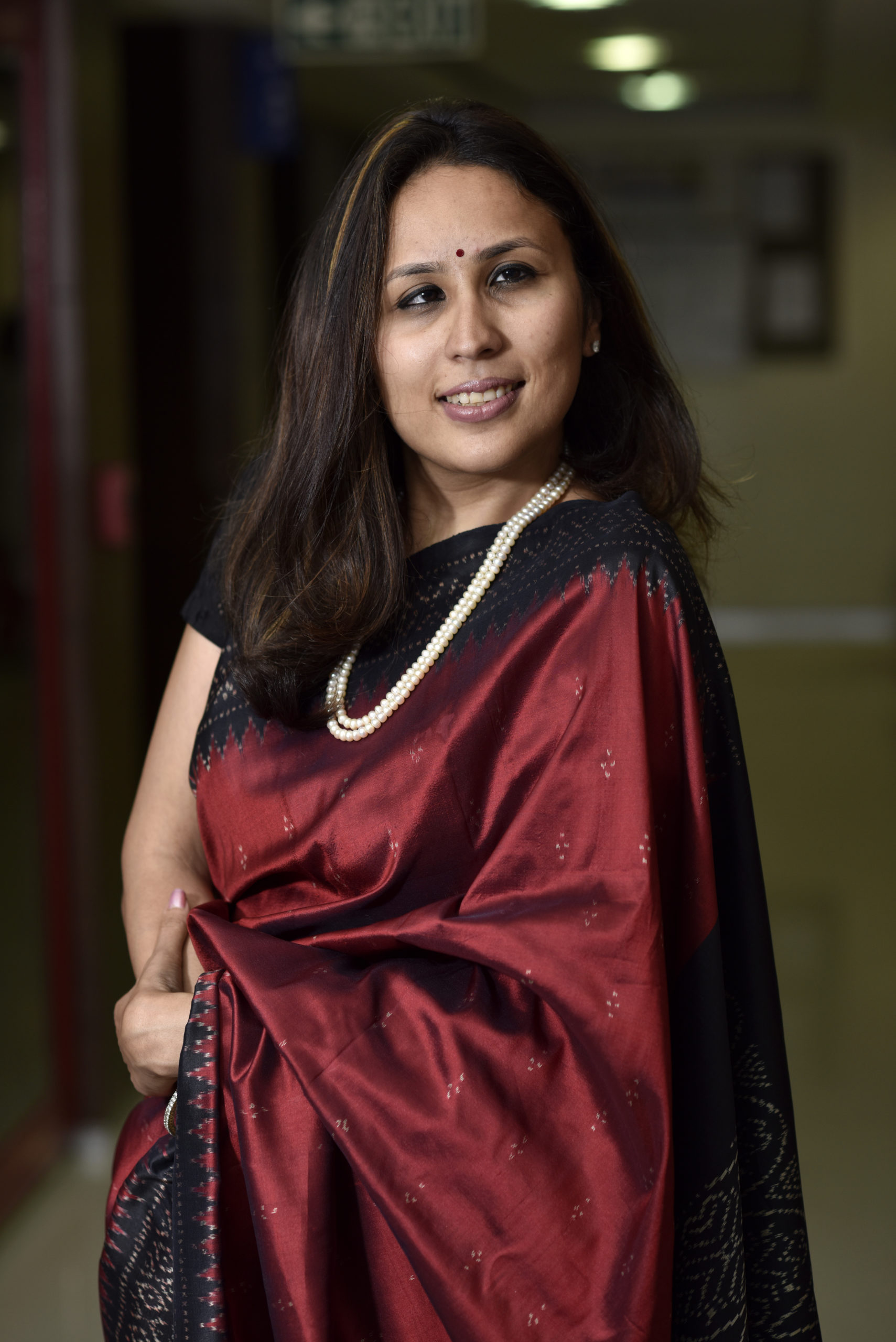 Radhika Gupta, MD & Chief Executive Officer, Edelweiss AML, is a graduate of Management and Technology Program from the University of Pennsylvania (USA); with joint degrees in Economics from the Wharton School & Computer Science Engineering from the Moore School, meet the Captain of our Ship – Ms Radhika Gupta – MD & CEO of Edelweiss Asset Management. Radhika started her career with McKinsey & Company, and then progressed to become a hedge fund manager with AQR Capital – One of the world's largest Systematic Asset Managers. She then moved to India to start her own venture named – Forefront Capital Management, an alternative asset management firm, which was acquired by Edelweiss in 2014. An asset management professional with experience across asset classes and investor segments; she successfully led Edelweiss's acquisition of JP Morgan's Mutual Fund business and Ambit Capital's AIF business in 2016. A true global personality having travelled across 4 continents, she is the founding President of the University of Pennsylvania Alumni Club, a member of the Global Leadership Council of the Management and Technology Program and a Board Member of the Association of Mutual Funds in India (AMFI). A keen micro blogger on Twitter and Bridge player, her recent video 'The Girl with a Broken Neck' – A video which narrates her life journey has garnered more than 55K views in a short span of time.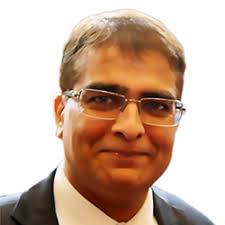 Rajendra Kalur, CFA has over 25 years' experience in financial services. He's served in leadership roles in MNC Bank, leading Asset Management Company & Investment Bank. He's also been a founder of two very successful Private Wealth Management companies. His last assignment was as founder / CEO of a leading private wealth management co which he co-founded. Currently he's a director on Board of CFA Society India & champions Advocacy related activities. He's a mentor / consultant to NGOs & startups. He's also a financial educator & trainer. An Economics honours, MBA from Cranfield School of Management, UK & CFA are his formal qualifications. He's also a long distance runner, cyclist & trekker.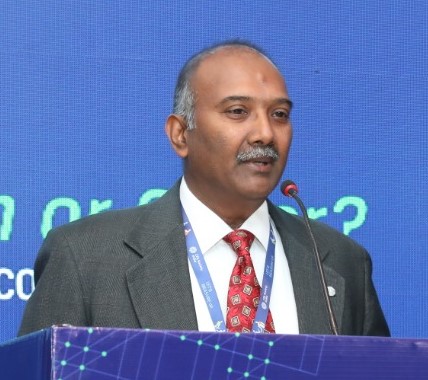 S V Balachander, CFA is Chairman and CEO, JMN Investments Research. Bala is the Founder and Chief Executive Officer of JMN Investments Research, Chennai. For the last 15 years, the firm has been providing offshore fundamental and technical investment research services to the global financial services industry. Bala has a strong global experience on the credit side at firms including Waterstone, Payden & Rygel, Allstate Investments, Wells Fargo Capital Finance. He is a CPA, CFA charterholder and a MBA in finance from the University of Iowa.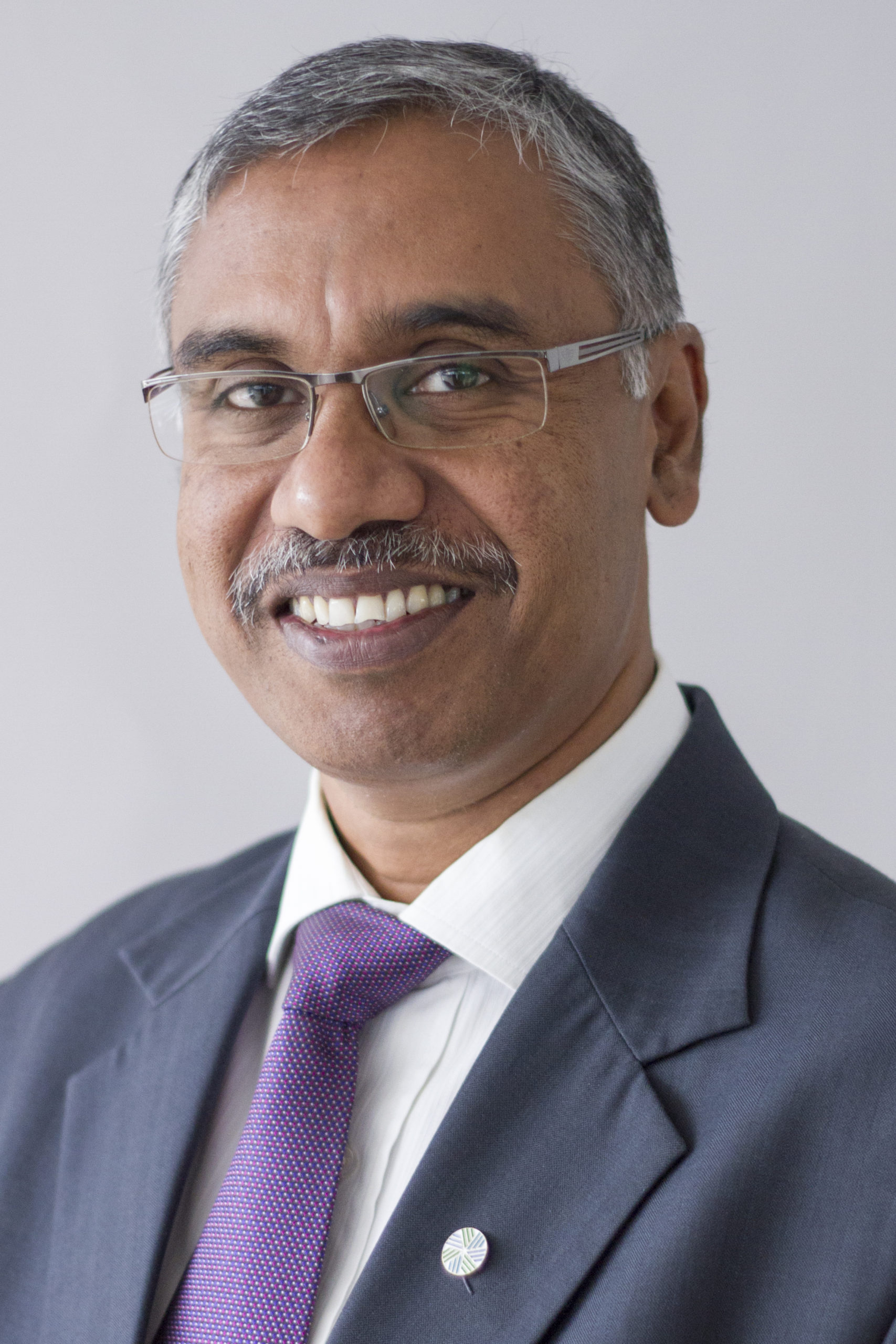 Vidhu Shekhar, CFA, CIPM, is the country head of CFA Institute in India. He is responsible for advancing the mission of CFA Institute and supporting CFA charterholders in India. Mr. Shekhar is a seasoned financial and investment professional with over 30 years of industry experience in India and abroad. Previously, he was vice president, New Products and Business Excellence, National Stock Exchange (NSE) of India, overseeing new product initiatives in debt and equity markets. He also contributed to the development of Indian financial markets through his participation in the work of various committees, including the Dr. Patil Committee on Corporate Bonds and Securitisation, the Raghuram Rajan Committee on Financial Sector Reforms, and the most recent being Primary Market Advisory Committee (PMAC) at SEBI. Prior to that, Mr. Shekhar served as senior vice president at IDBI Capital Markets and managing director at E*Trade Systems India Limited. Mr. Shekhar completed his postgraduate diploma in management from the Indian Institute of Management Ahmedabad in 1987 and holds a bachelor's degree in physics (Honours) from the University of Delhi.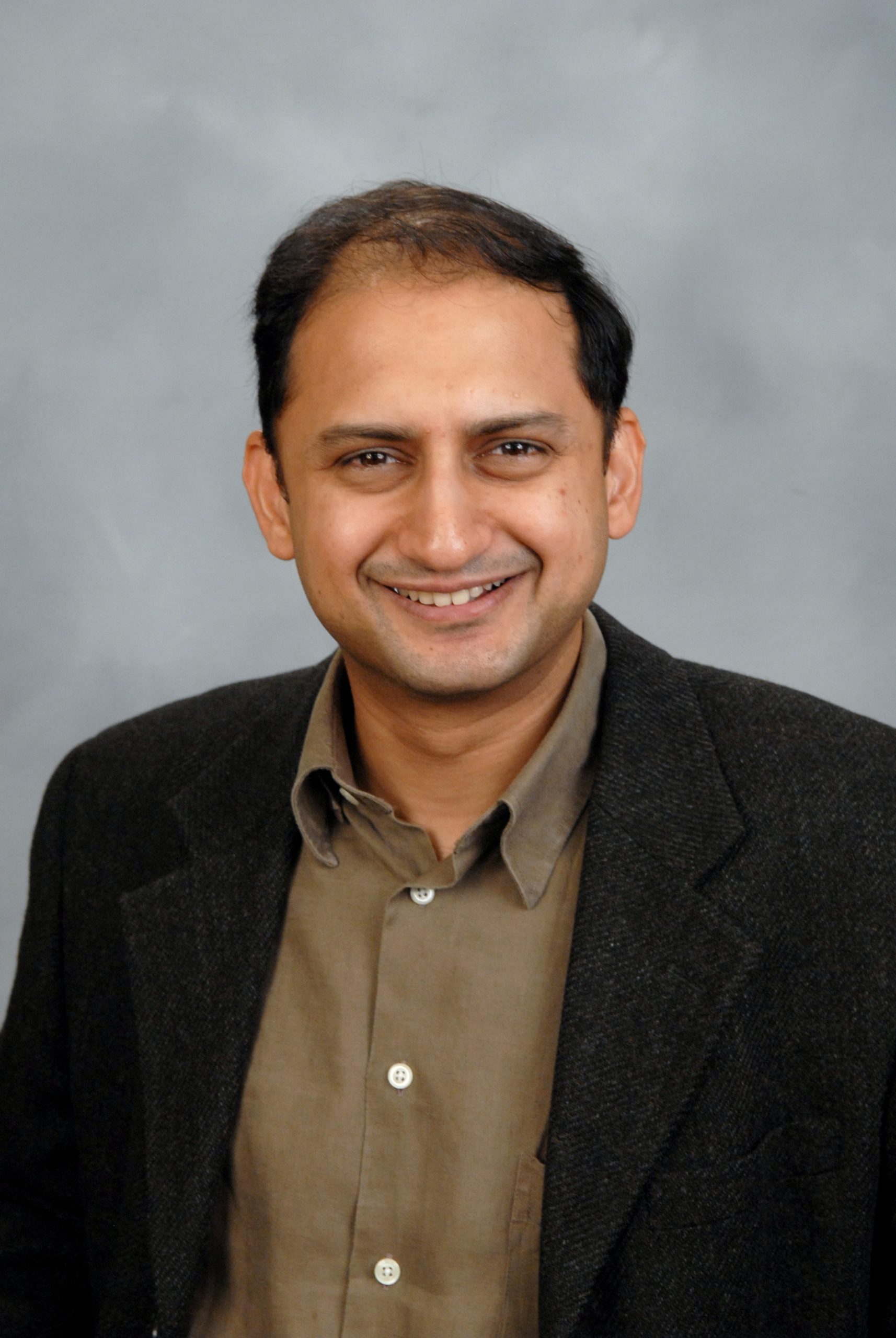 Dr. Viral V. Acharya is the C.V. Starr Professor of Economics in the Department of Finance at New York University Stern School of Business (NYU-Stern) and an Academic Advisor to the Federal Reserve Banks of New York and Philadelphia. He was a Deputy Governor at the Reserve Bank of India (RBI) during from 2017 to 2019. He was the Director of the National Stock Exchange (NSE) of India and has been part of several committees and sub-committees on financial regulations and securities market. Viral completed his Bachelor of Technology from the Indian Institute of Technology, Mumbai and a Ph.D. in Finance from NYU-Stern in 2001. His speeches while at the RBI was recently released in July 2020 in the form of a book titled "Quest for Restoring Financial Stability in India". He has authored/co-authored several other books in the past including "Guaranteed to Fail: Fannie Mae, Freddie Mac and the Debacle of Mortgage Finance" in 2011.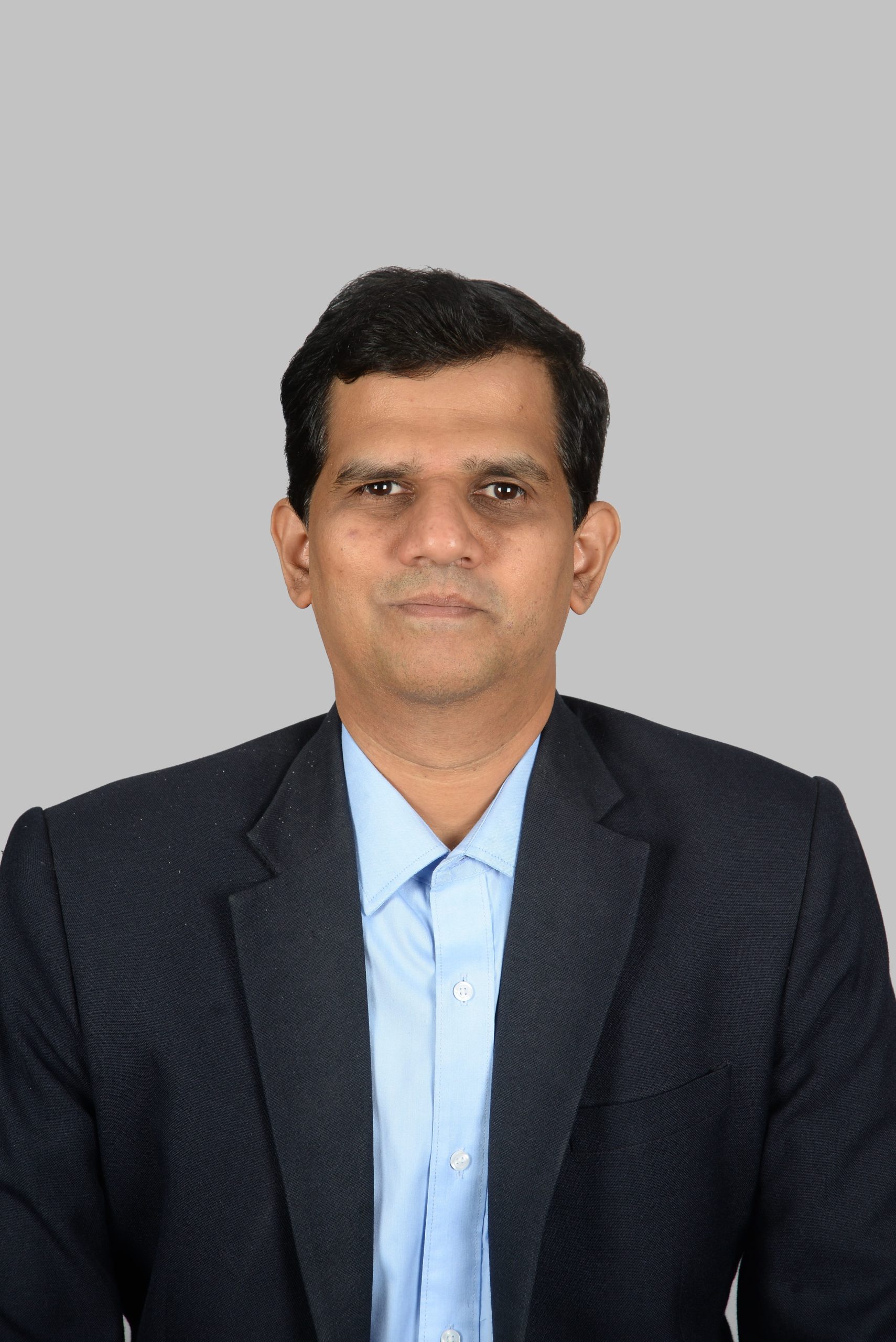 Yogesh Sundaram, CFA, is the promoter of Omega Valuation Services, a Chennai based financial advisory firm, focused on valuation of businesses and financial instruments for private placement, mergers and acquisitions, corporate actions and other special situations. He was earlier a Director with Srinidhi Investment Advisors, an India focused Private Equity firm with a corpus of $100MM. Yogesh was responsible for managing the firm's investments in private enterprises in India. Yogesh started his career in the investment management industry at Quantitative Services Group (QSG), a boutique independent research firm based in Chicago, minority owned by Goldman Sachs. Yogesh was a senior research analyst at QSG and was responsible for development of equity factor models, risk models and sector specific stock selection models for the equity markets in the developed world. Yogesh has also managed India focused equity portfolios for Estee Advisors, a boutique hedge fund based in Delhi. In all, Yogesh has about fifteen years of experience in financial services encompassing domains such as equity research, portfolio construction, portfolio risk management, product design and marketing of financial products. Yogesh has a Master's degree in Finance from Illinois Institute of Technology, Chicago. Yogesh holds the CFA Charter from the CFA Institute in Virginia, USA, is a Qualified Chartered Accountant, Insolvency professional and a Registered Valuer.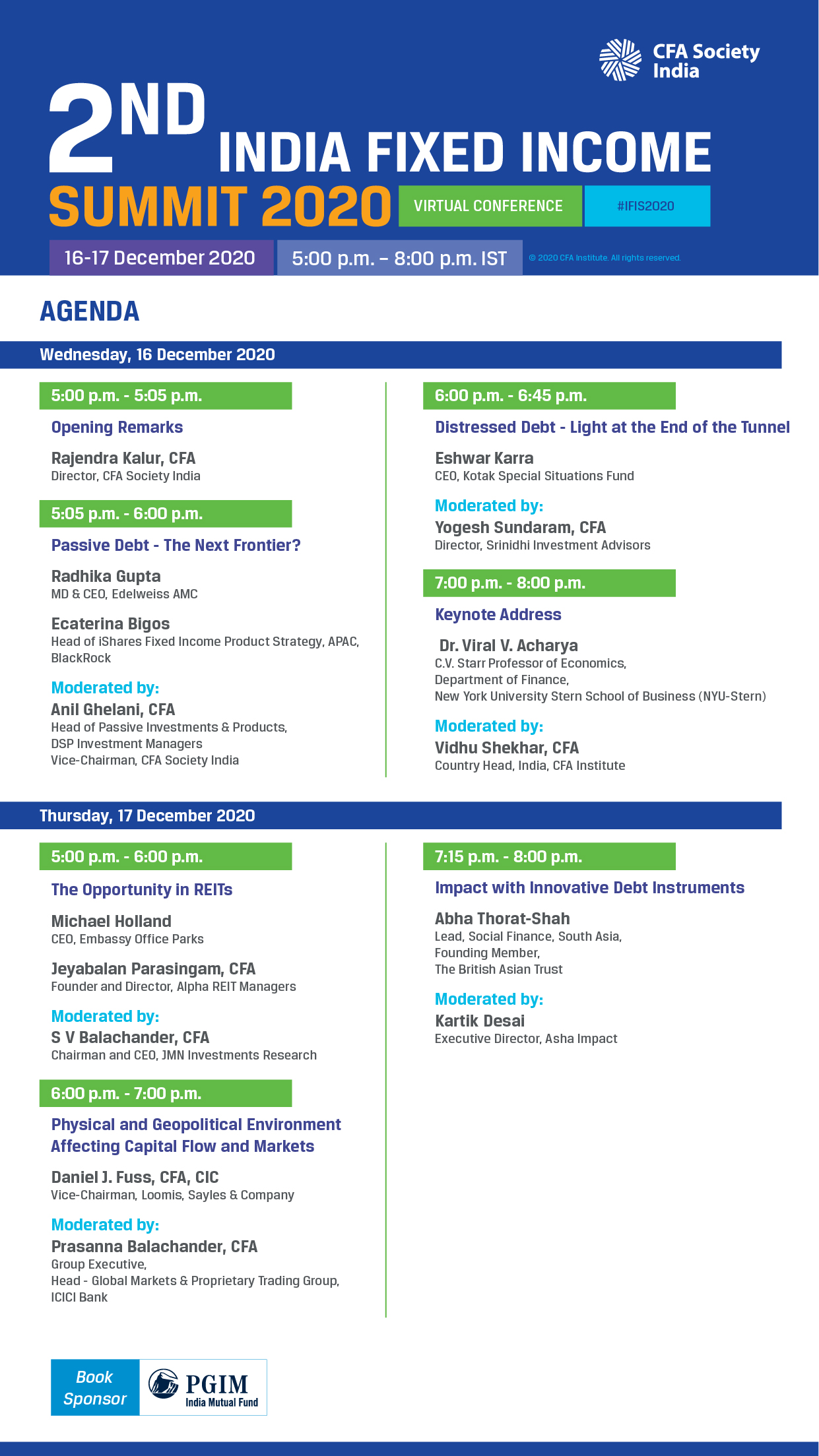 Cancellation Policy: No refunds will be issued for any cancellations received within 48 hours of program starts. Substitutions from the same company are accepted with fee adjustment, if appropriate. Sharing of registrations is not permitted.
5 PL

CFA Institute members can claim PL credit by providing their CFA Institute ID number when registering.

Global Passport Accredited Programme

Allows members of participating CFA societies to attend each other's society events at the local member price
2020-12-16 5:00 pm
2020-12-17 8:00 pm
Asia/Kolkata
2nd India Fixed Income Summit 2020
The second edition of the India Fixed Income Summit (#IFIS2020) will address topics of interest for the next decade. And given the tectonic shifts in the fixed income market – credit issues, central bank policies, falling rates – there are six sessions planned to delve into key topics. We have a great list of speakers
Virtual Conference
Save Event to Calendar