2nd Master At Work Conference | Kolkata
September 3, 2022
9.00 am - 6.30 pm
Ballroom Taj Bengal Kolkata

MASTERS AT WORK: INVESTMENT INSIGHTS FROM EXPERTS
CFA Society India is hosting a full-day Investment Summit in Kolkata featuring marquee investors from across the globe. Seize this opportunity to learn from the very best in the investment profession.
Navigating today's choppy financial markets is no easy feat but a masterclass with seasoned investors can set you up for success. CFA Institute, with its global network of more than 160,000 practitioners, is at the forefront of organizing educative events that are relevant, timely, and offer rich insights.
Successful investing requires an understanding of a vast range of topics and this year's Investment Summit is bringing together experts from diverse investment styles and markets. Learning investment frameworks from them will broaden the scope of your investment decisions and translate into enhanced
value-creation.
To discover more, please join us at the Masters at Work Investment Summit on 3rd September in Taj Bengal, Kolkata.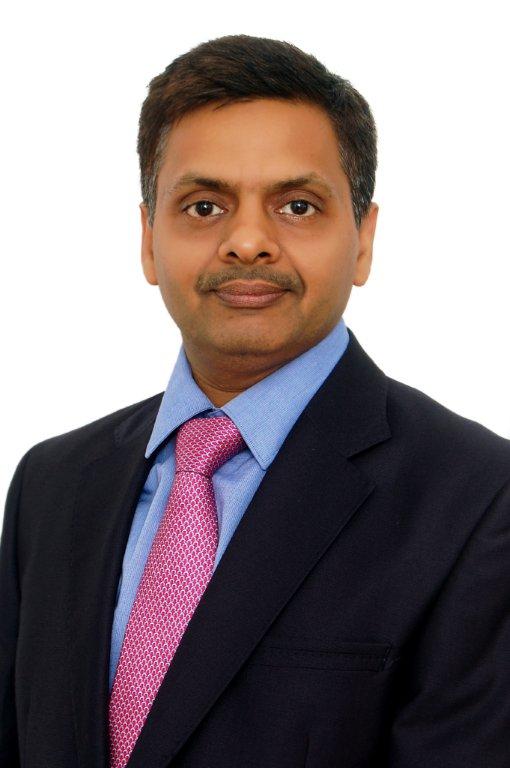 Amit Dalmia
Mr. Dalmia has been involved in shaping Blackstone's business strategy in India, execution of new investments, and steering strategic and operational improvements across portfolio companies to enhance business performance and effect business turnarounds. As Portfolio lead director, he leads the value creation agenda for Blackstone at the portfolio company - defining and executing levers of growth and operating efficiencies. He recently led the investment in Mphasis ($2.8 billion, the largest private equity transaction in India), NASDAQ listing of TaskUs (market cap of $3.2 billion, 7.4x returns) and exit of Intelenet ($1 billion, 4x returns). He is on the Boards of multiple companies including Mphasis, PGP Glass and SH Kelkar. Before joining Blackstone, Mr. Dalmia had diverse business experience of over 13 years with Hindustan Unilever India ("HUL") in various management and business leadership roles. He has undergone management training program with the Indian Institute of Management, Ahmedabad. Mr. Dalmia received a B.Com. (Hons.) from St. Xaviers' College from the University of Kolkata, India. He is also a Chartered Accountant (CA), Company Secretary (CS) and Cost Accountant (ICWA) with three Gold Medals for securing first-ranks in the country. Mr. Dalmia is a fitness enthusiast and have participated in Comrades (87 km uphill run in South Africa), two ultra-marathons (50 kms), six full marathons (42 kms), eight half marathons (21 kms.), and Oxfam 100 km trail walks.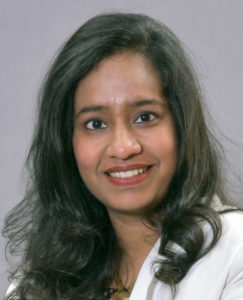 Lakshmi Iyer
President, CIO – Debt and Head – Products, Kotak Mahindra AMC
Lakshmi Iyer heads fixed income and products team at KMAMC. She has been with the organisation since the last 20 years.Joining KMAMC in 1999 as a fund manager, Lakshmi was responsible for credit research, deal execution, managing fund performance across all debt funds and assisting sales in client interaction. In addition to that, she has been a portfolio specialist, and managed product related initiatives such as product pricing and coordination with the funds management and sales team in that role. Prior to joining Kotak, Lakshmi worked with Credence Analytics Pvt Ltd, as a research analyst where she was tracking corporate bond markets in India and generating research reports. She was also instrumental in conceiving various financial software tools in collaboration with software and technical teams. Lakshmi holds an MBA degree in finance from Narsee Monjee Institute of Management Studies. She loves exploring new places for travelling, is a big food lover, and is an ardent movie buff.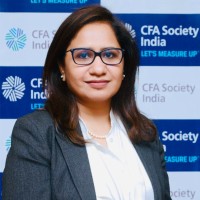 Priyanka Mathur
Ms. Priyanka Mathur as the Chief Operating Officer of IAIP (CFA Society India), brings with her rich experience in Integrated Reporting, ESG & Sustainability Analysis & Disclosures having worked with MSCI and Confederation of Indian Industry (CII). In early part of her career, she worked as an analyst with firms like Morgan Stanley, Evalueserve and Deutsche Bank. She also had an entrepreneurial stint in corporate catering /cloud kitchen concept as a co-founder. She is an MBA in Finance.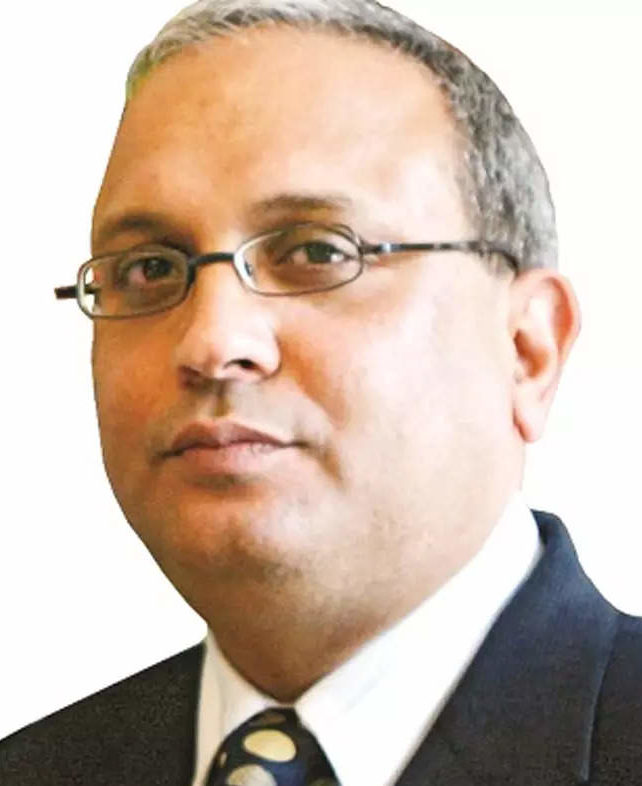 Samir Arora
Samir Arora is the main founder & fund manager at Helios Capital. From 1998 to 2003, he was the Head of Asian Emerging Markets at Alliance Capital Management in Singapore (both fund management and research, covering 9 markets). From 1993 to August 2003, Samir was the Chief Investment Officer of Alliance Capital's Indian mutual fund business and, along with managing Alliance Capital's Asian Emerging Markets mandates, managed all of Alliance Capital's India-dedicated equity funds. In 1993, Samir relocated to Mumbai from New York as Alliance Capital's first employee in India to help start its Indian mutual fund business. He also managed ACM India Liberalization Fund an India-dedicated offshore fund from its inception in 1993 till August 2003. Prior to 1993, he worked with Alliance Capital in New York as a research analyst. At Alliance Capital, India-dedicated mutual funds managed by Samir received over 15 awards during his tenure, including AAA rating from Standard and Poor's Micropal for four years in a row (1999 to 2003) for the India Liberalization Fund. In 2002, he was voted as the most astute equity investor in Singapore (rank: 1st) in a poll conducted by The Asset magazine. More recently Helios Strategic Fund has been nominated for the Best India Fund by Eurekehedge in 2006, 2007, 2008, 2010, 2011, 2013, 2015, 2016, 2018 & 2020 and has won the award four times. Helios Strategic Fund has also received the AsiaHedge Award 2018 for its long-term (five years) performance. Samir Arora received his undergraduate degree in engineering from the Indian Institute of Technology, New Delhi in 1983 and his MBA (gold medalist) from the Indian Institute of Management, Calcutta in 1985. He also received a master's degree in finance from the Wharton School of the University of Pennsylvania in 1992 and was a recipient of the Dean's scholarship for distinguished merit while at Wharton.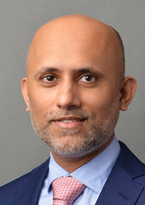 Shamit Chokshi, CFA
Shamit Chokshi, CFA
Head Offshore Fund Investments, ICICI Prudential AMC Ltd Shamit joined the AMC in February 2016, oversees ~USD 2.6 billion of assets advised across various funds and institutional mandates of global clients, leads manager selection for global strategies for local investors Over 14 years of experience manager selection, investments, research advisory, products, asset raising, institutional client services and global strategic partnerships.Set up and managed several India equity and FI funds across Asia (incl Japan) and Europe, selected global managers, raised assets and crafted AM partnerships with large financial groups. Previously worked at Reliance-Nippon Life Asset Management in Mumbai and Nippon Life Insurance / Nissay in Tokyo, leading the AM Joint Venture, and strategic partnerships across Asia and Europe; earlier gained equity research and fund advisory experience with firms in New York, Boston and Mumbai. MBA - Boston College (USA), Masters and Bachelor of Commerce degrees from University of Mumbai (India), CFA Charter holder (Member CFA India Society and the local Research & Advocacy sub committee), pursuing advocacy efforts in ESG, fund regulations and foreign investments in India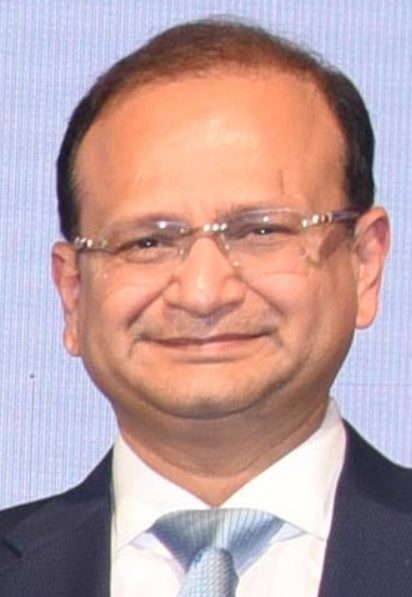 Utpal Sheth
Mr Utpal Sheth is the CEO and Senior Partner at RARE Enterprises, a multi-billion dollar proprietary asset management firm based in India. Mr Sheth focuses on long-term investing in public and private markets, portfolio construction and risk management. He regularly engages with investee companies to enhance shareholder value by emphasizing on sustainable value drivers. In a career of over 30 years in the capital markets across various reputed Indian financial firms, he has extensive experience in investment management, fund raising, M&A, buybacks and corporate advisory. Mr Sheth is also the Founder and Mentor of TRUST Group. TRUST Group is a full-service financial house with leadership in the debt capital markets and a fast-growing asset and wealth management platform. He is a Director on the board of TRUST Asset Management Private Limited (TRUST Mutual Fund).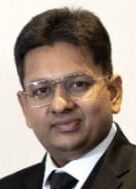 Varun Goenka
Managing Partner / Fund Manager at ValueQuest Investment Advisors P Ltd.

Varun Goenka, rior to his joining at ValueQuest on September 2021, has been Co-Fund Manager at Nippon India Asset Management Ltd. With his experience of 20 years in markets on both research and fund management, he has focused on Consumer, Technology & Light-Engineering Industries. He has attended many programs in Financial Engineering at ISB, Hyderabad – UCLA, Several Investing Programs and workshops at FLAME Investment Lab in last 5 years and History of Financial markets program, Prof. Robert Shiller, Yale University.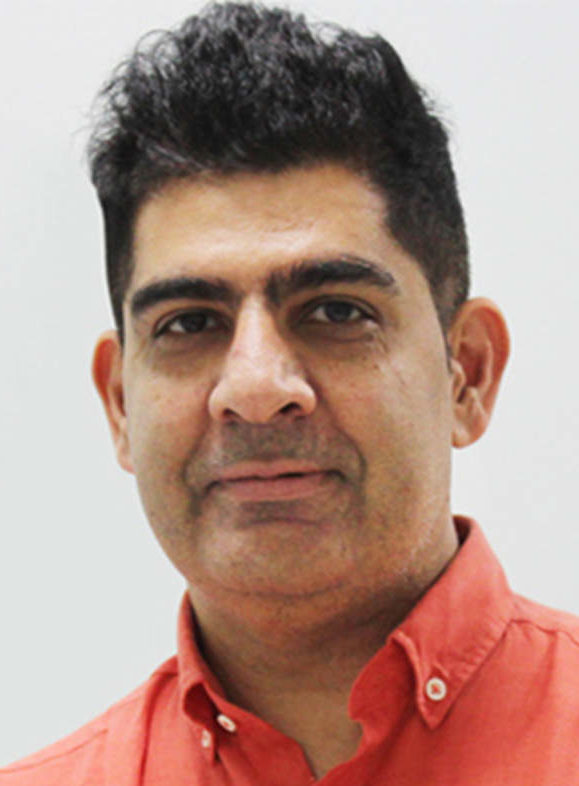 Safir Anand
Safir is a multi-faceted person with diverse interests ranging from brands, reading, music, fashion and travelling. He also has deep interest in value investing. Being a strategist and one of the top rated lawyers in India, Safir and his firm Anand & Anand advises numerous fortune 500 companies and acts for clients from diverse industries and sectors. He is a member of the bar council of India, INTA, APAA, Asia-pacific lawyers association, SAARCLAW,AIPPI among others. Safir regularly contributes to prestigious national/ international publications on IP and strategy as well as speaks at various conferences.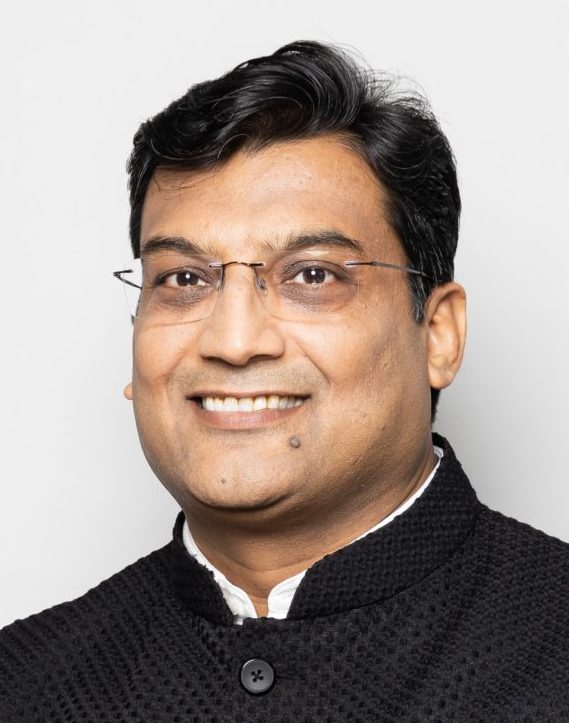 Navneet Munot, CFA
Navneet Munot is the MD & CEO of HDFC Asset Management Company Limited, a joint venture of HDFC Ltd. with abrdn Investment Management Limited. He joined the firm in February 2021. Navneet has 28 years of rich experience in Financial Markets. Prior to joining HDFC AMC, he was the Executive director and Chief Investment officer of SBI Funds management Private Limited. Navneet was a key member of the executive committee and was responsible for overseeing investments worth over $ 150 billion across various asset classes in mutual funds and segregated accounts. Navneet was a Director on the board of SBI Pension Funds (P) Limited. In his previous assignments, he was the Executive Director & Head – multi-strategy boutique with Morgan Stanley Investment Management and Chief Investment Officer – Fixed Income and Hybrid Funds at Birla Sun Life Mutual Fund. Navneet has a masters degree in Accountancy and Business Statistics and a qualified Chartered Accountant. He is a Charter Holder of the CFA Institute and CAIA Institute. He has also done Financial Risk Management (FRM).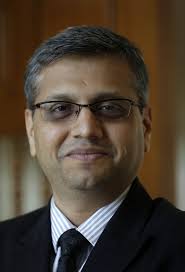 Jayen Shah, CFA
Jayen Shah, CFA, co-founded Mavuca Capital Advisors Pvt. Ltd. in Dec-2018. Mavuca is uniquely servicing clients' needs from strategic, management consulting to capital – both debt & equity - raising. In its short-history, Mavuca has successfully executed #16 transactions totaling over INR 22.5 bn. Mavuca's rooster of clients include KKR's Virescent, L&T Group, JSW Group, Welspun, Raymond, Adani Capital, JM ARC, Shapoorji Group, Fullerton India Credit, etc. Jayen's professional journey started in June 1995. Over these years, he has worked with organizations like IDFC Bank, IDFC Ltd, Standard Chartered Bank, The Royal Bank of Scotland, Rabo India Finance, ABN AMRO Bank, ABN AMRO Securities & Kotak Mahindra. At IDFC, Jayen was key architect in winning awards like 'India Bond House Award for 2015' by IFR Asia and 'Asia's Best Local Currency Bond Deal for 2016' both by IFR Asia and GlobalCapital (Asiamoney). His expertise encompasses fixed income, credit markets, financial & capital markets, capital-financial structuring, bank capital securities, financial advisory, etc. He is a CFA charter holder, and holds an MMS (Finance) from NMIMS & Bachelors of Engineering from Mumbai University. He has been an active member of CFA Society, Climate Bond Initiative, FIMMDA, City of London, CAFRAL (RBI), ASIFMA, FICCI's Capital Markets Committee, APLMA etc.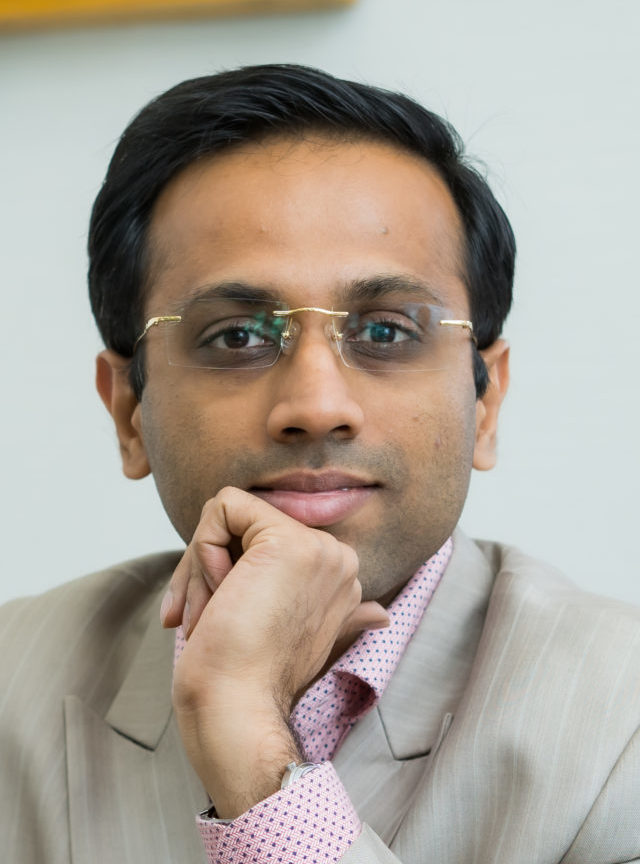 Mohit Beriwala, CFA
Mohit Beriwala is the CEO of Shree Rama International, a Portfolio Counselling firm and the Founder of Shree Rama Managers LLP, a SEBI registered, Portfolio Management Manager. He is a CFA, FRM & an IIM B alumnus. Since 2007, he's been helping Entrepreneurs and Professionals safeguard their assets and reach Financial Siddhi. When not working, he enjoys reading. He's also a fitness enthusiast and a techie. Mohit is also actively involved in providing community services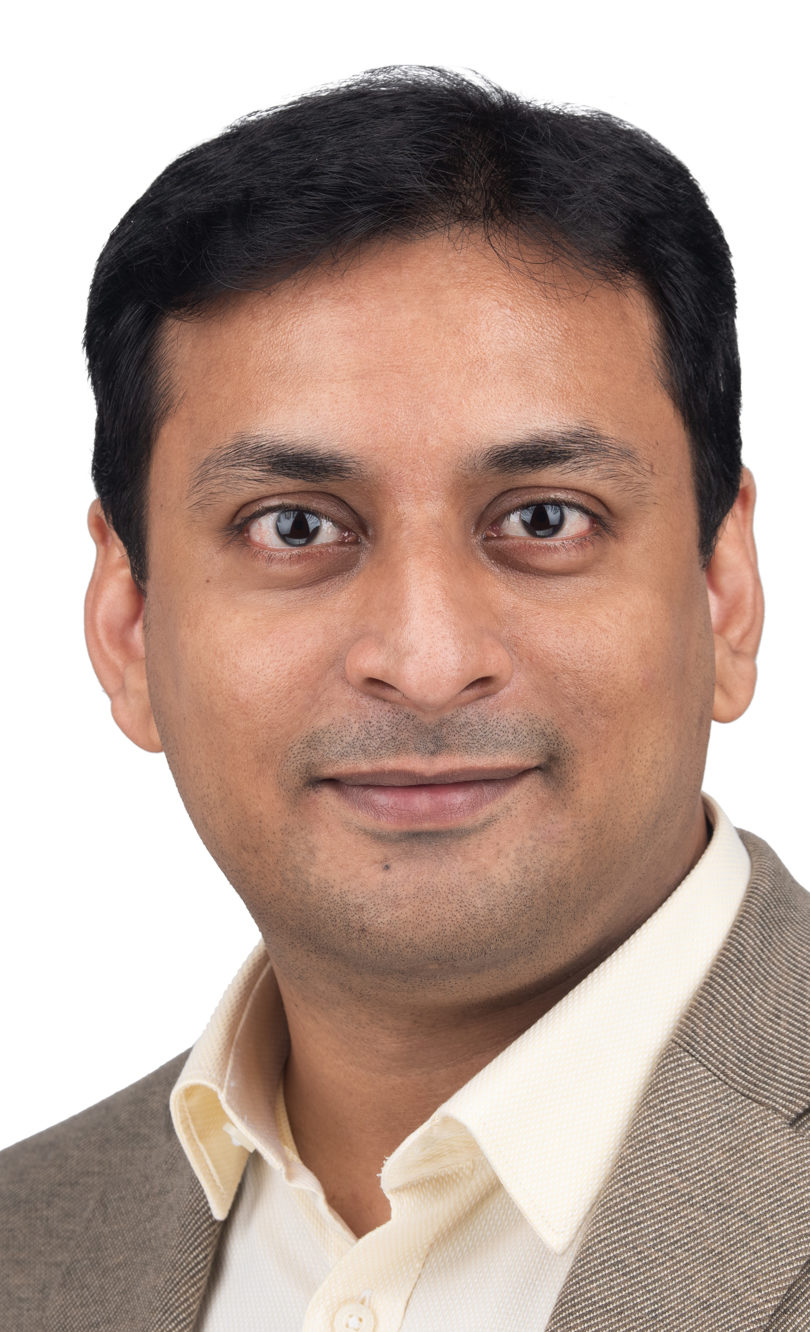 Ashwini Damani, CFA
Ashwini is a Finance professional with close to 15 years of experience in a wide variety of roles such as Finalisation of Accounts, Due Diligence, and Corporate Law. His passion for Investing and Equity Markets has led him to cutting teeth in Equity markets since 2006 being an Independent analyst primarily managing personal/family investments. A deep experience in Financial Reporting and Corporate Law has helped him in developing a very good eye of Financial Shenanigans and Forensics. Further, exposure to different companies during Audit at Big 4 and Financial Reporting at GE Power India & Lafarge Cement helped in understanding business models of various industries, which combined with his passion and skills of financial analysis helped in developing the core investment philosophy. Ashwini currently works with Ratnabali Investments Pvt. Ltd., a family office based in Kolkata. He is a CFA Charterholder and has cleared Chartered Accountancy in his first attempt. He is Co-Chair of Advocacy and Research Committee – CFA Society of India and frequently presents his thoughts on various Investment Seminars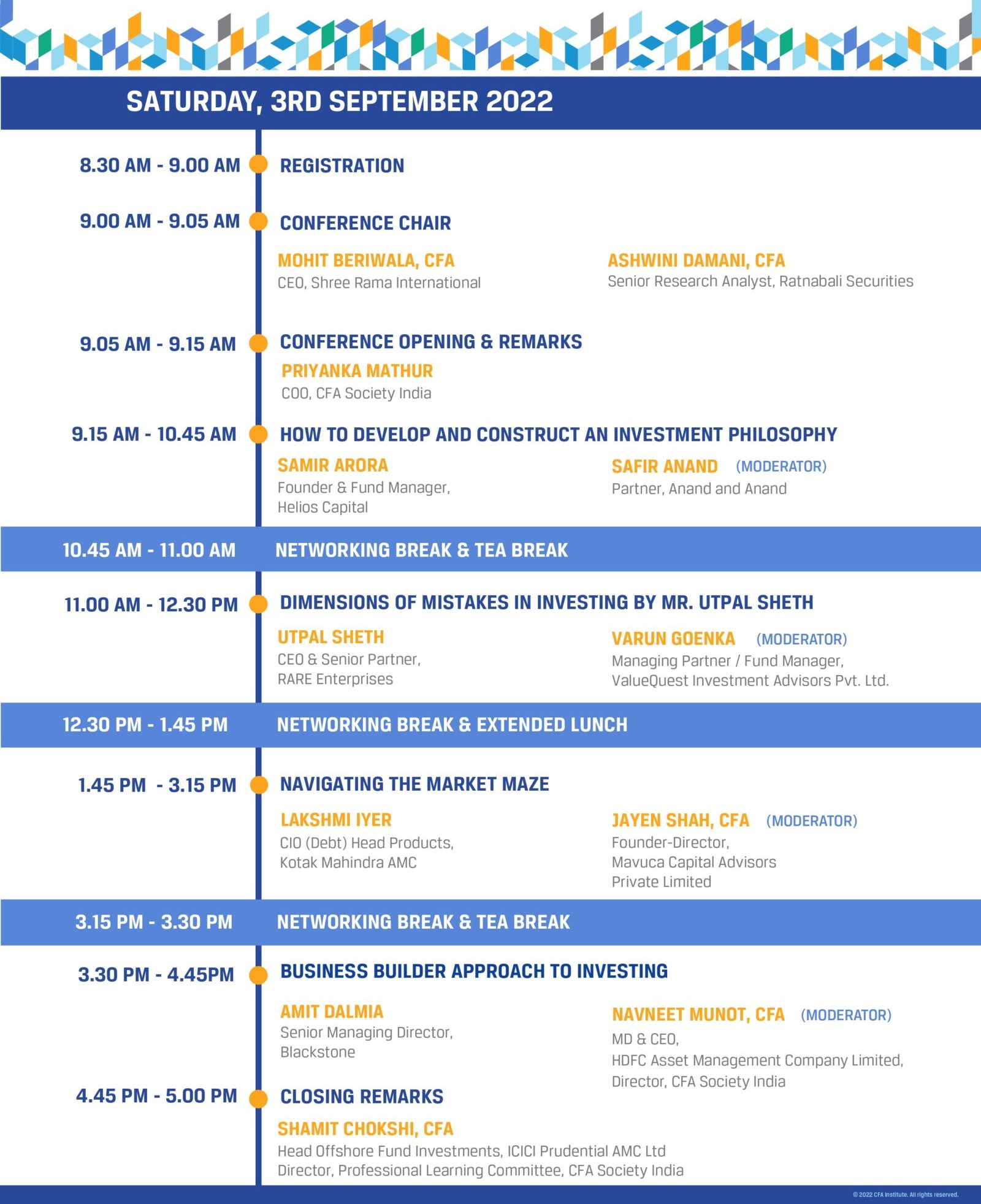 | | | |
| --- | --- | --- |
| Category | Regular Rate | Early bird Rate (Deadline: Saturday, 20 August 2022) |
| CFA Institute Members and CFA Society India Members | Free | Free |
| CFA Program Candidates | INR 750 | INR 500 |
| Non-members | INR 2000 | INR 1500 |
Cancellation Policy: No refunds will be issued for any cancellations received within 48 hours of program starts. Substitutions from the same company are accepted with fee adjustment, if appropriate. Sharing of registrations is not permitted.
Platinum sponsor

Gold sponsor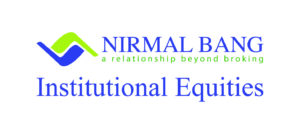 Silver sponsor

Silver sponsor

Book sponsor

Exchange Partners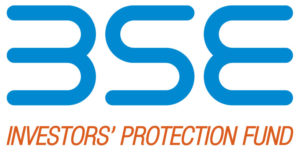 Delegate Sponsor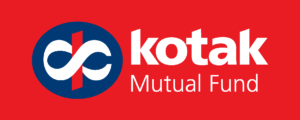 View the 
exhibit and sponsorship opportunities
 (PDF)
Mastering Impactful Networking Learn from the stalwarts & become a champion in the art of networking in this interactive & engaging session
Careers in Risk Management in the Investment Space While still evolving in India, risk management is going to assume great importance in investment firms in future. With each passing crisis, firms  are realizing the significance of this critical function in the investment process. This session will help us understand the opportunities and pathways for CFA charterholders and candidates looking to make a career in this space.
Fintech – the Future of Investment Management Big Data, artificial intelligence and machine learning are changing the landscape for investment management. As boundaries between finance and tech disappear, how does it change the roles of investment professionals? What skills are required to survive and thrive in future? What opportunities do we see in the horizon and what should you do to capitalize on them? Get all the answers in this session.
---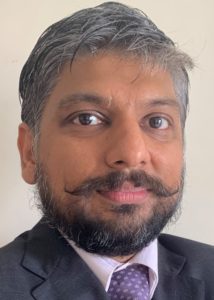 Anurag Agarwal, CFA
Managing Director, CLSA India
---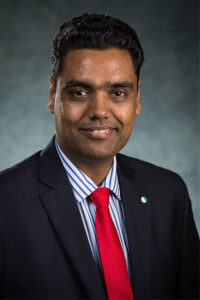 Biharilal Deora, CFA
Director, Abakkus Asset Manager LLP
---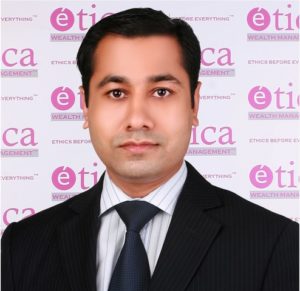 Gajendra Kothari, CFA
MD and CEO, Etica Wealth Pvt. Ltd.
---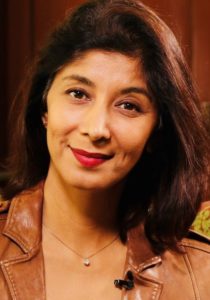 Hansi Mehrotra, CFA
Founder and CEO, Money Management India
---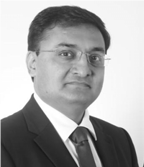 Jayesh Gandhi, CFA
Head – Offshore and Alternative Investment Strategies, Baroda BNP Paribas Mutual Fund
---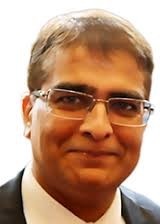 Rajendra Kalur, CFA
Chairperson, CFA Society India
---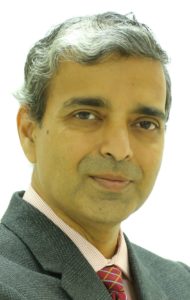 Sanjay Parikh, CFA 
Former Head – Financial Products Distribution, Mahindra Finance
---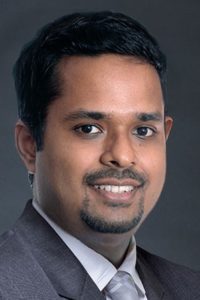 M. Suryanarayanan, CFA
Vice President and analyst with the Equity Investments team and a Fund Manager, DSP Investment Managers
---
5.5 PL

CFA Institute members can claim PL credit by providing their CFA Institute ID number when registering.

Global Passport Accredited Programme

Allows members of participating CFA societies to attend each other's society events at the local member price
2022-9-3 09:00
2022-9-3 18:30
Asia/Kolkata
2nd Master At Work Conference | Kolkata
MASTERS AT WORK: INVESTMENT INSIGHTS FROM EXPERTS CFA Society India is hosting a full-day Investment Summit in Kolkata featuring marquee investors from across the globe. Seize this opportunity to learn from the very best in the investment profession. Navigating today's choppy financial markets is no easy feat but a masterclass with seasoned investors can set
Ballroom Taj Bengal Kolkata
Save Event to Calendar