3rd India Fintech Conference 2020
October 2, 2020 - October 3, 2020
5.00 - 8.00 .pm.

Hosted by CFA Society India
The intersection of Finance & Technology is currently a wild west frontier. Pioneers can make large fortunes and lay claim to brand new pastures. Yet, the mortality of both incumbents and challengers can often be at stake. Advancements include the use of Big Data, Artificial Intelligence (AI), Block chain and Machine Learning. This is across domains like Payments, Lending, Wealth Management, Insurance and many others. Some industry watchers predict that traditional finance roles may disappear over the next 5 to 20 years. If these predictions are correct, there may be a first-mover advantage for those who seek to build their fintech experience now, rather than later. Switching jobs from traditional finance to fintech may seem like a small shift, but there are key differences in work culture and skill sets that finance professionals should consider.
Key Speakers :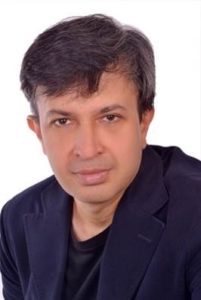 Ajay Kaushal is a Co-founder and Director of BillDesk, India's largest electronic payment solutions platform enabling over USD 85 billion of digital payments annually.  Ajay, along with his partners, co-founded BillDesk in 2000.  For over a decade, BillDesk has been the leader in driving electronic payments and digital commerce. BillDesk technology and solutions are making consumer electronic payments easy and accessible to businesses, merchants and governments. Loylty Rewardz, India's largest loyalty and engagement solutions company is also a BillDesk company. Prior to setting up BillDesk, Ajay has worked with SBI Capital Markets and Arthur Andersen.  Ajay serves as co-chair of the Confederation of Indian Industry's Committee on Inclusion and Digitization. Ajay graduated in Electrical Engineering from IIT Madras and completed his PGDM from IIM Lucknow.  Ajay lives in Mumbai with his wife, daughter and son.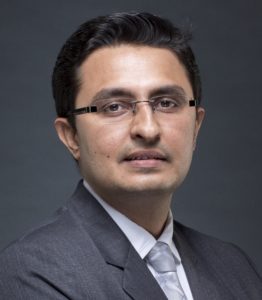 Anil Ghelani, CFA has been working for the DSP Group since 2003. The DSP Group has a legacy of more than 150 years, making it one of the oldest and most respected financial services firms in India. He is currently head of passive investments and products. Previously, he served as the business head and chief investment officer at DSP BlackRock Pension Fund Managers. Earlier in his career at DSP, he led the risk and quantitative analysis team, providing quantitative research inputs and buy-side credit research on companies across various sectors.Mr. Ghelani has also worked at IL&FS Mutual Fund and at S. R. Batliboi, a member firm of EY. He has been a volunteer with the CFA Society India for more than a decade and currently serves as the vice chairman on the board. Mr. Ghelani is a CFA charterholder, Chartered Accountant and holds a Bachelor of Commerce degree.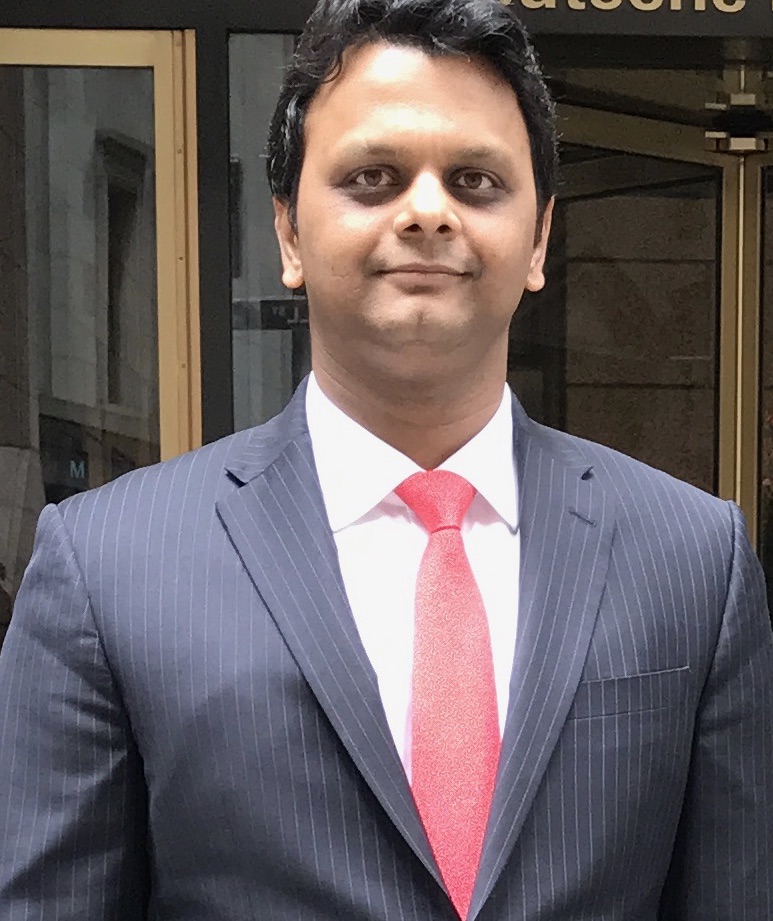 Arnab Kumar, CFA is India Director of Strategy for Prosus FinTech and is an Honorary Fellow at NITI Aayog. Arnab has previously served as Program Director, Frontier Technologies for NITI Aayog, where he led strategy and implementation initiatives in Artificial Intelligence, FinTech, Blockchain, and Digital Economy. He has co-authored India's National Strategy for Artificial Intelligence and spearheaded the development of Aarogya Setu – India's mobile application for COVID-19 contact tracing and information dissemination. An ex-investment banker, Arnab has worked for Deutsche Bank's New York, Hong Kong, and Singapore offices and has raised more than USD20bn in M&A, equity, and debt transactions, primarily in FinTech, Financial Institutions, and Technology deals. Arnab has also previously led product teams across 3 global locations for Oracle. Arnab is an alumnus of the Indian School of Business, Columbia Business School, and Birla Institute of Technology Mesra, is a Chartered Financial Analyst and a Chevening CRISP Fellow (2019).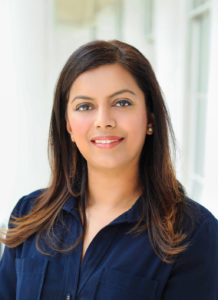 Devie Mohan is a fintech speaker, author and commentator and is considered a top 10 influencer in the fintech industry. She is the co-founder of Burnmark, the global fintech research company, that supplies fintech trends and market data to banks and enterprises around the world. She is a tutor on the Harvard University short fintech course and an Associate Lecturer at Coventry University's M.Sc Fintech programme, which she helped develop the syllabus and content for. She holds other roles as a Braintrust member of Protocol magazine in the US, Panel member of the Think Forward Initiative for better financial decision making set up by ING Group, Microsoft and Deloitte, Executive Steering Committee member of Linkedin's research reports and an Editor of the Digital Banking Journal. She won the Women in Finance award (UK) for 2019.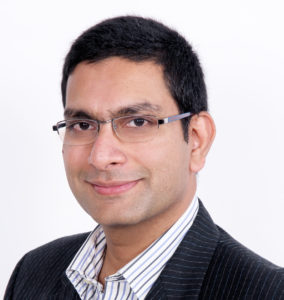 Kashyap Kompella, CFA is the CEO of the global technology industry analyst firm RPA2AI Research. RPA2AI (RPA to AI) advises global corporations, venture capital / private equity firms and government agencies on AI Investments, Enterprise AI, and AI Ethics. Kashyap has 20 years of experience as an industry analyst, management consultant and M&A advisor to leading companies and start-ups across US, Europe and Asia-Pac. Kashyap is the co-author of the bestseller "Practical Artificial Intelligence". Thinkers360 platform ranks Kashyap among the top thought leaders globally on Artificial Intelligence, FinTech and Digital Transformation. Analytics Insight magazine has listed Kashyap among 'the 10 most innovative global AI executives". Kashyap has been a judge for EContent100, a ranking of the top digital companies in the world. He is an invited speaker at several global conferences on emerging technologies and their impact on industries and professions. He is a visiting faculty on transformative technologies for Institute of Directors. He is a member of IEEE Global committee on Ethical AI for Business. Kashyap's work has appeared in global and Indian media such as the BBC, Economist, Quartz, Guardian, Mint, Economic Times, Hindu, Outlook, Eenadu etc. Kashyap has a bachelor in engineering from BITS Pilani, an MBA from Indian School of Business, and Masters in Business Laws from National Law School. He is also a CFA Charter holder.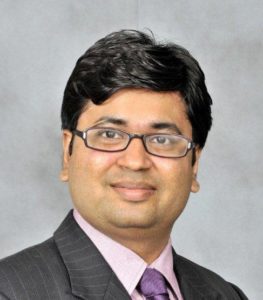 Mandar Barhate, CFA focuses on valuations function at Falcon Edge Capital. He has about 10 years of experience in valuations, strategic planning, transactions, reorganization, and management consulting. He has advised multiple companies on valuations for the purposes of transactions, financial reporting, taxation, restructuring, and financing. His industry experience covers Financials and Financial Services, Technology, Pharmaceuticals, Industrials, and Clean-energy sectors. Mandar is a CFA chartered holder, an MBA with emphasis on Finance & Strategy and a Bachelor of Engineering.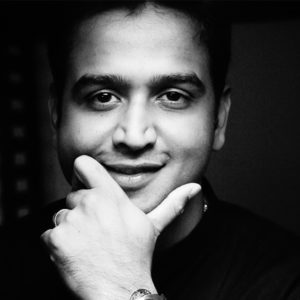 Nithin Kamath, along with his brother Nikhil founded Zerodha in 2010 known as India's first discount brokerage, widely credited as being a disruptive force in the Indian broking industry and currently the largest brokerage firm in the country by active clients. Zerodha recently won Start up of the year award 2020 at the ET Startup awards. Zerodha recently won the 'Start up of the Year' award 2020 at the ET startup awards. Earlier Zerodha won the ET Startup Award of the Year (Bootstrap category) in the year 2016. Nithin won the prestigious ET 40 Under Forty, in the year 2018. Nithin also Won the Entrepreneur of the Year award by EY in 2017. In its annual business review, the Economic Times featured Nithin as one of the 10 Indian businessmen to watch out for in 2016, who will be most influential in their respective industries. Nithin also got featured as a successful entrepreneur in Forbes India's 'Tycoons of Tomorrow' list for 2018 along with his brother Nikhil.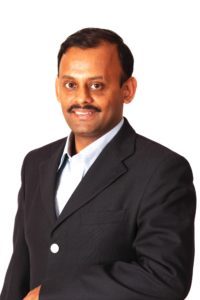 Parag Dhol is a Managing Director at Inventus India, a venture firm that invests in entrepreneurs building tech-focused companies in India. At Inventus India, Parag is/was a Board Director at redBus (acquired), FundsIndia, Vizury/Lemnisk, eTechies (buyback), Power2SME, PolicyBazaar (partially exited), Avaz (buyback), peel-works, Tricog, worxogo and Pixxel. He is based out of Bangalore. Parag made a foray into venture capital after his MBA in 1993. He started off with ICICI Venture (in Bangalore) and followed that up with stints at GE Equity (in Gurgaon) and Intel Capital (in Bangalore). Parag also worked, for two years, with Genpact in a commercial role. Parag has a B. Tech. (Mech. Engg.) from IIT, Delhi and is an MBA from IIM, Bangalore.

Richa Sethia, CFA has diverse experience across sectors including Alcobev, Oil & Gas & FMCG. Currently, she is responsible for product pricing at United Spirits Limited (Diageo Group Company), while earlier stints included roles in business planning, business performance management, financial and strategic planning, cost control, new business feasibility, marketing spend and inventory control. Previously, she has worked with one of the world's largest Oil & Gas major, Royal Dutch Shell and India's leading conglomerate ITC Limited. Richa is a CFA® Charterholder, she earned her PGP from the Indian School of Business, and graduated in BBA (Finance) from St. Xavier's College, Kolkata.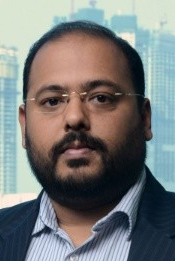 Sandeep Gupta, CIPM, CFA is the Head of MB Invest at Magic Bricks; a leading Real Estate portal in India. MB Invest is facilitating the investment in Real Estate on a fractional basis. He had earlier founded a block-chain tech startup which was attempting to facilitate fractional Real Estate investments through 'Smart Contracts' and blockchain 'Tokenisation'. Sandeep has diverse experience across Real Estate functions including investments, divestments, business development, sales & marketing, operations and strategy. His last corporate stint was as Head of Commercial Projects – Real Estate at Britannia Industries (Wadia Group). Other employers in his corporate career spanning over two decades include Bombay Burmah, New Chennai Township, Cinépolis & GMR. Sandeep holds a bachelor's degree in commerce from Delhi University and is a post graduate in management from IIM-Ahmedabad.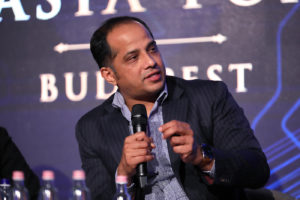 Sopnendu Mohanty is responsible for creating development strategies, public infrastructure and regulatory policies around technology innovation. Mohanty has spent over 20 years in various leadership roles globally in technology, finance and innovation. He has co-authored several patented works in area of retail distribution of the financial sector. Mohanty extensively engages with ecosystems of various jurisdictions on innovation, policy making and tech enabled financial services. He is on the Institutional Investor's list of influential FinTech global dealmakers. Mohanty has been recognised internationally as a FinTech thought leader and he was recently named the Market Reformer of the Year by IFL, Euromoney.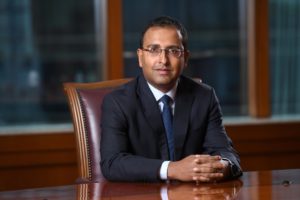 Sudipta Roy, Group Head – Unsecured Assets, Cards & Payment Solutions at ICICI Bank is a consumer banking and payments professional with over 20 years of experience in Asia. He has deep domain expertise in consumer finance & credit/debit/prepaid cards products, portfolio & sales management including a deep understanding of consumer risk, allied risk management processes, fraud control & collections. Additional competencies include in-depth understanding of payments systems with specific focus on transit systems and cards technology and operations systems having designed and customized a core cards system from scratch during a green field launch process. He has extensive experience in India, China and Canada in the consumer payments and lending business, having built green-field cards businesses in all three countries.   Before his current assignment with ICICI Bank since 2010, he has worked for Citibank & Deutsche Bank. In his current role in ICICI Bank, he is responsible for the Credit Cards, Debit Cards, Commercial Cards, Prepaid & Payments Solutions business. He also is responsible for the Personal Loans, Unsecured Business Loans, Education Loans and the Consumer Finance business of ICICI Bank. He was the recipient of Deutsche Bank's Global Innovation Award in Consumer Finance in 2010. Under his guidance, ICICI Bank's transit payments implementations on Credit & Debit Cards for Delhi, Mumbai, Bangalore Metro's won MasterCard's Best Technology Innovation Award for Asia Pacific in 2015. He is a speaker at various forums on History of Payments, Risk & Fraud Control and Future of Payments business. He is/has been part of several Government & Reserve Bank of India payments committees. He is a Director on the boards of ICICI Merchant Services, Indian Highway Management Company Limited and Payback India Limited. He is a chemical engineer from the Indian Institute of Technology, Kharagpur and holds an MBA from XLRI School of Management, Jamshedpur.  He has also successfully completed continuing education program in Organizational Strategy from the European School of Management & Technology, Berlin.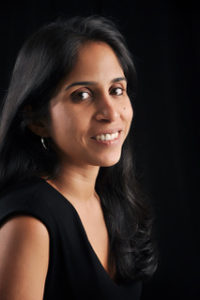 Treasa Mathew, leads strategy and investments in financial inclusion at Omidyar Network India (ONI). She has over fourteen years of experience of in the Indian venture capital and private equity industry. Prior to joining ONI in November 2019, Treasa was part of the founding team of Ascent Capital, a leading Indian mid-market private equity firm, where she was involved in raising and managing two funds totaling US$ 500 million. She was part of several marquee investments including Acko, (India's first digital native insurance company), BigBasket.com (India's largest online grocery company), RBL Bank (a leading new age private bank), Skanray Healthcare (a leading medical devices company) and Alivira (a leading animal health company). She also worked closely with some of the portfolio companies helping them with various aspects of their operations including business development and marketing, strategy and corporate finance. Previously, she spent nearly five years with KPMG and Deloitte in their Assurance and Business Advisory Services practice serving both large multinational clients as well as small and medium businesses across technology, capital goods and healthcare sectors. Treasa is a Chartered Accountant and holds an MBA from the Indian School of Business, Hyderabad. She also holds a Bachelor's degree in Mathematics from Stella Maris College, Chennai.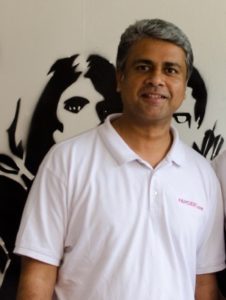 Vinay Mathews, Founder & COO at Faircent, is an industry veteran with 25 years of experience in scaling up operations and delivering profitable growth for internet businesses. His long and successful track record in driving business and revenue growth for internet businesses has helped him establish Faircent as India's largest and also first P2P lending platform to be certified as NBFC-P2P by the RBI. Vinay has held leadership positions with several renowned organizations like The Indian Express, Rediff.com, Sify, and Bennett, Coleman, and Co. Ltd over the course of his career. Prior to co-founding Faircent, he was serving as National Head and Associate Vice President – Sales & Service Delivery for TimesJobs.com.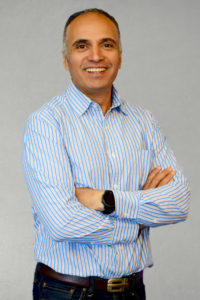 Yashish Dahiya is the co-founder & CEO of PolicyBazaar.com. In over 12 years, Yashish has grown PolicyBazaar to become a key influencer in consumer decisions around insurance. He believes death, disease, and disability products are the future of the insurance industry, as  India strives towards social security. He is an avid sportsperson and has worked in the past as MD of  Ebookers Plc and consultant with Bain & Co in their London office.

Cancellation Policy: No refunds will be issued for any cancellations received within 48 hours of program starts. Substitutions from the same company are accepted with fee adjustment, if appropriate. Sharing of registrations is not permitted.
6 PL

CFA Institute members can claim PL credit by providing their CFA Institute ID number when registering.

Global Passport Accredited Programme

Allows members of participating CFA societies to attend each other's society events at the local member price
2020-10-2 5:00 pm
2020-10-3 8:00 pm
Asia/Kolkata
3rd India Fintech Conference 2020
The intersection of Finance & Technology is currently a wild west frontier. Pioneers can make large fortunes and lay claim to brand new pastures. Yet, the mortality of both incumbents and challengers can often be at stake. Advancements include the use of Big Data, Artificial Intelligence (AI), Block chain and Machine Learning. This is across
Virtual Conference
Save Event to Calendar