5th India Wealth Management Conference, 2020
August 27, 2020 - August 29, 2020
5.30 - 7.30 .pm.

Hosted by CFA Society India
The Corona epidemic has had a deep and widespread impact on human activity as well as judgement. Wealth management, is where the effects pole-vault and make themselves felt the most. Our 5th annual wealth management conference will draw on the wisdom from global thought leaders for deliberating on the emerging challenges and opportunities in wealth management.
---

Key Speakers :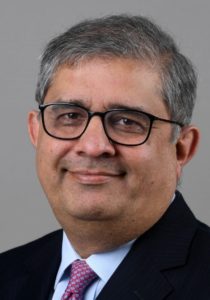 Amitabh Chaudhry is currently the Managing Director & Chief Executive Officer of Axis Bank. Under his leadership, Axis Bank is undergoing a well outlined multi-year transformation program which is expected to catapult the bank to a premier financial institution in the country. Before joining the Bank, Mr. Chaudhry had a long and successful stint of nine years at HDFC Life. Under his leadership, HDFC Life emerged as the finest and technology savvy brand in the insurance space and is today one of India's largest private life insurers. Prior to HDFC Life, Mr. Chaudhry was the Managing Director and CEO of Infosys BPO and Head of the testing unit of Infosys Technologies Ltd. He was instrumental in building the BPO right from its inception and was later credited for making it an extremely profitable business having presence across seven countries. He started his career with Bank of America in 1987 and played diverse roles such as Head of Technology Investment Banking for Asia, Regional Finance Head for Wholesale Banking and Global Markets, and Chief Finance Officer of Bank of America (India). ... He moved to Credit Lyonnais Securities in 2001 as the Head of Investment Banking franchise for South East Asia and successfully structured the finance practice for Asia before joining Infosys BPO in 2003. He also served as Director on the board of several reputed organizations and has received numerous awards and recognitions.   Show More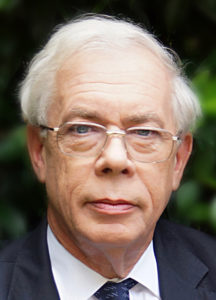 John Kay is an economist whose career has spanned the academic world, business and finance, and public affairs. He has held chairs at the London Business School, the University of Oxford and the London School of Economics and is a Fellow of St John's College, Oxford, where he began his academic career in 1970. He is a Fellow of the British Academy and of the Royal Society of Edinburgh. John is a director of several public companies and a contributing editor of the Financial Times. He chaired the Review of UK Equity Markets and Long-Term Decision-Making which reported to the Secretary of State for Business, Innovation and Skills in July 2012. He is the author of many books, including The Truth about Markets (2003), The Long and the Short of It (2009, new revised edition 2016) and Obliquity (2010). Other People's Money was published by Profile Books and (in North America) by PublicAffairs in September 2015, was a book of the year for Bloomberg, The Economist and the Financial Times..., winner of the Saltire Literary Prize for non-fiction, and was short-listed for the Orwell Prize for political writing. Radical Uncertainty, jointly written with Mervyn King, was published in March 2020. His latest book, Greed is Dead, co-authored with Paul Collier, was published in July 2020.  Show More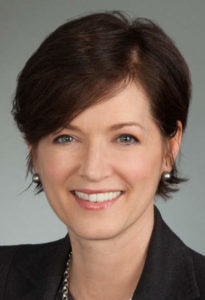 Margaret Franklin, CFA, leads CFA Institute and its more than 170,000 members worldwide in promoting the highest standards of education, ethics, and professional excellence in the investment profession. She assumed her role in September 2019 and has more than 25 years of investment and wealth management experience. Before joining CFA Institute, Margaret led International Wealth Management for North America and was president of BNY Mellon Wealth Management, Advisory Services in Canada. She also served as a board member of BNY Mellon Trust Company (Cayman). Margaret joined BNY Mellon in 2016. Prior to joining BNY Mellon, Margaret held multiple senior management positions, including president of Marret Private Wealth and COO of Marret Asset Management, a credit and hedge fund asset manager in Toronto. During that six-year tenure, Margaret had direct oversight of all aspects of the private wealth business. Prior to joining Marret, Margaret was a partner with KJ Harrison... & Partners. Margaret began her career in the institutional business and has worked with pension plans, endowments, foundations, and government agencies at State Street Global Advisors, Mercer, and Barclays Global Investors. She previously served as chair of CFA Institute Board of Governors and is a former president of the CFA Society Toronto Board. She is a founding member of the CFA Institute Women in Investment Initiative, a past recipient of the Alfred C. Morley Distinguished Service Award in 2014, and a member of its Future of Finance Content Council. She is also a member of the Michael Garron Hospital Foundation Board. Margaret earned a Bachelor of Administration in Economics from McMaster University in Ontario. She is a CFA charterholder and a member of the CFA Society Toronto.  Show More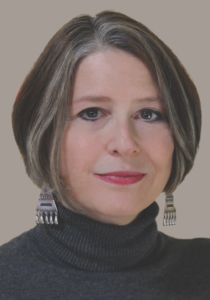 Michele Wucker coined the term "gray rhino" to draw attention to the obvious risks that are neglected despite – and often because of- their size and likelihood. The timely metaphor has moved markets, shaped financial policies, and made headlines around the world, especially as a metaphor for the ignored warnings that led to the COVID-19 pandemic. Michele's 2019 TED Talk has attracted well over two million views. She is the author of four books including the global bestseller THE GRAY RHINO: How to Recognize and Act on the Obvious Dangers We Ignore; and the forthcoming YOU ARE WHAT YOU RISK: The New Art and Science of Navigating an Uncertain World (April 2021). Drawing on three decades of experience in financial media and think tank management, turnarounds, and economic policy analysis, Michele is founder of the Chicago-based strategy firm Gray Rhino & Company. She has been recognized as a Young Global Leader of the World Economic Forum... and a Guggenheim Fellow, among other honors. She speaks regularly to high-level global audiences on risk management, macro strategy, and decision-making, and is quoted often in leading global media.  Show More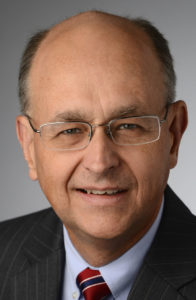 Nathan Sheets, PhD, is Chief Economist and Head of Global Macroeconomic Research at PGIM Fixed Income. Mr. Sheets is responsible for the oversight of the firm's Global Macroeconomic Research team, leading the formulation of the global macroeconomic outlook, supporting fundamental views on developed and emerging countries, and the analysis of global interest rate, currency, sovereign, and credit markets. He is a member of the senior investment team and provides thought leadership on global monetary and fiscal policy and macroeconomic trends. Prior to joining the firm in 2017, Mr. Sheets was the undersecretary of the U.S. Treasury for international affairs, representing the U.S. government on international economic policy. Previously, he held positions with Citigroup, as global head of International Economics, and with the Federal Reserve Board, most recently as director of the Division of International Finance and FOMC Economist. In addition, Mr. Sheets was a senior advisor... to the executive director of the International Monetary Fund and a visiting fellow at the Peterson Institute for International Economics. He earned a bachelor's degree in economics from Brigham Young University and a Ph.D. from the Massachusetts Institute of Technology.  Show More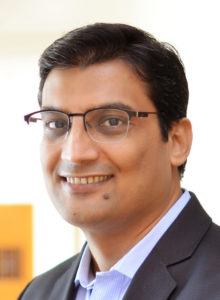 Navneet Munot, CFA  joined SBI Funds Management as Chief Investment Officer in December 2008. In this role, Navneet is responsible for overseeing investments worth over USD 100 billion across various asset classes in mutual fund and segregated accounts. He has over 25 years of rich experience in Financial Markets. In his previous assignment, he was the Executive Director & Head – multi –strategy boutique with Morgan Stanley Investment Management. Prior to joining Morgan Stanley Investment Management, he has worked as Chief Investment Officer – Fixed Income and Hybrid Funds at Birla Sun Life Mutual Fund and worked in various areas such as fixed income, equities and foreign exchange. Navneet is the Chairman of Indian Association of Investment Professional (India society of CFA charter holders). He has been a pioneer in ESG investing in India. ...He is an active member of various national and international initiatives pertaining to sustainable investing. Navneet is a Nominee Director on the board of SBI Pension Funds (P) Ltd.Navneet is a postgraduate in Accountancy and Business Statistics and a qualified Chartered Accountant. He is also a Charter Holder of the CFA Institute and CAIA Institute. He has also done FRM. Show More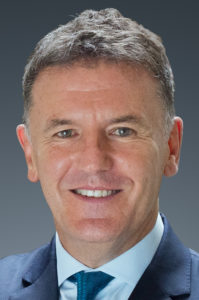 Nick Pollard joined CFA Institute in 2016 as managing director for Asia Pacific. Based in the Hong Kong SAR office, he also oversees operations in Beijing, China and Mumbai, India. Nick is responsible for working with all CFA Institute stakeholders, increasing the number of candidates entering and moving through the organization's credentialing programs, and working with institutional partners (employers, universities and regulators) throughout the region. He is actively engaged with 21 CFA Institute societies that represent around 30,000 members in the region. Nick is a seasoned wealth management and banking executive and skilled at growing businesses in Europe and Asia. He brings a unique combination of strategic leadership skills as well as learning and professional development expertise. Prior to joining CFA Institute, Nick was CEO of The Royal Bank of Scotland's Coutts Asia division and, most recently, he was the Head of International Learning and Professional Development for Coutts International. ...Nick began his career with NatWest Group, subsequently part of the RBS Group, where he gained experience in marketing and talent development. Nick earned his B.A from University College, London and is a Member of the Private Wealth Management Association. He has lived and worked in the APAC region since 2009 and resides in Hong Kong.  Show More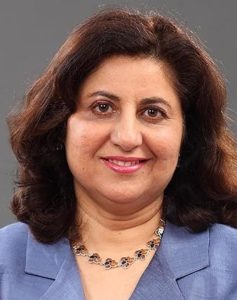 Punita Kumar Sinha, PhD, CFA, has focused on investment management and financial markets during her 30-year career. She also has significant governance and Board experience across India and North America. Ms. Kumar-Sinha has been investing in emerging markets since the late 1980s and pioneered some of the first foreign investments in the Indian subcontinent in the early 1990s. Currently, she is the Founder and Managing Partner, Pacific Paradigm Advisors, an independent investment advisory and management firm focused on Asia and is also Chairperson of Incred asset management. Prior to this, she was a Senior MD at Blackstone. As an Independent Director, Ms. Kumar-Sinha is on the board of several companies in India, including Infosys, JSW Steel, Blackstone Embassy REIT, Lupin and Rallis. She is also a Governor on the board of the CFA Institute and currently sits on CFA Institute's investment committee... which she will Chair starting September 1st. She will also be on the Board of Trustees of the Research Foundation of the CFA Institute from September 1st.  Show More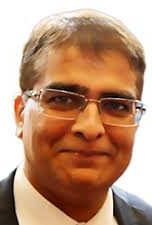 Rajendra Kalur, CFA has over 25 years' experience in financial services. He's served in leadership roles in MNC Bank, leading Asset Management Company & Investment Bank. He's also been a founder of two very successful Private Wealth Management companies. His last assignment was as founder / CEO of a leading private wealth management co which he co-founded. Currently he's a director on Board of CFA Society India & champions Advocacy related activities. He's a mentor / consultant to NGOs & startups. He's also a financial educator & trainer. An Economics honours, MBA from Cranfield School of Management, UK & CFA are his formal qualifications. He's also a long distance runner, cyclist & trekker.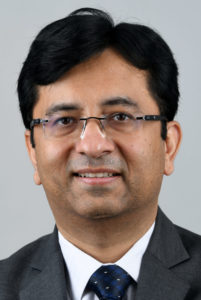 Rajeev Thakkar, CFA possessing over two decades of experience in various segments of the Capital Markets such as investment banking, corporate finance, securities broking and fund management, he is currently the Chief Investment Officer and Director at PPFAS Mutual Fund His association with PPFAS Private Limited (The Sponsor of PPFAS Asset Management Company Private Ltd.) began in 2001. He was appointed the Fund Manager for the erstwhile flagship scheme of the Portfolio Management Service, titled "Cognito" in 2003. He is a strong believer in the school of "value-investing" and is heavily influenced by Warren Buffett and Charlie Munger's approach. Apart from his technical ability, what distinguishes him from many others is his ability to stand his ground and remain unflappable during difficult times. He is a regular contributor to Mint newspaper and has also appeared on business channels such as Bloomberg India TV and ET Now. He is a qualified Chartered Accountant, Cost Accountant and CFA Charterholder.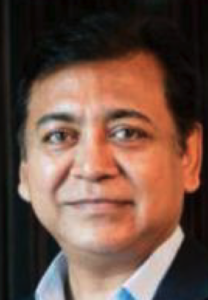 Mr. Rajesh Narain Gupta is a practicing lawyer for over three decades. He is the Managing Partner at SNG & Partners, Advocates & Solicitors, a full service law firm with its presence in Singapore, Mumbai and Delhi. His area of specialization includes Banking and Finance, Commercial Laws, Real Estate and Private Client practice. He is an advisor to a number of foreign and Indian Banks, Financial Institutions, Corporate and Industrial Houses, Real Estate players. He has authored and edited several books on Banking Laws.  He is and has been on boards of listed and unlisted companies as an Independent Director. He is member of Investment Council of one of the largest real estate fund. He is regularly advising well known families and UHNIs on issues related to estate and succession planning.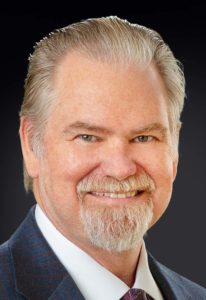 Rob Arnott is a Partner, Founder, and Chairman of the Board, Research Affiliates, LLC. Rob  plays an active role in Research Affiliates' research, portfolio management, product innovation, business strategy, and client-facing activities. With Chris Brightman, he is co-portfolio manager of the PIMCO All Asset suite of funds and the PIMCO RAE™ funds. Rob has pioneered several unconventional portfolio strategies that are now widely applied, including tactical asset allocation, global tactical asset allocation, tax-advantaged equity management, and the Fundamental Index™ approach to investing. He has published more than 100 articles in financial journals, several of which have received the Graham and Dodd Award and the Bernstein Fabozzi/Jacobs Levy Award. In 2013, Rob received the William F. Sharpe Indexing Lifetime Achievement Award.  Show More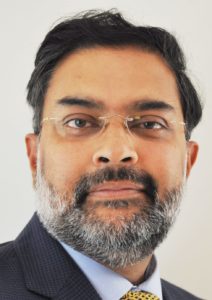 Ravi A. Gautham, CFA is a Senior Vice President at the Northern Trust Company. Since January 2010, Ravi began serving as the head of Northern Trust Asset Management Business Unit in India. In this capacity, he is responsible for playing multiple roles - the build out and expansion of several front, middle and back-office functions that relate to the investment business of Northern Trust, positioning the business appropriately as well as serving on the Executive Management Team and Board of Northern Trust's India subsidiary - Northern Operating Services Pvt. Ltd.Prior to his role in India, Ravi served as Senior Vice President and Director of Risk Management, at Northern Trust Global Advisors in Chicago. In that capacity Ravi was responsible for the oversight of investment risk management activities and its integration into the portfolio management process, globally, across multiple assets classes. Additionally, as a member of the Global Investment Solutions team, he was responsible for formulating... and evaluating custom investment solutions and hedging strategies around the management of pension assets and liabilities for large corporate plan sponsors. He has written articles on, published papers and spoken on investment risk and portfolio management issues at several conferences and panels worldwide. Ravi holds undergraduate and masters degrees from BITS Pilani as well as a MBA with a research scholarship from the University of Ohio, Toledo, USA. He is a CFA charter-holder and a member of the CFA Society of India, as well the Chicago CFA Society.  Show More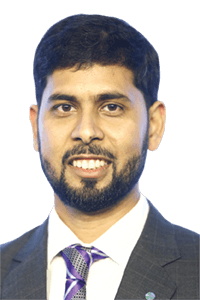 Abhishek Loonker, CFA currently works at GEF Capital Partners, a global private equity firm. He has over 17 years of professional experience spanning private equity, corporate strategy and treasury. Previously, Abhishek worked at another private equity firm Ascent Capital as Director – Investments for 16 years. Prior to that, he worked as a project manager with JGI Ventures. Abhishek is a CFA charter holder, a gold medalist MBA from MATS School of Business and has also completed executive education program in Corporate restructuring and M&A from Harvard Business School. He is also awarded '40 under 40' in Alternative Investment industry by AIWMI & IAAIF in January 2018. As part of volunteering, he serves as a Director on the board of CFA Society India. He is also on the board of Concord Enviro Systems.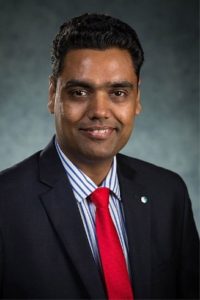 Biharilal Deora, FCA, CFA, CIPM is an accomplished finance professional with a global market perspective. Prior to joining Abakkus, he was managing corporate, family office and university clients, bringing an investment expertise that spans all asset classes. He is also a subject matter expert across a range of tax, accounting, pension, risk management, and capital market policies. Mr. Deora is a regular visiting faculty member for advanced finance programs and is currently pursuing a PhD with Symbiosis University.  He began his career as a financial analyst - at Credit Suisse and Fidelity Investments amongst others - where he gained knowledge across a range of sectors, including oil and gas and commodities in the US, Europe and Asia and holds a masters in Commerce degree from Veer Narmad South Gujarat University, amongst being a Rankholder chartered accountant, Certified Financial planner, CFA Charterholders and other certificates.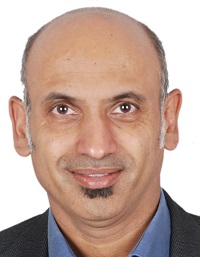 Shreenivas Kunte, CFA, CIPM, is director of content at CFA Institute, where he contributes financial market insights about India and the developed world. Previously, he taught at and managed SP Jain's Trade and Applied Research lab, which he helped found. Kunte also served as a country trading strategist at Citigroup's Tokyo office. He actively contributes to the development sector in India and is an external research scholar at the Indian Institute of Technology Bombay.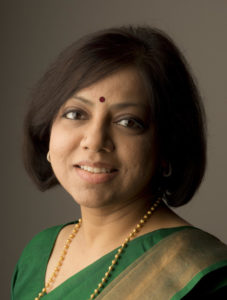 Soumya Rajan is the founder of Waterfield Advisors, India's largest independent Multi-Family Office and Wealth Advisory company and brings over 25 years of financial services experience. She started her career with ANZ Grindlays Bank (later Standard Chartered Bank) and spent 17 years with the Bank. Her last assignment was as Managing Director and Head Private Bank at Standard Chartered India. Since founding Waterfield in 2011, Soumya has advised several of India's leading business families on their global investments, on issues related to the succession and continuity of their family enterprise, corporate and family governance, business strategy and philanthropy. The company presently advises on assets of  ~US$3.5 bn and is one of the most awarded Wealth Management firms in India.... Apart from being recognized amongst India's Top 100 Women in Finance, Soumya also serves on the Board of several non-profit organizations in the education space. Soumya was awarded the Radhakrishnan Scholarship to study at Oxford University, U.K, where she completed her Masters in Mathematics and holds a B.A (Hons) in Mathematics from St. Stephen's College, Delhi.  Show More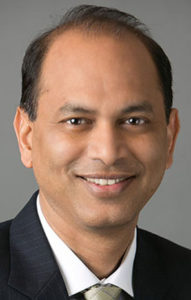 Sunil Singhania, CFA, is the Founder of Abakkus Asset Management, LLP, an India-focused Asset Management Company he established in 2018. Prior to this, in his role as Global Head – Equities at Reliance Capital Ltd., he oversaw equity assets and provided strategic inputs across Reliance Capital Group of companies including asset management, insurance, AIF and offshore assets. And as CIO – Equities, Singhania led Reliance Mutual Fund equity schemes to be rated amongst the best. Reliance Growth Fund grew over 100 times in less than 22 years under Singhania's leadership. Furthermore, he led Reliance Nippon Life Asset Management Ltd.'s international efforts and was instrumental in launching India funds in Japan, South Korea, and the UK, besides managing mandates from institutional investors based in the US, Singapore, and other countries. Singhania was the Promoter of The Association of NSE Members of India; a body of stockbrokers. He is also the first individual from India to be elected as a member of the CFA Institute Board of Governors and currently serves as the Chair of the Investment Committee and as a member of the Nominating Committee.... He also sat on CFA Institute's Standards of Practice Council for six years and was the Founder of the Indian Association of Investment Professionals (now CFA Society India) and served as its President for eight years. Singhania graduated in commerce from the Bombay University and completed his Chartered Accountancy from the ICAI, Delhi with an all India rank. He has also earned the right to use the Chartered Financial Analyst designation, conferred by CFA Institute. Having travelled extensively across the world, Singhania has also attended many global investment conferences and seminars  Show More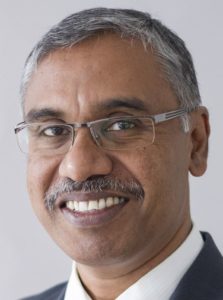 Vidhu Shekhar, CFA, CIPM, is the country head of CFA Institute in India. He is responsible for advancing the mission of CFA Institute and supporting CFA charterholders in India. Mr. Shekhar is a seasoned financial and investment professional with over 30 years of industry experience in India and abroad. Previously, he was vice president, New Products and Business Excellence, National Stock Exchange (NSE) of India, overseeing new product initiatives in debt and equity markets. He also contributed to the development of Indian financial markets through his participation in the work of various committees,... including the Dr. Patil Committee on Corporate Bonds and Securitisation, the Raghuram Rajan Committee on Financial Sector Reforms, and the most recent being Primary Market Advisory Committee (PMAC) at SEBI. Prior to that, Mr. Shekhar served as senior vice president at IDBI Capital Markets and managing director at E*Trade Systems India Limited. Mr. Shekhar completed his postgraduate diploma in management from the Indian Institute of Management Ahmedabad in 1987 and holds a bachelor's degree in physics (Honours) from the University of Delhi.  Show More
Cancellation Policy: No refunds will be issued for any cancellations received within 48 hours of program starts. Substitutions from the same company are accepted with fee adjustment, if appropriate. Sharing of registrations is not permitted.
6 PL

CFA Institute members can claim PL credit by providing their CFA Institute ID number when registering.

Global Passport Accredited Programme

Allows members of participating CFA societies to attend each other's society events at the local member price
2020-8-27 5:30 pm
2020-8-29 7:30 pm
Asia/Kolkata
5th India Wealth Management Conference, 2020
The Corona epidemic has had a deep and widespread impact on human activity as well as judgement. Wealth management, is where the effects pole-vault and make themselves felt the most. Our 5th annual wealth management conference will draw on the wisdom from global thought leaders for deliberating on the emerging challenges and opportunities in wealth
Virtual Conference
Save Event to Calendar