5th Value Investing Pioneers Summit 2021 (5pm-8pm on 23rd Oct & 10am-1pm on 24th Oct.)
October 23, 2021 - October 24, 2021
5.00 pm - 7.30 pm

5th Value Investing Pioneers Summit 2021 
We live in a world full of chaos and noise. A world of information overload and one that has an abundance of 'expiring knowledge'.
"Expiring knowledge catches more attention than it should, for two reasons. One, there's a lot of it, eager to buzz our short attention spans. Two, we chase it down, anxious to squeeze out insight before it loses relevance", says Morgan Housel.
In Indian mythology, there is a maxim – 'Hamsa Ksheera Nyaya' or 'the maxim of selective absorption'. It is about a mythical swan which has the capacity to separate milk from a mixture of milk and water and relish just the milk. We all wish we had the magical ability like that swan to ignore the noise and selectively absorb long term knowledge.
Value Investing Pioneers Summit is our endeavor to give a helping hand to those who are in pursuit of investing wisdom. Like the previous four editions, we have some of the most experienced value investors  from India and abroad, to help us cut through the clutter and focus on long term knowledge.
We invite you to join us and be part of this virtual school and learn from these pioneers as they selflessly share with us, their invaluable knowledge and learnings gained over many decades of investing.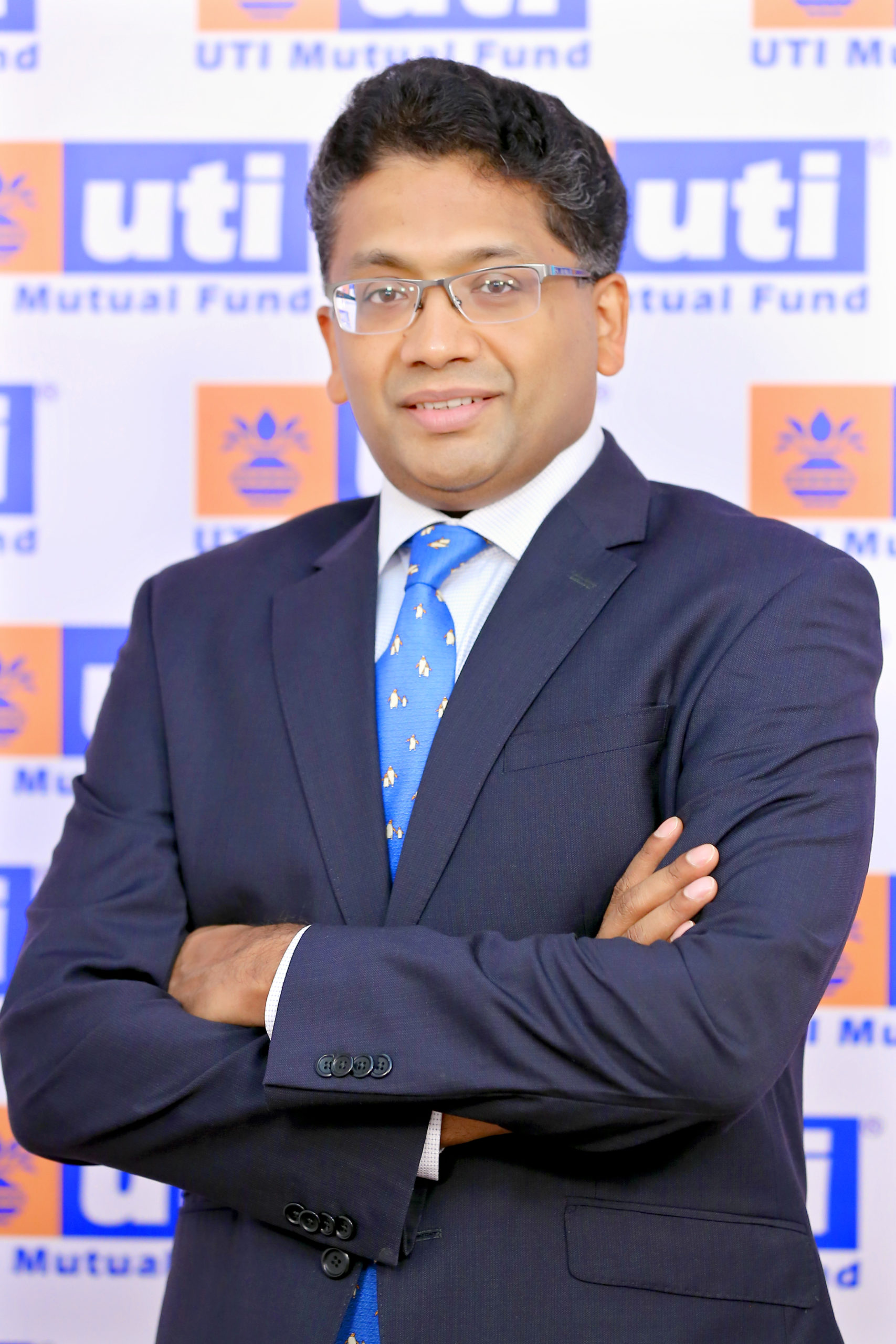 Vetri Subramaniam
Group President & Chief Investment Officer UTI Asset Management Company Ltd. Vetri Subramaniam is Group President & Chief Investment Officer at UTI Asset Management Company Ltd. He joined UTI AMC as Head of Equity in January 2017 and assumed the role of Chief Investment Officer from August 2021. UTI MF manages assets of ₹ 1,940 bn* and the total assets under management of UTI are ₹ 12,008 bn*. At UTI MF Vetri leads a team of 29 persons including analysts and fund managers. Vetri has over 29 years of work experience. Prior to joining UTI in January 2017 he was Chief Investment Officer at Invesco Asset Management Ltd. He was part of the startup team at Invesco (then Religare Asset Management) in 2008 and helped establish the firm's proprietary investment process and the team. During this period the firm established a strong track record. The firm also launched several offshore funds investing into India from Japan, Mauritius & Luxembourg. Vetri started his career at Kotak Mahindra in 1992 after passing out from IIM Bangalore with a PG Diploma in Management. His experience in equity markets & investment roles at various firms from 1994 includes Kotak Mahindra, SSKI & Motilal Oswal. He was also one of the founders of Sharekhan.com (now Sharekhan BNP Paribas) where he led the research & content team. He has also worked as an advisor to a UK Hedge fund Boyer Allan on its equity investments in India during 2003-2007. He is a frequent contributor to the media and regularly speaks on investing and markets at various forums - including the media & educational institutions.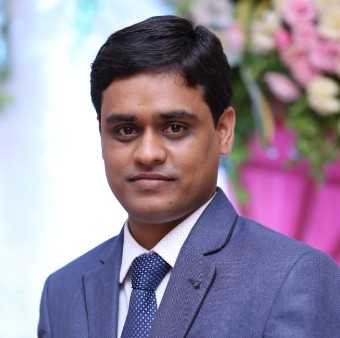 Deepak Mundra, CFA
Deepak has more than 14 years of experience in financial services industry. His experience includes equity research, investment banking, consulting, and valuations. He has performed numerous valuations of business enterprises, intangible assets, and complex financial instruments for corporate planning, financial reporting, and tax reporting purposes under the US GAAP as well as IFRS. Deepak's valuation experience ranges from pre-revenue start-ups to large, international public companies in a variety of industries. Deepak is a CFA® charterholder since 2011. He holds MBA in finance degree and is a commerce graduate.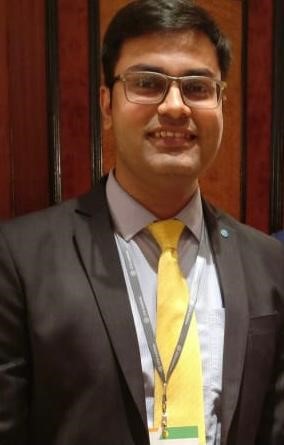 Gaurav Kaushik, CFA
Client relations at Kotak Wealth Management. He has over 17 years of experience in private banking and has been an integral part of Kotak Wealth since inception. Prior to his current role as a team leader, he has been a portfolio analyst at Kotak Family Office managing discretionary and non-discretionary portfolios. A CFA charter holder and an active volunteer at CFA society since 2012 .Currently serves as co-chair , Professional learning committee and drives the Delhi chapter.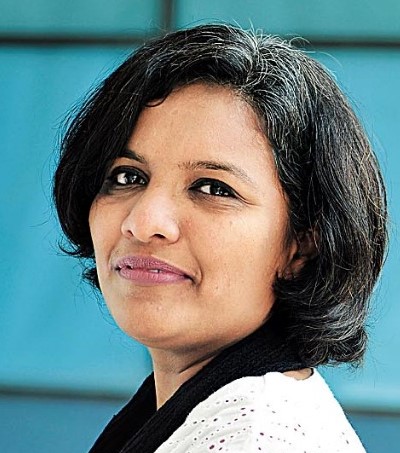 N. Mahalakshmi
N Mahalakshmi is one of the most respected voices in financial journalism in India. Now with Moneycontrol, she is better known for her work as the editor of Outlook Business magazine between 2007- July 2021.
She has the distinction of being the one of the very few editors in India's mainstream media to have edited two print publications concurrently. Also, she is the only woman editor of a mainstream business print publication in India till-date.
Starting off her career with Value Research, India's first mutual fund rating outfit, she pivoted to a career in business journalism with Business Standard in 2000. In 2007, she moved to The Outlook Group as the founding editor of Outlook Profit, a capital market focused magazine, and took additional charge of the group's business magazine Outlook Business in 2010. During her editorship, Outlook Business built a formidable reputation of being the most edgy business magazine in the country.
She was the first Indian business journalist to interview Warren Buffett way back in 2014, after he praised Outlook Business' work as "terrific" and granted her this exceptional opportunity to meet him in Omaha. She has also interviewed many of the biggest names in the Value Investing world: Howard Marks, Joel Greenblatt, Bruce Greenwald, Michael Mauboussin, Thomas Russo and several others. She has been a regular at the Berkshire Annual Meetings since 2012, when Outlook Business started to devote an annual edition around Value Investing. She has executed several high-profile print editions including the Secret Diary of an entrepreneur/CEO series; Masterspeak, an annual special featuring interviews with global thought leaders, and several other standout editions.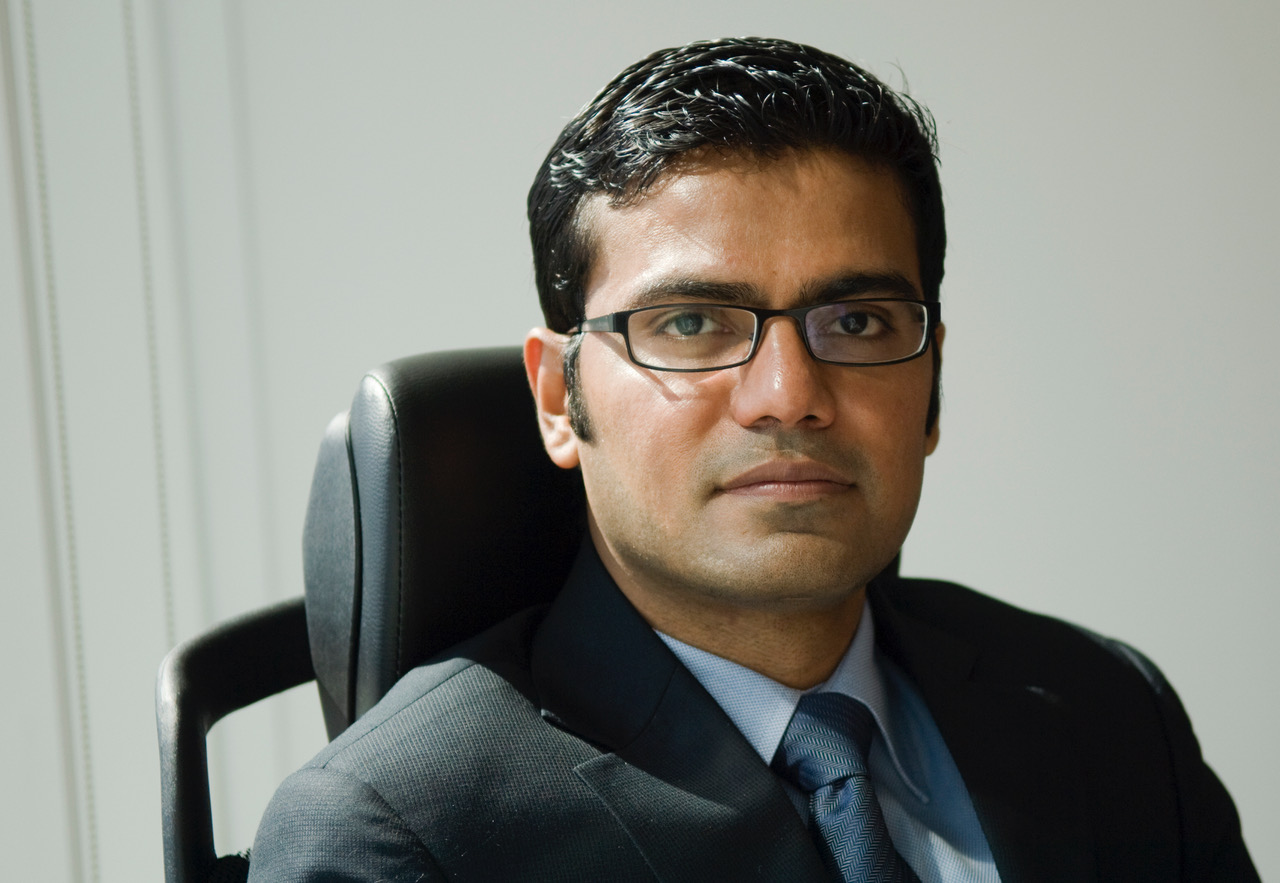 Paresh Thakker
Paresh is Managing Partner at ValueQuest Capital LLP. Paresh has over 25 years of experience in the field of investment management including fund investments, minority private investments, buyouts and public equities. He was one of the founding members of Religare Global Asset Management (RGAM). He was also a founding member of Evolvence India Platform as well, an India-Focused hybrid private equity firm which raised and deployed over US$ 300 million. His earlier roles includes Head & Corporate Development (Strategy and M&A) with Collabera (erstwhile Global Consultant Inc., USA and Investment Principal with Infinity Venture Fund, New York & Mumbai. Paresh has played an active role in the Indian venture capital/private equity industry since its inception and also served on the Investment Committee and Advisory Board of many leading private equity firms in India. He is regularly invited to speak at various events both in India and abroad including at AVCJ conference, Venture Intelligence events, VC Circle events, Columbia Business School, Fuqua Business School, etc. He is a Chartered Accountant, Cost Accountant and Company Secretary. He completed the Value Investing Program conducted by Professor Bruce Greenwald at Columbia Business School. He is also a CFA chart holder.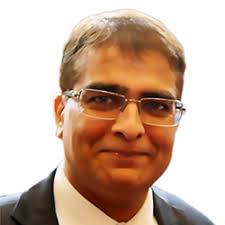 Rajendra Kalur, CFA
Rajendra Kalur, CFA has over 25 years of experience in financial services. He's served in leadership roles in MNC Bank, leading Asset Management Company & Investment Bank. He's also been a founder of two very successful Private Wealth Management companies. His last assignment was as founder / CEO of a leading private wealth management company which he co-founded. Currently he's a director on Board of CFA Society India & champions Advocacy related activities. He's a mentor / consultant to NGOs & startups. He's also a financial educator & trainer. He's also a long distance runner, cyclist & trekker. Rajendra holds degree in Economics honours and MBA from Cranfield School of Management, UK. He is also a CFA charter holder.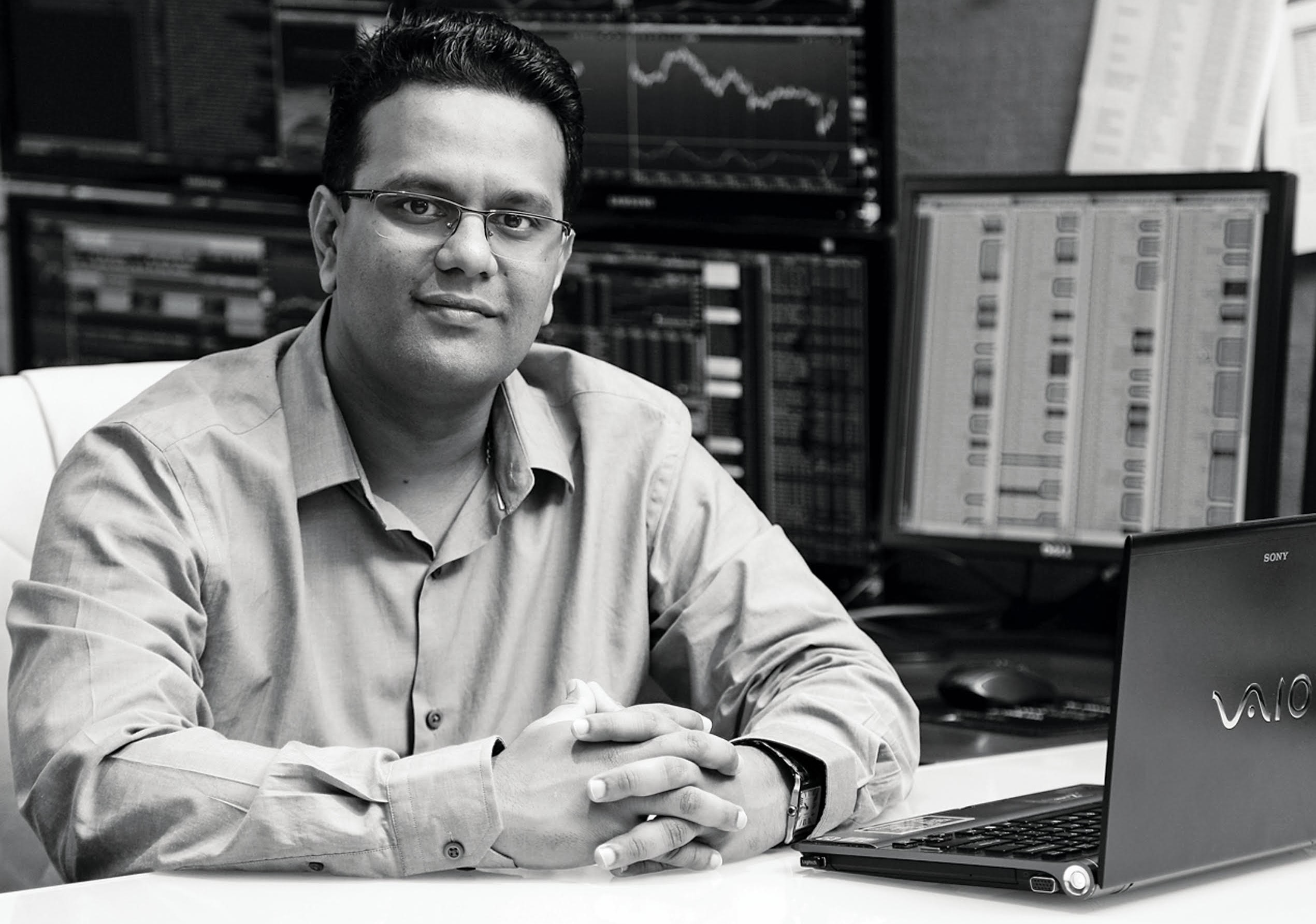 Ravi Dharamshi
Ravi is Founder & Chief Investment Officer at ValueQuest Investment Advisors Pvt. Ltd. He returned from the US after a brief internship stint at Salomon Smith Barney. He has been associated with the Indian stock markets for over 21 years. After graduating, he worked his way up through the stock market business, spending four years at RARE Enterprises, where he was involved with research, private equity deals and value creation activities.Ravi has an MBA in Finance from McCallum Business School, which is part of the Bently University in USA.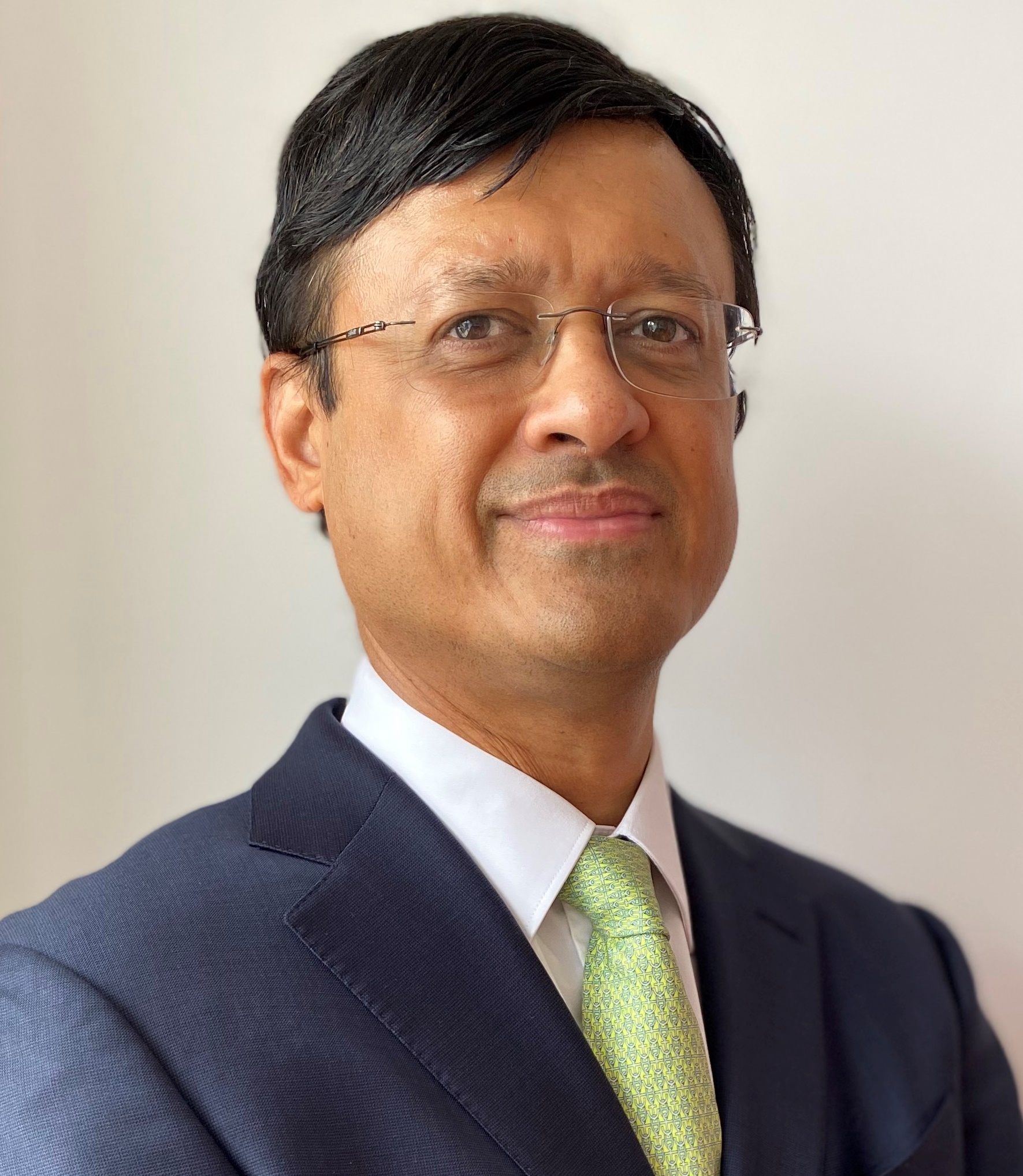 Sanjeev Prasad
Managing Director and Co-head, KIE
(Strategy)
Sanjeev is the Managing Director and Co-head, Kotak Institutional Equities, a role he has held since 2007. A highly ranked and passionate analyst, Sanjeev leads KIE's Strategy research desk - a mantle he took on in 2007 after decades of cross-sectoral research. Sanjeev has a B.Tech degree from IIT, Delhi and a management degree from IIM, Calcutta. He has been with KIE since October 1996, beginning his career in oil and gas research and topping broker polls as best sectoral analyst and best India analyst for over a decade. Consistently ranked India's leading strategy analyst by institutional investors, he has a strong global franchise in India research and is a highly regarded commentator on Indian equities in the mainstream media as well. Over the years, Sanjeev has built one of the strongest research teams among broking houses in India, respected for its intensive research, incisive analysis and independence. Sanjeev considers himself a lifelong student and analyst of capital markets, economics and policy.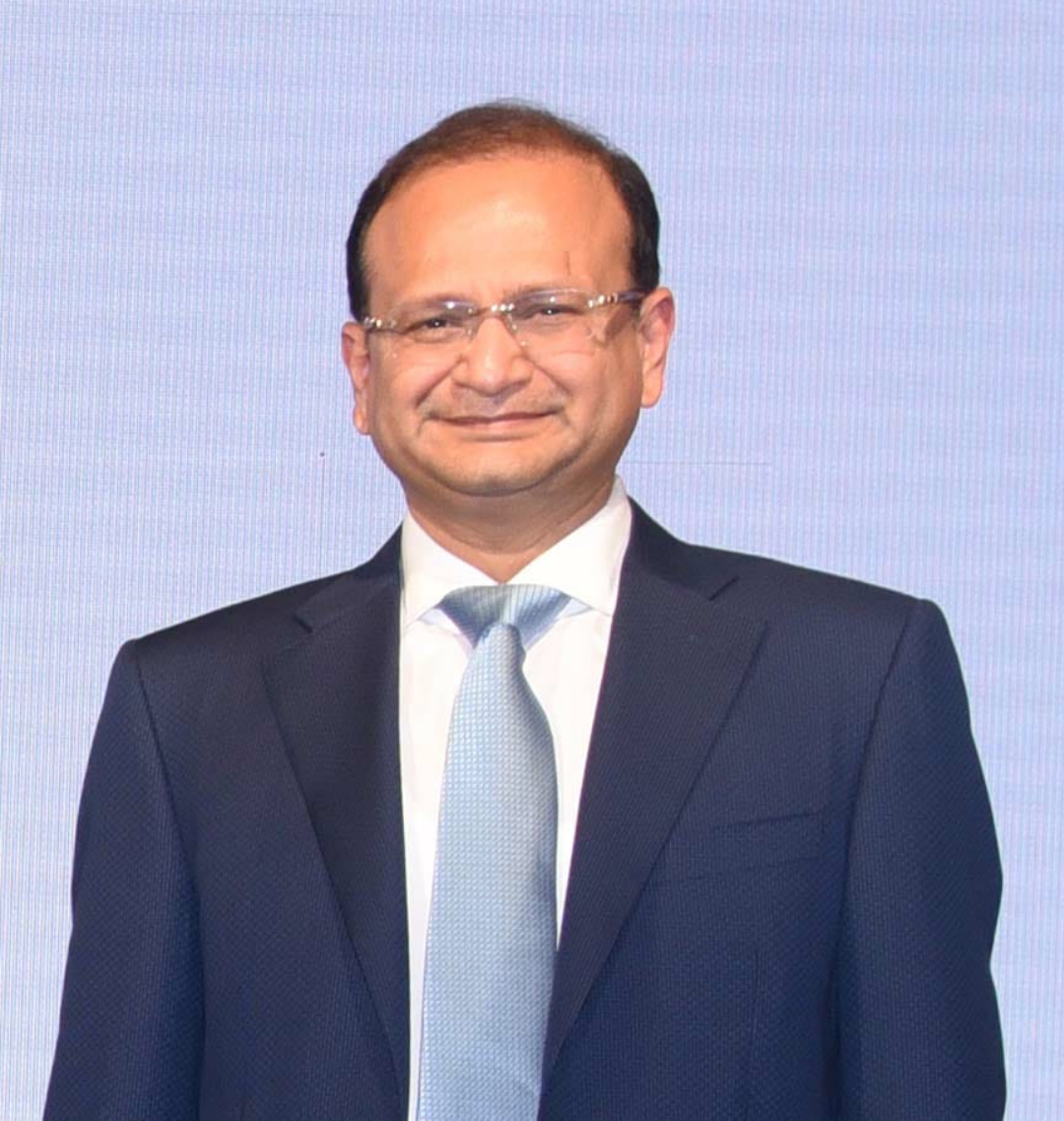 Utpal Sheth
Utpal Sheth is CEO and Senior Partner at Rare Group which is a proprietary asset management firm. His focus therein is on long term investing in public and private markets. He engages with investee companies to enhance shareholder value by emphasizing sustainable value drivers. He is also a Founder and Mentor at Trust Group, a leading fixed income firm which has evolved into a full – service financial services firm. In the past, he has worked with Enam Financial Consultants, HRS Insight Financial Intermediaries, Insight Asset Management and ASK Financial Consultants.
He is Director on board of publicly listed companies - Praj Industries Limited, Nagarjuna Construction Company Limited (NCC) and Aptech Limited. He has been a speaker at annual Global India Business Meeting, organized by Horasis which brings together leading thinkers and practitioners from the corporate and financial world.
Utpal Sheth is a Chartered Financial Analyst from the Institute of Chartered Financial Analysts of India and also holds a Bachelor's Degree in Commerce from Mumbai University - Sydenham College of Commerce & Economics.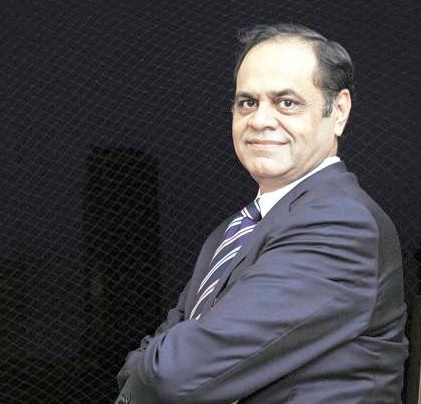 Ramesh S. Damani
Ramesh S. Damani, age 64 years, is a Member of the Bombay Stock Exchange (BSE). A graduate of H.R. College, Mumbai, he did his MBA from California State University, Northridge. He has been a broker, at the BSE, since 1989. He is currently Chairman of Avenue Supermarts Ltd. [popularly known as D-Mart]. Prior to joining Avenue Supermarts Ltd., he was and remains Managing Director of Ramesh S. Damani Finance Pvt. Ltd., who are members of the BSE. He also serves on the Boards of VIP INDUSTRIES LTD and APTECH Ltd. as an Independent Director. He has hosted a number of shows on CNBC-TV18, amongst them are Wizards of Dalal Street, Oriental & Occidental and RD 360. He is a frequent commentator of financial issues on various business channels.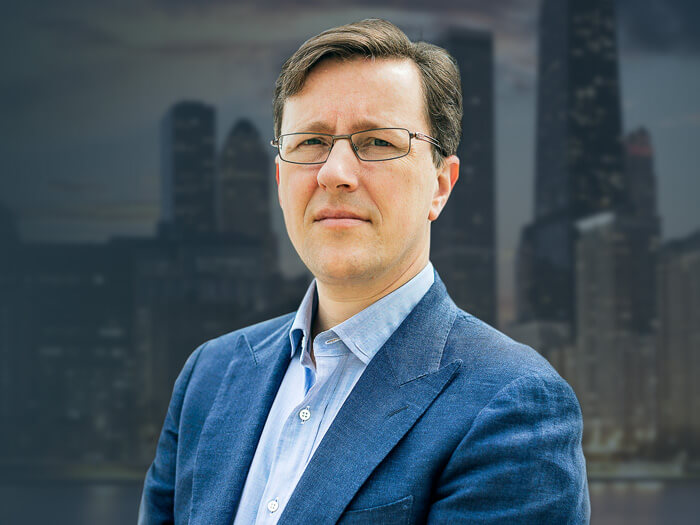 Pat Dorsey, CFA
Pat is the founder of Dorsey Asset Management. Prior to starting Dorsey Asset, Pat was Director of Research for Sanibel Captiva Trust, an independent trust company serving high net worth clients.From 2000 to 2011, Pat was Director of Equity Research for Morningstar, where he led the growth of Morningstar's equity research group from 20 to 90 analysts. Pat was instrumental in the development of Morningstar's economic moat ratings, as well as the methodology behind Morningstar's framework for analyzing competitive advantage. Pat is also the author of two books — The Five Rules for Successful Stock Investing and The Little Book that Builds Wealth. Pat holds a Master's degree in Political Science from Northwestern University and a bachelor's degree in government from Wesleyan University. He is a CFA charterholder.
.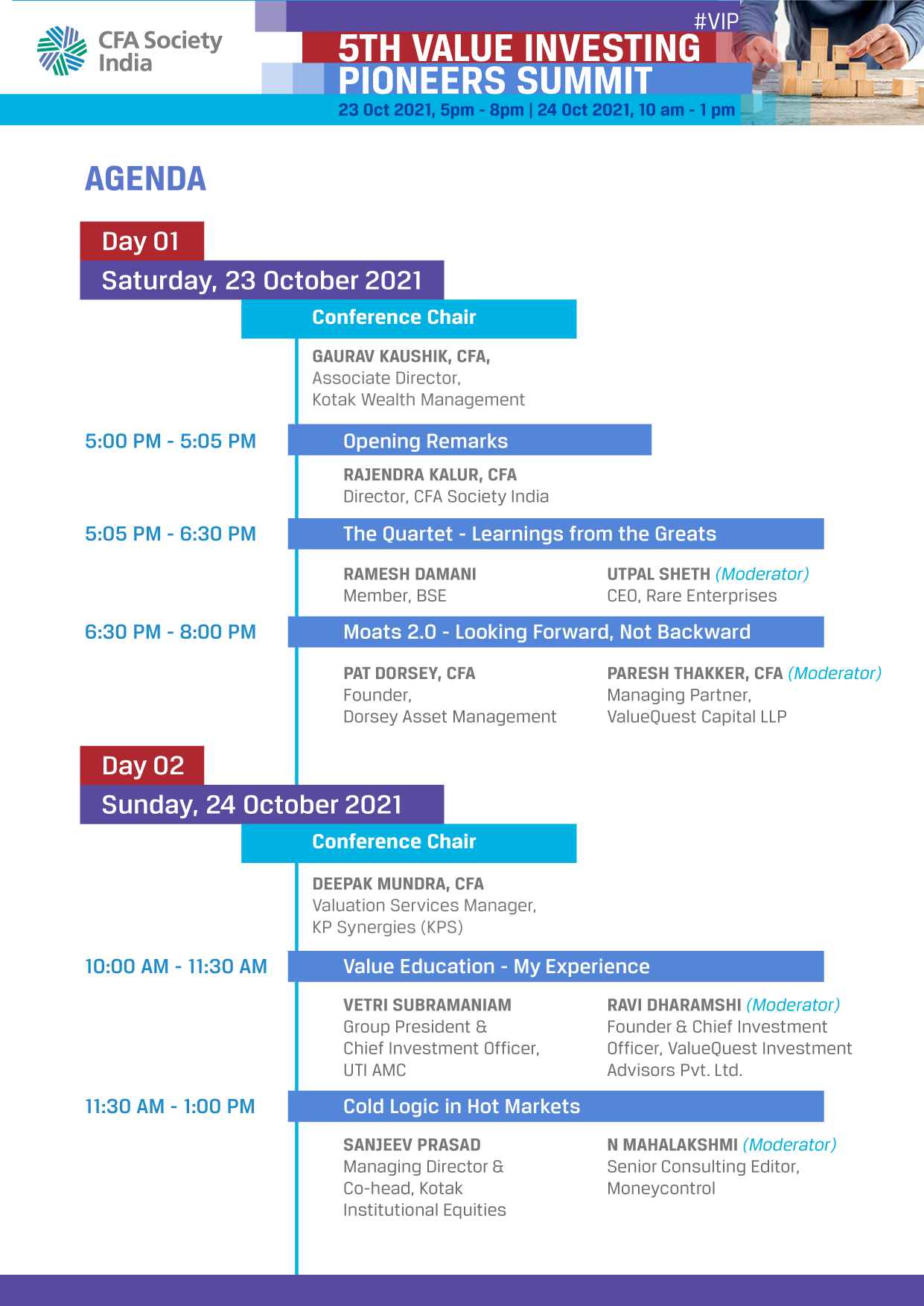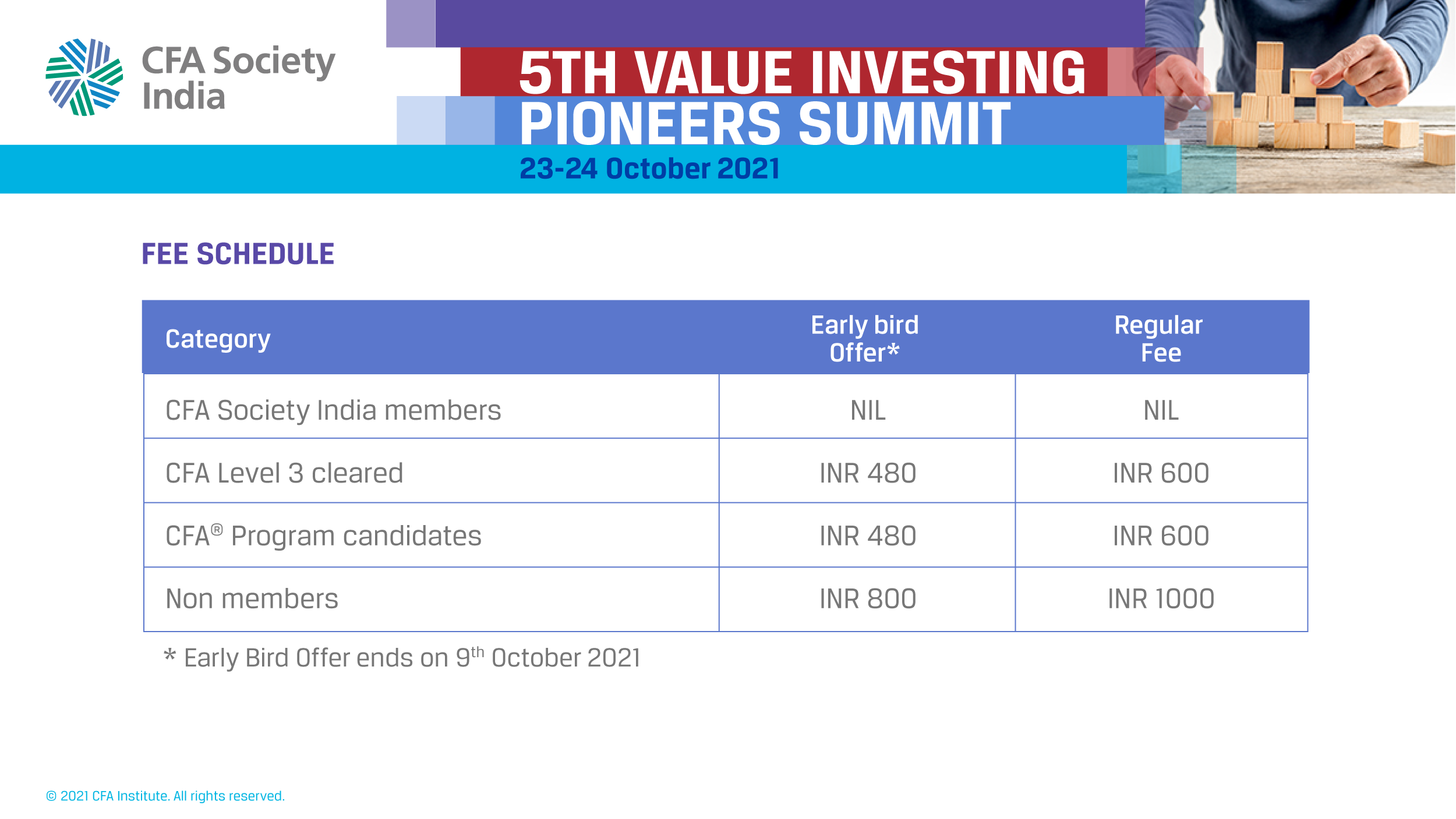 Cancellation Policy: No refunds will be issued for any cancellations received within 48 hours of program starts. Substitutions from the same company are accepted with fee adjustment, if appropriate. Sharing of registrations is not permitted.
5 PL

CFA Institute members can claim PL credit by providing their CFA Institute ID number when registering.

Global Passport Accredited Programme

Allows members of participating CFA societies to attend each other's society events at the local member price
2021-10-23 17:00
2021-10-24 19:30
Asia/Kolkata
5th Value Investing Pioneers Summit 2021 (5pm-8pm on 23rd Oct & 10am-1pm on 24th Oct.)
5th Value Investing Pioneers Summit 2021  We live in a world full of chaos and noise. A world of information overload and one that has an abundance of 'expiring knowledge'. "Expiring knowledge catches more attention than it should, for two reasons. One, there's a lot of it, eager to buzz our short attention spans. Two,
Online
Save Event to Calendar