6th India Wealth Management Conference, 2021
August 13, 2021 - August 28, 2021
5.00 - 1.30 .pm.

Challenging the Conventional
Wealth Management Industry is at an interesting cross roads. Even as the costs of the pandemic are still being incurred across the globe, the K shaped recovery has ensured that the Wealth Management Industry didn't suffer as much as many other parts of the economy. The increased reliance on technology, cheaper fees, democratisation of products & decentralised finance has made wealth management industry an increasingly resilient one.
Even as India emerges as one of the countries to have incurred a heavy cost due to the pandemic, it's wealth management industry is poised to grow at a faster pace. Both BCG & Knight Frank reports have pegged India's growth rate amongst the highest for the next 5 year period in terms of the number of super rich & the wealth generated.
In it's annual summit of the Wealth Management Industry, CFA Society India brings together an excellent mix of practitioners & thought leaders to share with you the recent trends in wealth management industry, best practices & what the future beckons. Please don't miss this must attend event to get a deeper insight on what's happening within the industry by interacting with some of the industry's sharpest minds.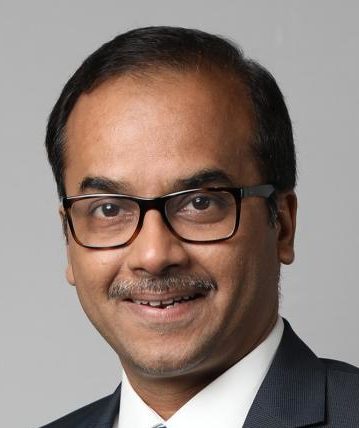 Ajit Menon
CEO at PGIM India Asset Management Pvt Ltd
Ajit Menon is the Chief Executive Officer of PGIM India Mutual Fund Pvt. Ltd. As CEO, Ajit oversees all aspects of the asset management business, including mutual fund and portfolio management services. Ajit is responsible for the direction of the business and its growth strategy. As a dynamic and result-oriented leader, he brings to the table keen analysis, insights, and a team approach to drive organizational improvements and implementation of best practices Ajit spent over 15 years with DSP Blackrock where he played a key role in the growth of the business. He is associated with key industry bodies and is a sought after speaker at various domestic forums and conferences. He has authored papers on matters pertaining to the AMC business, co-designed a six-month certification course in wealth management, and a two-month retirement readiness certification course for business partners.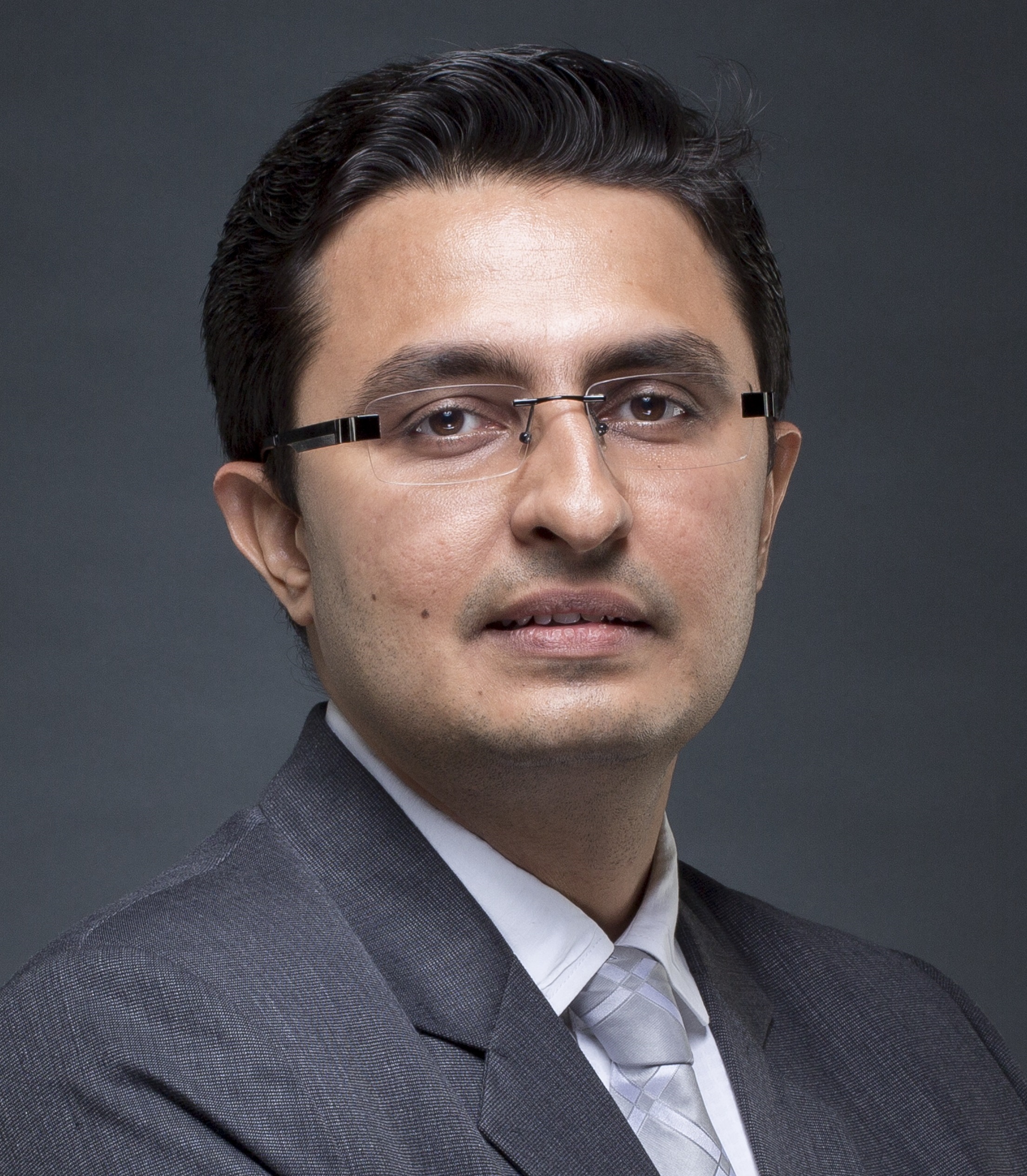 Anil Ghelani, CFA
Head of Passive Investments and Products, DSP Investment Managers; Vice Chair, CFA Society India
Anil Ghelani, CFA, has been working for the DSP Group since 2003. The DSP Group has a legacy of more than 150 years, making it one of the oldest and most respected financial services firms in India. Anil is currently head of passive investments and products. Previously, he served as the business head and chief investment officer at DSP BlackRock Pension Fund Managers. Earlier in his career at DSP, he led the risk and quantitative analysis team, providing quantitative research inputs and buy-side credit research on companies across various sectors. Anil has worked at IL&FS Mutual Fund and at S. R. Batliboi, a member firm of EY. He has been a volunteer with the CFA Society India for more than a decade and currently serves as the vice chair on the board. Anil is a CFA charterholder and chartered accountant, and holds a bachelor of commerce degree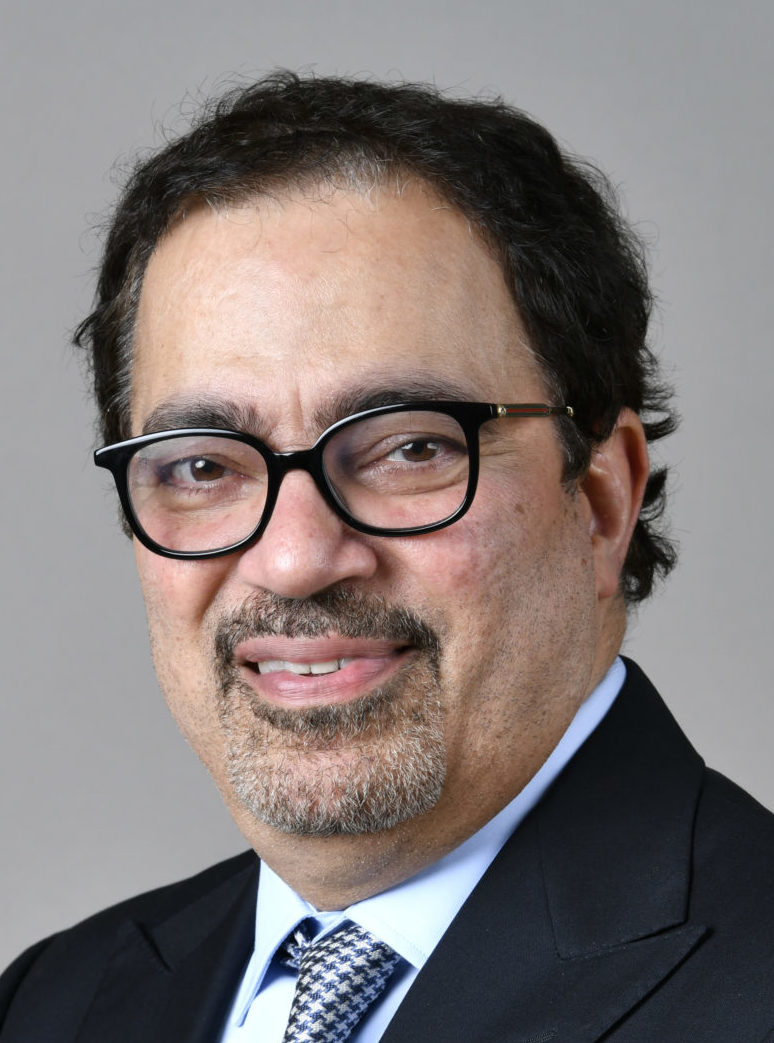 Ashok Wadhwa

Group CEO, Ambit.
Ashok Wadhwa is the Group Chief Executive Officer of Ambit, one of India's leading providers of financial capital and advice, spanning Investment Banking, Institutional Equities, Asset Management, SME Lending and Wealth Management. He is widely regarded as one of India's most astute dealmakers. Ashok founded Ambit in 1997 and alongside Ambit, he co-founded RSM & Co., a tax advisory firm. He built RSM into a world-class Indian consulting house over a decade, which then merged with PricewaterhouseCoopers in 2007. Before founding Ambit, Ashok was Managing Partner, Arthur Andersen in Mumbai. In 2000, Ashok, along with Gary Wendt, former Chairman & CEO of GE Capital Corporation, launched the India Value Fund, a USD 180 mn premier private equity fund, which currently manages assets of over USD 1 bn. He is active in industry forums and has in the past served as President of Bombay Chambers of Commerce and Industry, Member, Managing Committee, FICCI and Member, Managing Committee, Young Presidents' Organization. He is currently a member of ASSOCHAM and the CII Economic Affairs Council. A Chartered Accountant, a Company Secretary, and a Law Graduate by qualification, Ashok is the recipient of several awards, including the Priyadarshini Academy award for Outstanding Contribution in the field of Financial Management.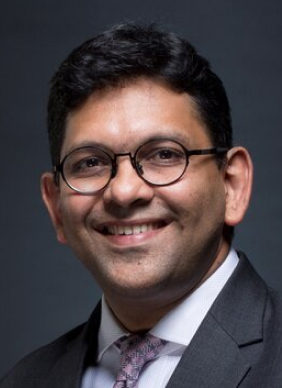 Kalpen Parekh
Managing Director & CEO of DSP Investment Managers Pvt. Ltd.
Kalpen Parekh has over two decades of experience in finance and asset management. Prior to joining DSP, Mr. Parekh was responsible for growing businesses at IDFC Mutual Fund, Birla Sun Life Asset Management Company Ltd., and ICICI Prudential Asset Management Company Ltd. He is passionate about behavioural finance and believes that investor behaviour is one of the most crucial aspects to a good investment experience. Mr. Parekh has undertaken various initiatives in the organisations that he has worked with to highlight the importance and learnings of behavioural finance across the value chain. Mr. Parekh holds a master's degree in management studies in finance from the Narsee Monjee Institute of Management Studies and a bachelor's degree in chemical engineering from Bharati Vidyapeeth, Pune.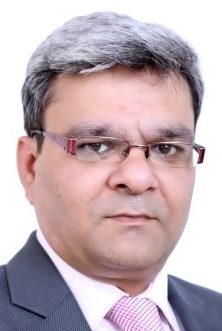 Kishor Bagri, CFA
Kishor has experience of more than 22 years across multiple industries and functions including 15 years in capital markets. He has worked across the investment chain including research, portfolio management and investment sales. He was with Edelweiss Securities where he headed the Corporate Access function. He previously worked with ING Investment Management as Senior Vice President & Portfolio Manager, managing INR 2,000 crore of AUM including INR 400 crore of offshore assets. During his 8 year stint at ING, he worked across investment styles such as fundamental, quantitative etc. He also managed funds and multi-manager portfolios which were later subsumed in the quantitative strategies – the focus area of the business. His capital market stint began with Dimensional Securities Pvt. Ltd. where he was a Research Analyst, involved in bottom-up equity research across sectors, investment strategy, opportunistic and event-based trading ideas etc. Kishor has also worked in various roles and functions including sales, business development in financial services, FMCG and the Telecom industry. He is a CFA charterholder and has completed his MBA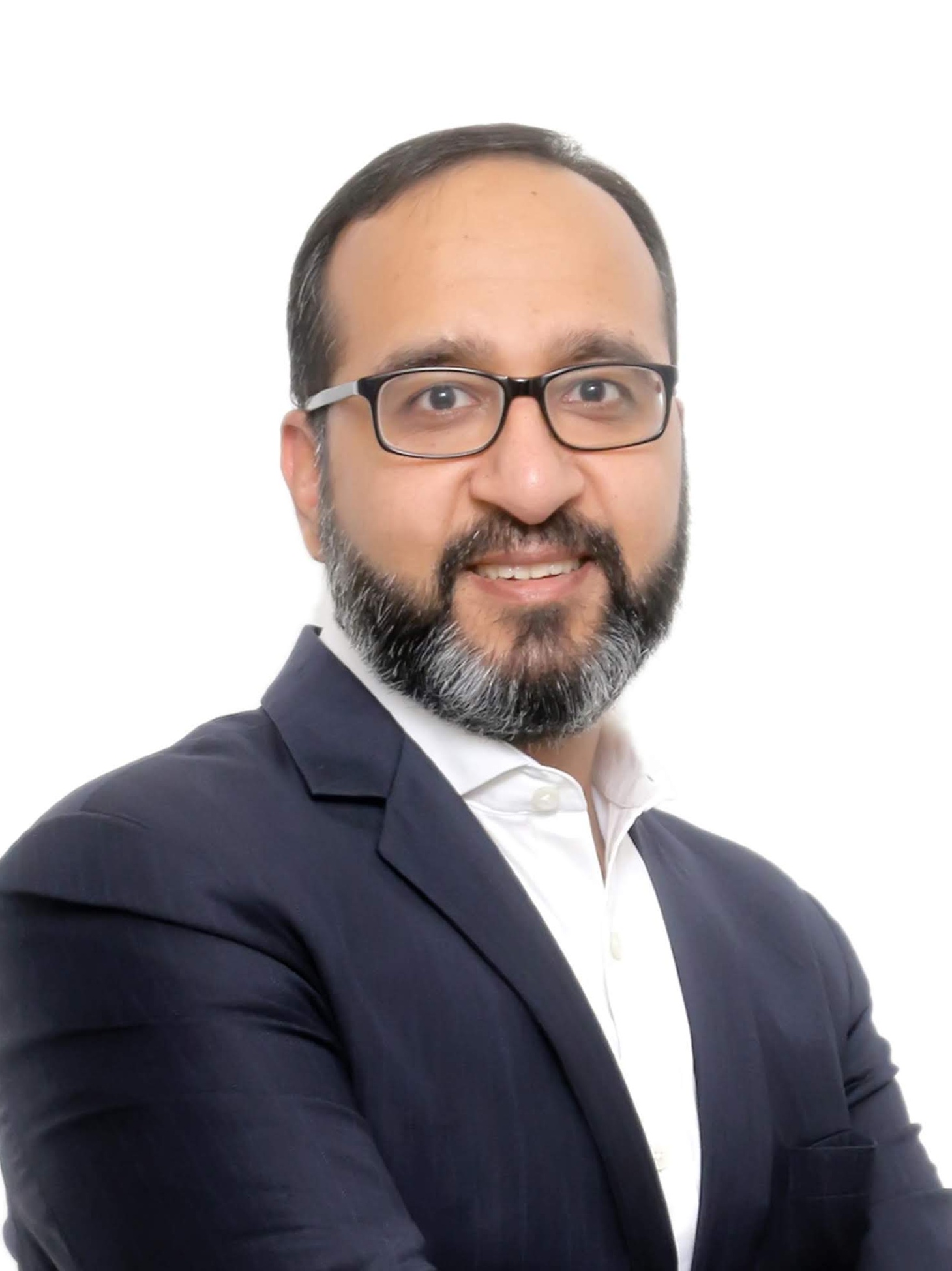 Mr. Jitendra Chawla, CFA
Jitendra is Vice President – Investment Solutions at Deutsche Bank Private Wealth Management. He has more than 20 years' experience in wealth management industry, having previously worked with organizations like Kotak Wealth Management, Citigroup, ABN AMRO Bank and Standard Chartered Bank. A CFA Charterholder and an active volunteer since 2012, he also serves as a Director on the board of CFA Society India and chairs the Public Awareness Committee.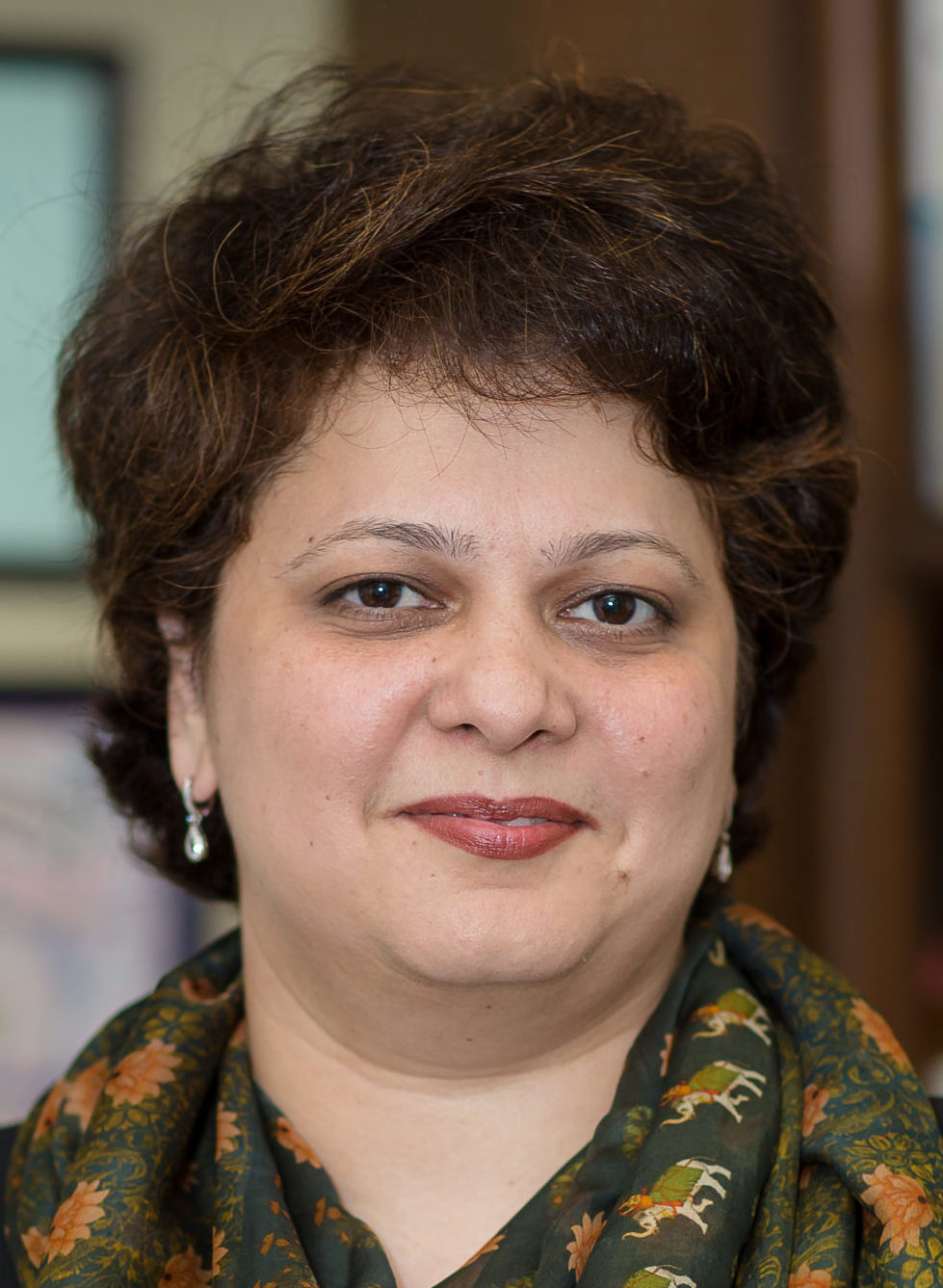 Mrin Agarwal
Mrin has more than 24 years of experience in wealth management and has worked with Citibank, Deutsche Bank and Birla Sunlife. She has extensive experience in investment advisory and banking, debt and stock markets. Mrin was an Independent Investment Advisor, managing a multi-family office for exceptionally high net worth clients, prior to starting Finsafe. Mrin founded Finsafe, a financial education organisation in 2014, focused on equipping Indians with strategies to handle their money based on goals, growth, and safety. The company has already impacted over 60,000 people in the last 7 years of its journey. Mrin is also the co-founder of Womantra, a financial awareness program for women, professionals or otherwise. She has won the CNBC Grand Jury Prize for work done towards financial education & inclusion in the UTI CNBC Financial Advisor Awards 2015 & 2017. Mrin has been interviewed by Zee Business, CNBC, ET Now, Bloomberg Quint, Moneycontrol, Radio One & Hubbis. She regularly contributes articles to print (including monthly columns in Mint, Moneycontrol, Deccan Herald), Business Standard, Economic Times and Online media. She has been a judge on the Zee Business show "Hunt for India's smart investor 2015" and "Sensex ka sultan". Mrin has also been the treasurer at FICCI-FLO, Bangalore chapter and is a Sheroes Mentor. Mrin's relentless passion for financial education is aimed at addressing India's financial literacy gap and transforming the economy through empowering people to make informed choices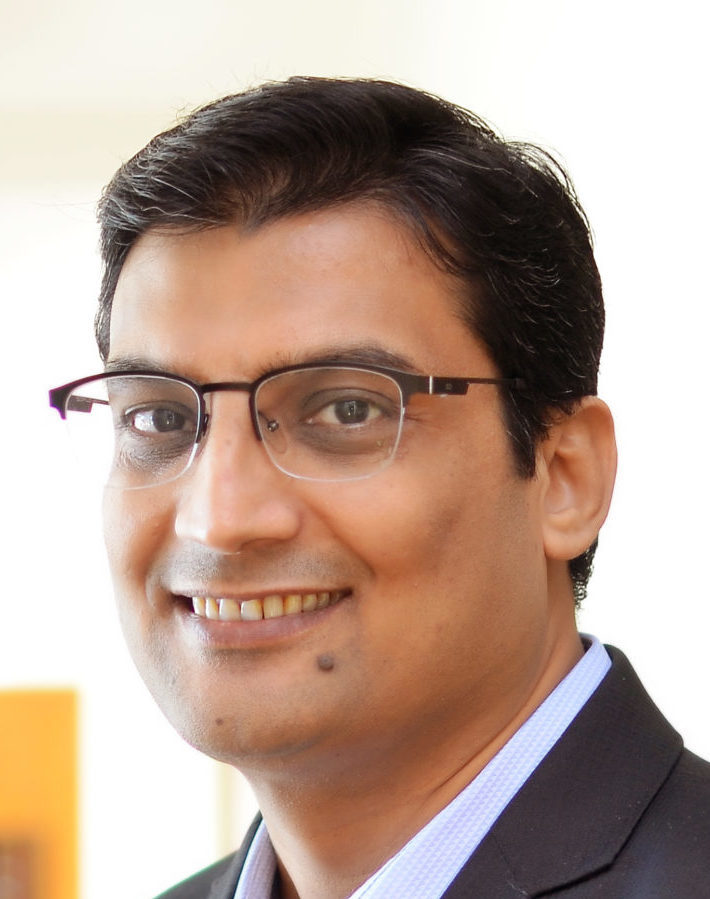 Navneet Munot, CFA
Navneet is the Chairman of CFA Society India. He has over 25 years of rich experience in Financial Markets. Presently, he is the Managing Director and CEO of HDFC Asset Management Company. Prior to this he served as the Chief Investment Officer at SBI Funds Management where he spearheaded investments worth over USD 42 billion across various asset classes in mutual fund and segregated accounts. In his previous work stints he has served as the Executive Director & Head – multi–strategy boutique with Morgan Stanley Investment Management, Chief Investment Officer – Fixed Income and Hybrid Funds at Birla Sun Life Mutual Fund and worked in various areas such as fixed income, equities and foreign exchange. His articles on matters related to financial markets have been widely published. Navneet is a qualified Chartered Accountant & holds Postgraduate in Accountancy & Business Statistics and FRM. He is also a Charterholder of the CFA Institute and CAIA Institute.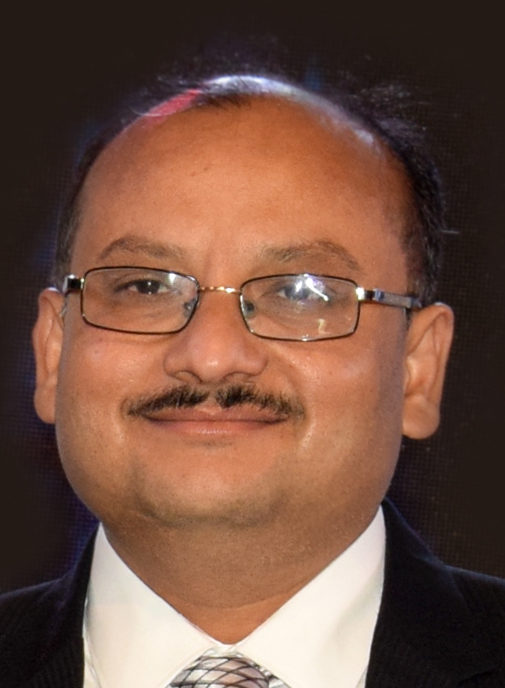 Neeraj Chokshi
Neeraj Chokshi is the Co-founder and promoter of N J Group of companies since 1994, currently working in the capacity of Jt. Managing Director in the holding company. Graduate in business management from Sardar Patel University in the year 1992. A Certified Financial Planner, from the Financial Planning Standard Board (FPSB India ) affiliated with FPSB USA , an Associate of Insurance Institute of India and a Certified Trust & Estate Planner (CTEP) from American Association of Management. In 1994, immediately after graduation started as a co-founder and promoter of NJ India Invest Pvt Ltd the flagship company of the NJ Group , head-quartered in Surat and engaged in distribution of mutual funds .Presently , NJ India Invest Pvt Ltd is one of the largest mutual fund distribution company in India. Currently it has a presence in India across 100 locations, with an employee strength of over 1500, 35000 financial advisors 25,00,000 customers and 10 billion dollars (75000 crores INR) of Assets Under Advice. Along with Mr Jignesh Desai have been responsible in creating the NJ Group business across mutual fund distribution, investment advisory, portfolio management services, real estate development, information technology, training and education and insurance broking. NJ has won several awards for outstanding sales performance for mutual fund sales from most of the asset management companies at national level across all the categories of distributors including domestic and foreign banks. Mr Neeraj Choksi has served as the member of the SEBIs Mutual Fund Advisory Committee for six years (2011-2017). Apart from that has been active across various groups and sub committees formed by SEBI including the recent Working Group instrumental in proposing the changes in Portfolio Management Services regulations. Currently acting as the member of the CDSL Business Advisory Committee, NSDL Business Advisory Committee, BSE Capital Market Committee, NSE Trading Members Advisory Committee

Actively involved as a trustee in NJ Charitable Trust, working towards the upliftment of underprivileged children by providing quality education and education resources. Also an active Rotarian since 1996. Have been the recipient of the "Outstanding Young Business Man of the year Award" for the year 2008 by Junior Chamber at the Zonal level.

Nitin Singh
Managing Director & CEO, Avendus Wealth Management
Nitin is the MD & CEO of Avendus Wealth Management. He has over two decades of rich experience in private banking, asset management and wealth management. His role and responsibility at Avendus include leading a team of high performing private bankers, product specialists, portfolio managers and strategic business functions to serve large UHNI clients, family offices and treasuries spread across India. Nitin joined Avendus from Standard Chartered Bank where he was Managing Director & Head of the Wealth Management business, that comprised of 300+ team members. Under his leadership, the business recorded assets under management and custody of USD 14 billion in 2019. Nitin was also on the Board of Standard Chartered Securities India and a member of the Country Management Team for Standard Chartered Bank.Prior to joining Standard Chartered, he spent 17 years with HSBC in a variety of roles, with his last role as the Global Head of Fund Strategy for HSBC Private Bank, based in London. At HSBC, he managed an AUM of USD 40 billion. He established the global funds desk at HSBC with responsibility for fund selection, strategic partnership programs with asset managers, and led the distribution efforts for mutual funds and ETFs across the Private Bank customer base globally. Nitin was also a member of HSBC Private Bank Global Investment Committee.Nitin holds an MBA degree from IIM, Bangalore and is a graduate in Economics from Delhi University.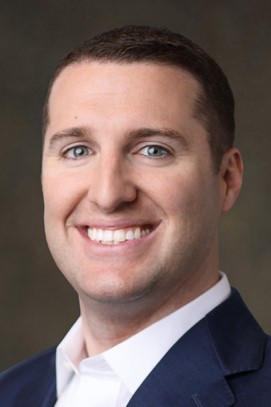 Philip R. Huber, CFA®
CIO, Savant Wealth Management
Phil is the Chief Investment Officer of Savant Wealth Management and a member of the firm's Investment Committee. He has been involved in the financial services industry since 2007. Prior to joining Savant, Phil was employed at a global asset management company where he worked closely with financial advisors to develop investment strategies for their clients. He earned a bachelor's degree in finance from the Kelley School of Business at Indiana University. He is a member of the CFA Society of Chicago. Phil has been featured in a number of notable media outlets, including The Wall Street Journal, The New York Times, Investment News, City Wire RIA Magazine, and Bloomberg TV. From 2018-2020, he was named one of Investopedia's Top Financial Advisors. He produces his own investing blog, bps and pieces.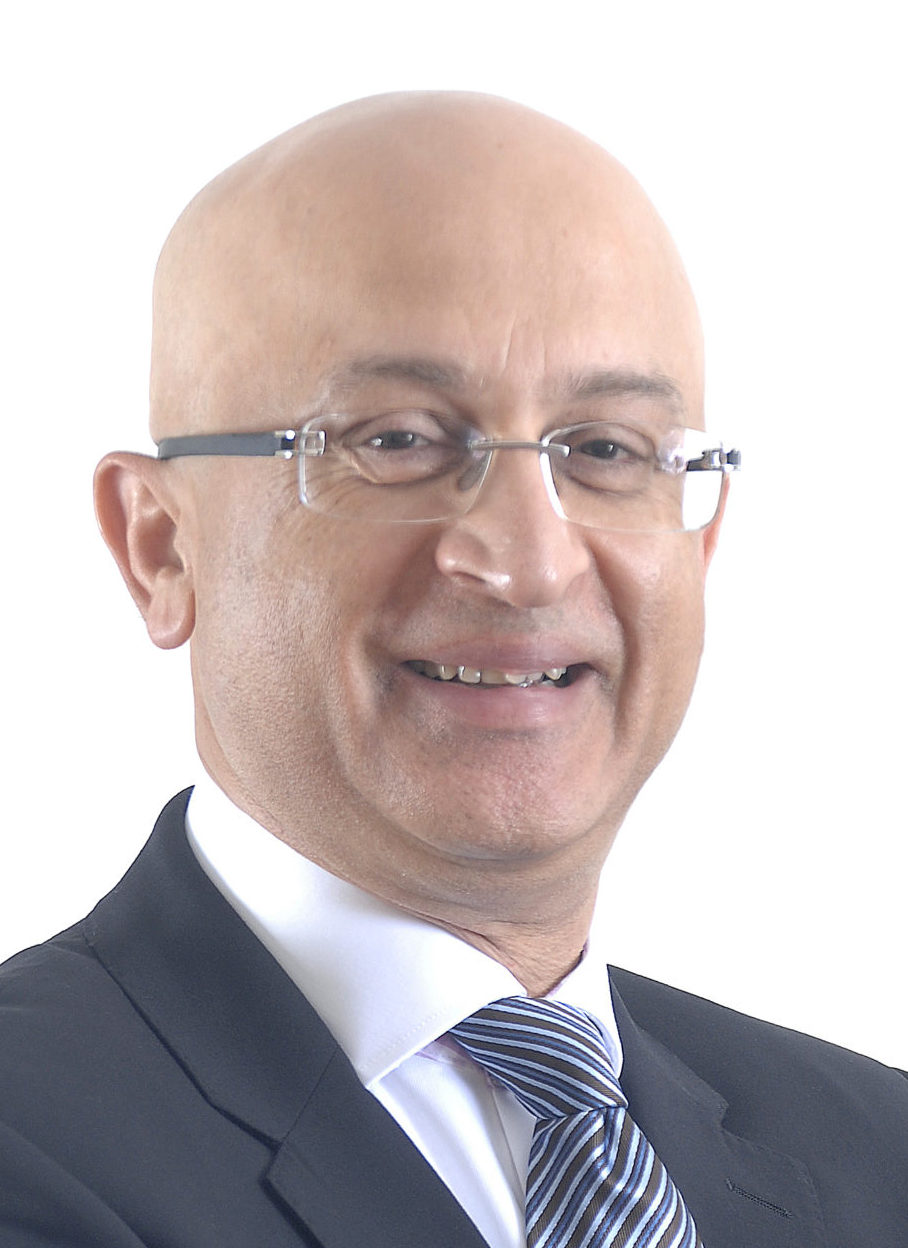 Rajesh Saluja
CEO & Managing Director, ASK Wealth Advisors
Mr. Saluja joined ASK Group in December 2006 to set up the Wealth Advisory and Multi-Family Office business. He has over 25 years of experience in Wealth and Capital Management business. Prior to joining ASK Wealth Advisors, Mr. Saluja worked with Standard Chartered Bank as the Business Head - Priority Banking and Deposits for the wealth management business in India. Mr. Saluja is an Honorary Chartered Wealth Manager (CWM) from American Academy of Financial Management, and holds a Bachelor's degree in Maths and Economics along with a Master's in Marketing Management from the University of Mumbai.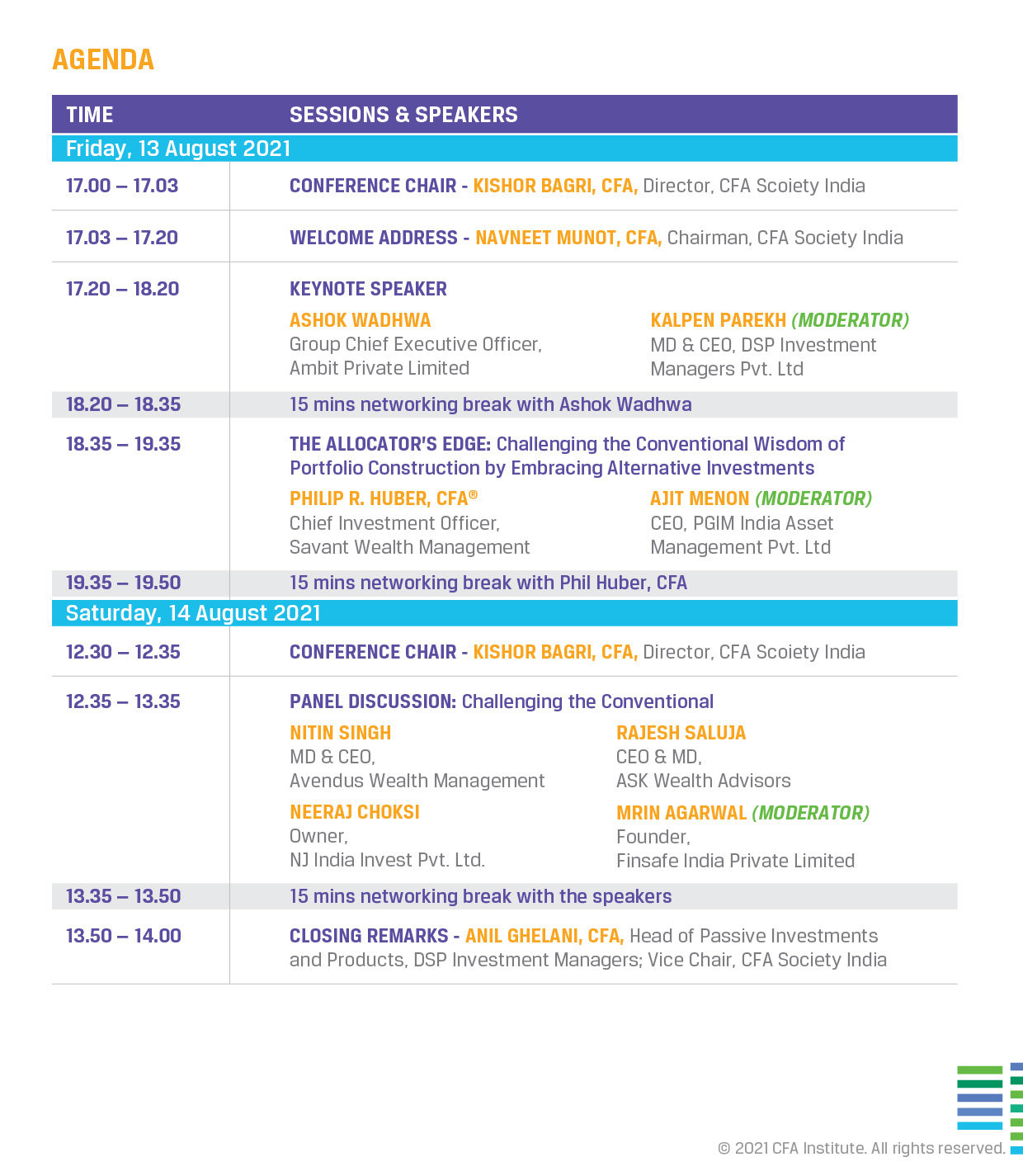 Member of CFA Society India: Free
Member of any CFA Societies: Free
Passed Level III of the CFA® Program: INR 1200
CFA Program Registered Candidates: INR 1200
Non-Members: INR 1500
*Prices cover all 2 days of the conference.
*Avail 20% Early bird Discount till 21st July 2021  
#DidYouKnow PROFESSIONAL DEVELOPMENT PROGRAMS organised by CFA Society India are free for their Members, RENEW  your Membership today for the year 2021-2022 and attend these programs for free.
Cancellation Policy: No refunds will be issued for any cancellations received within 48 hours of program starts. Substitutions from the same company are accepted with fee adjustment, if appropriate. Sharing of registrations is not permitted.
CFA Institute members can claim  5 PL credit by providing their CFA Institute ID number when registering.
This event is eligible under the Global CFA Society Passport Program. Members of any CFA member society could attend it at the local member price.
2021-8-13 17:00
2021-8-28 13:00
Asia/Kolkata
6th India Wealth Management Conference, 2021
Challenging the Conventional Wealth Management Industry is at an interesting cross roads. Even as the costs of the pandemic are still being incurred across the globe, the K shaped recovery has ensured that the Wealth Management Industry didn't suffer as much as many other parts of the economy. The increased reliance on technology, cheaper fees,
Online
Save Event to Calendar