AGMs in times of disruption: Why they matter, and how should investors prepare
May 25, 2021
5:30 PM - 6:30 PM IST
We are pleased to announce the upcoming webinar on Annual General Meetings (AGMs), on 25th May 2021, 5.30 pm IST".
Annual general meetings (AGMs) provide a platform for direct participation by shareholders in the affairs of the company through voting, Q&A and discussion. While a few AGMs have taken a mythical quality over the years, like the Berkshire Hathaway or Reliance Industries' annual gatherings, many have been thinly attended and formulaic, with slick corporate presentations, tedious Q&A, followed by refreshments.
Covid-19 has re-cast shareholder meetings in fundamental ways, even as the value of transparent engagement during times of crisis has never been higher. The response – virtual AGMs – has its own advantages and disadvantages over physical AGMs and has been a subject of intense discussion. Regardless of how the meetings evolve, their effectiveness depends, in part, on well-informed shareholders. We believe that shareholders and those who manage shares for others need to know their rights in order to make informed, responsible investment decisions.
In this webinar, we will present the highlights from our latest edition of An Investor's guide to shareholder meetings. Our panel of experts will debate how AGMs are evolving, why they matter, and how shareholders can play their role as responsible shareowners.
Opening Marks: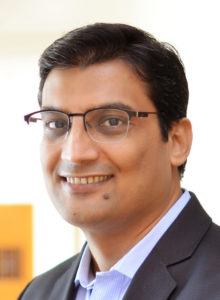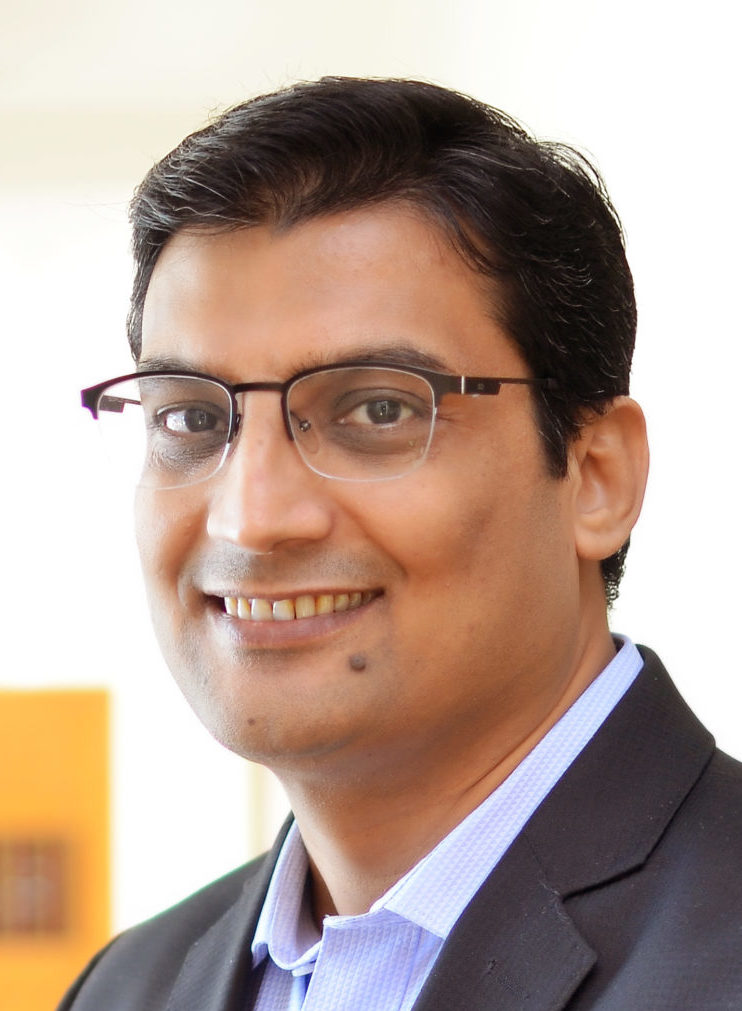 Navneet Munot, CFA is the Chairman of CFA Society India. He has over 25 years of rich experience in Financial Markets. Presently, he is the Managing Director and CEO of HDFC Asset Management Company. Prior to this he served as the Chief Investment Officer at SBI Funds Management where he spearheaded investments worth over USD 42 billion across various asset classes in mutual fund and segregated accounts. In his previous work stints he has served as the Executive Director & Head – multi–strategy boutique with Morgan Stanley Investment Management, Chief Investment Officer – Fixed Income and Hybrid Funds at Birla Sun Life Mutual Fund and worked in various areas such as fixed income, equities and foreign exchange. His articles on matters related to financial markets have been widely published. Navneet is a qualified Chartered Accountant & holds Postgraduate in Accountancy & Business Statistics and FRM. He is also a Charterholder of the CFA Institute and CAIA Institute.
Keynote Speaker: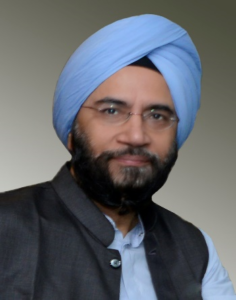 Amarjeet Singh, working with SEBI for the last 25 years has extensive experience in regulation and supervision of securities markets. He is presently working as Executive Director in charge of Corporate Finance Department dealing with Primary Market reforms, Issuance and listing of securities, Corporate governance, Corporate restructuring, Delisting etc. He also heads the Department of Economic Policy and Analysis at SEBI. Earlier between 2010 and 2017, he was heading the front office of Chairman, SEBI as his Executive Assistant and also the Office of International affairs. In his earlier stint, he headed the Northern Regional Office of SEBI at New Delhi from 2005 to 2009. Mr. Singh has been involved in various international regulatory initiatives. He has acted as Sherpa for SEBI's representation on the Board of International Organization of Securities Commissions (IOSCO) for 7 years. He chaired the Assessment Committee of IOSCO during 2016-18 and steered an assessment program for conducting thematic assessments at the global level. He represents SEBI as a part time member on the board of National Financial Reporting Authority and on the board of Governors of the Indian Institute of Corporate Affairs. During 2017-19, he was on the Board of National Institute of Securities Market (NISM), an institute founded by SEBI. He has represented SEBI on numerous Committees set up by Reserve Bank of India (RBI) and Government of India. In the recent years, his nomination on such committees include Member of committee on Core Investment Committee set up by RBI in 2019 post ILFS fiasco, Member of Committee set up by Ministry of Corporate Affairs on Corporate Social Responsibility (2019) and Insolvency Law Committee (2018). Apart from an MBA, he holds a Master's degree in Economic Policy Management from Columbia University, NY, USA. He is a Member of the India Advisory Board, Newcastle University Business School, UK. He is a recipient of Rotary Foundation Educational Award, 2000 for promoting leadership development and international understanding by Rotary International, USA.
Panelist: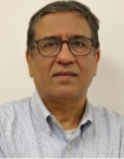 Amit Tandon is the founder and ¬¬managing director of Institutional Investor Advisory Services India Limited (IiAS). Before IiAS, Amit was the managing director and CEO of Fitch Ratings: India between October 2001 and June 2011 And prior to joining Fitch he was with the ICICI group for 17 years. He has been a member of the Kotak Committee on corporate governance and has been a member of the Reserve Bank of India's Technical Advisory Committee on Money, Foreign Exchange and Government Securities Markets. Amit Tandon studied Economics at St. Stephens College, Delhi University, is an MBA (FMS, Delhi), and has an MPhil in Economics and Politics of Development from the University of Cambridge.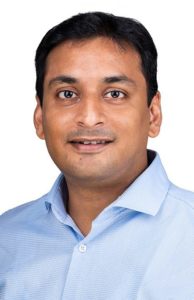 Ashwini Damani, CFA is a Finance professional with 12 years of experience in a wide variety of roles such as IFRS Implementation, Finalisation of Accounts, Due Diligence, and Corporate Law. He has worked with Big 4 Audit Firms and MNC's like Lafarge and GE T&D in Financial Reporting and IFRS implementation. He has been cutting teeth in Equity markets since 2007 being an Independent analyst primarily managing personal/family investments. He believes a deep experience in Financial Reporting along with Equity market exposure has allowed him to identify specific accounting issues and lacunae across various sectors/companies. Ashwini currently works with Ratnabali Investments Pvt. Ltd., a family office based in Kolkata. He is a CFA Charterholder and had cleared Chartered Accountancy in his first attempt. He has also done a Certificate Course in IFRS.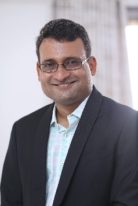 Sivananth Ramachandran, CFA (Siva) is the Director of Capital Markets Policy, India at the CFA Institute. In his role, he is responsible for advocating policy positions on issues that impact Indian capital markets, including corporate governance, ESG, and pensions, to name a few. Siva was part of a Securities and Exchange Board of India (SEBI) working group that reviewed the related party transaction regulations. He is frequently quoted in media. Siva has over thirteen years of experience in financial services. Prior to joining the CFA Institute, Siva spent five years at Morningstar, and led their global index product development team. He also served as a spokesperson for sustainability at Morningstar India. Prior to his time at Morningstar, Siva spent nearly five years at MSCI where he co-authored research papers on small cap investing, portfolio construction, and economic exposure. Siva has an MBA from the Indian Institute of Management, Lucknow. He also holds the Chartered Financial Analyst (CFA) and Professional Risk Management (PRM) designations, and the Fundamentals of Sustainability Accounting (FSA) credential provided by Sustainability Accounting Standards Board (SASB).
Moderator: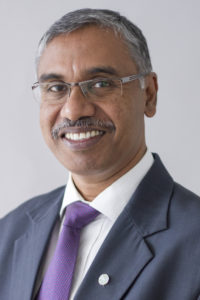 Vidhu Shekhar, CFA, CIPM, is the country head of CFA Institute in India. He is responsible for advancing the mission of CFA Institute and supporting CFA charterholders in India. Mr. Shekhar is a seasoned financial and investment professional with over 30 years of industry experience in India and abroad. Previously, he was vice president, New Products and Business Excellence, National Stock Exchange (NSE) of India, overseeing new product initiatives in debt and equity markets. He also contributed to the development of Indian financial markets through his participation in the work of various committees, including the Dr. Patil Committee on Corporate Bonds and Securitisation, the Raghuram Rajan Committee on Financial Sector Reforms, and the most recent being Primary Market Advisory Committee (PMAC) at SEBI. Prior to that, Mr. Shekhar served as senior vice president at IDBI Capital Markets and managing director at E*Trade Systems India Limited. Mr. Shekhar completed his postgraduate diploma in management from the Indian Institute of Management Ahmedabad in 1987 and holds a bachelor's degree in physics (Honours) from the University of Delhi.
| | |
| --- | --- |
| This event is qualified for 1.0 PL credit hours for CFA Society India members | Global Passport Accredited Programme Allows members of participating CFA societies to attend each other's society events at the local member price |
2005-12-28 5:30 pm
2005-12-28 6:30 pm
Asia/Kolkata
AGMs in times of disruption: Why they matter, and how should investors prepare
We are pleased to announce the upcoming webinar on Annual General Meetings (AGMs), on 25th May 2021, 5.30 pm IST". Annual general meetings (AGMs) provide a platform for direct participation by shareholders in the affairs of the company through voting, Q&A and discussion. While a few AGMs have taken a mythical quality over the years,
Online
Save Event to Calendar