Annual Report Analysis – Going beyond management discussion & analysis
November 7, 2020
11.00 am - 1.00 pm
We are pleased to invite you for our upcoming virtual workshop by Sandeep Gupta on 7th November 2020 11.00 am to 1.00 pm IST
One of the most awaited documents is the finance world is Berkshire Hathaway annual letter to shareholders. While Mr Buffet lays bare these thoughts on the year gone by the annual report has much to offer beyond just the letter. Back home we face similar challenges, with regular conference calls, TV interviews and detailed quarterly presentations – the Annual Report which was the most sought after company communique does seem to have lost a bit of its sheen. Add to that the complexity of changes on new accounting standards, tax regimes etc, has made Annual reports a really verbose document to peruse.
Assessing the business realities by reading beyond the glossy and professionally crafted annual report along with keeping a keen eye on governance practices has become imperative in recent times. To allay some of these concerns we present a workshop to help us dig beyond just the MD&A. It will help you use annual report as a tool in your research process in the best possible way.
Learning outcomes:
Understanding quality of earnings

Cashflow analysis

Asset Quality analysis

Liabilities and off-balance sheet liabilities analysis

Understanding Capital Allocation

Judging the Governance
Register soon, limited seats available!
ABOUT THE SPEAKER: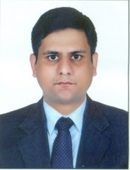 Sandeep Gupta has more than 12 years of rich experience with leading domestic brokerage houses, specialising in differentiated research offering. Sandeep does an in-depth ESG & forensic analysis of the available public financial information & critically analyse various accounting / governance related aspects of large & popular companies in India.. Previously, he worked as a Credit Risk Manager with leading private sector banks for 5 years. Sandeep is a Chartered Accountant by qualification.
For more details visit his Linkedin profile: https://www.linkedin.com/in/sandeep-gupta-24060b1b/
EVENT DETAILS:
DATE: Saturday, November 7th 2020 | TIME: 11.00 a.m. – 1.00 p.m.
Registration: 
Only for CFA Society Member Mumbai: Free
| | |
| --- | --- |
| This event is qualified for 2.0 PL credit hours for CFA Society India members | |
2020-11-7 11:00 am
2020-11-7 1:00 pm
Asia/Kolkata
Annual Report Analysis – Going beyond management discussion & analysis
We are pleased to invite you for our upcoming virtual workshop by Sandeep Gupta on 7th November 2020 11.00 am to 1.00 pm IST One of the most awaited documents is the finance world is Berkshire Hathaway annual letter to shareholders. While Mr Buffet lays bare these thoughts on the year gone by the annual
Online
Save Event to Calendar