Assessing Transparency of Indian Banking System's Public Risk Disclosure Regime – A Regulation Based Approach
July 6, 2021
5:30 PM - 6:30 PM IST
We are pleased to announce the upcoming webinar on Assessing Transparency of Indian Banking System's Public Risk Disclosure Regime – A Regulation Based Approach, on 6th July 2021, 5.30 pm IST".
Transparency in public disclosures is key to the effective functioning of market disciplining mechanism in the banking system. Market disciplining, along with prudential regulations and regulatory supervision, work towards disciplining the risk-taking activities of financial institutions and help maintain systemic stability.
In this webinar, Dvara Research presents their paper assessing the regulatory public disclosure regime of the Indian banking sector, particularly those applicable to scheduled commercial banks (SCBs), urban cooperative banks (UCBs), regional rural banks (RRBs), and non-banking finance companies (NBFCs) and comment on the level and quality of disclosures enabled by these regulations.
The paper is available here. 
Speaker: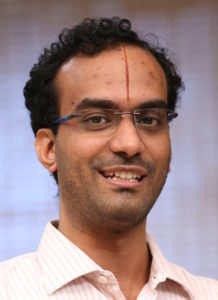 Madhu Srinivas, Senior Policy Research Associate, Dvara Research 
Madhu is an experienced public policy professional with close to a decade of experience in the financial sector. His main areas of expertise are Banking Regulation, Consumer Protection and Financial Inclusion. He has also provided research support and policy inputs to many regulatory committees setup by Reserve Bank of India and Securities and Exchange Board of India. In addition to his research and policy work, he also writes on issues pertaining to the Indian banking sector in leading financial dailies like Bloomberg Quint, Livemint and Moneycontrol. He has completed his PGDM from the Institute for Financial Management and Research and is a certified Financial Risk Management professional by GARP. He has completed his PGDM from the Institute for Financial Management and Research and is a certified Financial Risk Management professional by GARP.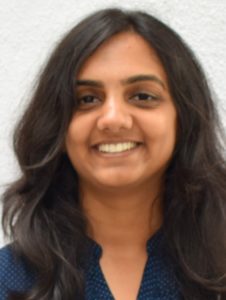 Sowmini Prasad, Research Associate, Dvara Research
Sowmini's focus areas include design of insurance distribution systems, regulation and supervision of banking system participants, consumer protection, and commercial health insurance. She is currently working on studying the low levels of penetration of life insurance in India through a supply side lens. This research is focussed on the regulatory framework around life insurance distribution system in India, including channel and incentive structure design. She holds a master's degree in Public Policy from National Law School of India University, Bengaluru and is a qualified Chartered Accountant.
Moderator: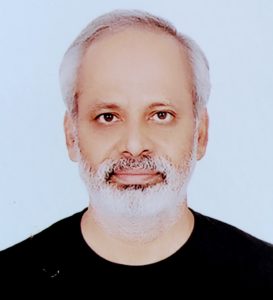 Sampath Kumar, Expert on Financial Sector Research 
Sampath has worked in varied fields including accounting, business consulting and financial services over the past 32 years. He has researched the financial services industry for the past 25 years, initially as Credit Analyst with ICRA Ltd, later as equity analyst with various firms including Goldman Sachs, IIFL Institutional Equities and ABN AMRO Asia Equities. He has varied experience in business consulting as well. He is a Chartered Accountant by qualification.
REGISTRATION:
CFA Society India members: Free | CFA Level 3 Cleared: INR 100 | CFA program candidates: INR 100 | Others: INR 150
| | |
| --- | --- |
| This event is qualified for 1.0 PL credit hours for CFA Society India members | Global Passport Accredited Programme Allows members of participating CFA societies to attend each other's society events at the local member price |
2021-7-6 5:30 pm
2021-7-6 6:30 pm
Asia/Kolkata
Assessing Transparency of Indian Banking System's Public Risk Disclosure Regime – A Regulation Based Approach
We are pleased to announce the upcoming webinar on Assessing Transparency of Indian Banking System's Public Risk Disclosure Regime – A Regulation Based Approach, on 6th July 2021, 5.30 pm IST". Transparency in public disclosures is key to the effective functioning of market disciplining mechanism in the banking system. Market disciplining, along with prudential regulations
Online
Save Event to Calendar