Career Insights into Asset Management in India
June 16, 2020
5:30 PM - 6:30 PM IST
We are pleased to announce the upcoming "Career Insights into Asset Management in India". 
CFA Society India is pleased to host Gauri Pande, CFA, who will take us through the below:
Asset management has always attracted the best financial talent, in India and abroad. This webinar will provide an overview of the business and its various functions; the different players and investment styles in the market; and of course, how to make a career in this industry.
ABOUT THE SPEAKERS: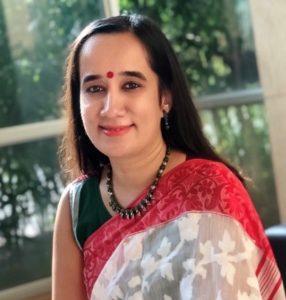 Gauri Pande, CFA, completed a 15 year stint at Morgan Stanley Investment Management as COO, Portfolio Specialist and Head of Trading desk. She oversaw USD 5 Bn in investment across India and other emerging markets for their funds, besides being a part of the Morgan Stanley Asset Management leadership team in India.  Since then, she has taken up visiting teaching assignments at the Indian Institutes of Management and consulting assignments with the CFA Institute. Her areas of expertise are investing in capital markets, emerging markets and women in management.  Gauri is also passionate about handlooms and the textile heritage of India.
MODERATOR: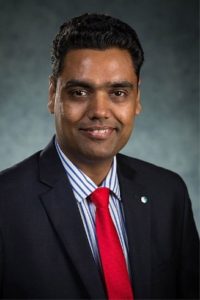 Biharilal Deora, FCA, CFA, CIPM is an accomplished finance professional with a global market perspective. Prior to joining Abakkus, he was managing corporate, family office and university clients, bringing an investment expertise that spans all asset classes. He is also a subject matter expert across a range of tax, accounting, pension, risk management, and capital market policies. Mr. Deora is a regular visiting faculty member for advanced finance programs and is currently pursuing a PhD with Symbiosis University.  He began his career as a financial analyst – at Credit Suisse and Fidelity Investments amongst others – where he gained knowledge across a range of sectors, including oil and gas and commodities in the US, Europe and Asia and holds a masters in Commerce degree from Veer Narmad South Gujarat University, amongst being a Rank holder chartered accountant, Certified Financial planner, CFA Charter holders and other certificates.
REGISTRATION:
CFA Society India members: Free | CFA Level 3 Cleared: INR 100 |
CFA program candidates: INR 100 | Others: INR 150
2020-6-16 5:30 pm
2020-6-16 6:30 pm
Asia/Kolkata
Career Insights into Asset Management in India
We are pleased to announce the upcoming "Career Insights into Asset Management in India".  CFA Society India is pleased to host Gauri Pande, CFA, who will take us through the below: Asset management has always attracted the best financial talent, in India and abroad. This webinar will provide an overview of the business and its
Online
Save Event to Calendar