CEO's Insights: Board Diversity, does it matter?
July 24, 2020
5:30 pm to 6:30 pm
We are pleased to announce the upcoming webinar with Amit Tandon, Managing Director- IIAS & Zarin Daruwala, CEO- Standard Chartered Bank, India.
Multiple studies point out the merits of board diversity. In particular, having more women on a company's board is important. Christine Lagarde, the current President of the European Central Bank, quipped that "If Lehman brothers had been a bit more Lehman Sisters we would not have had the degree of tragedy that we had as a result of what happened".
Be that as may, not having enough gender diversity, is simply wrong.
In this webinar, Amit Tandon and Zarin Daruwala, will discuss the gender diversity question in relation to Indian companies.
Learning Outcomes:
Review corporate India's board diversity

Understand risk and missed opportunities in relation to gender diversity

Understand practical challenges in improving gender diversity
ABOUT THE SPEAKER: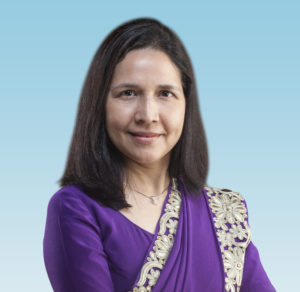 Zarin Daruwala has been the Chief Executive Officer of Standard Chartered Bank, India since 2016. In a career spanning over 30 years she has worked across all areas of banking ranging from wholesale banking, agri-finance, corporate finance, corporate planning, investment banking and credit. She was selected as one of the Top 30 most powerful women in Indian business by Business Today seven times and features in the coveted "BT Hall of Fame" for being a consistent performer. She was also named the 5th most powerful woman in business by Fortune India in 2019 and continues to be the highest ranked banker in the overall listing. A rank holder in Chartered Accountancy, Zarin has also won the President's gold medal, topping the all India Company Secretary exams. She has also been conferred the CA Business Achiever award by the Institute of Chartered Accountants of India.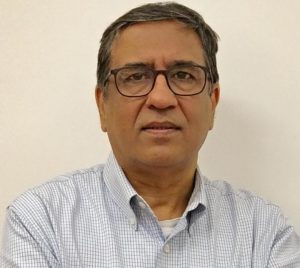 Amit Tandon is the founder and ­­managing director of Institutional Investor Advisory Services India Limited (IiAS). Before IiAS, Amit was the managing director and CEO of Fitch Ratings: India between October 2001 and June 2011 And prior to joining Fitch he was with the ICICI group for 17 years.
He has been a member of the Kotak Committee on corporate governance and has been a member of the Reserve Bank of India's Technical Advisory Committee on Money, Foreign Exchange and Government Securities Markets. Amit Tandon studied Economics at St. Stephens College, Delhi University, is an MBA (FMS, Delhi), and has an MPhil in Economics and Politics of Development from the University of Cambridge.  
EVENT DETAILS:
DATE: Friday, July 24th 2020 | TIME: 5:30 p.m. -6.30 p.m.
REGISTRATION:
CFA Society India members: Free
CFA Level 3 Cleared: Free
CFA program candidates: Free
Others: Free
This event is qualified for 1.0 CE credit hours for CFA Society India members

Global Passport Accredited Programme

Allows members of participating CFA societies to attend each other's society events at the local member price
2020-7-24 5:30 pm
2020-7-24 6:30 pm
Asia/Kolkata
CEO's Insights: Board Diversity, does it matter?
We are pleased to announce the upcoming webinar with Amit Tandon, Managing Director- IIAS & Zarin Daruwala, CEO- Standard Chartered Bank, India. Multiple studies point out the merits of board diversity. In particular, having more women on a company's board is important. Christine Lagarde, the current President of the European Central Bank, quipped that "If
Online
Save Event to Calendar