CFA Program and Exam: Update on the Changes
December 7, 2020
4.00- 5.00 pm
We are pleased to announce the upcoming webinar with Grace Yeung, Senior Director- Exam Development at CFA Institute on 7th December 2020, 4.00 pm IST.
Topics covered:
CFA Program and CFA Exam

Shift from paper-based testing to computer-based testing

December 2020 exam and deferral options
Overview:
The CFA Program is designed to equip candidates with the kind of expertise and real-world skills in investment analysis that will help advance careers in a highly competitive industry. Whether you are a practicing investment professional, a student, switching careers or looking to start a career in the investment management field, the CFA Program offers a way to move forward and achieve your professional goals.
CFA Institute is also modernizing how the exam is administered, while protecting the relevance and value of the CFA charter for the long term. Advances that come with our Computer Based Testing evolution include greater flexibility, faster results, an improved candidate experience, and an exam that reflects today's digital workplace.
Please register early as we have limits on number of delegates.
Speaker: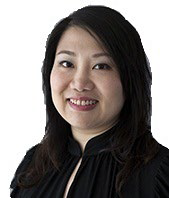 Grace Yeung, CFA, CPA, CPA (CA), CPA (Practising), is Senior Director, Exam Development, Asia Pacific of CFA Institute. Grace leads the global Level I exam development team consisting of over eighty worldwide consultants and staff. She is responsible for developing strategies and driving projects of the CFA Program and the Exam and the mission of CFA Institute. One of Grace's key projects is transitioning the CFA Exam from paper-based to computer-based. With her background and professional experiences in Asia Pacific, Grace outreaches to CFA Societies, standard setting bodies, practitioners and credentialing organisations in the region to seek insights and develop strategies that are relevant to the CFA Program and the Exam.
Grace has over twenty years of global experiences in the financial services and investment management industry. Prior to joining CFA Institute, Grace held the position of Senior Manager, Assurance, Financial Services and Asset Management of PwC Hong Kong. Her clients include global and regional asset managers in traditional and alternative investment spaces, hedge funds, private equity, venture capital, real estate and infrastructure. She led assurance and consulting projects including investment fund set-up, regulatory licensing and internal control compliance. Grace had assurance, consulting and financial services working experiences in United States and Canada.
Grace holds a Master of Economics from University of California at Berkeley and a Master of Laws, Corporate and Financial Laws from University of Hong Kong. She graduated as a Bachelor of Science with summa cum laude, distinction in Management Science, and Phi Beta Kappa from University of California, San Diego. She is a CFA charterholder, a Certified Public Accountant licensed with California, U.S.A., a Chartered Professional Accountant of Canada and a Certified Public Accountant (Practicing) at Hong Kong SAR. Grace is an active participant in the accounting standards roundtable panel of the Hong Kong Institute of Certified Public Accountants.
REGISTRATION:
CFA program candidates & CFA Program aspirants:  Free
| | |
| --- | --- |
| This event is qualified for 0.0 PL credit hours for CFA Society India members | Global Passport Accredited Programme Allows members of participating CFA societies to attend each other's society events at the local member price |
2020-12-7 4:00 pm
2020-12-7 5:00 pm
Asia/Kolkata
CFA Program and Exam: Update on the Changes
We are pleased to announce the upcoming webinar with Grace Yeung, Senior Director- Exam Development at CFA Institute on 7th December 2020, 4.00 pm IST. Topics covered: CFA Program and CFA Exam Shift from paper-based testing to computer-based testing December 2020 exam and deferral options Overview: The CFA Program is designed to equip candidates with the
Online
Save Event to Calendar