CIO's Insights: Investing in US Equities
May 29, 2020
5:30 PM - 6:30 PM IST
We are pleased to announce the upcoming webinar "CIO's Insights: Investing in US Equities".
US Equities has emerged as a distinct asset class for investors looking to diversify their portfolios. In this webinar, Bhavin Shah of Sameeksha Capital shares his insights about understanding the US Equity Markets, various options available to the Indian investors and the tax implications.
ABOUT THE SPEAKER: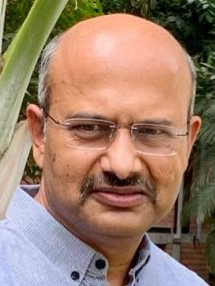 Bhavin Shah is among the most awarded equity investment professionals in the world having achieved an unprecedented streak of ten years of number One Rankings by the Global Institutional Investors for his work on Asian and Global technology sectors. In his career spanning over twenty years, Bhavin has played leadership roles in building from scratch three top ranked Institutional Equity franchises: Global (JP Morgan), Asian (Credit Suisse) and Indian (Equirus). Prior to joining the financial industry, he worked as Microprocessor design engineer and jointly designed the world's fastest Alpha Microprocessor and successfully registered two US patents. Bhavin set up Sameeksha Capital to manage his personal savings in an institutional setup and hence enable others to benefit from his expertise. Bhavin has appeared on business TV channels and Magazines across the globe to present his views on equities. He holds a MBA degree with Beta Gamma Sigma honors from the top ranked Booth school of Business at University of Chicago and a Master's degree in Computer Engineering from the University of California.
MODERATOR: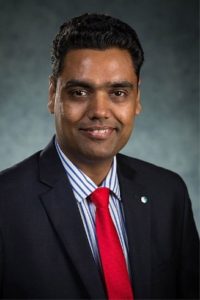 Biharilal Deora, CFA is a director at Abakkus Asset Manager LLP, an India-focused asset management company. His investment expertise spans a broad array of asset classes. Prior to joining Abakkus, Mr. Deora was managing corporate, family office, and university clients. He began his career as a financial analyst at leading financial services firms, such as Credit Suisse and Fidelity Investments. Mr. Deora holds a master's degree in commerce from Veer Narmad South Gujarat University. He is a top-ranking chartered accountant and a certified financial planner. Mr. Deora serves as a director on the board of CFA Society India and is a visiting faculty member for advanced finance programs.
REGISTRATION:
CFA Society India members: Free | CFA Level 3 Cleared: INR 100 |
CFA program candidates: INR 100 | Others: INR 150
This event is qualified for 1.0 PL credit for CFA Society India
2020-5-29 5:30 pm
2020-5-29 6:30 pm
Asia/Kolkata
CIO's Insights: Investing in US Equities
We are pleased to announce the upcoming webinar "CIO's Insights: Investing in US Equities". US Equities has emerged as a distinct asset class for investors looking to diversify their portfolios. In this webinar, Bhavin Shah of Sameeksha Capital shares his insights about understanding the US Equity Markets, various options available to the Indian investors and
Online
Save Event to Calendar