Disclosure Requirements in IFRS Standards – A Pilot Approach
September 7, 2021
5:30 PM - 6:30 PM IST
We are pleased to announce the upcoming webinar on Disclosure Requirements in IFRS Standards – A Pilot Approach, on 7th September 2021, 5.30 pm IST".
In this webinar, IASB Staff will provide members with an overview of the Board's proposed new approach to disclosure requirements in IFRS Standards, and the proposed new disclosures related to fair value measurements and employee benefits that the Board developed applying that approach. While investors following any sector may have views on the proposed new approach, we expect analysts following companies with significant exposure to defined benefit pension liabilities to be interested in the IAS 19 disclosure proposals, and analysts following companies with large balances in investments measured at Fair Value (Level 1-2-3 measurements eg. Banks/Insurers, Real Estate companies) to be interested in the IFRS 13 proposals. During the webinar, members will have an opportunity to provide input on the proposed approach to developing disclosure requirements in IFRS Standards and the new disclosure requirements for the Standards on fair value measurement and employee benefits.
Speaker: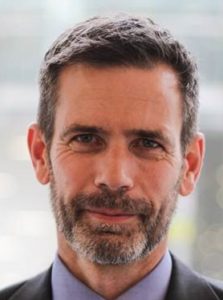 Nick was appointed as a member of the Board in 2017. He has 30 years of practical experience, mainly as a buy-side investor using and supporting the development of high-quality financial reporting. Mr Anderson joins from Janus Henderson Investors in the UK, where he served as global equity portfolio manager and head of equity research. He was responsible for overseeing the sharing of research and best practice across Janus Henderson's equity teams and served as the firm's contact for the Board's Investors in Financial Reporting programme. Mr Anderson has a degree in economics, University College, Durham.  He was a member of the UK Accounting Standards Board from 2007 to 2013 and a founding member of the Corporate Reporting Users' Forum (CRUF).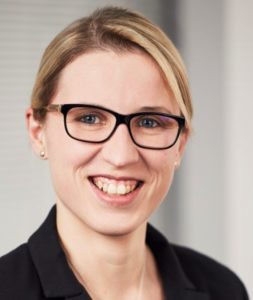 Kathryn Donkersley is part of the technical staff at the International Accounting Standards Board. Kathryn is the project lead on the Board's Disclosure Initiative—Targeted Standards-level Review of Disclosures project, which resulted in the publication of the Exposure Draft Disclosure Requirements in IFRS Standards—A Pilot Approach in March 2021.  Kathryn previously worked on IFRS 16 Leases and led the International Accounting Standards Board's activities to support implementation of that Standard. Prior to joining the IASB Technical Staff, Kathryn worked as a technical analyst at Tesco plc, providing IFRS support and training to the group and local finance teams. Kathryn previously worked as an audit manager for Ernst & Young in London, working with clients in the retail and technology sectors.
REGISTRATION:
CFA Society India members: Free | CFA Level 3 Cleared: INR 100 | CFA program candidates: INR 100 | Others: INR 150
| | |
| --- | --- |
| This event is qualified for 1.0 PL credit hours for CFA Society India members | Global Passport Accredited Programme Allows members of participating CFA societies to attend each other's society events at the local member price |
2003-6-21 5:30 pm
2003-6-21 6:30 pm
Asia/Kolkata
Disclosure Requirements in IFRS Standards – A Pilot Approach
We are pleased to announce the upcoming webinar on Disclosure Requirements in IFRS Standards – A Pilot Approach, on 7th September 2021, 5.30 pm IST". In this webinar, IASB Staff will provide members with an overview of the Board's proposed new approach to disclosure requirements in IFRS Standards, and the proposed new disclosures related to
Online
Save Event to Calendar