Ethics & Decision Making
October 16, 2020
4:00 pm to 5:00 pm
We are pleased to announce the upcoming webinar with Alan Lok  on 16th October 2020, 4.00 pm IST.
We are confronted with ethical dilemmas in our daily lives & more so as in our careers. What are the various situations which lead us to deal in ethical issues, how to ensure our professional conduct is not tainted by ethical issues & what constitutes a right choice. To demystify the choices & how to conduct ourselves professionally let's hear Alan Lok in this webinar
Learning outcomes:
How to handle ethical dilemmas in professional life

How does situational conflicts lead to ethical issues?

The framework for handling ethical dilemmas
Speaker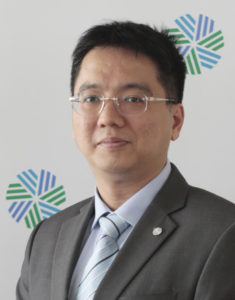 Alan Lok, CFA, FRM Director, Ethics Education & Professional Standards, Asia Pacific is responsible for engaging the growing CFA Institute member societies in Asia Pacific in advocacy work. In his role, Mr Lok works with member societies to advance awareness and adoption of CFA Institute ethics and standards, as well policy positions on financial market integrity issues. This involves outreach to local stakeholders, including the industry, financial regulator, and the public across the APAC markets. Alan also managed thought leadership research projects carried out by societies leaders as well as facilitating their advocacy activities on the Asia-Pacific Research Exchange (ARX) post publication.
Alan joined CFA Institute in February 2014 as the Director of Capital Markets Policy in the Standards & Advocacy Division (APAC) before moving to the role of Director, Society Advocacy Engagement (APAC) in January 2017. In that role, Alan has built up great relationships with society leaders and volunteers in the APAC region. Alan was also responsible for directing the establishment of the Asia-Pacific Research Exchange (ARX). Over the years, Alan has co-authored two monographs on portfolio pumping and market manipulation, submitted numerous regulatory consultation papers, written many blogs & articles and supported the Singapore Society in their Industry Research series in the Singapore Business Times.
During the decade prior to joining CFA Institute, Alan was the senior investment manager of a Chinese solar-energy conglomerate and was both a buy and sell-side research analyst in Singapore. During his 2 years in Mainland China, Alan has served as the visiting fellow of Xi An Jiao Tong University (西安交通大学). Prior to that, he has served as the Adjunct head of two modules in Nanyang Technological University (南阳理工学院).
Alan graduated with a degree in Electrical & Electronic Engineering from Nanyang Technological University in Singapore and holds a MBA from the University of Manchester in England. He also holds the FRM certification from the Global Association of Risk Professionals. Alan currently reads his doctorate degree from the University of Middlesex, London.
Moderator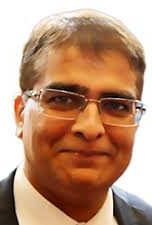 Rajendra Kalur, CFA has over 25 years' experience in financial services. He's served in leadership roles in MNC Bank, leading Asset Management Company & Investment Bank. He's also been a founder of two very successful Private Wealth Management companies. His last assignment was as founder / CEO of a leading private wealth management co which he co-founded. Currently he's a director on Board of CFA Society India & champions Advocacy related activities. He's a mentor / consultant to NGOs & startups. He's also a financial educator & trainer. An Economics honours, MBA from Cranfield School of Management, UK & CFA are his formal qualifications. He's also a long distance runner, cyclist & trekker.
REGISTRATION:
CFA Society India members: Free | CFA Level 3 Cleared: INR 100 | CFA program candidates: INR 100 | Others: INR 150
| | |
| --- | --- |
| This event is qualified for 1.0 PL credit hours for CFA Society India members | Global Passport Accredited Programme Allows members of participating CFA societies to attend each other's society events at the local member price |
2020-10-16 4:00 pm
2020-10-16 5:00 pm
Asia/Kolkata
Ethics & Decision Making
We are pleased to announce the upcoming webinar with Alan Lok  on 16th October 2020, 4.00 pm IST. We are confronted with ethical dilemmas in our daily lives & more so as in our careers. What are the various situations which lead us to deal in ethical issues, how to ensure our professional conduct is not
Online
Save Event to Calendar