Financial Talent Summit, 2021
June 3, 2021 - June 5, 2021
5:30 PM - 7:30 PM IST

The financial services industry has been remarkably resilient to the pandemic. It is not only growing, but also transforming itself rapidly in response to the new normal. Operating at the confluence of finance and technology, the industry today faces a disruptive yet exciting future.
CFA Society India is hosting the Financial Talent Summit 2021 to help members and candidates prepare themselves for this brave new world. Attend this one-of-a-kind career summit to:
Gain insights on developing your career in the disruptive times that lie ahead

Know what employers expect from finance professionals

Explore career opportunities with some of the top employers in finance

Attend industry-oriented workshops to gain practical experience

Receive career advice and guidance from top industry professionals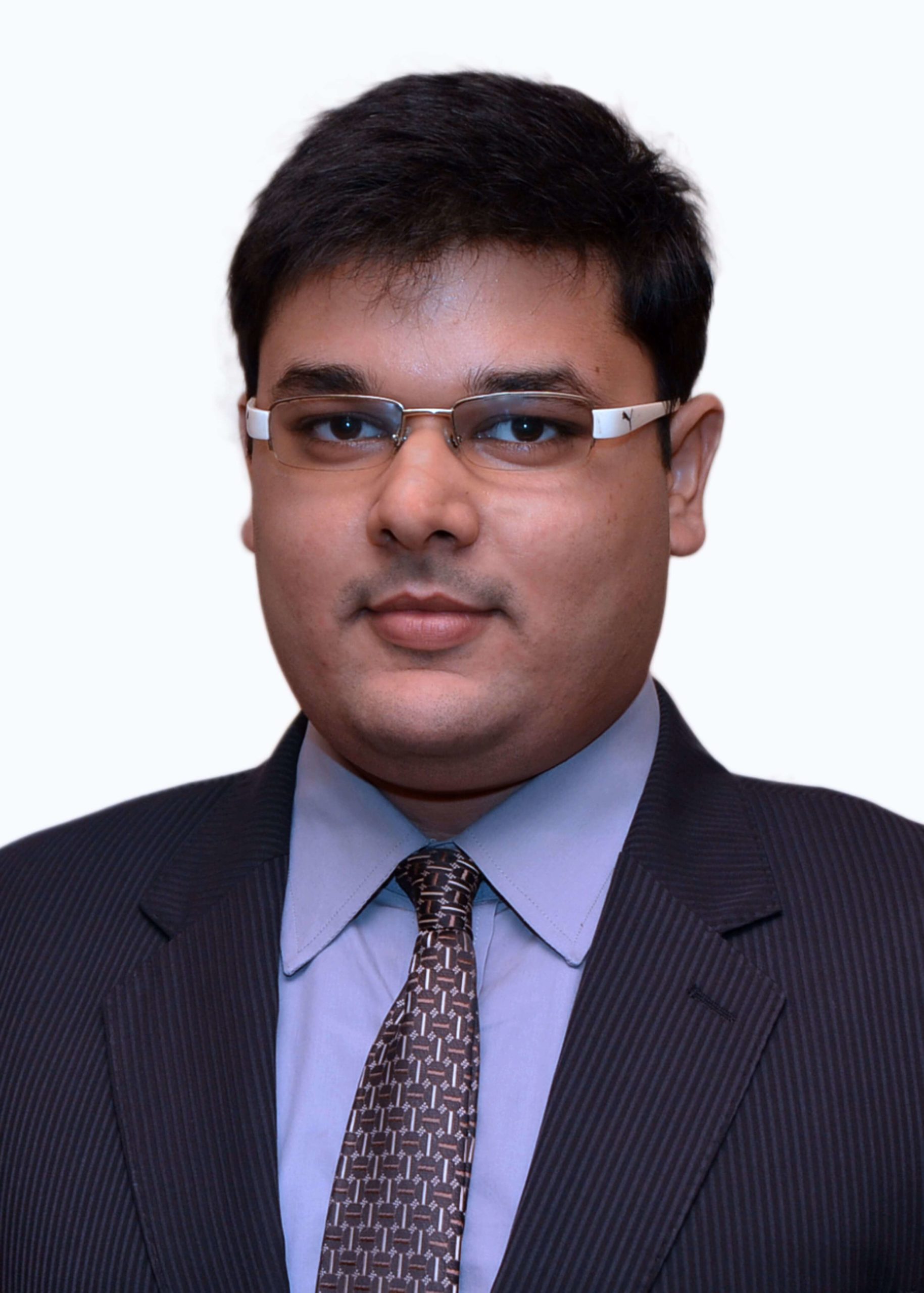 Archit Lohia, CFA
Archit Lohia has previously worked in Ernst & Young (EY) and Bombay Stock Exchange (BSE Ltd.) in areas, inter-alia including, Regulations, Compliance, IPO, Information Management Systems, Investment Analysis, Audit and Finance. Archit is a pioneer in Alternative Investments education and has founded CareerTopper, to provide professional development programs in Alternative Investments, through Customized Live Training Sessions and Corporate training Sessions in India. The start-up works for Indian Regulators, Banks, Mutual Funds, Foreign Universities, Start-up Accelerators and a number of Training Institutes and B-schools. Archit is a Chapter Executive of the CAIA Association India Chapter and a Member of Expert Group formed by the Institute of Chartered Accountants of India (ICAI), for screening startups for their startup accelerator and updating the CA Curriculum. He writes books and articles on the Alternative Investments industry and is a regular speaker at national and international forums. He loves playing cricket every Sunday as a stress-buster, apart from listening to music and travelling.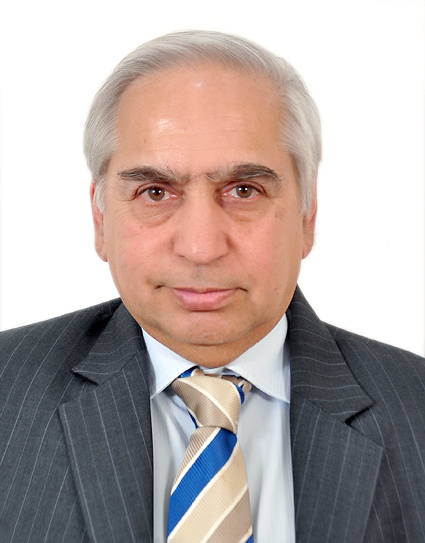 Arvind Mathur, CFA
Arvind is a pioneer of private equity and venture capital in the Asia-Pacific region. While at the Asian Development Bank in Manila for two decades, he helped bring major institutional investors to Asia including CalPERS, CDPQ, AMP and several American and Japanese insurance companies in private equity fund structures.
As the President of IVCA he promoted best practices & reforms in private equity and venture capital. He rubbed shoulders with leaders like KKR, Sequoia, HDFC Property, Barings and many other funds, to promote best practices in private equity, buyouts and venture capital and help bring about reforms. As a member of the SEBI, Narayanmurthy-led Committee on Alternative Investment Funds along with KKR,TPG, Carlyle and others he helped produce three reports for submission to MOF.
More recently as the Chairman of the Indian Forum of Turnaround & Distressed Investing (IFTI) Arvind has interacted with Cerberus Capital, JC Flowers, the Indian platform of Varde Platform and Apollo Capital.
Arvind mentored a start-up entrepreneur under a Goldman Sachs program.
He has over 25 years' global experience in private equity, venture capital, IPOs, mergers & acquisitions and investments. He led a team of multinational professionals in managing a portfolio of direct investments and over 30 private equity and venture capital funds at the Asian Development Bank. He has exposure to investments in many Asian countries, besides India and China. He engineered several exits.
At Citi he helped structure and raise a US $ 1 billion private equity fund. His experience spans all stages of private equity including due diligence, valuation, fund formation, mobilizing LP commitments, making drawdowns, identifying and negotiating investments, adding value to funds and portfolio companies and exiting by a variety of methods including strategic sales, sales to other LPs , IPOs and other funds.
His investment banking role included M&A & IPOs at Citi & ADB.In the 1980s, Arvind headed Citi's investment banking in India.
An FRM & a CFA Charterholder, he has attended executive education in private equity and hedge funds at the Harvard Business School, training at Cambridge, Mass. & in New York at Goldman Sachs and Citi and at the U.S. SEC in Washington D.C.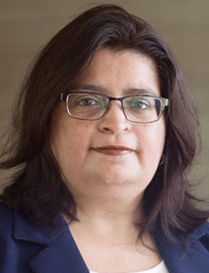 Jayna Gandhi, CFA
Jayna is Co - Founder and Director of Quantmac Capital Solutions Pvt. Ltd. Prior to this, she was "Head-Treasury" with the National Stock Exchange of India Limited. Jayna has experience spanning over two decades in the field of treasury & investment management. She has managed $1 billion portfolio of fixed income treasury, mutual fund and equity ETF of NSE and its group Companies including Provident Fund and Investor Protection Fund Trust. Since 2010, Jayna is a lead volunteer with CFA Institute and CFA Society of India, both and also the committee Chair of Industry Outreach and Career development Committee at CFA Society of India. In the year 2015, at all India level Jayna was privileged to be a brand endorser in the Global Brand Campaign of the CFA Institute. Jayna is CA and CFA by professional qualification. She has been a regular visiting and guest faculty at NISM and various MBA Institutes such as TAPMI and FLAME University to name few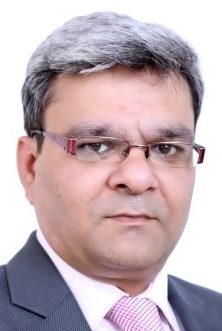 Kishor Bagri, CFA
Kishor has experience of more than 22 years across multiple industries and functions including 15 years in capital markets. He has worked across the investment chain including research, portfolio management and investment sales. He was with Edelweiss Securities where he headed the Corporate Access function. He previously worked with ING Investment Management as Senior Vice President & Portfolio Manager, managing INR 2,000 crore of AUM including INR 400 crore of offshore assets. During his 8 year stint at ING, he worked across investment styles such as fundamental, quantitative etc. He also managed funds and multi-manager portfolios which were later subsumed in the quantitative strategies – the focus area of the business. His capital market stint began with Dimensional Securities Pvt. Ltd. where he was a Research Analyst, involved in bottom-up equity research across sectors, investment strategy, opportunistic and event-based trading ideas etc. Kishor has also worked in various roles and functions including sales, business development in financial services, FMCG and the Telecom industry. He is a CFA charterholder and has completed his MBA.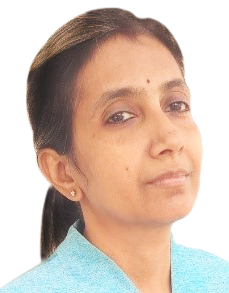 Meera Siva, CFA
Meera Siva is an independent consultant and co-founder of RaNa Investment Advisors. She currently works as Lead, Innovation and Entrepreneurship at the Terwilliger Center for Innovation in Shelter, Habitat for Humanity International. She brings with her 16 years of engineering design experience in the US, over 10 patents to her name and 9 years of financial analysis experience spanning US PE, India listed equities, India early stage funding and personal finance. She is a columnist at The Hindu Business Line. She is a CFA Charter holder and has a MS in Computer Engineering. She has been leading the Chennai chapter for CFA Society India since 2012 & is the key person to ideate and organise 'India Fixed Income Summit', the very first regional marquee event.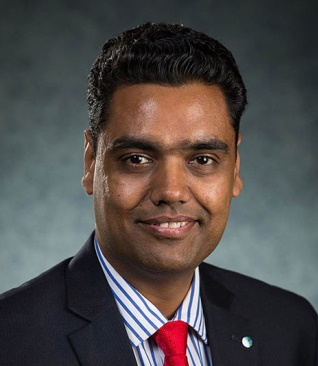 Mr. Biharilal Deora, FCA, CFA, CIPM
Biharilal works with Abakkus LLP as a Director. Prior to joining Abakkus, he was managing corporate, family office and university clients, bringing in investment expertise that spans all asset classes. He is also a subject matter expert across a range of tax, accounting, pension, risk management, and capital market policies. Mr. Deora is a regular visiting faculty member for advanced finance programs and is currently pursuing a PhD with Symbiosis University. He began his career as a financial analyst – at Credit Suisse and Fidelity Investments, among others – where he gained knowledge across a range of sectors, including oil and gas, and commodities in the US, Europe and Asia. He holds a Masters degree in Commerce from Veer Narmad South Gujarat University, in addition to being a rank holder Chartered Accountant, Certified financial planner, CFA charterholder and other certificates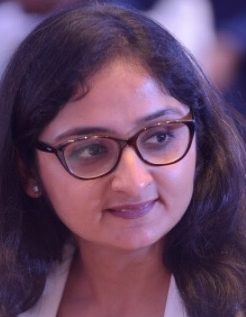 Rajni Dhameja, CFA
Rajni Dameja is a finance professional with experience of close to 15 years across fixed income, equity and derivative markets. Currently she is working with ICICI Bank Ltd., responsible for helping corporates raise funds through the debt capital market. She has been associated with fixed income markets covering origination, structuring, valuation and market risk management since the last 8 years. Prior to that she was associated with a leading stock exchange handling quantitative analytics in the equity and equity derivatives market. She is a Chartered Accountant and CFA Charter holder. She is Co-Chair of public awareness committee of CFA Society India and associated in various initiatives of the society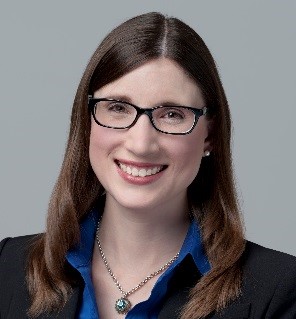 Rebecca Fender, CFA
Rebecca Fender, CFA, leads the Future of Finance initiative, which is the thought leadership platform for CFA Institute. Her group publishes studies to help investment professionals build their careers and serve their clients more effectively. Ms. Fender has testified before the U.S. House Financial Services Committee AI Task Force on the impact of artificial intelligence on investment roles. She speaks regularly at industry events and has been quoted in the Financial Times, Bloomberg, and the New York Times, among others. Prior to joining CFA Institute, Ms. Fender was a vice president at BlackRock working with pension funds and endowments, and she also worked at Cambridge Associates, where she published research about manager selection. She earned her undergraduate degree in economics from Princeton University and holds an MBA from the Darden School at the University of Virginia.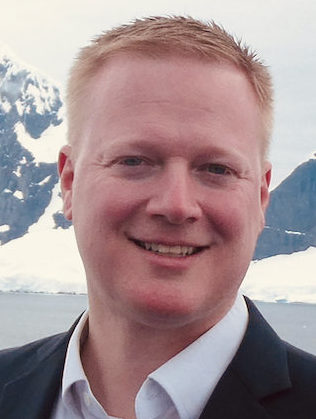 Robert Kienzle
Robert has over 15 years of business training and coaching experience on all 7 continents. After completing his Masters in Communication studies at the University of Arkansas, USA as well as Oxford and Cambridge, UK, he began his career first in North America training politicians, organization administrators, and sales representatives in order to refine their rhetoric and persuasion. Robert worked as a researcher and consultant for global businesses and their agents in 6 countries. In Asia, Robert is former faculty at Sungkyunkwan University, Seoul (and continues to conduct MBA courses in their Graduate School of Business). He currently works with Fortune 100 and S&P Asia 50 companies throughout the region conducting workshops and coaching management in presentation, negotiation, personal branding, intercultural communication, influence, writing, and other skills. Robert is twice a Distinguished Toastmaster in Toastmasters International and was a World Championship of Public Speaking semi-finalist in 2014 and 2015.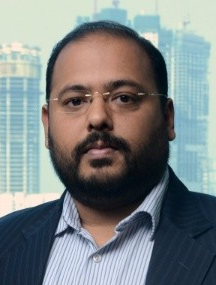 Sandeep Gupta CFA, CIPM
Sandeep, a startup entrepreneur is the Co-Founder and Chief Business Officer of BHIVE Investech. BHIVE is a fintech platform making Alternative Investments like commercial Real Estate accessible to the common man with the entire buying & selling process being digital and online. His last corporate role was as head of Fractional Investments at Magicbricks. Sandeep is a blockchain enthusiast and had earlier founded Trusken Pvt. Ltd and Frooms (Fractional Rooms) with an aim of creating blockchain security tokens backed by Real Estate. Sandeep has over two decades of Real Estate transactions and investment experience. He has worked for marquee corporates like BCCL (TOI Group), Britannia (Wadia Group), New Chennai Township, GMR, Cinepolis, ISB etc. Sandeep is a Charter Holder from the CFA institute USA and is a Certified Investment Performance Measurement professional. He is a B. Com from Delhi University and a Post Graduate in Management from IIM, Ahmedabad.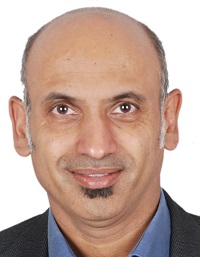 Shreenivas Kunte, CFA, CIPM
Shreenivas Kunte is a director of continuing education and advocacy at CFA Institute. In this role, he contributes to thought leadership in the investment management profession. He writes on investing topics in leading publications and represents CFA Institute at conferences and forums. Shreenivas serves as an external research scholar at the Indian Institute of Technology Bombay. Previously, he worked as the country trading strategist for Citi in Tokyo, Japan. He holds a degree in computer engineering from the University of Mumbai.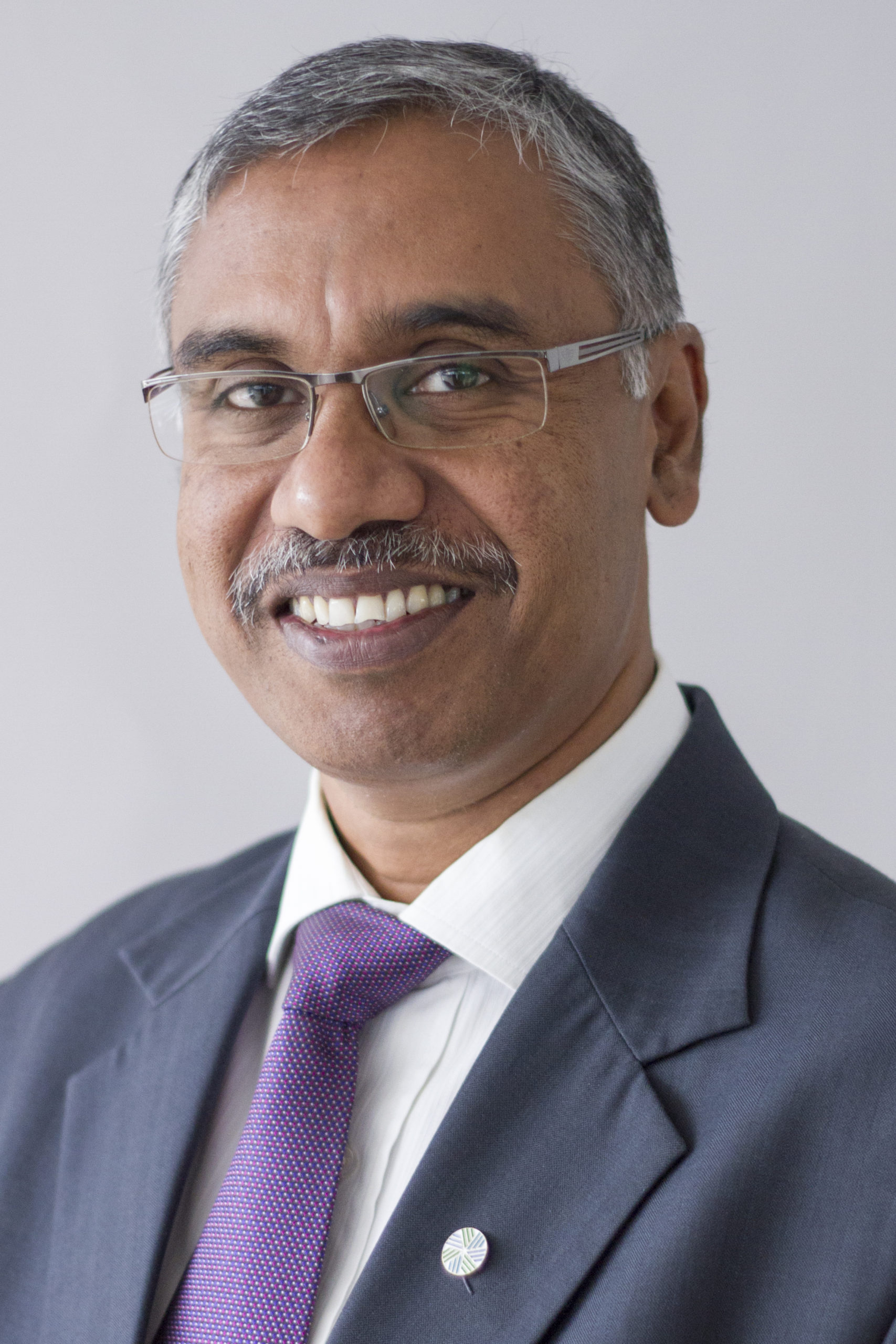 Vidhu Shekhar, CFA, CIPM
Vidhu is the country head of CFA Institute in India. He is responsible for advancing the mission of CFA Institute and supporting CFA charterholders in India. Mr. Shekhar is a seasoned financial and investment professional with over 30 years of industry experience in India and abroad. Previously, he was vice president, New Products and Business Excellence, National Stock Exchange (NSE) of India, overseeing new product initiatives in debt and equity markets. He also contributed to the development of Indian financial markets through his participation in the work of various committees, including the Dr. Patil Committee on Corporate Bonds and Securitisation, the Raghuram Rajan Committee on Financial Sector Reforms, and the most recent being Primary Market Advisory Committee (PMAC) at SEBI. Prior to that, Mr. Shekhar served as senior vice president at IDBI Capital Markets and managing director at E*Trade Systems India Limited. Mr. Shekhar completed his postgraduate diploma in management from the Indian Institute of Management Ahmedabad in 1987 and holds a bachelor's degree in physics (Honours) from the University of Delhi.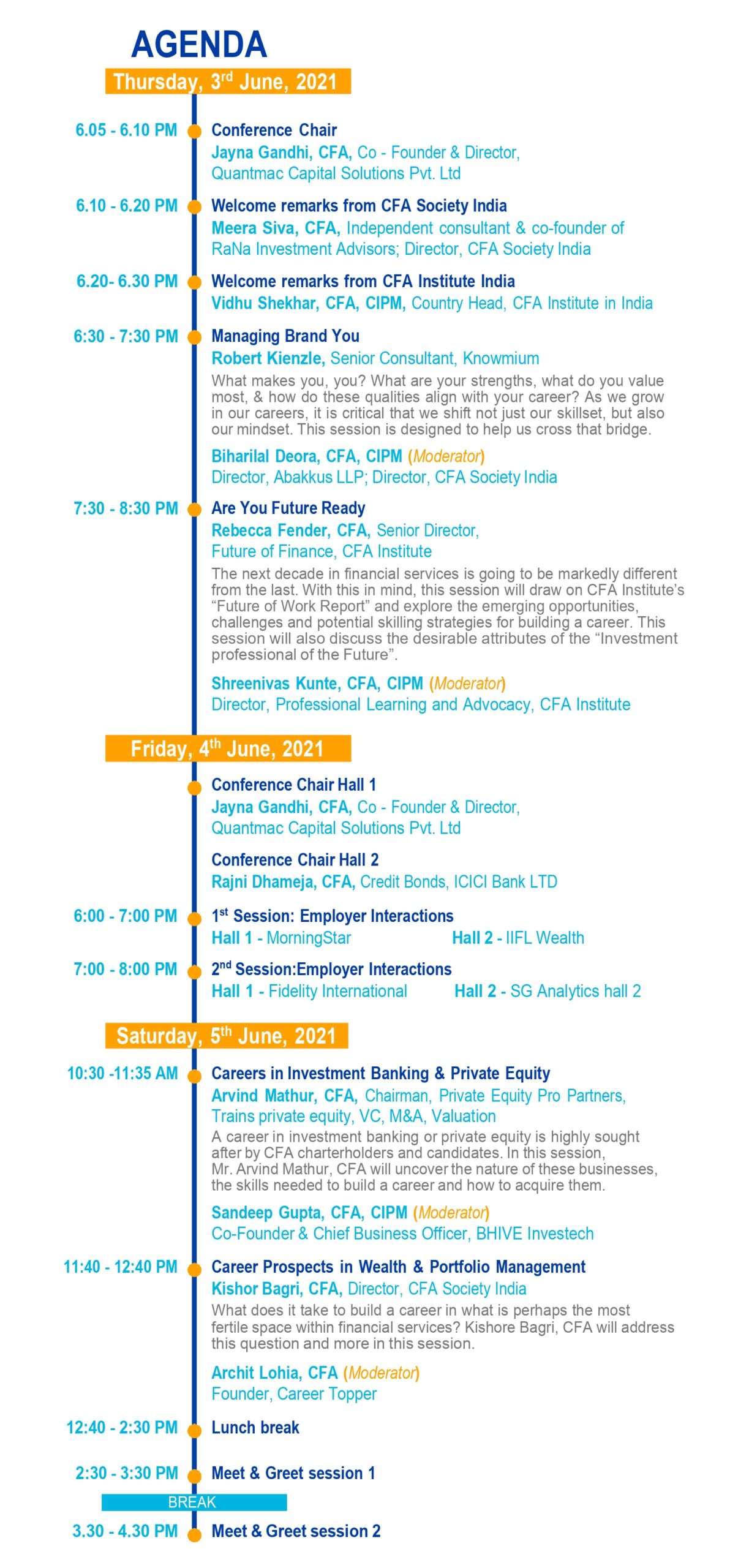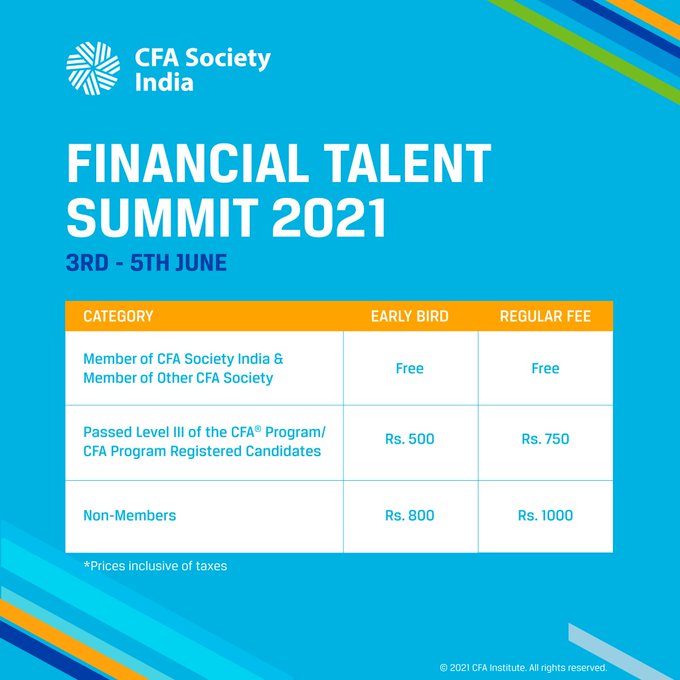 Cancellation Policy: No refunds will be issued for any cancellations received within 48 hours of program starts. Substitutions from the same company are accepted with fee adjustment, if appropriate. Sharing of registrations is not permitted.
5 PL

CFA Institute members can claim PL credit by providing their CFA Institute ID number when registering.

Global Passport Accredited Programme Allows members of participating CFA societies to attend each other's society events at the local member price
2021-6-3 5:30 pm
2021-6-5 7:30 pm
Asia/Kolkata
Financial Talent Summit, 2021
The financial services industry has been remarkably resilient to the pandemic. It is not only growing, but also transforming itself rapidly in response to the new normal. Operating at the confluence of finance and technology, the industry today faces a disruptive yet exciting future. CFA Society India is hosting the Financial Talent Summit 2021 to
Online
Save Event to Calendar