Financing Sustainable Agriculture in India
November 22, 2021
5:30 PM - 6:30 PM IST
We are pleased to announce the upcoming webinar on "Financing Sustainable Agriculture in India", on 22th November 2021, 5.30 pm IST".
Climate change is one the most important issues of our time. According to a 2021 report of the Intergovernmental Panel for Climate Change (IPCC), global warming is likely to exceed 1.5°C during the 21st century in most of the scenarios and to exceed 2°C in some scenarios.
Agriculture accounts for 21% of the global greenhouse gas (GHG) emissions, second only to energy production sector (~25%). Despite its significance, financing of climate adaptation projects that encompasses agriculture has lagged that of climate mitigation projects in energy and transportation, by a wide margin.  
In this webinar, Sandeep Bhattacharya from Climate Bonds Initiative and Sivananth Ramachandran from the CFA Institute will present findings from their report on Financing Sustainable Agriculture in India. We will also discuss with eminent market practitioners, Shalini Chhabra (3i Partners), Patrick d'Huart (Symbiotics), and Hari Rajagopal (Samunnati Capital Markets), on how they contribute towards the transition to climate-smart agriculture in India.
Speakers: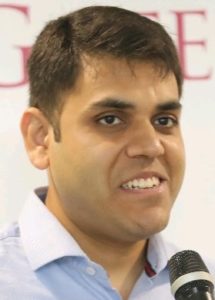 Hari Rajagopal
Hari Rajagopal is a banker by profession and has a rich experience of nearly 14 years. He heads Capital Markets & Strategic Initiatives vertical at Samunnati and is responsible for developing access to different types of capital markets for customers in agri value chains, raising funding resources well as develops strategic partnerships with other like-minded agencies. Prior to Samunnati, Hari had a long stint with Rabobank, the Dutch food & agribusiness bank in various capacities in corporate banking and microfinance. His last assignment was with Rabobank Foundation, working on high-risk, high-impact financial solutions for small-holder farmers. Hari is an MBA(Finance) from Indian Institute of Foreign Trade, New Delhi and graduated in Economics from Delhi University.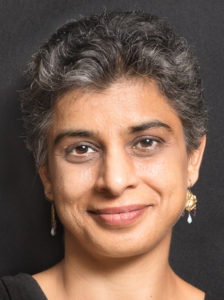 Shalini Chhabra
Shalini is a Managing Partner, India at 3 i Partners, a Silicon Valley based Impact Fund, and an experienced Angel Investor She is passionate about supporting the most impoverished sections of our Society and creating Impact@Scale which, she believes, will be achieved through interventions in the space of agriculture, health, education livelihood through the use of technology She sees the enthusiasm and dynamism of the entrepreneurial eco system in India being driving force in achieving this impact. She has been a Commercial Banker with over 2 decades of experience in Risk Management having spent time with HDFC Bank, Citibank and Kotak Mahindra Her experience in the Banking sector spans lending to Large Corporates Financial Institutions, SME lending, Structured Finance as well as handling Credit Policy Basel implementation, including development of Wholesale and Retail Credit Risk models for computation of PD and LGD for IRB implementation for HDFC Bank She has an enviable track record of having managed varied types of lending businesses with impeccable asset quality. She is also a huge proponent of gender equality, and currently mentors young students with AFH ("Aspire for Her"), hoping to bring about the change in perspective and reduce, if not eliminate the various self limiting reasons for success by Women. Shalini is a graduate of College of Business Studies, Delhi University 1995 and post graduate from IIM Bangalore 1997 She also has a Bachelor's degree in Law from Government Law College, Mumbai.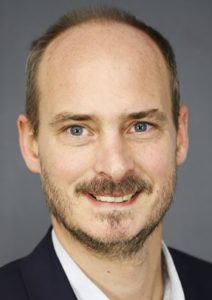 Patrick d'Huart
Patrick has gained field experience on four continents, having started his career consulting a leading microfinance institution in Haiti with IPC, working 9 years as Investment Analyst in Balkans, Caucasus, East Asia and in Africa, and then 4 years as regional manager of the Asian Markets team at Symbiotics. Patrick has developed strong investment analysis skills and versatility when dealing with a large range of financial institutions in developing and emerging countries, which are useful for his current role as Senior Business Development Manager. Patrick holds a BSc and MSc of Economics (University of Namur) and a Post Graduate in International Politics (Université Libre de Bruxelles).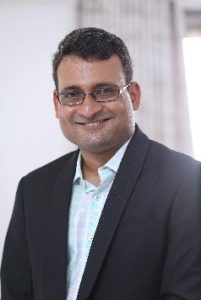 Sivananth Ramachandran, CFA (Siva)
Siva is the Director of Capital Markets Policy, India at the CFA Institute. In his role, he is responsible for advocating policy positions on issues that impact Indian capital markets, including corporate governance, ESG, and pensions, to name a few. Siva was part of a Securities and Exchange Board of India (SEBI) working group that reviewed the related party transaction regulations. He is frequently quoted in media. Siva has over thirteen years of experience in financial services. Prior to joining the CFA Institute, Siva spent five years at Morningstar, and led their global index product development team. He also served as a spokesperson for sustainability at Morningstar India. Prior to his time at Morningstar, Siva spent nearly five years at MSCI where he co-authored research papers on small cap investing, portfolio construction, and economic exposure. Siva has an MBA from the Indian Institute of Management, Lucknow. He also holds the Chartered Financial Analyst (CFA) and Professional Risk Management (PRM) designations, and the Fundamentals of Sustainability Accounting (FSA) credential provided by Sustainability Accounting Standards Board (SASB).
Moderator: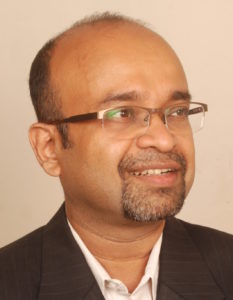 Sandeep Bhattacharya
Sandeep is responsible for coordinating Climate Bonds Initiative efforts to drive the development of the Indian Green Finance market as well as CBI's stakeholder engagement in the country. He also takes part in CBI's communications and media engagements in India. Sandeep has more than 15 years of experience related to Bond Markets in India and SE Asia, where his roles has varied from credit evaluation, business development, execution and structuring of transactions. He has held management level positions in the Deutsche Bank Group, and Cagamas Berhad a subsidiary of Bank Negara Malaysia, the Malaysian Central Bank. He has spoken in a number of conferences and workshops, including ones organized by the UNDP for regulators of a developing country and municipalities in India. He holds a MBA degree from a leading Business School In India and Bachelors degree in Physics from the University of Calcutta. Some notable assignments include one on development of Green Bond Market in Bangladesh sponsored by IFC, Co- designing and executing training workshops in collaboration with UNDP and CFA Society, help an impact FI with the first bond issuance in the distributed renewable energy sector, and working to originate various transactions in India, Bangladesh, Nepal and Sri Lanka.  These advocacy efforts have also resulted in publishing opinion pieces and articles in various reputed national and international publishers including the Agfundernews.com, The Hindu Business Line, Financial Express, Development Asia (An initiative of Asian Development Bank) and the World Economic Forum.
REGISTRATION:
CFA Society India members: Free | CFA Level 3 Cleared: INR 100 | CFA program candidates: INR 100 | Others: INR 150
1 PL

CFA Institute members can claim PL credit by providing their CFA Institute ID number when registering.

Global Passport Accredited Programme Allows members of participating CFA societies to attend each other's society events at the local member price
2001-7-21 17:30
2001-7-21 18:30
Asia/Kolkata
Financing Sustainable Agriculture in India
We are pleased to announce the upcoming webinar on "Financing Sustainable Agriculture in India", on 22th November 2021, 5.30 pm IST". Climate change is one the most important issues of our time. According to a 2021 report of the Intergovernmental Panel for Climate Change (IPCC), global warming is likely to exceed 1.5°C during the 21st century
Online
Save Event to Calendar