Funding India's Deficit – Does the Modern Monetary Theory (MMT) Offer a Solution?
August 14, 2020
7:00 pm to 8:30 pm
Funding India's Deficit – Does the Modern Monetary Theory (MMT) Offer a Solution?
Starting as an obscure theory, the Modern Monetary Theory (MMT) has leapt into mainstream economic discussions in a short span of time. For a while, it seemed the MMT debate will be restricted to developed nations. However, MMT is increasingly being discussed in the context of developing countries as well. Given that along with the rest of the world, policymakers in India too will seek new answers on addressing the Covid19 related economic stress, it is only a matter of time when MMT makes deeper inroads into our local discussions.
There is accordingly an urgent need to remove the enigma around this theory and dive deeper into what this theory really says and why it's new and different, particularly with an Indian context. The proposed debate seeks to do this and push wider the envelope of discussion around this theory for all stakeholders.
Join us to hear the points and counter points on this stimulating topic.
ABOUT THE SPEAKER: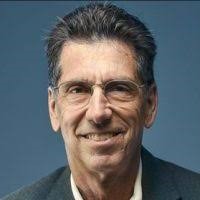 Dr. Warren Mosler is an American economist and theorist, and one of the leading voices in the field of Modern Monetary Theory (MMT). He began his career after graduating from the University of Connecticut with a B.A. in Economics in 1971. An entrepreneur and financial professional, Mosler has spent the past 40 years gaining an insider's knowledge of monetary operations. He co-founded AVM, a broker/dealer providing advanced financial services to large institutional accounts and the Illinois Income Investors (III) family of investment funds in 1982. He is attributed with creating Mosler's law that states, "there is no financial crisis so deep that a sufficiently large fiscal adjustment cannot deal with it." Mosler is the author of "The Seven Deadly Innocent Frauds of Economic Policy" that has been translated into Italian, Polish, and Spanish.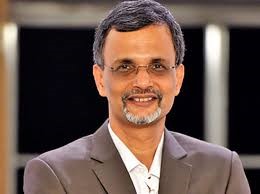 Dr. V. Anantha-Nageswaran, graduated with a MBA from the Indian Institute of Management, Ahmedabad in 1985 and has a doctoral degree in Finance from the University of Massachusetts in 1994. Between 1994 and 2004, he worked for Union Bank of Switzerland (now UBS) and for Credit Suisse. In July 2006, he joined Bank Julius Baer & Co. Ltd. in Singapore as the Head of Research for Asia. In March 2009, he was appointed as the Chief Investment Officer for the bank. For about seven year from July 2011, he was a writer, consultant and teacher. He was Dean, IFMR Graduate School of Business (Krea University) from October 2018 to December 2019. In October 2019, he was appointed as a part-time member to the Economic Advisory Council of the Prime Minister of India for a period of two years. His co-authored books include "Economics of Derivatives", "Derivatives", "Can India grow?" and the most recent "The rise of Finance: Causes, Consequences and Cures".

MODERATOR: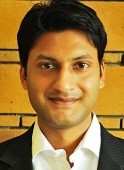 Ravi Saraogi, CFA, is the co-founder of Samasthiti Advisors. He previously headed the fund raising and product design verticals at Northern Arc Investments (formerly known as IFMR Investments). Prior to Northern Arc, he worked at the institutional equities research desk at IIFL Capital and JP Morgan. He has also worked with HSBC in their business intelligence team. Ravi was recognized as one of the "40 under 40" outstanding professionals in the Indian Alternative Investment industry by the Indian Association of Alternative Investment Funds (IAAIF). He regularly contributes to business newspapers and magazines on topics relating to the economy, finance and investing. He is a Masters in Economics from Madras School of Economics and CFA charterholder from the CFA Institute, US.
REGISTRATION:
CFA Society India members: Free | CFA Level 3 Cleared: INR 100 |
CFA program candidates: INR 100 | Others: INR 150
| | |
| --- | --- |
| This event is qualified for 1.0 PL credit hours for CFA Society India members | Global Passport Accredited Programme Allows members of participating CFA societies to attend each other's society events at the local member price |
2020-8-14 7:00 pm
2020-8-14 8:30 pm
Asia/Kolkata
Funding India's Deficit – Does the Modern Monetary Theory (MMT) Offer a Solution?
Funding India's Deficit – Does the Modern Monetary Theory (MMT) Offer a Solution? Starting as an obscure theory, the Modern Monetary Theory (MMT) has leapt into mainstream economic discussions in a short span of time. For a while, it seemed the MMT debate will be restricted to developed nations. However, MMT is increasingly being discussed
Online
Save Event to Calendar