India vs USA: Should you invest local or diversify global?
We are pleased to announce the first-of-its-kind virtual debate session.
Investors today have a bouquet of choices to diversify – not only in terms of asset classes, but also geography. In this exciting session, the speakers -who are seasoned investors with local and global investment experience – will argue their points for and against geography diversification.
Join us to hear the points and counter points and vote for or against the motion!
ABOUT THE SPEAKERS:
Team India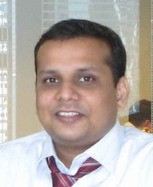 Vijayanand V, CFA has over 2 decades of experience investing in global markets. Before starting his investment firm Wealth Yantra, he managed a multi-asset portfolio for a Global Investment Firm (Hedge Funds) in Hong Kong.  His expertise spans equities, Convertible Bonds and High Yield Credit. Vijay is an MBA from BIM, Trichy, India and pursued his Masters in Financial Mathematics/ Quantitative Finance from University of Chicago, USA.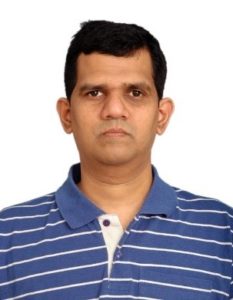 Yogesh Sundaram, CFA is the promoter of Omega Valuation Services, a Chennai based financial advisory firm. He was earlier a Director with Srinidhi Investment Advisors, an India focused Private Equity firm. Yogesh has vast experience in Indian investment industry, having managed various portfolios. Yogesh has a Masters in Finance from Illinois Institute of Technology, Chicago, USA; is a Qualified Chartered Accountant, Insolvency professional and a Registered Valuer.
Team USA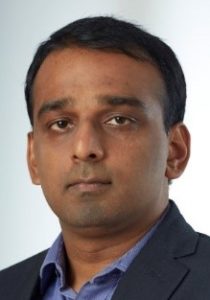 Manu Iyer is CEO of Bluehill Capital, an early stage VC fund, focusing on hardware, clean-tech and deep-tech startups. He is a B.Tech Electrical Engineer from IIT Madras and an MBA from Duke University, USA. He is an active angel investor, and a TIE Charter Member. He serves on a board and actively mentors many startups. He has passed the three levels of the CFA exams.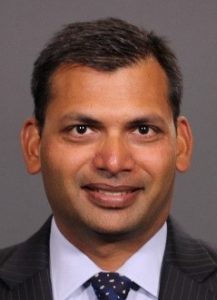 Rajesh Bansal, CFA has been in investment management in the USA. He is currently with DoubleLine since 2018 as a CMBS/CRE Analyst. Earlier, he has covered CMBS at TIAA Investments, White Mountains Advisors, Bloomberg and NewOak Capital. He holds a BS from the Indian Institute of Technology, Delhi and an MBA from Duke University's Fuqua School of Business, USA.
MODERATOR: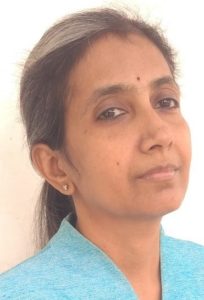 Meera Siva, CFA is an independent consultant and co-founder of RaNa Investment Advisors. She currently works as Lead, Innovation and Entrepreneurship at the Terwilliger Center for Innovation in Shelter, Habitat for Humanity International. She has 9 years of financial analysis experience spanning US PE, India listed equities, India early stage funding and personal finance. She is a columnist at The Hindu and Business Line.  She has a MS in Computer Engineering.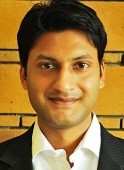 Ravi Saraogi, CFA is a SEBI Registered Investment Adviser and co-founder of Samasthiti Advisors. He previously headed the fund raising and product design verticals at Northern Arc Investments. Prior to Northern Arc, he worked at IIFL Capital, JP Morgan and HSBC. Ravi was recognized as one of the "40 under 40" outstanding professionals in the Indian Alternative Investment industry by IAAIF. He is a Masters in Economics from Madras School of Economics.
REGISTRATION: (Open for Chennai chapter only)
CFA Society India members, Level 3 cleared: Free
CFA program candidates: INR 100
Others: INR 200
This event is qualified for 1.0 PL credit hours for CFA Society India members

Global Passport Accredited Programme

Allows members of participating CFA societies to attend each other's society events at the local member price
2020-7-4 8:00 pm
2020-7-4 9:00 pm
Asia/Kolkata
India vs USA: Should you invest local or diversify global?
We are pleased to announce the first-of-its-kind virtual debate session. Investors today have a bouquet of choices to diversify – not only in terms of asset classes, but also geography. In this exciting session, the speakers -who are seasoned investors with local and global investment experience – will argue their points for and against geography
Online
Save Event to Calendar