Investment Writing in the Digital Age
May 16, 2020
5:30 PM - 7:00 PM IST
We are pleased to announce the upcoming webinar "Investment Writing in the Digital Age" on 16 May, 2020 at 5.30 pm – 7.00 pm IST.
How do you make your investment writing stand out in the crowded, digital marketplace? The competition is fierce and people's attention is constantly up for grabs. Yet a global audience is never out of reach – if you can differentiate yourself. Join, Paul McCaffrey, Abhishek Loonker, CFA, Shreenivas Kunte, CFA as they walk you through how to find your voice as an investment writer, craft sharp, incisive and engaging prose, and leverage social media channels like Linkedin and Twitter to build your audience and get your message out to the world.
Workshop is open to only 100 Members

Seats available on a first come, first serve basis

Assignments will be shared with registered attendees, to be submitted by EOD May 14, 2020
ABOUT THE SPEAKER: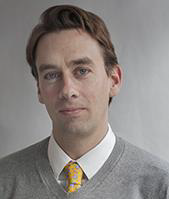 Paul McCaffrey is the editor of Enterprising Investor at CFA Institute. Previously, he served as an editor at the H.W. Wilson Company. His writing has appeared in Financial Planning and DailyFinance, among other publications. He holds a BA in English from Vassar College and an MA in journalism from the City University of New York (CUNY) Graduate School of Journalism.
MODERATOR: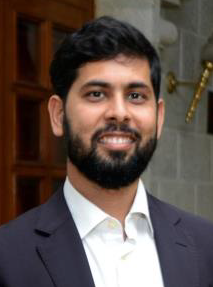 Abhishek Loonker, CFA currently works as Director – Investments at Ascent Capital, one of the leading private equity firm in the country. He has over 16 years of professional experience spanning private equity, corporate strategy and Treasury. Abhishek is a CFA charter holder, a gold medalist MBA from MATS School of Business and has also completed executive education program in Corporate restructuring and M&A from Harvard Business School. He is also awarded '40 under 40' in Alternative Investment industry by AIWMI & IAAIF in January 2018. As part of volunteering, he serves as Director on the board of CFA Society India. He is also a board observer at BigBasket.com.
REGISTRATION:
CFA Society India members: Free
This event is qualified for 1.0 PL credit for CFA Society India
2020-5-16 5:30 pm
2020-5-16 7:00 pm
Asia/Kolkata
Investment Writing in the Digital Age
We are pleased to announce the upcoming webinar "Investment Writing in the Digital Age" on 16 May, 2020 at 5.30 pm – 7.00 pm IST. How do you make your investment writing stand out in the crowded, digital marketplace? The competition is fierce and people's attention is constantly up for grabs. Yet a global audience
Online
Save Event to Calendar