Key aspects while investing in startups – Workshop on how to evaluate startups
August 24, 2021
5:30 PM - 6:30 PM IST
We are pleased to announce the upcoming webinar on Key aspects while investing in startups – Workshop on how to evaluate startups, on 24th August 2021, 5.30 pm IST".
If you ever wondered how investors, venture capitalists and seed fund managers invest in early stage companies, you are not alone.
Business valuation is never straightforward for any company. For startups with little or no revenue or profits and less-than-certain futures, the job of assigning a valuation is particularly tricky. For mature, publicly listed businesses with steady revenues and earnings, normally it's a matter of valuing them as a multiple of their PAT / EBITDA or based on other industry-specific multiples. But it's a lot harder to value a new venture that's not publicly listed and may be years away from sales.
Investing in a startup may account for factors like team's expertise, product, assets, business model, total addressable market, competitor performance, market opportunity, goodwill, and more. It's fair to say that investing in a startup is both an art and a science. Whether you're in the pre-seed stage or just issuing stock options to your employees, it will help you to understand the different startup valuation methods. In this workshop, we'll go over key aspects to look at while investing in startup.
Speaker: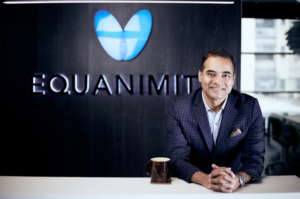 Rajesh Sehgal, Founder and Managing Partner, Equanimity Investments
Rajesh is the Founder and Managing Partner of Equanimity Investments. He has been a prolific angel investor for over a decade and has developed a deep understanding of the Indian entrepreneurial and innovation ecosystem. He is an active member of Mumbai Angels and is also the Founding and current Chair of the Corporate Reporting Users' Forum. He is a TiE Mumbai Board Member and Co-Chairs TiE's FinTech Special Interest Group. He is a member of the Steering Committee of NASSCOM 10,000 Startups. Rajesh has been an active secondary market investor for the last 24 years, 17 years of which, he worked with the emerging markets group of Franklin Templeton. He was also managing Templeton's emerging markets private equity investments over these 17 years. A Wharton alumnus, Rajesh has earlier obtained a management degree from XLRI specialising in Finance and Marketing. He is a CFA charter holder and has also earned a post graduate diploma in securities law from Mumbai.
REGISTRATION:
CFA Society India members: Free | CFA Level 3 Cleared: INR 100 | CFA program candidates: INR 100 | Others: INR 150
| | |
| --- | --- |
| This event is qualified for 1.0 PL credit hours for CFA Society India members | Global Passport Accredited Programme Allows members of participating CFA societies to attend each other's society events at the local member price |
2005-2-21 17:30
2005-2-21 18:30
Asia/Kolkata
Key aspects while investing in startups – Workshop on how to evaluate startups
We are pleased to announce the upcoming webinar on Key aspects while investing in startups – Workshop on how to evaluate startups, on 24th August 2021, 5.30 pm IST". If you ever wondered how investors, venture capitalists and seed fund managers invest in early stage companies, you are not alone. Business valuation is never straightforward
Online
Save Event to Calendar