Leadership In Times of Crisis
May 17, 2020
5:30 PM - 6:30 PM IST
CFA Society India is pleased to host Rahul Kapoor for the upcoming webinar "Leadership in Times of Crisis" who will take us through the below:
By learning to understand your mind-set and then authentically shaping your response to various situations can help you to have a very successful and fulfilling work-life.
In this talk you will learn:
1. How to become inside-out driven.
2. Learn how to stay centred internally.
3. Focus on the situation for the desired outcome.
ABOUT THE SPEAKER: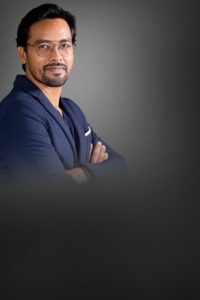 Rahul Kapoor is an inspirational speaker & Author. He is a mind-set coach and has quick facts trained over 2 Lakh people from various backgrounds in the past 20 years. He has conducted sessions in 15 countries which includes India, Australia, Canada, Malaysia, Singapore, USA and the Middle East. He had conducted sessions for over 500 clients. He has authored 2 books: Work Wise – Lessons in Excellence for young Professionals and Dad and I – Inspiring Stories for Teens. He is also a guest faculty at IIM Bangalore. He has won many awards like Outstanding Young Person of India 2010 conferred by Junior Chamber International, Young Achievers Award 2016 in the category of Social Entrepreneurship at Young India Conclave and Official host for Royal Challengers Bangalore – DLF IPL3, 4 & 5.
MODERATOR: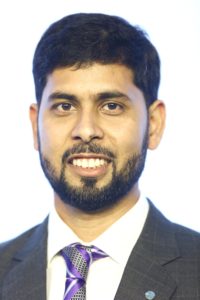 Abhishek Loonker, CFA currently works as Director – Investments at Ascent Capital, one of the leading private equity firm in the country. He has over 15 years of professional experience spanning private equity, corporate strategy and Treasury. Previously, Abhishek worked as Project Manager with Jain Group. Abhishek is a CFA charter holder, a gold medalist MBA from MATS School of Business and has also completed executive education program in Corporate restructuring and MBA from Harvard Business School. He is also awarded '40 under 40' in Alternative Investment industry by AIWMI & IAAIF in January 2018. As part of volunteering, he serves as Director on the board of CFA Society India. He is also a board observer at BigBasket.com and Laqshya Media.
REGISTRATION:
CFA Society India members: Free | CFA Level 3 Cleared: INR 100 |
CFA program candidates: INR 100 | Others: INR 150
2020-5-17 5:30 pm
2020-5-17 6:30 pm
Asia/Kolkata
Leadership In Times of Crisis
CFA Society India is pleased to host Rahul Kapoor for the upcoming webinar "Leadership in Times of Crisis" who will take us through the below: By learning to understand your mind-set and then authentically shaping your response to various situations can help you to have a very successful and fulfilling work-life. In this talk you will learn:
Online
Save Event to Calendar