Meet a Member – Careers, Networking and More
October 1, 2021
7:00 PM - 8:00 PM IST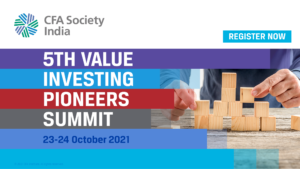 We are pleased to announce the upcoming webinar with Dwijendra Srivastava, CFA  on "Meet a Member – Careers, Networking and More" on 1st Oct 2021.
Smart people learn from experience but the truly wise ones learn from others" – Zen proverb
Looking for answers to lingering questions about your career? Do you need insights and advice to make the right career move? Or are you simply trying to build your professional network?
You can find all of this and more in this series. It's your chance to learn from top finance professionals – those who have seen it all and are keen to share their wisdom with you. Join us for an interactive session with Dwijendra Srivastava, CFA, CIO – Debt, Sundaram Mutual Fund. Get all your career questions answered!
SPEAKER: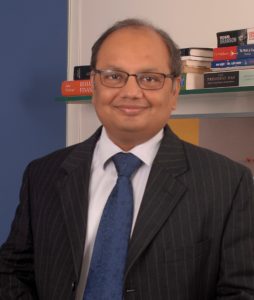 Dwijendra Srivastava, Chief Investment Officer Debt, Sundaram Mutual Fund is a CFA charter Holder. He holds a B.Tech (Textile Technology) degree from The Technological Institute of Textile and Sciences and a Post Graduate Diploma in Management from Goa Institute Of Management. He has over 20 years of experience, out of which 18 years is in financial services industry.
REGISTRATION:
CFA Society India members: Free
Others: Free
#DidYouKnow PROFESSIONAL DEVELOPMENT PROGRAMS organised by CFA Society India are free for their Members, RENEW  your Membership today for the year 2021-2022 and attend these programs for free.
Cancellation Policy: No refunds will be issued for any cancellations received within 48 hours of program starts. Substitutions from the same company are accepted with fee adjustment, if appropriate. Sharing of registrations is not permitted.
This event is qualified for 1.0 PL credit hours for CFA Society India members.

Global Passport Accredited Programme Allows members of participating CFA societies to attend each other's society events at the local member price
2009-3-8 19:00
2009-3-8 20:00
Asia/Kolkata
Meet a Member – Careers, Networking and More
We are pleased to announce the upcoming webinar with Dwijendra Srivastava, CFA  on "Meet a Member – Careers, Networking and More" on 1st Oct 2021. Smart people learn from experience but the truly wise ones learn from others" – Zen proverb Looking for answers to lingering questions about your career? Do you need insights and
Online
Save Event to Calendar