New Age Lending in India – A Deep Dive
April 9, 2021
7:00 pm to 8:00 pm
New Age Lending in India – A Deep Dive
We are pleased to announce the upcoming webinar "New Age Lending in India – A Deep Dive" on April 9, 2021 from 7.00 pm IST.
A large part of the Indian population does not have access to institutional and formal sources of borrowing. This problem of credit exclusion has been a formidable challenge and has occupied an important place among policymakers. Any challenge is also an opportunity and over the last decade there have been several new models and ventures trying to crack the problem of under-penetration of formal credit in our economy. These new models go significantly beyond the traditional underwriting models and can make a significant difference in India's journey to a more credit-inclusive economy.
Join us as we bring together a panel of experts and practitioners who through their work are deeply intertwined in India's credit sector. The speakers in this session are at the forefront of ushering in a credit revolution in India and have a deep stake in guiding its future.
ABOUT THE SPEAKERS: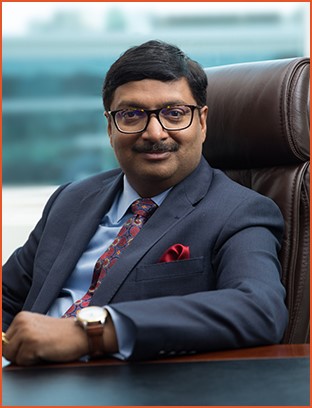 Shachindra Nath, Executive Chairman & Managing Director, U Gro Capital – Shachindra is a distinguished corporate leader and the Executive Chairman & Managing Director of U GRO Capital. In his rich career spanning three decades, Shachindra has been influential in building diversified financial services businesses. He has been instrumental in building two insurance companies, a large asset management company and an NBFC. At present, through U Gro Capital, Shachindra is focused on the SME credit gap in India. U GRO Capital in its one year journey has been recognized as a platform that's driven by the combination of 'Knowledge + Technology.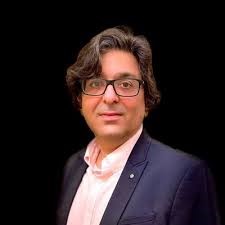 Rajat Gandhi, Founder & CEO, Faircent – A marketer, strategist, and brand builder with over 20 years of experience, Rajat is the Founder & CEO of Faircent, India's largest peer-to-peer lending platform. As one of the earliest Internet professionals in India, Rajat has leveraged his extensive expertise in online and digital realms to pioneer the concept of online peer-to-peer lending in India and establish Faircent as the largest P2P lending platform in the country. Through Faircent, Rajat has been playing a critical role in extending the benefits of financial inclusion to India's traditionally underserved populace and democratising debt by enabling access to cheap and fast credit for borrowers including the SME/MSME segment.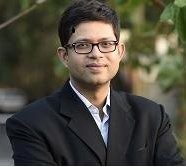 Deep Narayan Mukherjee, BCG Gamma (the AI/ML unit of Boston Consultancy Group) and Visiting Faculty of Risk Management at IIM Calcutta – Deep focusses on AI/ML deployment in Banks and Financial services. Prior to Joining BCG, he was the Chief Product Officer of TransUnion Cibil, India's largest bureau, leading product development, solution delivery and research. He was worked with Fitch Ratings and American Express. Over the last 18 years he has worked on a wide range of financial products from retail loan to insurance on one side to MSME loans to project Finance on other. He is a Visiting Faculty of Risk Management at IIM Calcutta. He is a regular commentator on economics and banking in leading business publications such as Business Standard, Mint, Bloomberg to name a few.
MODERATOR: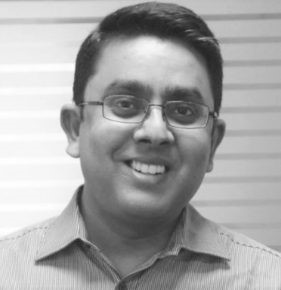 Avishek Gupta, Head (Caspian Debt) and Investment Director – Avishek leads the debt business through which Caspian makes debt investments across a wide variety of sectors including food & agribusiness, financial inclusion, clean energy, healthcare, education, etc. Prior to Caspian, Avishek helped set up a wholesale structured finance business in small business lending and affordable housing finance sectors. He has worked on a wide range of financial products ranging from pure debt to quasi-equity as well as structured products like securitisation and pooled transactions. Earlier, Avishek managed the incubation of a portfolio of start-ups operating in sectors like dairy, agriculture, rural tourism, drinking water and clean energy.
REGISTRATION:
CFA Society India members: Free | CFA Level 3 Cleared: INR 100 |
CFA program candidates: INR 100 | Others: INR 150
| | |
| --- | --- |
| This event is qualified for 1.0 PL credit hours for CFA Society India members | Global Passport Accredited Programme Allows members of participating CFA societies to attend each other's society events at the local member price |
2000-1-18 7:00 pm
2000-1-18 8:00 pm
Asia/Kolkata
New Age Lending in India – A Deep Dive
New Age Lending in India – A Deep Dive We are pleased to announce the upcoming webinar "New Age Lending in India – A Deep Dive" on April 9, 2021 from 7.00 pm IST. A large part of the Indian population does not have access to institutional and formal sources of borrowing. This problem of
Online
Save Event to Calendar