Opportunities and Challenges for Social Impact Startups
May 6, 2020
5:30 PM - 6:30 PM IST
CFA Society India is pleased to host Mukesh Sharma, CFA for the upcoming webinar "Opportunities and Challenges for Social Impact Startups".
In recent times, there is a renewed focus and attention on full range of impacts of business actions. Social entrepreneurship and investing has increasingly become popular with entrepreneurs and investors as the traditional models of business and social change are challenged. In this interactive webinar, Mr. Mukesh Sharma, will talk about Social Impact Investing and its various aspects as well as opportunities that COVID-19 presents in this sector.
ABOUT THE SPEAKER: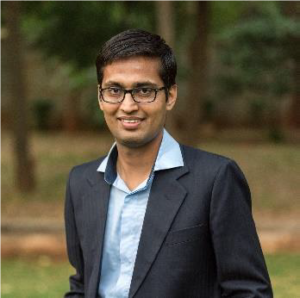 Mukesh Sharma, CFA, CA is the Co-Founder & Managing Director Menterra Venture Advisors Private Limited. Mukesh is a co-founder of Menterra, a venture capital fund platform that addresses the biggest issues facing agriculture, healthcare, and education in India through private investments that target commercial returns and big sectoral impact. Over the last 18 years, Mukesh has invested in and worked on deals in several emerging and frontier markets. He has raised capital from diverse set of investors. Earlier, he was the Chief Investment Officer at Villgro, India's oldest and foremost social enterprise incubator. Mukesh has played an integral role in developing first generation companies through the "Valley of Death". Mukesh has advised the promoters and board of several companies. He has been a non-executive director on the board of Biosense Technologies, Omix Labs, Adiuvo Diagnostics and Concept Learning. Mukesh has participated in the activities of the Impact Investors Council, India. He is also a member of the PoleStar Awards Jury focused on celebrating excellence in journalism and delivering social impact.
MODERATOR: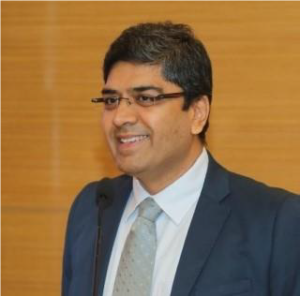 Mayank Patel, CFA has nine years of experience in banking and financial services and has completed twelve years as an academician and business incubation professional. He has also received CFA charter from CFA Institute, USA. His academic interests are financial markets, asset pricing, behavioural finance, risk management and quantitative methods. He specializes in the area of investment research, corporate finance and financial derivatives. He has presented a numbers of papers during various conferences and has also attended workshops on econometrics and computational finance. He is a keen follower of political economy, and developments in the field of education. At present, he is the CEO of Centre for Advancing and Launching Enterprises, a technology business incubator promoted by EDII.

CFA Society India members: Free | CFA Level 3 Cleared: INR 100 |REGISTRATION:
CFA program candidates: INR 100 | Others: INR 150
2020-5-6 5:30 pm
2020-5-6 6:30 pm
Asia/Kolkata
Opportunities and Challenges for Social Impact Startups
CFA Society India is pleased to host Mukesh Sharma, CFA for the upcoming webinar "Opportunities and Challenges for Social Impact Startups". In recent times, there is a renewed focus and attention on full range of impacts of business actions. Social entrepreneurship and investing has increasingly become popular with entrepreneurs and investors as the traditional models of business
Online
Save Event to Calendar