Practitioner's Insight: Passive investing – Domestic & Overseas
October 27, 2021
5:30 PM - 6:30 PM IST
We are pleased to announce the upcoming webinar on "Practitioner's Insight: Passive investing – Domestic & Overseas", on 27th October 2021, 5.00 pm IST".
In this webinar, Mahavir Kaswa & Vikash Wadekar will provide members with an overview of passive investing in India and Overseas.
Learning outcomes
A quick refresher on what is passive investing and methodologies
Evolution of approach within the organization towards passive fund management
Practical insights on selection, creation, and management of passive funds
Examples from developed markets on return comparisons between active and passive
Parameters to consider while investing in passive funds
Passive options available for Indian investors
Speaker: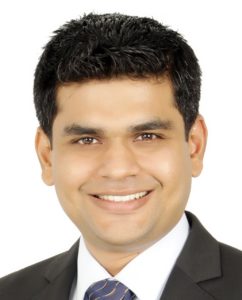 Mahavir Kaswa, CFA is Vice President, Research (Passive Funds), at Motilal Oswal Asset Management Company Ltd. His key responsibility includes researching investment strategies, new product ideation and promoting passive investing via interacting with HNI client, banks and private wealth houses. He has overall experience of 15 years in Capital Markets spanning across, Stock Exchanges, Mutual Funds and Insurance sector. Prior to joining Motilal Oswal Asset Management Company, he was working with S&P Dow Jones Indices as Product Manager where he had an opportunity working on various broad market, sectorial, thematic, Smart Beta (factor) and ESG/Sustainability indices. Mahavir has done his Masters of Commerce from Pune University, and is a Chartered Financial Analyst from CFA Institute, USA.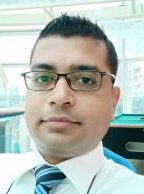 Vikash is a veteran of Mutual Fund Industry, having experience of over 2 decades in the Mutual Fund Industry. He has worked with various Mutual Funds on institutional sales side starting his career with IL&FS Mutual Fund, ING, Benchmark Mutual Fund and Union KBC MF. He was also instrumental in setting up BSE StAR MF platform, he has also ventured in one of the Fintech platform for Mutual Fund advisors. He has spent extensive time with Benchmark Mutual Fund, a pioneer of ETFs & Indexing in India. Currently he heads Passive Funds Sales in Motilal Oswal Asset Management. He is a graduate from Mumbai University and done his post-graduation from Pune University.
Moderator: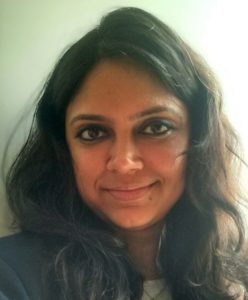 Jolly Balva, CFA has over a decade of work experience in financial services and has worked with the BSE Ltd. (Erstwhile Bombay Stock Exchange) for 4.5 years in a Product management and Marketing role. Prior to that she has worked with the Aditya Birla group in advisory and business development for SMEs and corporates in diverse asset classes.  Jolly is a CFA charterholder, an MBA graduate and a volunteer with the CFA India society.
REGISTRATION:
CFA Society India members: Free | CFA Level 3 Cleared: INR 100 | CFA program candidates: INR 100 | Others: INR 150
1 PL

CFA Institute members can claim PL credit by providing their CFA Institute ID number when registering.

Global Passport Accredited Programme Allows members of participating CFA societies to attend each other's society events at the local member price
2000-5-14 17:30
2000-5-14 18:30
Asia/Kolkata
Practitioner's Insight: Passive investing – Domestic & Overseas
We are pleased to announce the upcoming webinar on "Practitioner's Insight: Passive investing – Domestic & Overseas", on 27th October 2021, 5.00 pm IST". In this webinar, Mahavir Kaswa & Vikash Wadekar will provide members with an overview of passive investing in India and Overseas. Learning outcomes A quick refresher on what is passive investing
Online
Save Event to Calendar