Practitioner's guide on tactical asset allocation and regime modelling
November 12, 2021
5:30 PM - 6:30 PM IST
We are pleased to announce the upcoming webinar on "Practitioner's guide on tactical asset allocation and regime modelling", on 12th November 2021, 5.30 pm IST".
In this webinar, Sonam Srivastava, Founder, Wright Research will provide members with an overview on tactical asset allocation and regime modelling.
Wright Research has been successfully running factor-based strategies in the Indian markets for more than 2 years. In this presentation, Sonam will share her methodology for tactical asset allocation and regime modeling.
Learning outcomes:
Introduction to factor investing from Indian context
Tactical asset allocation methodology introduction
Introduction to regime modeling
REGISTRATION:
CFA Society India members: Free | CFA Level 3 Cleared: INR 100 | CFA program candidates: INR 100 | Others: INR 150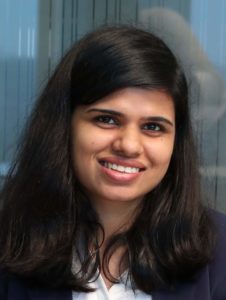 Sonam Srivastava
Sonam loves quantitative research, especially for finance and trading! She is building a business out of my deep passion for quant finance at Wright, a Mumbai-based seed-funded investment management firm. She aims to utilize her quantitative expertise in a traditional market like India. She has 9+ years of experience in quantitative research and portfolio management working on systematic strategies, algorithmic trading, long-short strategies, arbitrage, and high-frequency trading. She has worked at HSBC as a quant building factor-driven portfolio solutions enabling large-scale trading at the central risk book & structuring desks. In addition, she worked as an algorithm designer at Edelweiss institutional equity execution & arbitrage desks and Qplum in a portfolio management role for artificial intelligence-driven Robo-advisor in the US and India. She graduated studying computational chemical engineering from IIT Kanpur and has a master's in financial engineering from Worldquant University.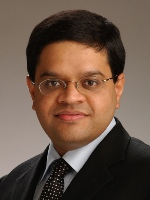 Manish Jain, CFA
Manish is currently Managing Partner with Angaros Group. He has over 25 years of cross-functional experience across banking, asset management, hedge fund, investment banking, and private investments. He spent about 15 years working in the Japanese financial services industry. While in Japan, he worked with Citibank, Fidelity Investments, and SPARX Group. Manish graduated from IIT Madras. He currently serves as the President of IIT Madras Alumni Association's Hyderabad Chapter and is an Executive Council Member of Pan IIT India.
1 PL

CFA Institute members can claim PL credit by providing their CFA Institute ID number when registering.

Global Passport Accredited Programme Allows members of participating CFA societies to attend each other's society events at the local member price
2021-11-12 17:30
2021-11-12 18:30
Asia/Kolkata
Practitioner's guide on tactical asset allocation and regime modelling
We are pleased to announce the upcoming webinar on "Practitioner's guide on tactical asset allocation and regime modelling", on 12th November 2021, 5.30 pm IST". In this webinar, Sonam Srivastava, Founder, Wright Research will provide members with an overview on tactical asset allocation and regime modelling. Wright Research has been successfully running factor-based strategies in
Online
Save Event to Calendar