Practitioners' Insights: Artificial Intelligence (AI) in Investing
June 9, 2020
5:30 PM - 6:30 PM IST
CFA Society India is pleased to host Rani Piputri, CFA, CAIA, for the upcoming webinar on "Practitioners' Insights: Artificial Intelligence (AI) in Investing". She will take us through the below:
Some of the world's leading hedge funds have embraced AI technologies, for at least a decade, if not more. From removing spam in our emails to investment portfolio construction, machine learning technologies have started to become mainstream.
This webinar will elaborate the what, why and how of AI in investment management industry. It covers a range of topics for investment management teams/companies aspiring to adopt AI in their strategies and processes.
Learning Outcomes:
Understanding AI and its evolution in the investment profession

Overview and guidelines on applying AI to investing
ABOUT THE SPEAKERS: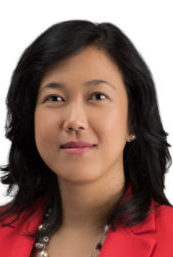 Rani Piputri, CFA, CAIA is the Head of Automated Intelligence Investing at NN Investment Partners, where she is responsible for EUR 7 billion AuM across a broad range of strategies and asset classes. The Automated Intelligence Investing team focuses on extracting behavioural premia from financial markets, by implementing data-driven strategies, largely based on factor approach and artificial intelligence technologies. She joined NN Investment Partners in 2018, after a role as Principal Equity Strategies at Aspect Capital, a London based quantitative multi-asset solution provider. Prior to this, she was a Partner and Portfolio Manager at Saemor Capital for ten years, following a position of European Equity Portfolio Manager at Aegon Asset Management from 2004 to 2008. She started her career in 2000 as investment consultant at Ortec Finance. Rani served as a Board member of the CFA society Netherlands for four years and currently sits in the Annual Conference Advisory Group of CFA Institute. She holds a MSc. Degree in Financial Econometrics from the Erasmus University in Rotterdam.
MODERATOR: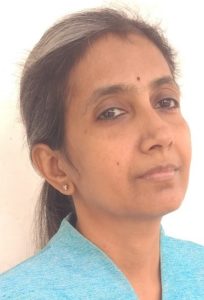 Meera Siva, CFA is an independent consultant and co-founder of RaNa Investment Advisors. She currently works as Lead, Innovation and Entrepreneurship at the Terwilliger Center for Innovation in Shelter, Habitat for Humanity International. She has 16 years of engineering design experience in the US, over 10 patents to her name and 9 years of financial analysis experience spanning US PE, India listed equities, India early stage funding and personal finance. She is a columnist at The Hindu and Business Line. She is a CFA Charter holder and has a MS in Computer Engineering.
REGISTRATION:
CFA Society India members: Free | CFA Level 3 Cleared: INR 100 |
CFA program candidates: INR 100 | Others: INR 150
This event is qualified for 1.0 PL credit hours for CFA Society India members

Global Passport Accredited Programme

Allows members of participating CFA societies to attend each other's society events at the local member price
2020-6-9 5:30 pm
2020-6-9 6:30 pm
Asia/Kolkata
Practitioners' Insights: Artificial Intelligence (AI) in Investing
CFA Society India is pleased to host Rani Piputri, CFA, CAIA, for the upcoming webinar on "Practitioners' Insights: Artificial Intelligence (AI) in Investing". She will take us through the below: Some of the world's leading hedge funds have embraced AI technologies, for at least a decade, if not more. From removing spam in our emails to
Online
Save Event to Calendar