Practitioners' Insights: Coronavirus Crisis & Global Fixed Income
July 23, 2020
5:30 pm - 6:30 pm
We are pleased to announce the upcoming webinar "Practitioners' Insights: Coronavirus Crisis & Global Fixed Income" on 23 July, 2020 at 5.30 pm – 6.30 pm IST.
Not just in India, but in the rest of the world too, fixed income markets have had a roller coaster ride. Many consider bonds to be relatively safer, yet yields are at historic lows. This has left asset allocators and those seeking safe income with difficult choices. In this webinar, Dr. Arvind Rajan will review the current and future challenges faced by the global fixed income market.
Learning Outcomes
• How did the coronavirus crisis impact global bond markets (yield curves and spread markets)?
• What was the impact of public health, fiscal and monetary responses on Fixed Income?
• What has the crisis revealed about market structure and liquidity?
• How will these affect investors globally seeking safe investment?
• Will Covid slow down or accelerate the reach for yield?
• What are the long term prospects for inflation post-Covid?
• Discussion of the global need for alternative safe investments
ABOUT THE SPEAKER: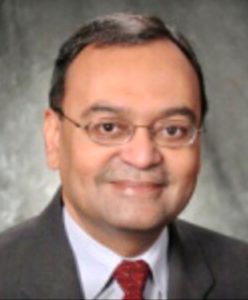 Dr. Arvind Rajan is a senior advisor to asset managers, asset owners, and governments. He is a financial markets executive with extensive experience in various asset classes, including Emerging Markets, Global bonds, Asset Backed Securities (including Subprime), Structured Credit, and Corporate Debt. In January 2020, Dr. Rajan founded Basis Point Global Solutions, a firm that provides a range of consulting services and analytical solutions for asset management. In December 2019, he retired from PGIM Fixed Income, the investment arm of Prudential Financial in the USA where he served as International Chief Investment Officer/Head of Global and Macro, heading the FX, Global Bond, Emerging Markets Debt, Investment Strategy and Economic Research teams, for the past eight years.  In his career of over 25 years, he has worked on fixed income strategy, risk management, quantitative research, derivatives, and proprietary trading in leadership roles at companies including Citigroup Global Markets and Salomon Brothers. Prior to his Wall Street career, he was with AT&T Bell Labs and Rice University. He graduated from IIT, Madras and did his MS and PhD in Operations Research from Northwestern University.
MODERATOR: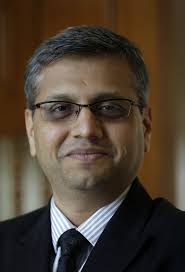 Jayen Shah, CFA, co-founded Mavuca Capital Advisors Pvt. Ltd. Mavuca is uniquely servicing clients' needs from strategic, management consulting to capital – both equity and debt mobilization. In its short-history, Mavuca has successfully executed #8 transactions totaling over INR 13.3 bn. Jayen's professional journey started in June 1995. Over these 24 years, he has worked with organizations like IDFC Bank, IDFC Ltd, Standard Chartered Bank, The Royal Bank of Scotland, Rabo India Finance, ABN AMRO Bank, ABN AMRO Securities & Kotak Mahindra. At IDFC, Jayen was key architect in winning awards like 'India Bond House Award for 2015' by IFR Asia and 'Asia's Best Local Currency Bond Deal for 2016' both by IFR Asia and GlobalCapital (Asiamoney). His expertise encompasses fixed income, credit markets, financial & capital markets, capital-financial structuring, bank capital securities, financial advisory, etc. He is a CFA charter holder, and holds an MMS (Finance) from NMIMS & Bachelors of Engineering from Mumbai University. He has been an active member of CFA Society, Climate Bond Initiative, FIMMDA, City of London, CAFRAL (RBI), ASIFMA, FICCI's Capital Markets Committee, APLMA etc.
REGISTRATION:
CFA Society India members: Free | CFA Level 3 Cleared: INR 100 |
CFA program candidates: INR 100 | Others: INR 150
This event is qualified for 1.0 CE credit hours for CFA Society India members

Global Passport Accredited Programme

Allows members of participating CFA societies to attend each other's society events at the local member price
2020-7-23 5:30 pm
2020-7-23 6:30 pm
Asia/Kolkata
Practitioners' Insights: Coronavirus Crisis & Global Fixed Income
We are pleased to announce the upcoming webinar "Practitioners' Insights: Coronavirus Crisis & Global Fixed Income" on 23 July, 2020 at 5.30 pm – 6.30 pm IST. Not just in India, but in the rest of the world too, fixed income markets have had a roller coaster ride. Many consider bonds to be relatively safer,
Online
Save Event to Calendar