Practitioners' Insights: Field Guide to Investing
June 3, 2020
5:30 PM - 6:30 PM IST
We are pleased to announce the upcoming webinar with Mr. Neeraj Marathe on  "Field Guide to Investing". Session will be moderated by Mr. Jitendra Chawla, CFA.
COVID-19 has changed the world in ways one never imagined. It has made investing even more difficult. Join this webinar to understand ways in which a hands-on investor is trying to navigate these uncertain times to build a strong portfolio.
Learning outcomes:
Why the current environment and circumstances are unique and need to be dealt differently?

Best practices: Thought process and framework investors could adopt in the current environment.
What should any existing or prospective investor be doing to restructure or build a new portfolio?
About the Speaker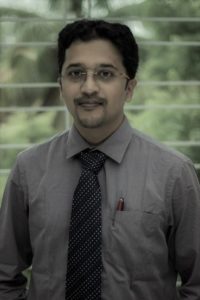 Neeraj is a Pune-based investor and teacher. He has been associated with the Indian capital markets since the last 18 years. He has taught subjects like Security Analysis, Portfolio Management and Behavioural Finance in various B-schools for over 12 years. He tries to practice value-based investing and is an avid reader. He is also an active participant in the Flame Investment Lab.
Moderator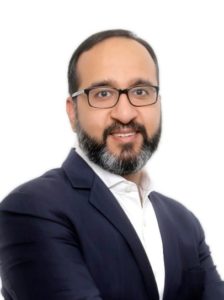 Jitendra Chawla, CFA, is Vice President – Investment Solutions at Deutsche Bank Private Wealth Management. Previously, he has worked as an investment advisor and wealth manager in organizations like Kotak Bank Wealth Management, Citi Wealth Advisors, ABN AMRO Bank, Standard Chartered Bank and as an analyst at Sharekhan.com. Jitendra is a Director on the Board of CFA Society India in a voluntary capacity and chair of the Public Awareness Committee. A CFA charterholder since 2009, he holds a Bachelor's degree in Commerce from Delhi University and a Post Graduate Diploma in Business Management.
REGISTRATION:
CFA Society India members: Free
CFA Level 3 Cleared: INR 100
CFA program candidates: INR 100
Others: INR 150
The event is qualified for 1.0 PL credit for CFA Society India
2020-6-3 5:30 pm
2020-6-3 6:30 pm
Asia/Kolkata
Practitioners' Insights: Field Guide to Investing
We are pleased to announce the upcoming webinar with Mr. Neeraj Marathe on  "Field Guide to Investing". Session will be moderated by Mr. Jitendra Chawla, CFA. COVID-19 has changed the world in ways one never imagined. It has made investing even more difficult. Join this webinar to understand ways in which a hands-on investor is
Online
Save Event to Calendar