Practitioners' Insights: Investing under uncertainty
May 13, 2020
5:30 PM - 6:30 PM IST
CFA Society India is pleased to announce the upcoming webinar on "Practitioners' Insights: Investing under uncertainty" with Kuntal Shah, Board of Management- FLAME University. Jitendra Chawla, CFA, will moderate this session
The COVID-19 pandemic is creating significant health, social and economic challenges around the world and is resulting in synchronized as well as abrupt stoppage of the economic engine. This, in-turn, is forcing Investors, governments and businesses to critically assess the multi-disciplinary impacts on investment decision making.  We understand that navigating this unprecedented pace of change and simultaneously dealing with long term and Immediate short-term issues can be overwhelming. This webinar will bring in a historical perspective and help create a playbook for making judgements and managing risks given the current uncertainties.
Learning outcomes:
Understand the current canvas of uncertainties

Review historical precedents including mistakes investment professionals make
ABOUT THE SPEAKER: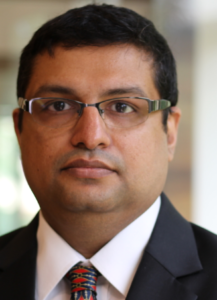 Mr. Kuntal Shah is a partner at the Oaklane Capital Management LLP and has an opportunistic inclination towards value-oriented and risk-controlled approach to investments. He has been an extremely successful investor over the past 2 decades and his investing success has come from exploiting the inefficiencies inherent in the markets. In the past, he has added value through strategic inputs, networking and competitive intelligence, and board level decision making for the investee companies. He was part of a three member principal team supported by 20 professionals looking after a portfolio of $600 mn across various asset classes for a family office. Mr. Shah has in-depth understanding of value investing with focus on risk identification and mitigation, emerging trends and opportunities in key growth sectors in India, taxation and accounting. He is an Electronics Engineer from Pune University by education and a successful investor over the past two decades.
MODERATOR: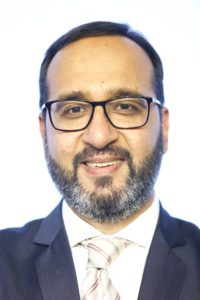 Jitendra Chawla, CFA, is Vice President – Investment Solutions at Deutsche Bank Private Wealth Management. Previously, he has worked as an investment advisor and wealth manager in organizations like Kotak Bank Wealth Management, Citi Wealth Advisors, ABN AMRO Bank, Standard Chartered Bank and as an analyst at Sharekhan.com. Jitendra is a Director on the Board of CFA Society India in a voluntary capacity and chair of the Public Awareness Committee. A CFA charterholder since 2009, he holds a Bachelor's degree in Commerce from Delhi University and a Post Graduate Diploma in Business Management.
REGISTRATION:
CFA Society India members: Free
CFA Level 3 Cleared: INR 100
CFA program candidates: INR 100
Others: INR 150
This event is qualified for 1.0 PL credit for CFA Society India
2020-5-13 5:30 pm
2020-5-13 6:30 pm
Asia/Kolkata
Practitioners' Insights: Investing under uncertainty
CFA Society India is pleased to announce the upcoming webinar on "Practitioners' Insights: Investing under uncertainty" with Kuntal Shah, Board of Management- FLAME University. Jitendra Chawla, CFA, will moderate this session The COVID-19 pandemic is creating significant health, social and economic challenges around the world and is resulting in synchronized as well as abrupt stoppage of
Online
Save Event to Calendar