Practitioners' Insights: Investor Risk Profiles & Portfolio Strategy
May 11, 2020
5:30 PM - 6:30 PM IST
CFA Society India is pleased to host Bob Dannhauser CFA for upcoming webinar "Practitioners' Insights: Investor Risk Profiles & Portfolio Strategy" who will take us through the below:
Beginning in January of 2020, SEBI requires that investment advisors only provide advice after a client risk profile is completed and acknowledged by the client. And while most advisors understand that understanding a client's situation and attitudes and tolerances for risk is important, all too often the risk profile is treated like a compliance nuisance. In this webinar, we'll review the three essential dimensions of a thorough client risk profile, identify the challenges in reconciling those dimensions, and review how the insights from the risk profile can be incorporated in portfolio strategy. The discussion will draw from the recently published paper "Investment Risk Profiling: A Guide For Financial Advisors" co-authored by Professor John Grable, Amy Hubble PhD CFA, and Bob Dannhauser CFA.
ABOUT THE SPEAKER: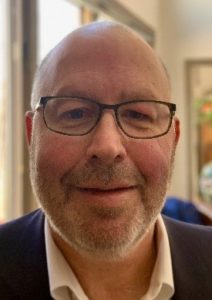 Bob Dannhauser, CFA is a writer, consultant, and researcher focused on sustainable investing, asset management, and wealth management. He is Senior Advisor to The Investment Integration Project (tiiproject.com), an applied research and consultancy addressing systemic risk management and sustainable investing. From 2007-2019, Bob served on the staff of CFA Institute, most recently as Head of Global Private Wealth Management. He also was Head of Global Capital Markets Policy and Head of Standards of Practice during his tenure at CFA Institute, and served on the CFA Institute investment committee overseeing the organization's Reserves portfolio. He has more than 20 years experience in client facing roles with several asset management firms, and has worked with a wide variety of corporate, public retirement fund, eleemosynary, multiemployer trust, and high net worth clients. Bob is a Chartered Financial Analyst (CFA) and has also earned the Financial Risk Manager (FRM) and Chartered Alternative Investment Analyst (CAIA) designations. He holds a Masters in Public Health from the University of Medicine and Dentistry of New Jersey; a Masters in Business Administration from Cornell University; and a Bachelors of Arts degree in Political Science. Bob is based in the New York City area.
MODERATOR: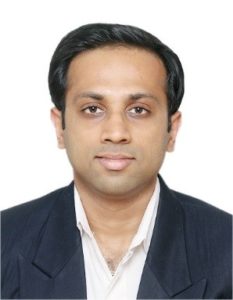 Mohit Beriwala, CFA runs a Boutique Private Wealth Advisory firm. They help Entrepreneurs & Professionals make Smarter Investment Decisions to help Achieve their Life's Goals faster & in the process build Multi – Generational Wealth. Their main focus is on Behavioural Finance. Apart from Finance, he is very focused on Community Service & is instrumental in   running the Read & Feed program in South Kolkata where they Teach English & Feed underprivileged children. He is an Active Volunteer for the CFA Society India & is also the Chairman for Kolkata Eden Round Table 315. By qualification, he is a CFA, FRM & has MS in Finance
REGISTRATION:
CFA Society India members: Free | CFA Level 3 Cleared: INR 100 |
CFA program candidates: INR 100 | Others: INR 150
2020-5-11 5:30 pm
2020-5-11 6:30 pm
Asia/Kolkata
Practitioners' Insights: Investor Risk Profiles & Portfolio Strategy
CFA Society India is pleased to host Bob Dannhauser CFA for upcoming webinar "Practitioners' Insights: Investor Risk Profiles & Portfolio Strategy" who will take us through the below: Beginning in January of 2020, SEBI requires that investment advisors only provide advice after a client risk profile is completed and acknowledged by the client. And while most
Online
Save Event to Calendar