Practitioners' Insights First principles in Debt Mutual Funds
May 18, 2020
5:30 PM - 6:30 PM IST
CFA Society India is pleased to host Mr. Suyash Choudhary for the upcoming webinar "Practitioners' Insights First principles in Debt Mutual Funds". Mr. Rajendra Kalur, CFA will moderate this session.
Not just investors, practitioners too can sometimes overlook the basics. In this webinar, veteran fund manager Suyash Choudhary will walk through India's fast evolving debt mutual fund landscape.
Learning outcomes
1. The Macro
2. Markets for financing in India
3. Behavioral thinking & operating in a data vacuum
4. First principles on mutual funds
5. Value chain in the mutual fund business
ABOUT THE SPEAKER: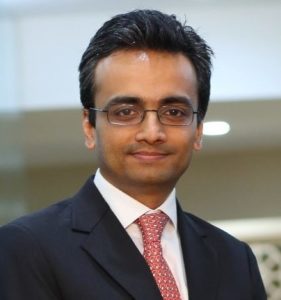 Suyash Choudhary has almost two decades of experience in the mutual fund industry and heads the fixed income business at IDFC Asset Management Company. His strength lies in his in-depth understanding of the macroeconomic environment, the ability to anticipate interest rate movements and the ability to identify attractive investment opportunities across market segments. He has been credited with predicting India's credit crunch crisis. Prior to this he was associated with HSBC AMC, Standard Chartered AMC and Deutsche Bank AG. He holds a Bachelor Degree of Arts (Hons) in Economics from Delhi University, Post Graduate Diploma in Management from Indian Institute of Management, Calcutta.
MODERATOR: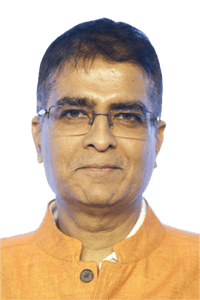 Rajendra Kalur, CFA has over 25 years' experience in financial services. He's served in leadership roles in MNC Bank, leading Asset Management Company & Investment Bank. He's also been a founder of two very successful Private Wealth Management companies. His last assignment was as founder / CEO of a leading private wealth management co which he co-founded. Currently he's a director on Board of CFA Society India & champions Advocacy related activities. He's a mentor / consultant to NGOs & startups. He's also a financial educator & trainer. An Economics honours, MBA from Cranfield School of Management, UK & CFA are his formal qualifications. He's also a long distance runner, cyclist & trekker.

REGISTRATION:
CFA Society India members: Free | CFA Level 3 Cleared: INR 100 | CFA program candidates: INR 100 | Others: INR 150
This event is qualified for 1.0 PL credit for CFA Society India
2020-5-18 5:30 pm
2020-5-18 6:30 pm
Asia/Kolkata
Practitioners' Insights First principles in Debt Mutual Funds
Online
Save Event to Calendar