Practitioners' Insights: Panel Discussion on ETF Liquidity and Investor Experience
June 1, 2020
5:30 PM - 6:30 PM IST
CFA Society India is pleased to host Anubhav Srivastava, Vishal Jain & Sivananth Ramachanran for the upcoming webinar "Practitioners' Insights: Panel Discussion on ETF Liquidity and Investor Experience", who will take us through the below:
The lack of liquidity in Exchange Traded Funds (ETFs) is a much discussed topic in the Indian asset management industry, with several advisors and market practitioners encouraging investors to prefer index funds over ETFs. But what is liquidity and how much does it matter? How does ETFs compare with index funds in terms of overall investor experience?
In the past few weeks, two papers have been issued to address this. The CFA Society India issued a report on the Indian ETF Industry with some recommendations to enhance liquidity. ETF expert Anubhav Srivastava <Click here> issued a primer on ETF liquidity. We will invite the authors of the report, and Vishal Jain, Head of ETFs at Nippon India Mutual Fund for a discussion on the subject. We would also explore any implications of illiquidity in current market conditions. The discussion would be moderated by Hansi Mehrotra, CFA, Founder, Money Management India.
ABOUT THE SPEAKERS: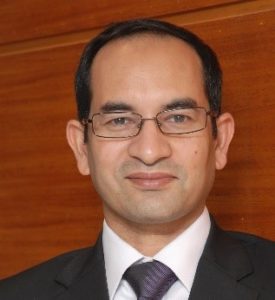 Anubhav Srivastava is a partner at Infinity Alternatives with over two decades in the financial services industry. Previously he was heading the Passive business at a leading asset manager and has, over the years, developed expertise in ETFs, modelling, risk management and analytics leading to new benchmarks in innovative investment products. He was responsible for the widely successful MOSt Shares NASDAQ-100 ETF. He occasionally advises regulators on systemic risk management, in addition to regular commentary on the larger investment and ETF space. Anubhav holds an MSc in Quantitative Finance and an MBA from IIM- A.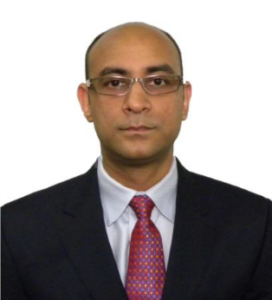 Vishal Jain is currently Head – ETF at Reliance Nippon Life Asset Management Company. He was with Goldman Sachs Asset Management Company Private Limited till May 2014 where he was the CIO. He comes with over 18 years of experience in ETFs. He was part of the founding team of Benchmark AMC which launched the first ETF in India in 2001 – Nifty Bees. Vishal previously was part of the Index division of CRISIL from where he was deputed to NSE & was instrumental in setting up India's first independent Index Company, IISL, which is the owner of the Nifty family and Indices today.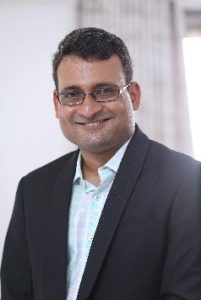 Sivananth Ramachandran, CFA is the Director of Capital Markets Policy, India at the CFA Institute. In his role, he is responsible for advocating policy positions on issues that impact Indian capital markets, including corporate governance, ESG, and financial reporting, to name a few. Siva was part of a SEBI working group that reviewed the related party transaction regulations. He is frequently quoted in media. Siva has nearly thirteen years of experience in financial services. Prior to joining the CFA Institute, Siva spent five years at Morningstar, and led their global index product development team. Siva has an MBA from the Indian Institute of Management, Lucknow. He also holds the Chartered Financial Analyst (CFA) and Professional Risk Management (PRM) designations, and the Fundamentals of Sustainability Accounting (FSA) credential provided by Sustainability Accounting Standards Board (SASB).
MODERATOR: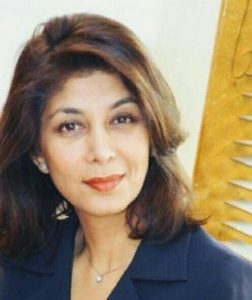 Hansi Mehrotra, CFA is the founder of Money Management India and The Money Hans, an industry research platform and a financial education content brand respectively. She has over two decades of experience in investment research and consulting across Asia Pacific, including her last corporate job as head of wealth management for Mercer. She writes on LinkedIn, where she has been named TopVoice and PowerProfile over the past few years. Hansi holds a certificate in private wealth from Wharton, the CFA charter and a post graduate diploma in applied investments from Australia.
REGISTRATION:
CFA Society India members: Free | CFA Level 3 Cleared: INR 100 |
CFA program candidates: INR 100 | Others: INR 150
This event is qualified for 1.0 PL credit for CFA Society India
2020-6-1 5:30 pm
2020-6-1 6:30 pm
Asia/Kolkata
Practitioners' Insights: Panel Discussion on ETF Liquidity and Investor Experience
CFA Society India is pleased to host Anubhav Srivastava, Vishal Jain & Sivananth Ramachanran for the upcoming webinar "Practitioners' Insights: Panel Discussion on ETF Liquidity and Investor Experience", who will take us through the below: The lack of liquidity in Exchange Traded Funds (ETFs) is a much discussed topic in the Indian asset management industry, with
Online
Save Event to Calendar