Practitioners' Insights: The Indian Economy and its Currency
July 14, 2020
5:30 pm to 6:30 pm
We are pleased to announce the upcoming webinar "Practitioners' Insights: The Indian Economy and its Currency" on 14 July, 2020 at 5.30 pm – 6.30 pm IST.
Predicting economic outcomes is anything but difficult. More so now. With data scarcity and heightened uncertainty, investment decision makers have never been in a greater quandary then the one they are facing currently. In this webinar, Sharmila Whelan will introduce the Austrian framework for looking at the Indian economy and understanding the implications for the Indian Rupee.
Learning Outcomes
Review the India economy using the Austrian framework

Understanding implications for the INR
ABOUT THE SPEAKER: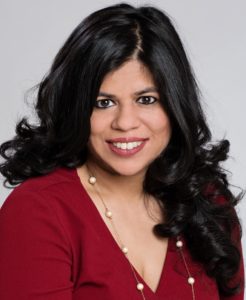 Sharmila Whelan is Deputy Chief Economist of Aletheia Capital, Asia's largest independent research house whose clients include the top 100 global buyside funds. Previously (2010-2011) Ms. Whelan was a Director and Senior Economist at Bank of America Merrill Lynch, Hong Kong. Between 2005-2010, she was Senior Economist for CLSA Ltd, Hong Kong, Asia's biggest and oldest brokerage house, and was ranked as a top economist by Euro-money and Asia Money in India, Taiwan, Japan, Korea and Philippines. From 2000-2005, Ms. Whelan was Regional Asia Economist for BP Plc, the oil super major, advising senior regional management and the board in London on country risk issues in Asia and emerging markets. Prior to that, between 1996-2000, Ms. Whelan worked as an International Economist for Lombard Street Research, a London based independent research. Ms. Whelan represented BP at meetings with OPEC, the International Energy Agency (IEA) and China's National Development and Reform Commission (NDRC). She has advised the British High Commission and US military (DoD and State Department) at the highest levels.  Ms. Whelan comments frequently on Asian economies and financial markets in various mainstream media such as BBC World News, Bloomberg, CNBC, the Economist and NDTV.

MODERATOR: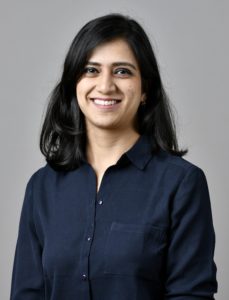 Ritika Mankar, CFA, is one of India's leading economists known best for unearthing macro themes with meaningful investment implications. She was a Director with Ambit Capital – one of India's leading brokerages and now consults with Ambit as a Thematic Specialist. She also serves as a Director on the India CFA Society Board. Prior to working with Ambit, she has done stints with a few more brokerage firms and also has done a stint with the Ministry of Finance. She is often quoted by the press including the Financial Times and CNBC TV18. Ritika is a trained macro-economist and a CFA charterholder.
REGISTRATION:
CFA Society India members: Free | CFA Level 3 Cleared: INR 100 |
CFA program candidates: INR 100 | Others: INR 150
This event is qualified for 1.0 CE credit hours for CFA Society India members

Global Passport Accredited Programme

Allows members of participating CFA societies to attend each other's society events at the local member price
2020-7-14 5:30 pm
2020-7-14 6:30 pm
Asia/Kolkata
Practitioners' Insights: The Indian Economy and its Currency
We are pleased to announce the upcoming webinar "Practitioners' Insights: The Indian Economy and its Currency" on 14 July, 2020 at 5.30 pm – 6.30 pm IST. Predicting economic outcomes is anything but difficult. More so now. With data scarcity and heightened uncertainty, investment decision makers have never been in a greater quandary then the
Online
Save Event to Calendar