Practitioners' Insights: Unfolding the Oil Crisis
May 4, 2020
5:30 PM - 6:30 PM IST
CFA Society India  is pleased to announce the upcoming webinar with Kishore Narne, Associate Director- Motilal Oswal group, moderated by Bhavin Gandhi, CFA Director Research- Batlivala and Karani securities.
Energy and oil have been among the biggest movers of economic growth in the past century. Burdened with environmental challenges, technological change and geopolitics, the oil industry has been struggling for some time now.
Covid-19 has made a bad situation worse. In this webinar, Kishore Narne, will share his insights on oil. This webinar will address the following learning outcomes:
Understanding crude as a market

Understand the current oil crisis in comparison with previous oil crises

Understand the geopolitical canvas and key mechanisms that could alter the oil landscape

Impact of the ongoing crisis on various sectors of the economy

Framework for evolving a 2-5 year view on crude oil
ABOUT THE SPEAKER: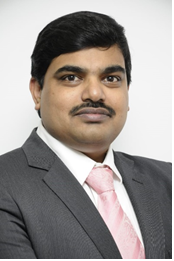 Kishore Narne is the Associate Director at Motilal Oswal group and has been associated with MOFSL since last seven years and leads the Commodity and Currency business for the group. He holds a Masters' Degree in Financial Management and has over two decades of experience in Commodities and Currency market space working with various multi-national as well as domestic broking houses in Indian commodity markets. He has been the winner of "India's Best Market Analyst – Commodities" from Zee Business for 2011, and Motilal Oswal under his leadership has been awarded "India's Best Market Analyst – Forex" from Zee Business in 2014, "Market Excellence Award – Bullion" from Zee Business in 2016 and "Commodity Broker of the Year 2016-17" from MCX as well as "Best Brokerage House – West 2017-18 and 18-19" from MCX. He is regular guest on various business channels and forums as well as writes for many newspapers.
MODERATOR: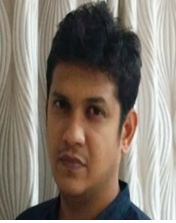 Bhavin Gandhi, CFA, is the Director Research at Batlivala and Karani securities – heading the oil and gas and transportation sectors with 14+ years of equity research experience. Bhavin has been highly ranked analyst in Asia Money Polls (the industry benchmark for sell side analysts)  Bhavin joined B&K in 2005 from CRISIL where he tracked housing finance companies, Currently heading a team of two with extensive coverage in oil and gas and transportation sectors actively covering 20 companies. Bhavin is qualified Chartered Accountant and CFA Charterholder. He is proponent of multidisciplinary approach to value investing, avid reader with growing library and team builder. He regularly tweets his handwritten notes on various investment frameworks and related topics.
REGISTRATION:
CFA Society India members: Free
CFA Level 3 Cleared: INR 100
CFA program candidates: INR 100
Others: INR 150
2020-5-4 5:30 pm
2020-5-4 6:30 pm
Asia/Kolkata
Practitioners' Insights: Unfolding the Oil Crisis
CFA Society India  is pleased to announce the upcoming webinar with Kishore Narne, Associate Director- Motilal Oswal group, moderated by Bhavin Gandhi, CFA Director Research- Batlivala and Karani securities. Energy and oil have been among the biggest movers of economic growth in the past century. Burdened with environmental challenges, technological change and geopolitics, the oil
Online
Save Event to Calendar