Strategies for investing profitably in Indian equities in FY21
July 11, 2020
5:30 pm to 6:30 pm
We are pleased to announce the upcoming webinar "Strategies for investing profitably in Indian equities in FY21" on 11 July, 2020 at 5.30 pm – 6.30 pm IST.
Investors into Indian Equity Markets today need to navigate a multitude of complex dynamics. Besides the continued spread of the pandemic and a looming recessions, there is now the very real prospect of a Sino-Indian trade war becoming another headwind that investors must contend with.
Register now as two leading fund managers highlight their suggested 'Strategies for investing profitably in Indian equities in FY21'.
ABOUT THE SPEAKER: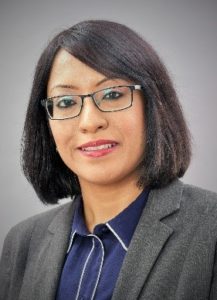 Shibani Sircar Kurian, is a EVP and Head of Equity Research, Kotak Mahindra Asset Management Company Ltd. Shibani is equity fund manager and Head-Equity Research at Kotak Mahindra Asset Management Company. She manages the Kotak Focused Equity Fund, Kotak EQ Contra Fund and KIGF 7. As Head – Equity research, her primary responsibility is to identify macro and sector trends, which provides a top down thematic overlay to the bottom up approach to stock picking. Apart from her responsibilities as Head of Equity Research, she actively tracks banking and financial services sector.  Shibani has over 20 years of experience in the Indian equity markets, of which more than twelve years have been with Kotak Asset Management Co. Ltd. She previously worked with UTI Mutual Fund as an Economist and Research Analyst. She has also worked with Dawnay Day AV Financial Services as a Senior Economist and Research Analyst. Shibani holds a Bachelor of Science degree in Economics (Hons) from St. Xavier's College, Kolkata and has a PGDM (Specialisation in Finance) from T.A. Pai Management Institute, Manipal.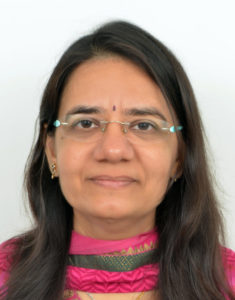 Sohini Andani, joined SBI Funds Management as Head of Research in 2007 and was subsequently promoted as a fund manager in 2010. Prior to joining SBIFM, Sohini was a senior research analyst at ING Investment Management. With over 25 years of rich experience in the financial services industry, Sohini has around 12 years of experience in research on the sell side. Her previous assignments were with leading broking outfits such as ASK Raymond James, LKP Shares and Securities, Advani Share Brokers and KR Choksey Shares and Securities. Sohini is a Commerce graduate from Mumbai University and a Chartered Accountant from ICAI.

MODERATOR: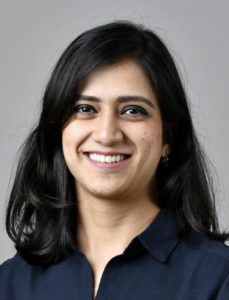 Ritika Mankar, CFA, is one of India's leading economists known best for unearthing macro themes with meaningful investment implications. She was a Director with Ambit Capital – one of India's leading brokerages and now consults with Ambit as a Thematic Specialist. She also serves as a Director on the India CFA Society Board. Prior to working with Ambit, she has done stints with a few more brokerage firms and also has done a stint with the Ministry of Finance. She is often quoted by the press including the Financial Times and CNBC TV18. Ritika is a trained macro-economist and a CFA charterholder.
REGISTRATION:
CFA Society India members: Free | CFA Level 3 Cleared: INR 100 |
CFA program candidates: INR 100 | Others: INR 150
| | |
| --- | --- |
| This event is qualified for 1.0 CE credit hours for CFA Society India members | Global Passport Accredited Programme Allows members of participating CFA societies to attend each other's society events at the local member price |
2020-7-11 5:30 pm
2020-7-11 6:30 pm
Asia/Kolkata
Strategies for investing profitably in Indian equities in FY21
We are pleased to announce the upcoming webinar "Strategies for investing profitably in Indian equities in FY21" on 11 July, 2020 at 5.30 pm – 6.30 pm IST. Investors into Indian Equity Markets today need to navigate a multitude of complex dynamics. Besides the continued spread of the pandemic and a looming recessions, there is
Online
Save Event to Calendar