Suggestions to Improve the Information Companies Provide to Investors About Mergers & Acquisitions (M&A) – Seeking views from CFA Society India Members
November 13, 2020
5:30 PM - 6:30 PM IST
We are pleased to announce the upcoming webinar with Nick Anderson and Craig Smith  on 13th November 2020, 5.30 pm IST.
In this webinar, Nick Anderson and Craig Smith discuss the International Accounting Standards Board's (Board) suggested improvements to the information companies provide to investors about the acquisitions those companies make. Better information should help investors more effectively hold a company's management to account for its acquisition decisions.
Responding to investor demand for information about how well an acquisition is performing compared to management's expectations, the Board's suggestions include proposals to require companies to disclose information about its objectives for an acquisition and, in subsequent periods, information about how that acquisition is performing against those objectives. The Board is also seeking feedback on how companies should account for goodwill arising from such transactions.
Nick and Craig will provide an overview of the Board's suggestions while also answering the following:
Where can CFA India members learn more about the Board's consultation?

What feedback is the Board specifically looking for from CFA India members?

How can CFA India members provide their views on this consultation?
Speaker: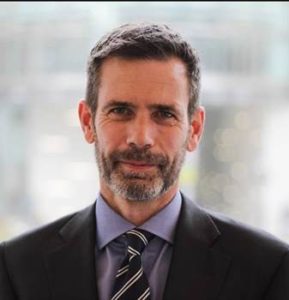 Nick Anderson was appointed as a member of the International Accounting Standards Board (Board) in 2017. He has 30 years of practical experience, mainly as a buy-side investor using and supporting the development of high-quality financial reporting. Mr Anderson joins from Janus Henderson Investors in the UK, where he served as global equity portfolio manager and head of equity research. He was responsible for overseeing the sharing of research and best practice across Janus Henderson's equity teams and served as the firm's contact for the Board's Investors in Financial Reporting programme. Mr Anderson was a member of the UK Accounting Standards Board from 2007 to 2013 and a founding member of the Corporate Reporting Users' Forum (CRUF). He has a degree in economics, University College, Durham, UK, and is an associate of the CFA Society of the UK.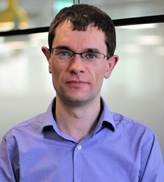 Craig Smith is a technical staff member at the IASB, working on the goodwill and impairment project. Before joining the technical staff in 2016, Craig worked as an auditor of financial services companies at Deloitte and BDO.
Moderator: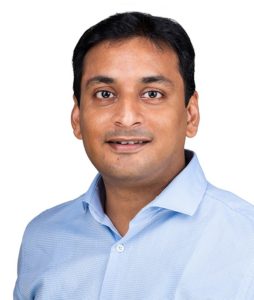 Ashwini Damani, CFA is a Finance professional with 10 years of experience in a wide variety of roles such as IFRS Implementation, Finalisation of Accounts, Due Diligence, and Corporate Law. He has worked with Big 4 Audit Firms and MNC's like Lafarge and GE T&D in Financial Reporting and IFRS implementation. He has been cutting teeth in Equity markets since 2007 being an Independent analyst primarily managing personal/family investments. He believes a deep experience in Financial Reporting along with Equity market exposure has allowed him to identify specific accounting issues and lacunae across various sectors/companies. Ashwini currently works with Ratnabali Investments Pvt. Ltd., a family office based in Kolkata. He is a CFA Charterholder and had cleared Chartered Accountancy in his first attempt. He has also done a Certificate Course in IFRS.
REGISTRATION:
CFA Society India members: Free | CFA Level 3 Cleared: INR 100 | CFA program candidates: INR 100 | Others: INR 150
| | |
| --- | --- |
| This event is qualified for 1.0 PL credit hours for CFA Society India members | Global Passport Accredited Programme Allows members of participating CFA societies to attend each other's society events at the local member price |
2020-11-13 5:30 pm
2020-11-13 6:30 pm
Asia/Kolkata
Suggestions to Improve the Information Companies Provide to Investors About Mergers & Acquisitions (M&A) – Seeking views from CFA Society India Members
We are pleased to announce the upcoming webinar with Nick Anderson and Craig Smith  on 13th November 2020, 5.30 pm IST. In this webinar, Nick Anderson and Craig Smith discuss the International Accounting Standards Board's (Board) suggested improvements to the information companies provide to investors about the acquisitions those companies make. Better information should help investors
Online
Save Event to Calendar