The Emerging REIT Opportunity in India – An alternative way of investing in real estate
August 13, 2020
5:30 pm to 6:30 pm
We are pleased to announce the upcoming webinar with Lars R.K. Talwar Norberg & Max Qwarnström of ECFT Group cover REIT's on 13th August 2020, 5.30 pm IST.
Real Estate Invest Trusts (REITs) are an emerging way to get exposure to the Realty sector while maintaining liquidity. Despite being present in developed markets for a long time, it is a relatively new category in India with only one REIT currently listed. The Indian REIT market is forecasted to grow to $22-40 billion over the next few years. (Research by CRISIL, JLL, ANAROCK Capital and JM Financial)
In the prevailing benign interest rate scenario, it makes for a lucrative alternative investment option when compared to returns of other investment avenues such as PPFs, FDs, RDs and government bonds. Apart from capital growth, the returns from REITs include dividend returns which are currently ~ 7% +. India's sole REIT launched in early 2019, has outperformed the market, not merely in normal circumstances but even during the ongoing pandemic. (FICCI report).
In this webinar Mr. Lars RKT Norberg and Mr. Max Qwarnström of ECFT Group will be covering REIT's from three perspectives
Investor (Retail or Family office)

Realty Asset holders

Asset Manager.
 They will provide a (global + Indian) outlook on the History & Types of REITs, benefits of investing in REITs, REIT vs other investment options, and how REITs are set up.  There is a significant opportunity for REIT's in India to attract FII. The session would also be very relevant to asset owners or investment advisors who would be in position to aggregate assets to set up a REIT.
Sandeep Gupta, CFA, Head- MB Invest at Magic Bricks, will moderate this session.
ABOUT THE SPEAKER: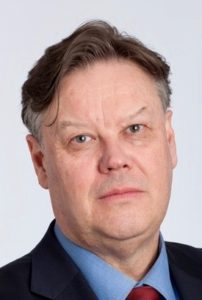 L.R.K. Talwar Norberg, Ex-CEO and Chairman of ECFT Group, has more than 35 years of experience in Strategic Consulting, Mergers and Acquisitions, Project Financing, and Investment Management. He also has experience in advising on development of international business units in Europe, US, India, Middle East and Asia Pacific. Throughout his career, he has held senior management positions in leading multinational firms, such as Lockheed Martin, GE, and Digital Equipment, and many other well-known corporates. Subsequently, he has been actively involved in corporate and financial advisory, and investment management roles. In 1991, Norberg founded an advisory firm called ECFT Corporate & Investment Advisors, to address long term advisory engagements focused on corporate strategy, finance, and investment advisory, board management, governance, globalisation, and M&A strategy. In 1998 ECFT bransched into project development, real estate investments and other industrial international activities. In addition to ECFT engagements, Norberg serves as a director on the boards of companies that are leaders in niche industry segments. He is also involved in multiple industry associations and professional networks. Norberg hold a Master of Science in Industrial Economics & Management from the Royal Institute of Technology, of Stockholm, Sweden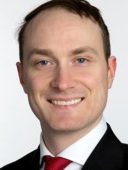 Max Qwarnström has 7+ years' experience with proven expertise in fundraising, strategy and investment professional with vast experience working in the private equity field, globally. He has extensive experience from investments, primary in private equity & real asset companies. Max is a great believer in cross-border strategies, matching Nordic technologies with fast growing markets in Africa and Asia, a strategy that has shown been successful. He also has experience from advisory roles, primarily advising on secondary transactions and fundraising activities. He sits in various advisory boards, advising tech and real estate companies, mainly on capital raise activities and strategy plans.
MODERATOR: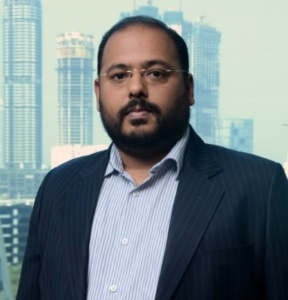 Sandeep Gupta, CIPM, CFA is the Head of MB Invest at Magic Bricks, a leading Real Estate portal in India. MB Invest is facilitating the investment in Real Estate on a fractional basis. He had earlier founded a block-chain tech startup, which was attempting to facilitate fractional Real Estate investments through 'Smart Contracts' and blockchain 'Tokenization'. Sandeep has diverse experience across Real Estate functions including investments, divestments, business development, sales & marketing, operations and strategy. Other employers in his corporate career spanning over two decades include Bombay Burmah, New Chennai Township, Cinépolis & GMR. Sandeep holds a bachelor's degree in commerce from Delhi University and is a postgraduate in management from IIM-Ahmedabad.
REGISTRATION:
CFA Society India members: Free | CFA Level 3 Cleared: INR 100 | CFA program candidates: INR 100 | Others: INR 150
| | |
| --- | --- |
| This event is qualified for 1.0 PL credit hours for CFA Society India members | Global Passport Accredited Programme Allows members of participating CFA societies to attend each other's society events at the local member price |
2020-8-13 5:30 pm
2020-8-13 6:30 pm
Asia/Kolkata
The Emerging REIT Opportunity in India – An alternative way of investing in real estate
We are pleased to announce the upcoming webinar with Lars R.K. Talwar Norberg & Max Qwarnström of ECFT Group cover REIT's on 13th August 2020, 5.30 pm IST. Real Estate Invest Trusts (REITs) are an emerging way to get exposure to the Realty sector while maintaining liquidity. Despite being present in developed markets for a
Online
Save Event to Calendar