The Global Geopolitical Order in the 2020s
May 15, 2020
5:00 PM - 6:00 PM IST
Investors face a dangerous combination of events this year driving geopolitical risk: pandemic, recession, and a consequential US election. Tensions between the US and China are the most important for global investors. Will Trump return to sweeping punitive measures? Will China lash out against its neighbours? How will India, Europe, Russia, and other major markets respond?
• The US is seeing "peak polarization" in the 2020 election cycle, and President Trump is no longer favoured for re-election.
• China's post-Mao economic boom has come to an abrupt end, depriving the ruling party of one of its pillars of legitimacy.
• The US and China are blaming each other for their domestic ills, accelerating strategic conflict and economic divorce.
• India stands as the premier beneficiary of the US-China conflict – as long as its economic development is not derailed.
• Investment risks and opportunities flow from this critical geopolitical dynamic.
Presenter: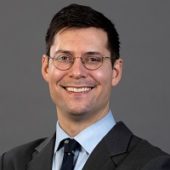 Matt Gertken
Strategist, Geopolitical Strategy, BCA Research
Matt is BCA Research's Strategist, Geopolitical Strategy. He oversees the firm's coverage of market-relevant geopolitical, political, and policy developments across the world. From 2015-18 he headed up the Asia coverage for the Geopolitical Strategy. Prior to joining BCA in 2015, Matt worked as a Senior Analyst at Strategic Forecasting, Inc (Stratfor) and in various academic and publishing roles. He frequently appears in international news media, including CBC, BNN Bloomberg, CNBC Asia, Bloomberg TV, and Fox Business News. Matt holds an MPhil from the University of Cambridge and a PhD from the University of Texas at Austin.
Moderator: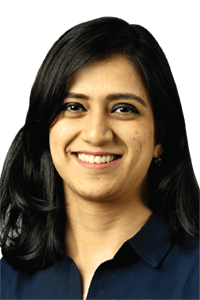 Ritika Mankar, CFA
Thematic Specialist – Consultant, Ambit Capital
Ritika Mankar, CFA is one of India's leading economists known best for unearthing macro themes with meaningful investment implications. She was a Director with Ambit Capital – one of India's leading brokerages and now consults with Ambit as a Thematic Specialist. She also serves as a Director on the India CFA Society Board. Prior to working with Ambit, she has done stints with a few more brokerage firms and also has done a stint with the Ministry of Finance. She is often quoted by the press including the Financial Times and CNBC TV18. Ritika is a trained macro-economist and a CFA charterholder.
This webinar qualifies for 1 Professional Learning credits.
2020-5-15 5:00 pm
2020-5-15 6:00 pm
Asia/Kolkata
The Global Geopolitical Order in the 2020s
Investors face a dangerous combination of events this year driving geopolitical risk: pandemic, recession, and a consequential US election. Tensions between the US and China are the most important for global investors. Will Trump return to sweeping punitive measures? Will China lash out against its neighbours? How will India, Europe, Russia, and other major markets
Online
Save Event to Calendar