Leadership Development Workshop | Mumbai
Refinitiv, One World Center, Tower 1C, Senapati Bapat Marg, Prabhadevi Station Road,. Mumbai 400013, India
(For members only)
Are you looking to enhance your leadership skills and take your career to the next level?
Our upcoming program on Pillars of Leadership is designed to equip you with the tools and knowledge needed to excel as a leader in today's dynamic business environment.
Whether you're a seasoned leader looking to refine your skills or an aspiring manager seeking to develop your leadership abilities, this program is for you. Don't miss this opportunity to unlock your potential and become the leader you were meant to be!
EVENT DETAILS:
DATE: Friday, 9th June, 2023
TIME: 7:00 p.m. to 8:30 p.m. followed by networking dinner
VENUE: Refinitiv, One World Center, Tower 1C, Senapati Bapat Marg, Prabhadevi Station Road,. Mumbai 400013, India
REGISTRATION: Free (for members only)
Khyati Shah - International C-Suite Coach & Founder, Katalist
Refinitiv, One Indiabulls Center, Tower - A, Senapati Bapat Marg, Parel, Mumbai - 400012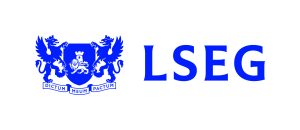 LSEG
 (London Stock Exchange Group) is a leading provider of financial markets infrastructure and a global supplier of data and analytics, news and index products. We help businesses and economies fund innovation, manage their risk and create jobs by supporting customers at every point in the trade lifecycle – from making pre-trade decisions and executing those trades to raising capital and settlement. With 23,000 people in 70 countries, we draw on 300 years of knowledge and experience to help drive financial stability, empower economies and enable sustainable growth. 
Website:
 https://www.lseg.com/
2 PL

CFA Institute members can claim PL credit by providing their CFA Institute ID number when registering.

Global Passport Accredited Programme Allows members of participating CFA societies to attend each other's society events at the local member price
2023-6-9 19:00
2023-6-9 20:30
Asia/Kolkata
Leadership Development Workshop | Mumbai
(For members only) Are you looking to enhance your leadership skills and take your career to the next level? Our upcoming program on Pillars of Leadership is designed to equip you with the tools and knowledge needed to excel as a leader in today's dynamic business environment. Whether you're a seasoned leader looking to refine
Refinitiv, One World Center, Tower 1C, Senapati Bapat Marg, Prabhadevi Station Road,. Mumbai 400013, India
Save Event to Calendar