You can't beat a crowd if you are a part of it – the case for contrarian investing
December 4, 2020
5:30 pm to 6:30 pm
We are excited to invite Mr. E. A. Sundaram, Executive Director & CIO – Equities, O3 Capital, on 4th December 2020.
Nimisha Pandit, Associate Director and Head of Equity Research at Multi-Act Trade & Investments Pvt. Ltd. will moderate this session.
ABOUT THE SPEAKER: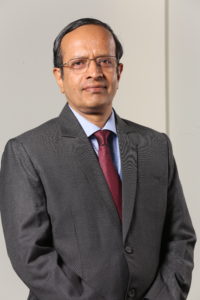 Mr. Sundaram likes to classify his value investing style bias as "Commonsense investing". His thesis is simple –investment success can be achieved not only by doing the right things; but also by avoiding the wrong things.
In his 29+ years of investment experience, he has been able to demonstrate taking significant contrarian positions – underweight Technology in 1999, underweight Infrastructure, Utilities, Power in 2007, underweight Midcaps in 2017, no NBFC exposure in 2018, etc.
Sundaram's previous stints include a role as Manager (Research) at SBI Mutual Fund, Head of Research and Fund Manager at Zurich India Mutual Fund, Senior Portfolio Manager at HDFC Mutual Fund, Portfolio Manager at M3 Investment Managers (a family office), and CIO and Portfolio Manager at PGIM India Mutual Fund.
ABOUT THE MODERATOR: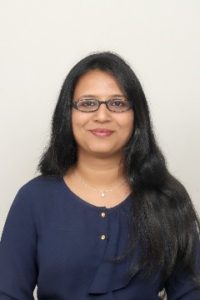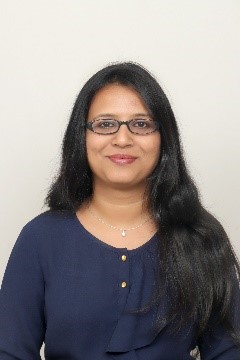 Nimisha Pandit, CFA, is an Associate Director and Head of Equity Research at Multi-Act Trade & Investments Pvt. Ltd.
As the head of Multi-Act's Research & Analysis Team she focuses on providing independent, unbiased and objective research services on Indian and global equity markets to Multi-Act's portfolio managers, client advisers and third party clients for the ultimate goal of achieving investment excellence.
She has over 10 years of experience in the field of Investment and Equity Research. Nimisha and her Research team cover more than 500 listed companies from more than 25 countries. They specialize in analysis of Quality of Earnings, Corporate Governance and businesses' Sustainable Competitive Advantage. Nimisha strongly believes in Multi-Act's Investment philosophy of Global Rational Analysis Framework which comprises of use of blend of Fundamental Analysis, Technical Analysis, Quantitative Analysis and Behavioral Analysis to arrive at Rational Investment Decisions.
EVENT DETAILS:
DATE: Friday, Nov. 4th, 2020 | TIME: 5:30 p.m. -6.30 p.m.
REGISTRATION:
CFA Society India members: Free
CFA Level 3 Cleared: 100
CFA program candidates: 100
Others: 150
This event is qualified for 1.0 CE credit hours for CFA Society India members

Global Passport Accredited Programme

Allows members of participating CFA societies to attend each other's society events at the local member price
2020-12-4 5:30 pm
2020-12-4 6:30 pm
Asia/Kolkata
You can't beat a crowd if you are a part of it – the case for contrarian investing
We are excited to invite Mr. E. A. Sundaram, Executive Director & CIO – Equities, O3 Capital, on 4th December 2020. Nimisha Pandit, Associate Director and Head of Equity Research at Multi-Act Trade & Investments Pvt. Ltd. will moderate this session. ABOUT THE SPEAKER: Mr. Sundaram likes to classify his value investing style bias as
Online
Save Event to Calendar