MESSAGE FROM THE BOARD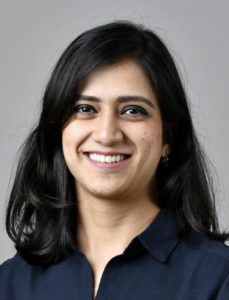 Small Changes, Big Impacts!
SOCIETY UPDATE
By Ritika Mankar, CFA 

We hope this newsletter finds you safe, finds you well and finds you surrounded by some great new habits…
COVER STORY 1
Creating Opportunity Amid The Crisis 
START-UP 
By Srividhya Venkatesan, CFA
"There are decades where nothing happens; and there are weeks where decades happen."  – Vladimir Ilyich Lenin. The COVID-19 pandemic has been one such event that has shaken…

COVER STORY 2
Reforms Going Unnoticed – Is It Boon or A Bane
ECONOMY
By Vivek Rathi, CFA
The worst nightmare of India came true in March 2020, when the country had to undergo one of the severest lockdown in known history. Even before the pandemic set in, Indian economy…
IN CONVERSATION WITH
In Conversation with Ms. Meera Siva, CFA
WOMEN IN FINANCE
Interviewed by Monika Duggal, CFA
At CFA Society India, we are truly delighted to have a second woman Director on board, Ms. Meera Siva. We recently had the opportunity to speak with Meera, who is a well-regarded professional…
Market Outlook – October 2020
ECONOMY
By Navneet Munot, CFA
Return of volatility characterised global financial markets in the month of September as the near vertical uptrend off March lows got tested. This was in line with our view that…
'Vision 20/20' – Ade Raho
WEALTH MANAGEMENT
By Anil Ghelani, CFA
From the onset of 2020, the world has witnessed the biggest healthcare crisis in last 100 years. The crisis has been the biggest threat to social, economic and financial aspects…
Can Investments Be Vegan Friendly?
ESG
By Jinesh S. Sheth, CFA
Why Vegan? Welcome to the post Covid-19 World (I hope I can say this sooner)!  A world where people are more conscious about their lifestyle choices and collectively…
Creating safety nets for the poor through a contingency insurance
INSURANCE
By Labanya Prakash Jena, CFA
Creating safety nets for the poor through a contingency insurance Why is it important? Natural calamities, pandemics, epidemics, etc. all are times…
The Impossible Trinity of RBI and What Investors Can Do About it
ECONOMY
By Soham Das, CFA
Between 1960 and 63, two economists sitting across the Atlantic Ocean formulated a theory based on a series of novel thought experiments…
The Case for Mandatory Separation of Chairperson and CEO Roles in India
ESG
By Sivananth Ramachandran, CFA
The separation of chairperson and CEO roles is considered a good corporate governance practice. According to the CFA Institute Corporate Governance…
"Career Insights: Structured Finance" focused on Mezzanine financing by Mr. Ashwin Narang, CFA