November 23, 2020
Posted by:

CFA Society India

Category:

ExPress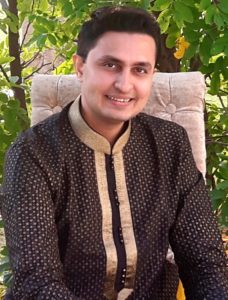 Written by Anil Ghelani, CFA
Head of Passive Investments, DSP Investment Managers
Vice Chairman, CFA Society India
Diwali greetings to you and your family!! We are entering into the Samvat 2077 with a refreshed sense of cheer. Restaurants, malls, offices and schools are reopening and a few green shoots becoming visible around us. Infections have been steadily declining and recovery rates have been steadily improving. We have a positive uptick in high-frequency indicators of Services PMI and Manufacturing PMI. GST collections crossed the Rs. 1 lakh crore mark with a 10% rise from Oct 2019, indicating that the economic activity and demand is coming back to levels seen before the crisis.
However, let us not forget two recent events which have had a material impact on the global economy and capital markets across the world – the Trade Wars and the Pandemic Crisis. Both of these still remain a cause of concern.
Trade Wars
We have witnessed how the US – China trade war evolved in last 2 years causing an indirect impact on the economy of many other countries as well. Now that the US election outcome is becoming clear with Joe Biden as new President, the trade war concerns are likely to be reduced. Although the we can expect a more predictable trade and foreign policy, the rivalry between these two nations is expected to continue.
Pandemic Crisis
This has been the biggest threat to social, economic and financial aspects of economies. While news about vaccines keep emerging, it will take some time for a confirmed vaccine to be made widely available.

To provide economic and financial stability, central banks and governments across the world have been making coordinated efforts. It is crucial that this is continued so as to prevent a permanent economic damage from the virus shock. The International Monetary Fund (IMF) gave out a similar message at their recently concluded annual meeting, indicating to its 190 member nations to continue their measures until there is a solution to the health crisis.

The Government and the RBI have been working very prudently since March 2020. There has been a well-planned fiscal stimulus including direct cash transfers and economic recovery package enabling a bailout for specific industries. Monetary policy actions have been seen in the form of supporting government's borrowing program and other measures for providing stability to the financial markets.

While expectations on a next round of virus is not my area of expertise, we do expect to see next round of fiscal stimulus which would include providing a boost to the manufacturing sector. One part of this was done last week with the announcement of a fresh Production Linked Investment scheme of Rs. 1.5 lakh crore for ten key sectors. This is different from the previous scheme which was focused only for mobile phone manufacturing. The new scheme will provide incentives for manufacturing across a wide range of industries, including certain critical sunrise sectors, and enable large scale job creation.

The RBI has projected GDP to contract by 9.5% and inflation to be at 4% by end of this fiscal year. RBI Monetary Policy Committee MPC has been watching developments very closely and has kept policy rates unchanged in the last meeting of October. Their stance remains accommodative, with a clear indication that RBI would make rate cuts very judiciously and opportunistically to maximise the benefits to underlying economic activity.

In anticipation of the recovery of the economy, we have seen a strong rally in equity markets with Nifty touching life time high levels. So what should you do with your money? The best approach would be to make a good financial plan and goals in consultation with your financial advisor and then, invest in the right mix of assets to achieve those gaols. Do not take short term trading calls. Keeping a long-term horizon in mind, sensible and smart choices would lead us to our goal. I get inspired by Mr. Bachchan's message in KBC – 'Har Cheez ko break lag sakta hai – sapno ko nahi', i.e. maintain necessary precaution but don't let any virus break your spirits, keep working towards your dreams and you will surely achieve your goal.
Disclaimer: "Any views or opinions represented in this blog are personal and belong solely to the author and do not represent views of CFA Society India or those of people, institutions or organizations that the owner may or may not be associated with in professional or personal capacity, unless explicitly stated."