April 11, 2023
Posted by:

CFA Society India

Category:

Book Reviews, ExPress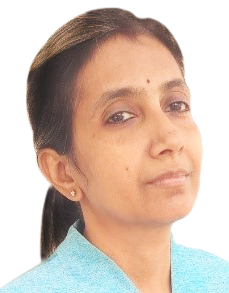 Written by
Meera Siva, CFA
CFA Society India
I have to start with a shocking confession – I am not a reader. From a steady diet of one book a week, I have been at nearly zero a year in the last few years, consciously. For one, I consume a lot of content – just not from books anymore. While random articles and videos are in no way a replacement for a book, I am maxed-out on content consumption and find it difficult to open a book – even the ones I ordered.
Akin to the pre-COVID and post-COVID world, my re-entry has made me relook at things a bit critically (ok, very). So, when I landed on 'Soul in the Game The Art of a Meaningful Life' by Vitaliy Katsenelson, I felt it was a great way to start feeding the bookworm in me. Not to mention our Namit Arora, CFA, who I very much respect, commented that it was a good book, when he saw me reading it before the Investment Research Challenge India finals.
Ok, finally on to the book.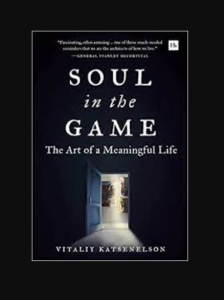 What it is not – If you are looking for new thoughts or insights on investments or markets, this is not the one for you. Nor is it a book that takes one or few related idea and parses it methodically.

What it is – In a way, this was a great launchpad for me, as it is a collection of very different thoughts and ideas. It could as well be a LinkedIn post feed. It focuses on execution and practical tips rather than the underlying aha. So you end up becoming better if you follow the suggestions that the author practices successfully.

What I liked – The chapters on stoicism. Again, this is something I follow on YouTube (remember, I don't read!) and it is a great philosophy if you have not heard of it. Not just that, Vitaliy picks out great thoughts from a variety of sources and maps out the path from being high ideals seen in print to something you can practise every day. For example, 'count each day as a separate life' seems a poetic thought. But the book helps you see the value of this and how to translate this into what you can achieve through simple steps. It has lots of such powerful life hacks to help create enduring habits.
Vitaliy's quirky sense of humour makes reading a real pleasure. And his honesty to share his struggles in the journey gives you a glimpse of where some of this focus comes from as well as how much is achievable if we put the time and effort. For instance, the story of his writing career – from being hopeless at it in school (debunking the widely held belief that writing is an innate skill that you are born with) to being a widely translated author – is eye opening.  His sections on writing are priceless and much recommended for anyone who is eager to become one or give it a big boost.  

What I wish – There is no question that the book makes you a better person and that will help success in your professional life. But what would have made it awesome was tying these ideas to the investment management work, which was only one step away. Also, for someone starting out on their professional journey, a shorter handbook could be handy – especially for the internet generation (ok, fine, me!).